New Jersey Governor Signs Marijuana Bills After Lawmakers Send Him Latest 'Clean Up' Measure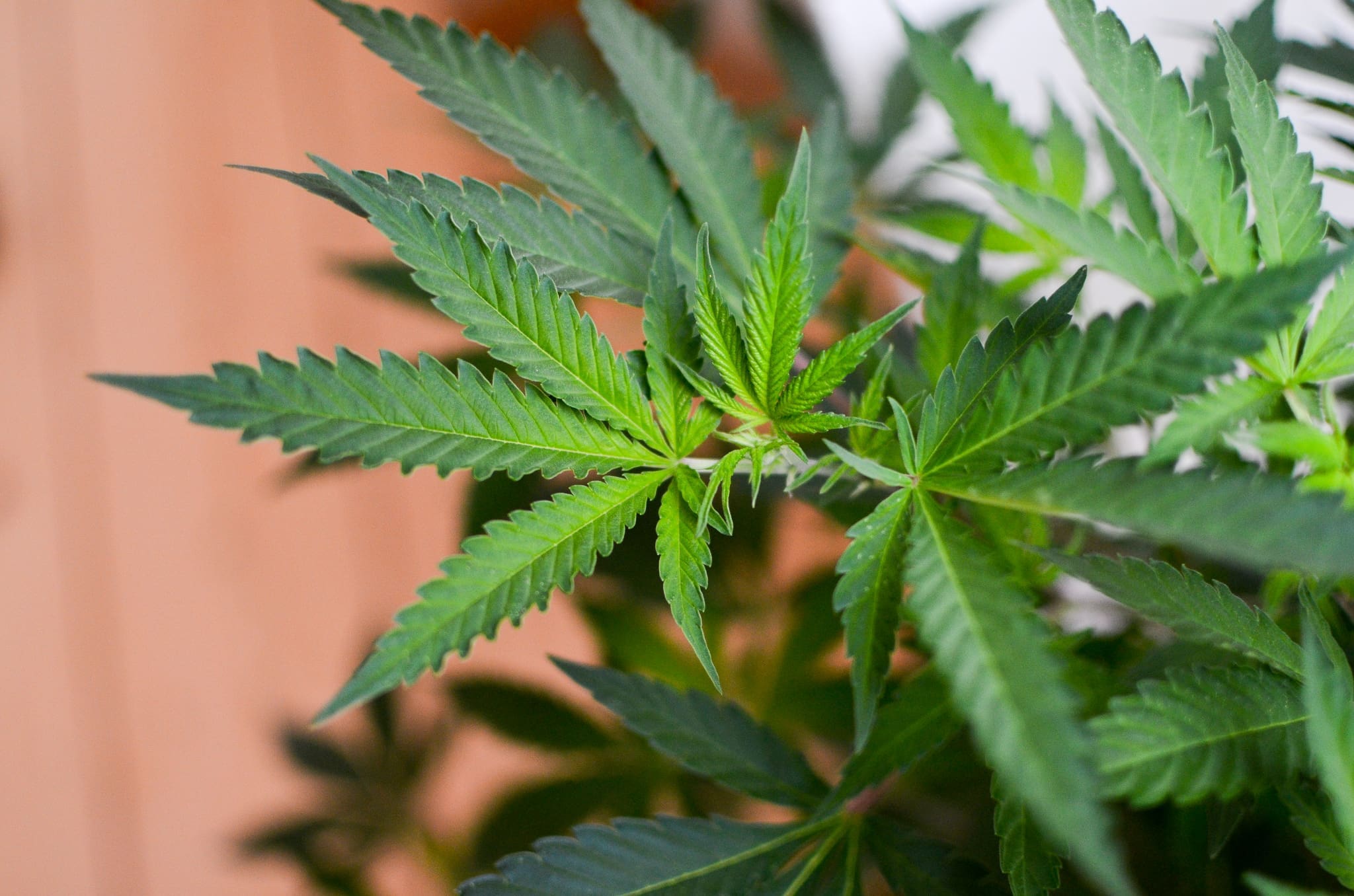 The governor of New Jersey signed legislation on Monday that paves the way for the voter-approved legalization of marijuana to proceed.
The long-delayed action came moments after lawmakers sent to his desk a new proposal concerning penalties for underage cannabis possession—the absence of which in separate legalization implementation legislation caused Gov. Phil Murphy (D) to refuse to approve the program's launch.
The latest compromise bill that the Senate and Assembly approved on Monday makes it so youth would be subject to a written warning if they're caught with cannabis. That was the final step needed in a tumultuous legislative path for Murphy to sign the implementation bill, as well as a separate piece of legislation concerning the decriminalization of possession.
New Jersey's broken & indefensible marijuana laws are no more.

Today, I signed historic legislation to:
✅Legalize adult-use cannabis
✅Decriminalize marijuana possession in small amounts
✅Limit the use of previous marijuana convictions
✅Create a regulated cannabis marketplace pic.twitter.com/Y2pCKSgcn5

— Governor Phil Murphy (@GovMurphy) February 22, 2021
The Senate first approved the penalties proposal, which cleared the Judiciary Committee on Friday, in a 22-12 vote. It was then transmitted to to the Assembly, where members voted 49-27, with one abstention, to pass it.
Earlier in the day, the Assembly passed its earlier version of "clean up" legislation that had advanced through the chamber's Community Development and Affairs Committee late last month.
Senate Judiciary Chairman Nicholas Scutari (D) previously said that Murphy's request to add penalties for underage marijuana use was sufficiently addressed in the December legislation that's already on his desk and "all avenues to clarify it any further are exhausted." Advocates have also pushed back against the governor's underage penalties request, arguing that it threatens to perpetuate the consequences of racially discriminatory enforcement practices.
As amended, the legislation would make underage possession of marijuana subject to a written warning. That policy would also apply to underage alcohol consumption, which is currently considered a petty disorderly persons offense. Another amendment would make it so 15 percent of cannabis tax revenue goes to "underage deterrence and prevention."
The deadline for Murphy to act on the legalization enabling bill and complementary decriminalization measure has been continually pushed back as the Assembly has delayed its meetings to allow lawmakers more time to reach a deal on the underage penalties issue. But with Monday's floor action, the governor had until noon to act on the bills or they would go into law without his signature. He chose to sign all three.
We now have laws that will:
✅Usher in a new industry based on equity
✅Reinvest dollars into communities
✅Promote both public health and public safety

It's a new dawn in New Jersey, and I am proud that we did this together.

— Governor Phil Murphy (@GovMurphy) February 22, 2021
As our new cannabis marketplace begins to take shape, businesses will be formed, and jobs will be created.

Starting immediately, those who had been subject to an arrest for petty marijuana possession will be able to get relief and move forward.

— Governor Phil Murphy (@GovMurphy) February 22, 2021
"I thank every New Jerseyan who supported the constitutional amendment this past fall," Murphy said at a press conference on Monday, referring to the referendum that voters approved in November. "Your overwhelming support spurred us to keep working to keep talking, to keep our eyes on the goal line."
"Over the coming months, our new cannabis marketplace will begin to take shape," the governor said. "Businesses will be formed and jobs will be created. Starting immediately, those who had been subject to an arrest for petty marijuana possession—an arrest that may have kept them from a job or the opportunity to further their education—will be able to get relief and move forward. This is how we move forward."
Later at the press event, the governor was asked about allowing people to grow their own marijuana at home, which remains criminalized under the legislation he signed.
"On the cannabis from home or any other, we're going to go with the bills I just signed," he said. "We'll leave it at that. I appreciate the folks who have reached out on that front, but we're going to go with what we got."
Meanwhile, Dianna Houenou, who Murphy named in November to lead the state's new Cannabis Regulatory Commission, said that the state is "turning the page on our previous treatment of marijuana use."
"I am excited to get to work building on the successes of the medical program and standing up the adult-use cannabis industry," she said in a press release. "It's an honor to be part of this historic movement in New Jersey."
LEGALIZED IT pic.twitter.com/9cbwMELsg0

— New Jersey (@NJGov) February 22, 2021
The governor pledged in a State of the State address last month that the state was "on the verge of passing an innovative and groundbreaking set of laws to reform our historically unjust approach to marijuana and cannabis."
Sen. Cory Booker (D-NJ), who represents the state in Congress, cheered Monday's actions.
"The failed War on Drugs has systematically targeted people of color and the poor, disproportionately impacting Black and Brown communities and hurting families in New Jersey and across our nation," he said in a press release. "Today is a historic day, and I applaud Governor Murphy, the legislature, and the many advocates for racial and social justice whose leadership is ensuring that New Jersey is at the forefront of equitable marijuana legalization policy. I will continue to work with my colleagues in the Senate to end the federal marijuana prohibition so we can finally begin healing the wounds of decades of injustice."
Marijuana will now be legal in NJ.

We're one step closer to ending this unjust, failed war on drugs that has systematically targeted Black & Brown people & the poor across our state & nation.

Grateful for @GovMurphy, NJ leadership & advocates who fought so hard for this day. https://t.co/nJprUIYq9s

— Sen. Cory Booker (@SenBooker) February 22, 2021
Meanwhile, public crime data shows that police have continued to make busts for cannabis possession, despite the November legalization vote and a call by the state attorney general for prosecutors to suspend low-level marijuana cases.
While marijuana policy has been in flux in New Jersey, Murphy did sign a bill this month that reclassifies possession of up to an ounce of psilocybin mushrooms as a disorderly persons offense.
New York Governor Reveals Amendments To Marijuana Legalization Plan Weeks Before Budget Deadline
Photo courtesy of Philip Steffan.