Schumer To Unveil Federal Marijuana Legalization Bill On Wednesday
The leader of the U.S. Senate and colleagues will be releasing a discussion draft of a long-awaited bill to federally legalize cannabis on Wednesday, Marijuana Moment has learned.
Two sources who were briefed on the plans said that Senate Majority Leader Chuck Schumer (D-NY), Senate Finance Committee Chairman Ron Wyden (D-OR) and Sen. Cory Booker (D-NJ) will hold a press conference Wednesday to unveil a preliminary version of what's being titled the Cannabis Administration and Opportunity Act.
Details of the proposal's provisions are not yet available, but the purpose of the draft being released is to spark conversation to inform what will be a formal introduction of the bill at a later date. Advocates have been anxiously anticipating the legislation, which Schumer has repeatedly said was coming "soon" after he, Wyden and Booker first pledged in February that it would be ready "in the early part of this year."
Since then, the majority leader has been making the case for reform everywhere from the Senate floor on 4/20 to a cannabis rally in New York City.
Beyond ending prohibition, Schumer said the proposal he and his colleagues are working on will "ensure restorative justice, public health and implement responsible taxes and regulations," similar to what New York lawmakers sought to accomplish in a legalization bill that the governor signed into law this year.
The three senators formally started their efforts on the legalization bill by holding a meeting earlier this year with representatives from a variety of advocacy groups to gain feedback on the best approach to the reform.
Schumer made a point in March to say that it will specifically seek to restrict the ability of large alcohol and tobacco companies to overtake the industry. Instead, it will prioritize small businesses, particularly those owned by people from communities most impacted by prohibition, and focus on "justice, justice, justice—as well as freedom," he said.
He also urged voters to reach out to their congressional representatives and tell them that "this is long overdue."
Meanwhile, a House bill to federally legalize marijuana and promote social equity in the industry was reintroduced in May.
The legislation, sponsored by Judiciary Committee Chairman Jerrold Nadler (D-NY), was filed with a number of changes compared to the version that was approved by the chamber last year.
—
Marijuana Moment is already tracking more than 1,100 cannabis, psychedelics and drug policy bills in state legislatures and Congress this year. Patreon supporters pledging at least $25/month get access to our interactive maps, charts and hearing calendar so they don't miss any developments.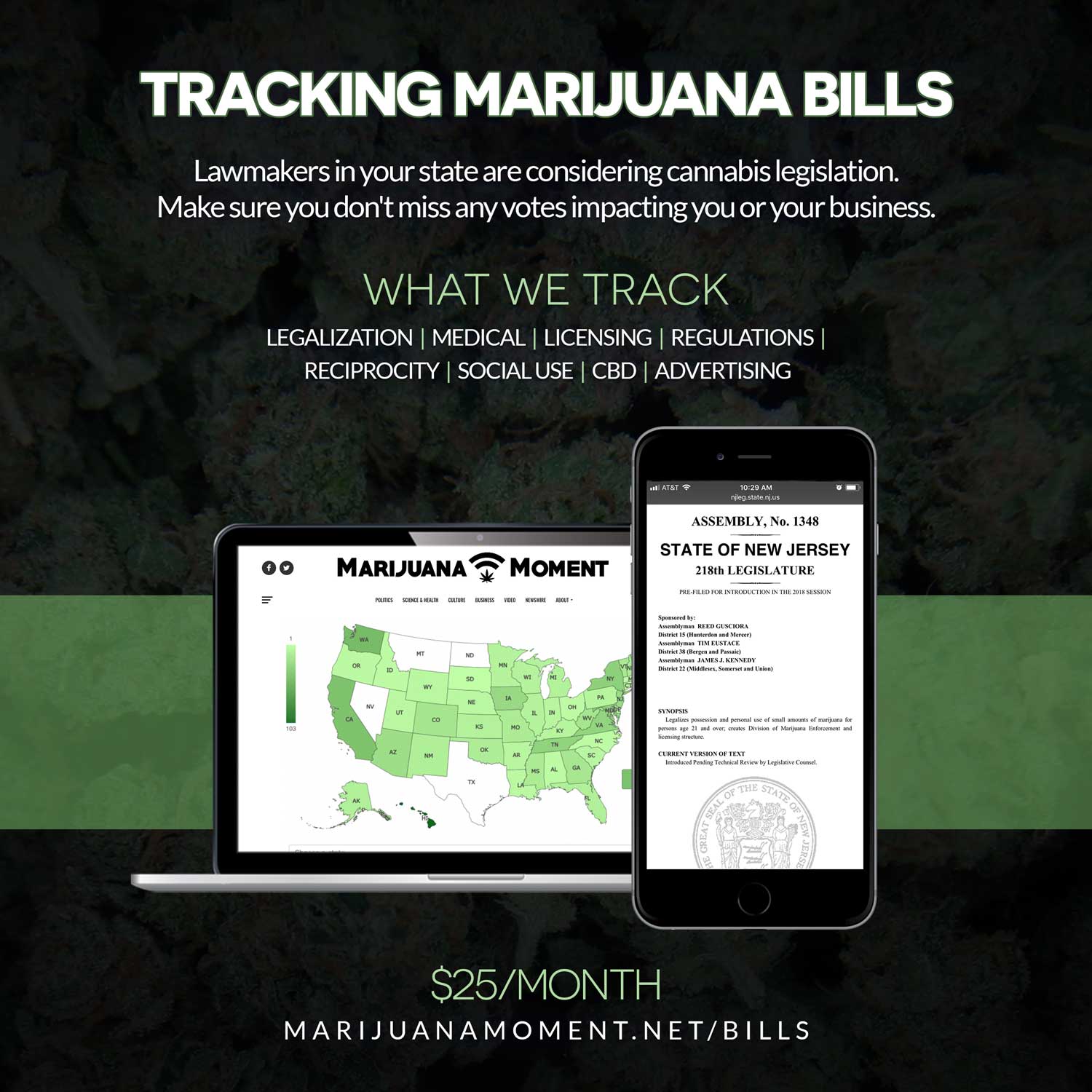 Learn more about our marijuana bill tracker and become a supporter on Patreon to get access.
—
The Marijuana Opportunity, Reinvestment and Expungement (MORE) Act passed the House but did not advance in the Senate under GOP control. But this time around, advocates are optimistic that the policy change could be enacted now that Democrats run both chambers and the White House, and as more states are moving to enact legalization.
President Joe Biden, however, is an outlier within the Democratic Party, maintaining an opposition to adult-use legalization despite the widespread and increasingly bipartisan public popularity of the reform. It remains to be seen whether the president—who campaigned on more modest pledges to decriminalize cannabis possession, expunge prior records and respect state legalization laws—would stand in the way of a comprehensive policy change by threatening to veto the bill that's ultimately produced.
Wyden, who under the chamber's new Democratic majority assumed the top spot on the Senate Finance Committee—where the new legislation is likely to be referred once formally introduced—recently said his goal will be to "end the prohibition and come up with sensible tax and regulatory oversight at the federal level."
He said in February that "it's not enough in my view to just end cannabis prohibition," and "I think we need to restore the lives of people who've been hurt most by the failed war on drugs and especially black Americans."
To accomplish that, he said reform legislation should include provisions to provide expungements for those with prior cannabis convictions, community reinvestment programs, job training and reentry services and "access to capital."
"I'm strategizing now on the next steps," he said at the time. "We need comprehensive reform, and you need legislation to do it."
"Certainly the fact that millions of Americans have voted for at least some of what I just described means that we're in a position to move at the federal level," he added. "I do think that this kind of crazy quilt—particularly as it relates to regulation and the financial aspects, particularly nationwide consideration—you really need some kind of bedrock federal rules on, one, ending the prohibition; two, sensible tax policies; and three, sensible regulatory oversight."
All three senators—Schumer, Wyden and Booker—have in past years introduced marijuana legalization bills that never got hearings or votes.
Separately, a proposal to federally deschedule marijuana that does not include social equity components was recently filed by a pair of Republican congressmen.
Congressional Lawmakers Advance Marijuana Protections For Medical Programs And Universities In New Spending Bills
Mississippi Agriculture Department Should Have No Role In Medical Marijuana Regulation, Commissioner Tells Lawmakers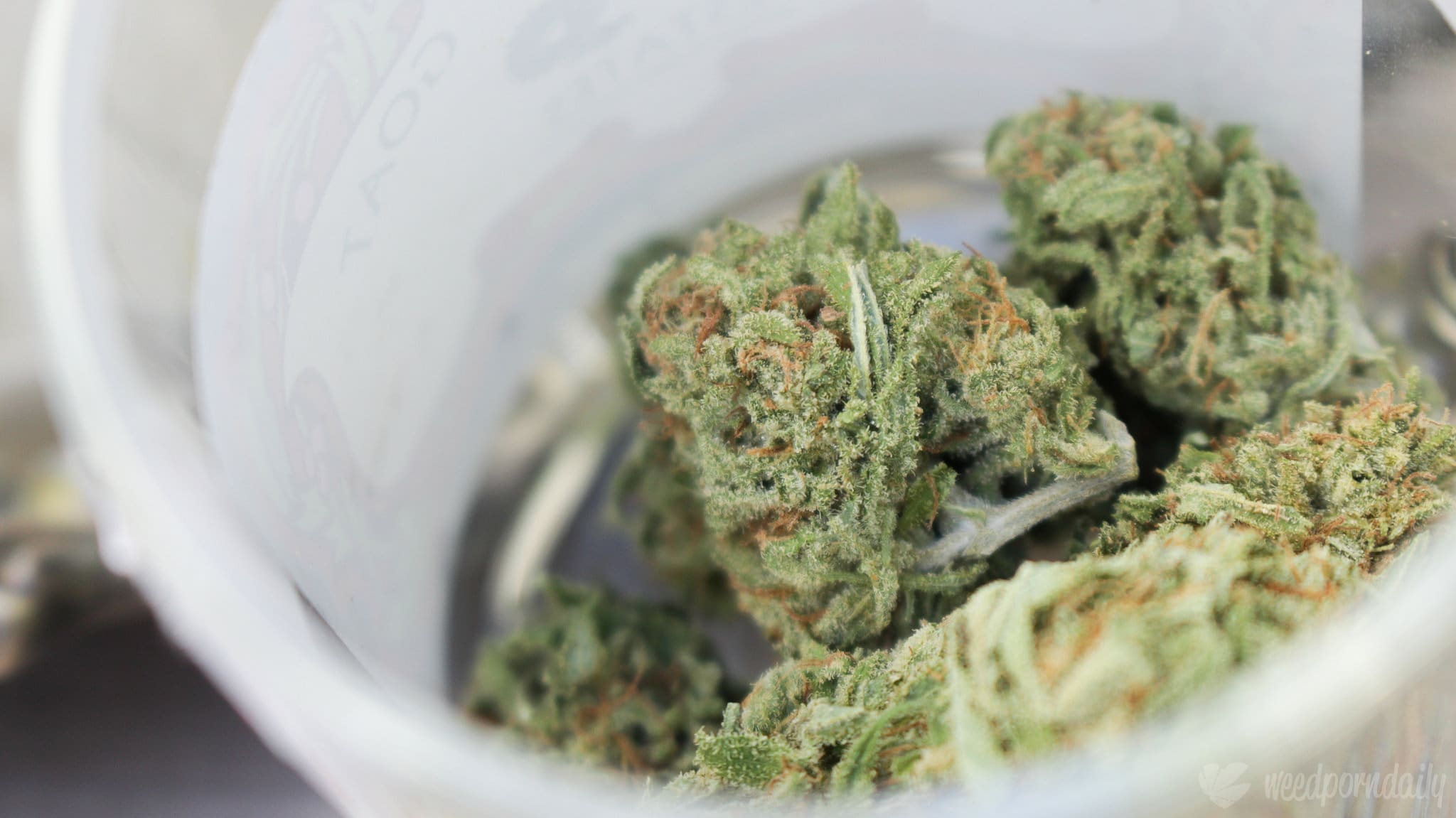 The commissioner of Mississippi's Agriculture and Commerce department really doesn't want to be responsible for overseeing a medical marijuana program—and he reiterated as much in a letter to lawmakers on Thursday.
Commissioner Andy Gipson (R) says that as long as cannabis remains federally illegal, he has no interest in having the department assume a regulatory role for any medical marijuana program that legislators enact. The legislature has been working to develop a system after the state Supreme Court overturned a voter-approved reform initiative in May.
Gipson similarly wrote a letter to the state attorney general last month to express his opposition to having the department regulate medical marijuana, and he followed up to say the same in the new letter to legislators.
"Notwithstanding what you may have been told or what may be represented in the future, I want you to know I remain adamantly opposed to the Mississippi Department of Agriculture and Commerce having any role in regulating medical marijuana so long as marijuana remains a prohibited Schedule I Controlled Substance under State and/or Federal law," the commissioner said.
"Depending on the wording of the bill (a draft of which I have yet to be provided), not only would this proposal require me to violate my oath of office, but it also would fly in the face of the majority of voters who passed Initiative 65 with no regulatory role for the Mississippi Department of Agriculture and Commerce," he continued.
Under the voter-approved initiative, regulatory responsibility for medical cannabis would have been given to the state Health Department, which also said it didn't want to play that role and expressed opposition to the proposal.
The court ruled in May, however, that Initiative 65 could not be enacted because of procedural rules for placing measures on the ballot. Lawmakers have since considered a number of reform proposals to fulfill the will of voters legislatively.
"In closing, I appreciate your service to the people of Mississippi," Gipson wrote to legislators. "We all represent the same citizens and we owe it to them to get this right."
Last month, top negotiators in the House and Senate signaled that they are "very, very close" to reaching a deal on a medical marijuana legalization bill. Once an agreement is reached, they could convene a special session to pass the reform.
A poll released in June found that a majority of Mississippi voters support legalizing marijuana for both medical and recreational use, with 63 percent saying they want the legislature to pass a bill that mirrors the ballot measure that was nullified by the court.
A Senate committee did hold a hearing that month and took testimony on what a medical cannabis legalization bill should look like if lawmakers decide to pass the reform legislatively.
But unless the governor calls for a special session, the earliest they could take up such a proposal would be January when the 2022 session begins.
House Speaker Philip Gunn (R) has said that he'd support that move. But Senate Public Health Chairman Hob Bryan (D), whose panel held the hearing in June, said he doesn't expect that to happen unless and until legislators come closer to consensus on what kind of marijuana program they want to create.
Gov. Tate Reeves (R) said earlier this summer that "I support the will of the voters," and "I think we will have a medical marijuana program in Mississippi." While he's yet to say whether he will convene lawmakers for a special session, he said it's "imperative that we get it done, and get it done quickly."
Read the agriculture commissioner's letter on medical marijuana regulation below: 
FBI Clarifies That Using Marijuana More Than 24 Times Disqualifies Would-Be Agents
Photo courtesy of WeedPornDaily.
FBI Clarifies That Using Marijuana More Than 24 Times Disqualifies Would-Be Agents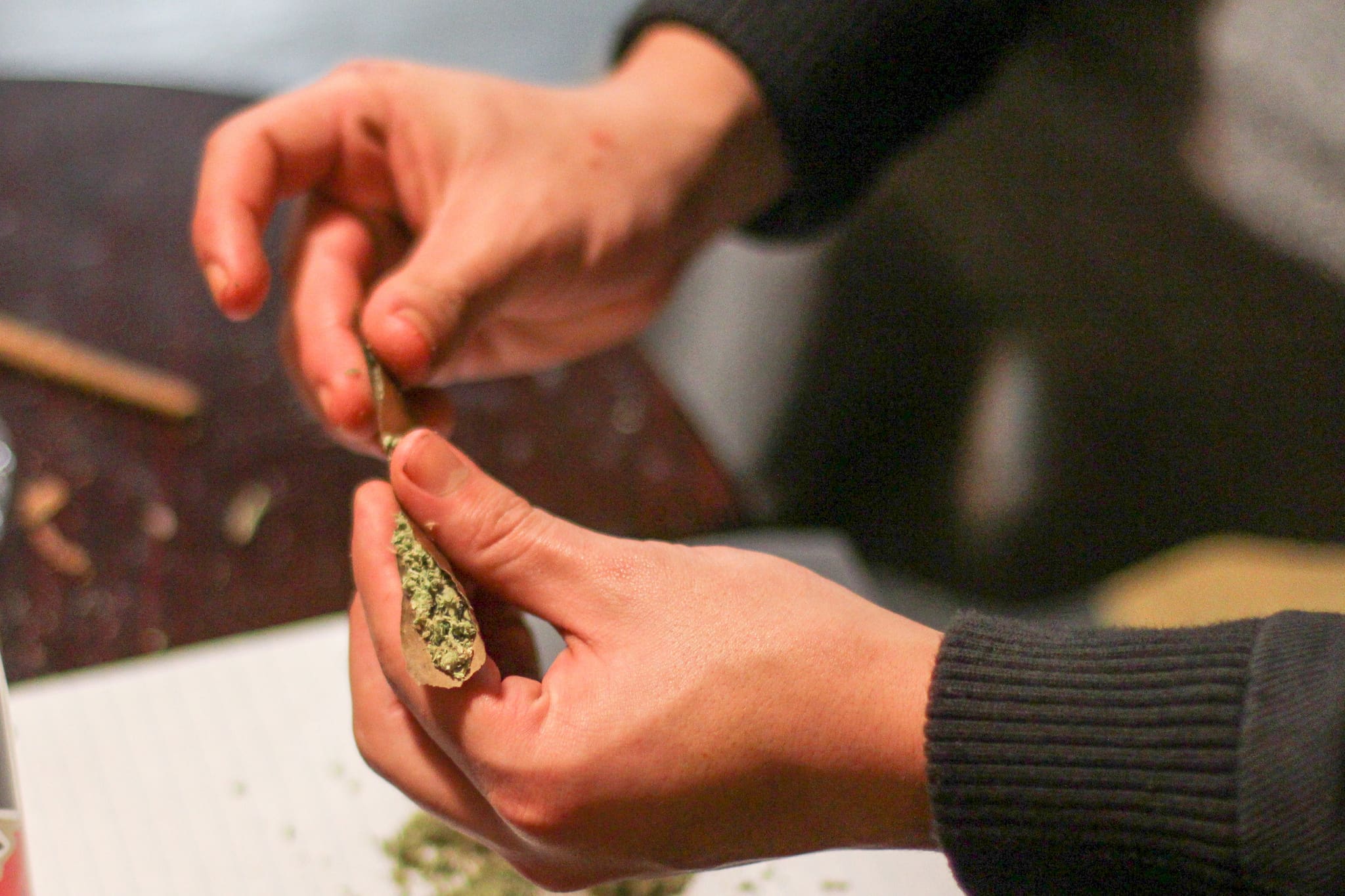 Activists were encouraged this summer when the FBI moved to loosen its employment restrictions for would-be agents who've previously used marijuana—but the agency more recently further revised the policy to add a stipulation that applicants are ineligible if they've used cannabis more than 24 times after turning 18.
Why 24 times specifically? The agency doesn't explain.
It simply said in an update to its job eligibility guidance that candidates who "have used marijuana or any of its various forms (e.g., cannabis, hashish (hash), hash oil, or tetrahydrocannabinol (THC), synthetic or natural), in any location (domestic or foreign) regardless of the legality in that location of use, more than twenty-four (24) times after turning 18 years old is a disqualifier for FBI employment."
In July, Marijuana Moment reported that FBI had updated its hiring policies to make it so candidates are only automatically disqualified from joining the agency if they admit to having used cannabis within one year of applying.
Previously, prospective employees of the agency could not have used marijuana within the past three years.
But at some point within the last month, FBI set a new, seemingly arbitrary threshold for applicants. Use marijuana up to two dozen times after becoming a legal adult? You might still have what it takes to work at one of the nation's leading law enforcement agencies. Smoke a joint a 25th time? You're ineligible.
That said, consumption prior to one's 18th birthday is "not a disqualifier for FBI employment," the agency said. Instead, "adjudicative personnel will evaluate the candidate by using the 'whole-person concept.'"
Why the agency decided to add the new, frequency-related restriction is unclear. But its overall loosening of the rules on prior marijuana use this summer might be more of a practical decision than one that necessarily reflects shifting opinions on cannabis within the agency.
Then-FBI Director James Comey suggested in 2014 that he wanted to loosen the agency's employment policies as it concerns marijuana, as potential skilled workers were being passed over due to the requirement.
"I have to hire a great work force to compete with those cyber criminals and some of those kids want to smoke weed on the way to the interview," he said at the time.
Meanwhile, FBI has not changed it overall policy on automatic disqualifications for people who are "currently using illegal drugs, misusing or abusing legal drugs or other substances for illicit purposes at the time of the application process." For applicants who've used illicit drugs other than marijuana, there remains a 10-year period before they can be considered eligible for employment.
Misrepresenting previous illicit drug use is also a disqualifying factor for applicants.
"The FBI is firmly committed to a drug-free society and workplace," the job site says. "The FBI balances the needs of the organization and the importance of keeping the public integrity necessary to accomplish its law enforcement and intelligence missions by hiring the most qualified candidates."
FBI's decision to take a less punitive direction with respect to cannabis for applicants is another example of how federal agencies are grappling with the ever-changing marijuana landscape in the U.S.
The Department of Defense, for example, made clear that CBD is off limits for service members. The department's drug testing policies was a focus of a spending bill report that a key House committee recently approved. Members voiced concern about racial disparities in military drug testing practices and ordered the Pentagon to conduct a review of the issue.
The Air Force issued a notice in 2019 stipulating that its members are prohibited from using the compound.
The Navy told its ranks that they're barred from using CBD regardless of its legal status.
And the Coast Guard said in 2019 that sailors can't use marijuana or visit state-legal dispensaries.
NASA said that CBD products could contain unauthorized THC concentrations that could jeopardize jobs if employees fail a drug test.
The Substance Abuse and Mental Health Services Administration issued guidance to federal agency drug program coordinators in 2019, expressing concern about excess THC in CBD products, which seems to have prompted the various departments to clarify their rules.
The Department of Transportation took a different approach last year, stating in a notice that it would not be testing drivers for CBD.
Meanwhile, the Drug Enforcement Administration continues to enforce its policy of automatically disqualifying applicants who've used marijuana in the prior three years before applying.
And while the Biden administration has instituted a policy of granting waivers to certain workers who admit to prior cannabis use, it's come under fire from advocates following reports that it fired or otherwise punished dozens of staffers who were honest about their history with marijuana.
White House Press Secretary Jen Psaki has previously attempted to minimize the fallout, without much success, and her office released a statement in March stipulating that nobody was fired for "marijuana usage from years ago," nor has anyone been terminated "due to casual or infrequent use during the prior 12 months."
Marijuana Banking Sponsor Discusses Path Through Senate After House Approves Reform For Fifth Time
Photo courtesy of Martin Alonso.
Marijuana Banking Sponsor Discusses Path Through Senate After House Approves Reform For Fifth Time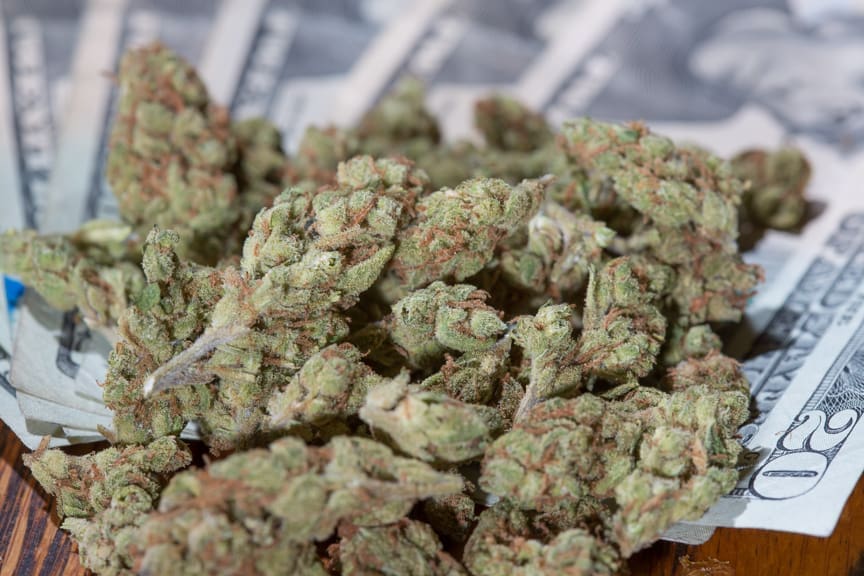 Tuesday marked the fifth time that the U.S. House of Representatives has passed legislation to protect banks that work with state-legal marijuana businesses. And the lead sponsor of that reform, Rep. Ed Perlmutter (D-CO), tells Marijuana Moment that he does think "the fifth time is the charm" to finally get the measure through the Senate and onto the president's desk.
The Secure and Fair Enforcement (SAFE) Banking Act has previously passed as standalone bills and as provisions tucked into broader bills. On Tuesday, the House attached it to large-scale defense spending legislation in a voice vote, raising hopes that the must-pass National Defense Authorization Act (NDAA) could be vehicle to actually advance cannabis banking reform into law.
In a phone interview on Wednesday, Perlmutter spoke to Marijuana Moment about next steps for the legislation, the barriers that need to be overcome and even joked about how to spell "superfluous," a term that some members said this week might apply to a marijuana banking amendment in the context of defense spending legislation.
Over the years that the congressman has sponsored this reform, he's pushed back against criticism that it would primarily benefit industry stakeholders, arguing that it is an imperative public safety issue that would help state-legal marijuana businesses access financial institutions and stop operating on a largely cash-only basis that makes them targets of crime. And while some might question the germaneness of attaching it to NDAA, both he and even one GOP lawmaker made the case on the House floor on Tuesday that it would bolster national security by hampering international drug cartels operating in the illicit market.
The following interview has been lightly edited for length and clarity: 
Marijuana Moment: Is the move to attach SAFE Banking to NDAA what's finally going to get this through the Senate and onto the president's desk? You've now passed the reform measure through the House five times. Is the fifth time the charm?
Ed Perlmutter: I think the fifth time is the charm. I mean, obviously, we still have to do some work to make sure that it remains part of the NDAA as the House and the Senate go to conference. So we still have work to do with the Senate to make sure that it remains part of it. But I think that it will. I mean, the fact that it deals with cartels and national security, on top of the need for the public safety piece of this thing, I think that we'll be able to convince the conference committee and the conferees generally to keep it in. But we still have work to do.
MM: Were you surprised at all that no member demanded a roll call vote on the floor yesterday after the measure was approved by a voice vote? 
EP: Yes. Yes, I was.
#SAFEBanking will strengthen the security of our financial system & keep bad actors like cartels out.

Most importantly, it will reduce the risk of violent crime in our communities.

It's passed the House 5 times. We cannot wait any longer to address this public safety threat. https://t.co/inwnn6ouR1

— Rep. Ed Perlmutter (@RepPerlmutter) September 22, 2021
MM: Some key senators have said they aren't very excited about moving banking reform in advance of comprehensive, equity-focused legalization. Have you been in touch with Senate Majority Leader Chuck Schumer (D-NY) and colleagues about their latest thoughts on moving SAFE Banking now through NDAA while their broader effort to end prohibition is still pending?
EP: I have not. I have a call scheduled with [Sen. Raphael Warnock (D-GA)], who is sort of my counterpart in the Senate on the Banking Committee, and he and I are going to talk about it. We've been in touch with the sponsors of the bill over there, [Sens. Jeff Merkley (D-OR) and [Steve Daines (R-MT)], to let them know what's happening— and obviously with my senators from Colorado. It was just last night that we were able to add SAFE Banking as an amendment, and so no, I have not had a chance yet to talk to Senator Schumer or Senator Booker about this. I don't think that a full [legalization] bill has been prepared yet. I don't know where they are on tracking votes. But I do feel pretty strongly that SAFE Banking has substantial support in the Senate, and this gives another chance to have it heard.
MM: House Armed Services Chairman Adam Smith (D-WA) said in the Rules Committee earlier this week that there's a need to have buy-in from bipartisan leaders of the committees of jurisdiction in both chambers to get something that seems "superfluous" to NDAA in conference. Some leadership in those committees, both Democrats and Republicans, have been less enthusiastic about the legislation. What's the plan to get them on board with including this in the conference report?
EP: Well, I first I'd say [House Financial Services Committee Ranking Member Patrick McHenry (R-NC)] actually, in some ways, has been helpful. I know he's opposed to the bill generally, but as the ranking member, he hasn't thrown roadblocks in our way in terms of bringing the matter to the floor for the vote that we had in the spring. He didn't throw any roadblocks in the way of us adding it as an amendment. So I think, on principle for his own particular vote, he's not been in favor of the bill. But he also has not been really adamant in opposing it, if that makes sense.
With respect to [Senate Banking Committee Chairman Sherrod Brown (D-OH)], he and I have had conversations about it—and obviously, I know Senator Schumer and Booker are interested in a much bigger package, and I appreciate that. To the degree they can get that passed where it decriminalizes, deschedules, has criminal justice reform components, has taxation portions and provisions, that's great. I don't know that they have the votes for that. And so Senator Brown and I have had some good conversations, and we will have more now as the National Defense Authorization Act moves forward to conference committee.
—
Marijuana Moment is already tracking more than 1,200 cannabis, psychedelics and drug policy bills in state legislatures and Congress this year. Patreon supporters pledging at least $25/month get access to our interactive maps, charts and hearing calendar so they don't miss any developments.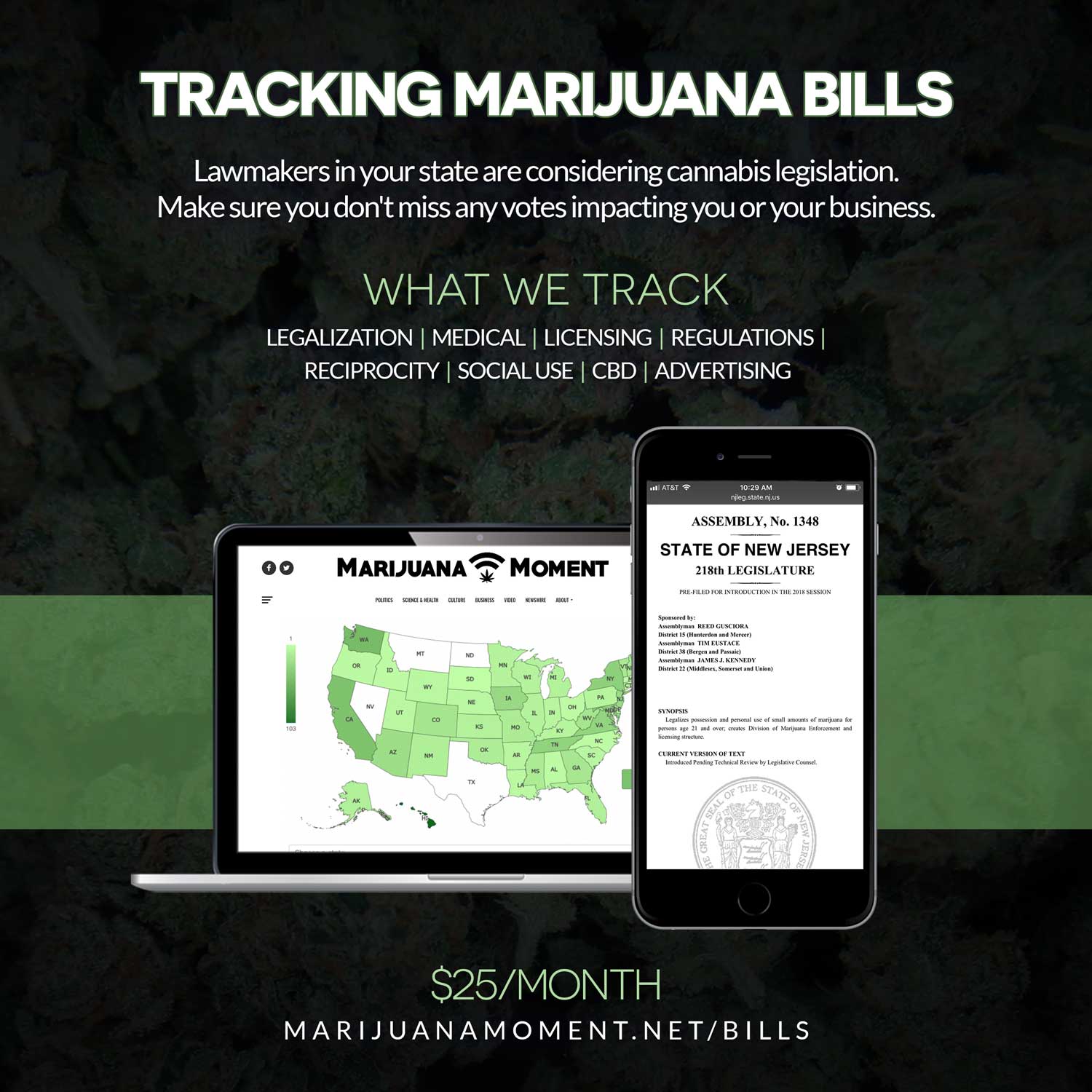 Learn more about our marijuana bill tracker and become a supporter on Patreon to get access.
—
MM: Some activists have expressed frustration that the House this Congress has now twice passed what they see as the industry-focused banking reform while there has been no movement on broader legalization during the 117th Congress. Are you expecting to see something like the Marijuana Opportunity, Reinvestment and Expungement (MORE) Act move again soon this Congress?
EP: I expect it to move, yes. And I don't know what activists you're talking about because we're working with a lot of activists on this bill. In fact, this bill was generated by activists, not the business community. We've had to bring the business community along to be part of this. And I think everybody now understands, you know, when you get these huge piles of cash, there is danger. There is danger in the form of robberies, assaults and murders, which we've seen.
And so when you say activists are kind of opposed to it, I can tell you, I've been working on this thing for eight years now and it was activists that started this. It was dispensary owners who were being robbed. I want to dispel that. This is not an industry bill. This is something we developed over the years when we couldn't get the White House, either under Obama or Trump, to deschedule it.
MM: President Joe Biden obviously remains opposed to adult-use legalization. But do you feel he'd be supportive of a more modest reform like cannabis banking? And are you hopeful he will eventually come around on broader legalization anytime soon?
EP: So the first question with respect to SAFE Banking, I know that [Treasury Secretary Janet Yellen] is somebody I've talked to about this bill for years, and she knows the issues around it and the accumulation of cash and the need to be able to provide legitimate banking services—from credit cards, to payroll accounts, to checking accounts—and she's supportive.
The president, I think, because this is really narrowly tailored to get the cash off the streets, to provide a higher level of public safety, I think he's going to be supportive. We're at 47 states, all the territories and the District of Columbia, have some level of marijuana use now. This is something that cannot be ignored any longer. It doesn't matter whether you're in the Senate, the House or in the White House.
Now, your question about will the president support a broader piece of legislation? I don't know. And we've not had that conversation. The SAFE Banking Act has been around, and the outline of it occurred during the Obama-Biden administration when we got the Cole memo and the [Financial Crimes Enforcement Network] guidance, not to get too deep into the weeds. But basically, the Cole memo, as you may recall, was revoked by [Attorney General Jeff Sessions], but [former Treasury Secretary Steven Mnuchin] and now Secretary Yellen have maintained the FinCEN guidance. This incorporates that guidance. So we know, starting with the Obama-Biden administration, this is something that the administration was comfortable with. Now, we need to make it legislative and put it in statute.
MM: Now this might be "superfluous" to a conversation about marijuana banking, but broader drug policy reforms seem to be gaining momentum—including in your home state of Colorado. 
EP: You want me to spell "superfluous"? [laughs]
MM: Denver voters approved a ballot measure to decriminalize psilocybin mushrooms in 2019, and now some are talking about putting a measure on the statewide ballot next year to decriminalize psychedelics or potentially remove criminal penalties for possessing all drugs. What are your thoughts on moves to more broadly end the war on drugs?
EP: Actually, I haven't thought about it much. I mean, I've been more focused on keeping people from getting killed in dispensaries, and for dispensaries to be able to pay their employees in a normal fashion and not in cash. So I haven't thought about the broader question you're asking. So maybe in a month or two, we can talk about it. I want to get this thing done first.
New York Marijuana Regulatory Board Is Officially Completed With Governor's Final Appointments