Montana Marijuana Regulators Push Strict Ban On Industry Workers With Any Kind Of Criminal Convictions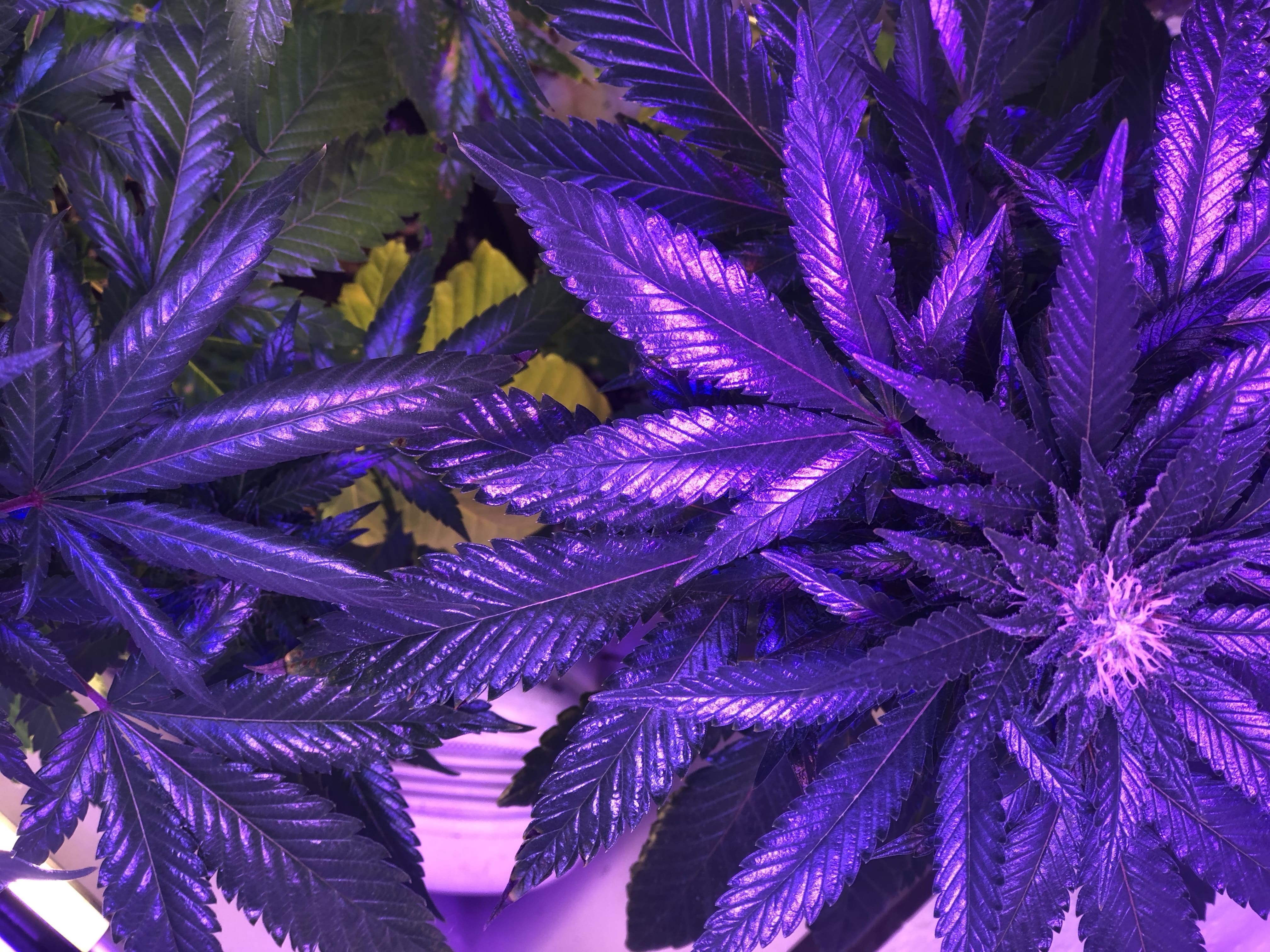 Montana regulators are proposing strict new rules for people working in the state's marijuana industry that would end employment eligibility for anyone with a criminal conviction within the past three years. And that would include offenses like simple cannabis possession that have been made legal under the state's new law.
It's a move that advocates say would undermine the social justice objectives of legalization and defies the intent of lawmakers who advanced legislation to implement legalization after voters approved it on the ballot last year.
Under the rules proposed by the Montana Department of Revenue (DOR) on Wednesday, regulators listed a series of factors that are "grounds for suspension or revocation of a worker permit."
That includes any "conviction, guilty plea, or plea of no contest to a criminal offense within three years of the application or renewal." DOR specified that the prohibition involves a violation of "any provision of the marijuana laws," including those of other states.
A public hearing on the proposed rules is scheduled for November 30, and comments are being accepted until December 6.
The broad employment language is distinct from what workers in other state-legal cannabis markets are subjected to. And because of racial disparities in the criminal justice system—particularly as it concerns enforcement of drug laws—advocates have voiced concern that DOR's rules would further drive disparities.
"Montana DOR just flushed restorative justice down the toilet with absurd their new rules, and to add insult to injury they want to make it harder to be a budtender or marijuana worker now when we are in the middle of an employment crisis," Pepper Peterson of the Montana Cannabis Guild said in an email to Marijuana Moment.
He said new that proposed rules "contradict legislative negotiations and intent and just appear to be a massive power grab by the DOR."
Montana voters approved adult-use legalization last year, and the governor signed implementation legislation in May.
That bill did stipulate that people seeking employment in the cannabis sector must report to regulators whether they have a felony conviction, a violation of a cannabis law in another state or any citation related to selling alcohol or tobacco to someone underage—but it didn't say they were automatically disqualified.
DOR appears to have reinterpreted the policy in a way that's significantly more restrictive by including a much broader array of convictions as automatic bans.
That said, the department's proposed rules and the implementation legislation both say that there's an appeals process for those working in the cannabis market.
Rep. Katie Sullivan (D), who serves on the Legislature's Economic Affairs Interim Committee that has oversight over the department's rulemaking, told The Daily Montanan that "there's a lot going into the rules that's kind of new."
"We definitely have to be really careful and read everything," she said.
Regulators also faced pushback earlier this year over proposed rules on advertising for marijuana businesses.
While not directly related to cannabis industry employment eligibility, the decision by Montana's DOR stand in stark contrast to what other legal states are doing with respect to marijuana and workplace issues.
The New York Department of Labor recently clarified that employers overall are no longer allowed to drug test most workers for marijuana, for example.
Congressional lawmakers in the Senate and House have both included language in recent appropriations reports urging a review of employment policies for federal agencies with respect to personal use of cannabis. The House version passed in July, while the Senate Democrats' report was released on Monday.
The Office of Personnel Management (OPM) recently issued a memo to federal agencies that says admitting to past marijuana use should not automatically disqualify people from being employed in the federal government.
Meanwhile, the Biden administration came under criticism this year after it was reported that it had fired or otherwise punished dozens of staffers who admitted to prior marijuana use. That came after the White House instituted a policy of granting waivers to some staff who've used cannabis.
Press Secretary Jen Psaki subsequently said that nobody in the White House was fired for "marijuana usage from years ago," nor has anyone been terminated "due to casual or infrequent use during the prior 12 months." However, she's consistently declined to speak to the extent to which staff have been suspended or placed in a remote work program because they were honest about their history with marijuana on a federal form that's part of the background check process.
A key U.S. House committee approved a large-scale defense spending bill in September that includes report language voicing concern about racial disparities in military drug testing practices and ordering the Pentagon to conduct a review of the issue.
In the private sector, Amazon recently said that its earlier decision to end drug testing for cannabis will also be retroactive, meaning former workers and applicants who were punished for testing positive for THC will have their employment eligibility restored.
Last month, the NBA said it is extending its policy of not randomly drug testing players for marijuana through the 2021-2022 season.
Read the Montana DOR proposed rules on employment in the marijuana industry below: 
Click to access 42-1040pro-arm.pdf
Voters In Seven Ohio Cities Approve Marijuana Decriminalization Ballot Measures, With Seven Others Defeated