Voters In Seven Ohio Cities Approve Marijuana Decriminalization Ballot Measures, With Seven Others Defeated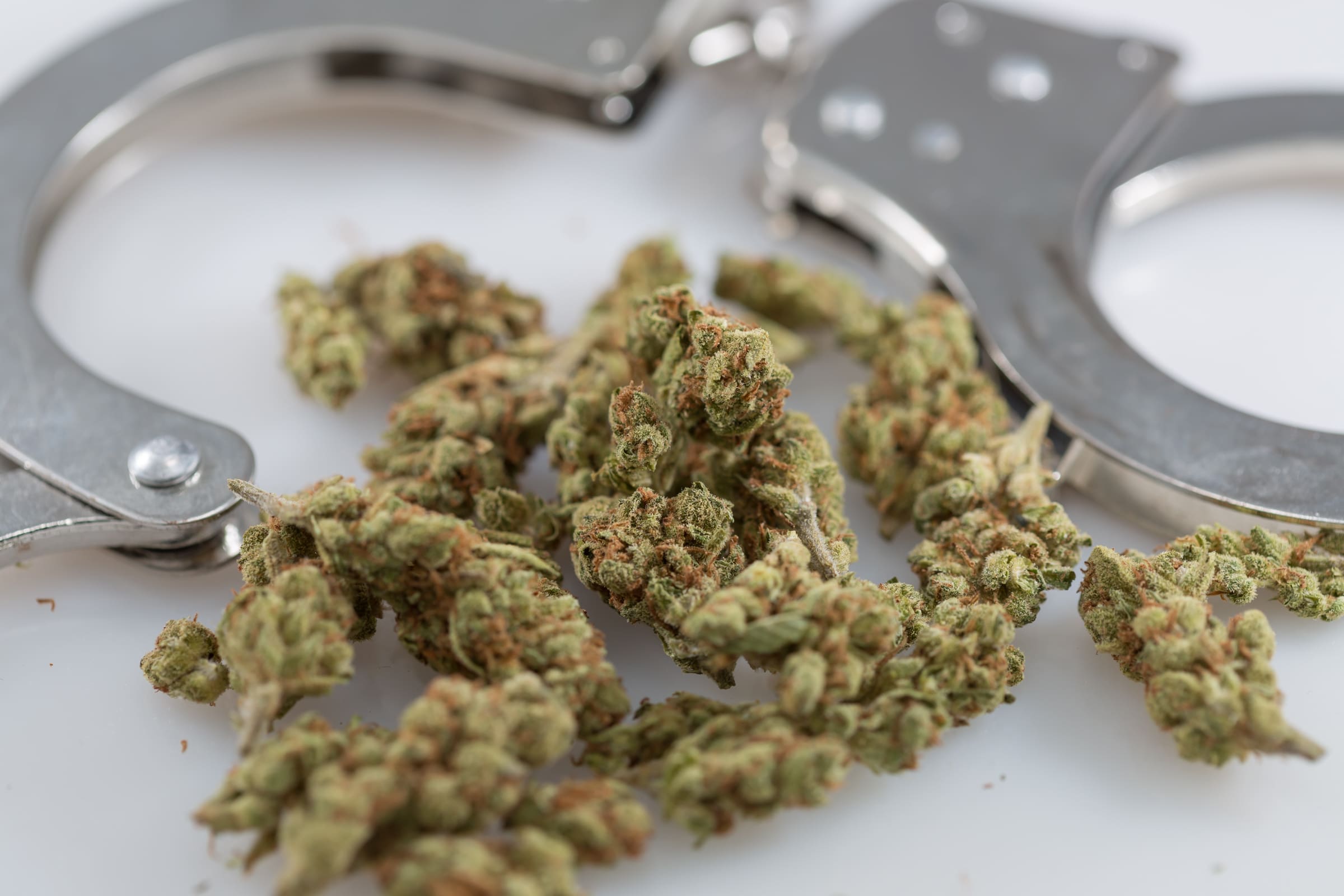 Voters in more than a dozen Ohio cities had the chance to weigh in on marijuana reform on their ballots on Tuesday, and seven of those jurisdictions ultimately approved local measures to decriminalize cannabis.
Going into Election Day, 22 jurisdictions across the state had already adopted local statues effectively decriminalizing possession, some of which have been passed by voter initiatives while others were adopted by city councils.
In most of the municipalities where marijuana was on the ballot this week, the text of the proposal simply said, "shall [jurisdiction] adopt the Sensible Marihuana Ordinance, which lowers the penalty for misdemeanor marijuana offenses to the lowest penalty allowed by State Law?"
Others were lengthier and spelled out changes to local statutes, specifying that "if the amount of the drug involved is less than two hundred grams, possession of marihuana is a minor misdemeanor drug abuse offense" and that "persons convicted of violating this section shall be fined $0.00."
Voters in Martins Ferry, Murray City, New Lexington, New Straitsville, Rayland, Tiltonsville and Yorkville approved the decriminalization proposals.
Meanwhile, voters in Brookside, Dillonvale, Laurelville, McArthur, Morristown, Mount Pleasant and Powhatan Point rejected the reform measures.
The police department in McArthur made headlines last month by circulating—and then deleting from Facebook—a press release from the chief saying that cannabis decriminalization could be the beginning of "a downhill tumble" for society.
Meanwhile, NORML Appalachia of Ohio and the Sensible Movement Coalition also sought to qualify reform initiatives in dozens more cities, towns and villages this year, but not every effort made it across the finish line by the signature gathering deadline. In those places where petitioning efforts fell short this cycle, the advocates say they'll try again in future elections.
"The initiatives will reduce penalties for misdemeanor marijuana offenses to the lowest allowed by state law, allowing the municipalities to focus on more pressing issues in their communities," the local NORML chapter said in a press release. "This new citizens' law is now shared by almost 3,000,000 residents of Ohio, with more communities already scheduled for 2022."
Don Keeney, an activist with NORML, said Tuesday's overall result "clearly shows support is gaining."
"Usually low turnouts favor conservatives views," he told Marijuana Moment, noting that the highest turnout in the jurisdictions with cannabis on the ballot this year that he saw was just 9 percent.
"Yet despite this we still managed to win," he said. "The losses we had were very close 55 percent to 45 percent. Had the turnout been better we would have won there too."
Meanwhile, a separate campaign recently cleared a final hurdle to begin collecting signatures for a 2022 ballot initiative to legalize marijuana statewide.
The Coalition to Regulate Marijuana Like Alcohol (CTRMLA) launched its ballot effort in July. And the attorney general certified the measure in August after his office rejected summary language of an earlier version.
Ohio voters rejected a 2015 legalization initiative that even some reform advocates opposed because of its oligopolistic model that would've granted exclusive control over cannabis production to the very funders who paid to put the measure on the ballot.
Advocates suspended a subsequent campaign to place a measure on the 2020 ballot due to the coronavirus pandemic.
Separately, a pair of Ohio Republican lawmakers recently filed a bill to legalize cannabis, breaking from the norm of Democrats leading the charge on reform in the state.
In July, Democratic lawmakers in Ohio formally introduced a bill to legalize marijuana possession, production and sales—the first effort of its kind in the state legislature.
Illinois Has Sold More Than $1 Billion In Marijuana So Far This Year, State Officially Announces