Military Veterans Group Asks Federal Court To Hear Marijuana Case Challenging DEA Classification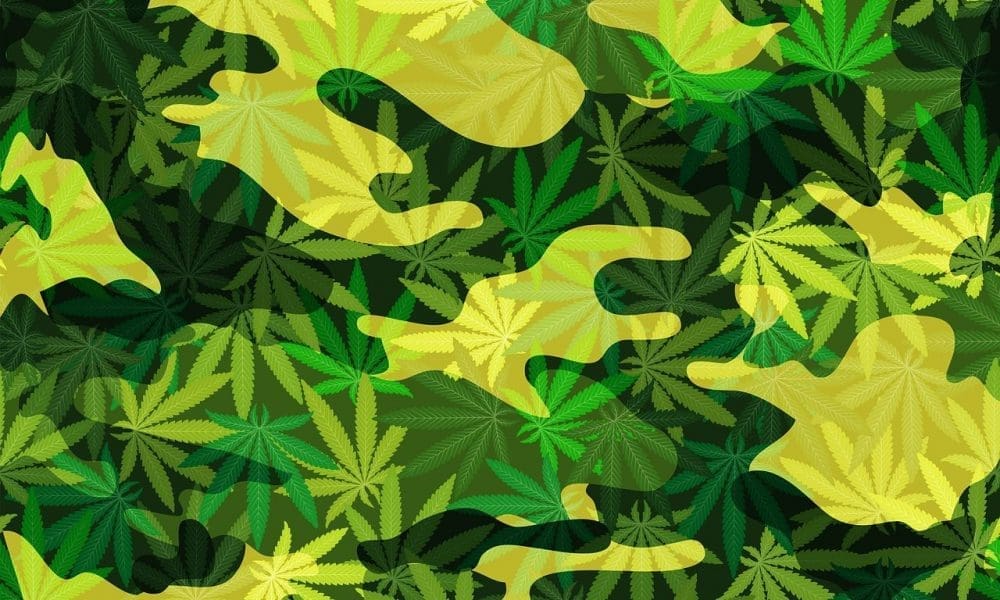 A major military veterans group is urging a federal court to take up a case challenging the Drug Enforcement Administration's (DEA) restrictive classification of marijuana.
The Iraq and Afghanistan Veterans of America (IAVA), an advocate for expanding cannabis research, said in an amicus brief filed with the U.S. Court of Appeals for the Ninth Circuit last week that the current scheduling status of marijuana under federal law is inhibiting studies that could demonstrate the plant's therapeutic potential in the treatment of post-traumatic stress disorder (PTSD).
This comes one week after a coalition of scientists and veterans—including Sue Sisley of the Scottsdale Research Institute and the Battlefield Foundation—submitted a plaintiffs' brief to the court, outlining the history of cannabis criminalization and arguing that DEA's justification for keeping marijuana in Schedule I is unconstitutional. They want the court to force DEA to reconsider its decision to reject a 2020 petition calling for rescheduling.
"Medical marijuana holds promise for treatment-resistant post-traumatic stress disorder (PTSD), but randomized controlled studies with real-world medical marijuana are necessary to determine the efficacy and safety of medical marijuana as a PTSD treatment," the veterans group said in their new filing. "A significant percentage of combat veterans develop PTSD, and suicide is more frequent among veterans suffering PTSD. Consequently, the prevention or delay of clinical research into medical marijuana as a safe and effective treatment has a direct impact on IAVA's constituency."
1/5: In our most recent annual survey, 83% of #IAVA members surveyed support the use of medical cannabis. Policies are outdated, research is lacking, and stigma persists. #CannabisForVets #PTSD pic.twitter.com/SUx9p7oMU4

— IAVA (@iava) October 8, 2020
IAVA said that the Schedule I status of cannabis "prevents the [U.S. Department of Veterans Affairs] and private practitioners from studying the efficacy, benefits and risks of medical marijuana and thus harms veterans' health and welfare." Further, it "keeps life-saving treatment away from veterans suffering with PTSD who reside in states where medical marijuana is not available or where medical marijuana is available, but cannot be afforded."
3/5: Veterans suffering from PTSD, their loved ones, and America as a whole can only benefit from knowing more about the safety and efficacy of medical marijuana as a treatment for #PTSD. #CannabisForVets #IAVA pic.twitter.com/0RgmMe05qm

— IAVA (@iava) October 8, 2020
Travis Horr, director of government affairs for IAVA, told Marijuana Moment that the group's members "have made it clear that they support research done on the use of cannabis as a treatment option."
"It is for these reasons that IAVA believes it is crucial to remove cannabis as a schedule I drug, to allow this research to be done and potentially provide much-needed relief for veterans," he said.
In its filing with the federal court, group cited a survey it conducted that shows 20 percent of veteran respondents reported using cannabis or cannabinoids for therapeutic purposes, and they reason that's partly because nearly half of veterans say that federally approved medications available to them are ineffective.
"Veterans suffering from PTSD, their loved ones, and America as a whole can only benefit from knowing more about the safety and efficacy of medical marijuana as a treatment for PTSD. If the treatment is safe and effective, more veterans will find relief from a debilitating disorder. If the treatment is not safe or effective, then veterans will stop self-medicating with and doctors will stop prescribing medical marijuana for PTSD, and scientists can turn their focus to other potential treatments or cures."
IAVA also referenced a report released earlier this year by a federal commission that was responsible for issuing recommendations to improve mental health treatment for veterans. That report similarly observed that cannabis, as well as certain psychedelics, could hold significant therapeutic potential—but the plant's legal status "precludes VA from conducting research on their efficacy."
"The United States of America is morally compelled to address injuries—both physical and psychological—veterans suffer as a result of their military service," the IAVA brief states. "There is overwhelming evidence that PTSD is a severe injury suffered by a significant percentage of veterans and that veterans with PTSD are more likely to take their own lives than veterans with no such psychological injury."
"Our country should be doing everything it can as quickly as it can to find treatments for PTSD and help prevent veteran suicide, including properly interpreting the Controlled Substance Act so as to not impose unwarranted barriers to research," it continues. "Both the executive and legislative branches of government have made the prevention of veteran suicide and related medical research national priorities, and yet the DEA continues to insist on a Catch 22 that effectively prevents approved clinical research study of medical marijuana as a PTSD treatment."
The group also said DEA restrictions on cannabis means that researchers have been unable to access marijuana that reflects what's available in state commercial markets. That's also an issue that would be addressed legislatively under a bill that cleared a House committee last month.
5/5: We need YOUR help in getting this critical legislation passed into law. Stand with IAVA and tell Congress to cosponsor the VA Medicinal Cannabis Research Act (S. 179 / H.R. 712): https://t.co/fpsSsXtvcu #CannabisForVets #PTSD #IAVA pic.twitter.com/fHJGuTLux7

— IAVA (@iava) October 8, 2020
"Without such clinical studies, veterans who live in states where medical marijuana is not available as a treatment for PTSD cannot obtain the treatment, and veterans who can obtain the treatment in states where it is legal do so at their own personal expense, without coordination with their VA medical teams, and without any scientific evidence to establish the promise of the efficacy and safety of the treatment," IAVA said.
This isn't the first time that this group of scientists and veterans has taken the feds to court over their marijuana decisions.
The plaintiffs were also successful in forcing DEA to issue an update on the status of applications to become federally authorized cannabis manufacturers for research purposes and then got the Justice Department to hand over a "secret" memo that DEA allegedly used to justify a delay in deciding on those proposals.
Meanwhile, DEA could also become involved in a separate U.S. Supreme Court case challenging its marijuana scheduling actions.
In a petition filed in July and formally docketed for a private conference at the high court on Friday, a group of patients and advocates asked the justices to take up their case challenging the constitutionality of federal cannabis prohibition. This comes after a series of rulings in lower courts since the original lawsuit was filed in 2017.
Seven members of Congress and a slew of marijuana reform groups submitted legal documents last month urging the court to take up the case.
Separately, a federal court recently ruled that California regulators must comply with a DEA subpoena demanding information about marijuana businesses that they are investigating.
Read IAVA's amicus brief on the marijuana scheduling case below: 
IAVA Cannabis Amicus Brief by Marijuana Moment
Congresswoman Helps Constituents Learn How To Buy Legal Marijuana One Day Before Maine's Sales Begin
Top IRS Official Says Marijuana Banking Reform Would Help Feds 'Get Paid'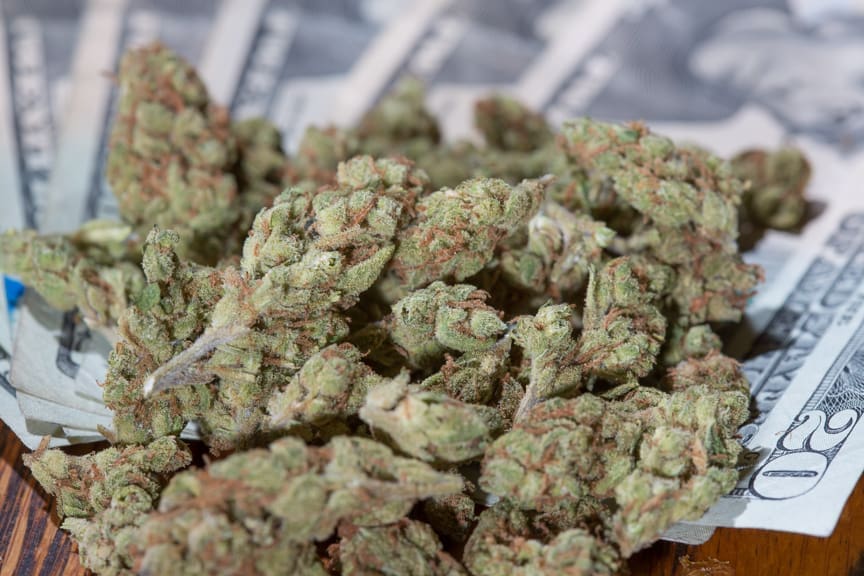 The Internal Revenue Service (IRS) would like to get paid—and it'd help if the marijuana industry had access to banks like companies in other legal markets, an official with the federal department said. She also talked about unique issues related to federal tax deductions for cannabis businesses.
At an event hosted by UCLA's Annual Tax Controversy Institute on Thursday, IRS's Cassidy Collins talked about the "special type of collection challenge" that the agency faces when it comes to working with cannabis businesses while the product remains federally illegal.
While IRS isn't taking a stand on federal marijuana policy, Collins said that the status quo leaves many cannabis businesses operating on a cash-only basis, creating complications for the agency, in part by making it harder for banks to "pay us."
"The reason why [the marijuana industry is] cash intensive is twofold," she said. "Number one, a lot of customers don't want a paper trail showing that they're buying marijuana, and number two, the hesitancy of banks to allow marijuana businesses to even bank with them."
Of course, the reason why many financial institutions remain hesitant to take on cannabis companies as clients is because the plant is a strictly controlled substance under federal law.
"There's been a number of legislative bills that have been introduced—and I am definitely not expressing any opinion personally or on behalf of the IRS about any pending or proposed legislation," Collins, who is a senior counsel in the IRS Office of Chief Counsel, said. "But it is interesting to note that, if the law changed so that the marijuana businesses could have banks, that would make the IRS's job to collect [taxes] a lot easier. As part of collection, we want the money. That's our end goal there."
A major part of what makes cannabis businesses unique is that they don't qualify for traditional tax credits under an IRS code known as 280E. That policy "prohibits them from claiming deductions for business expenses because they're technically being involved in drug trafficking," Collins explained at the event, from which small excerpts of her comments were reported by Bloomberg.
There are some options available to lessen the burden on marijuana firms, however. At the end of the day, "IRS will work with marijuana companies because, again, we want to get paid," Collins said.
One of the ways the agency works with marijuana business operators is to have them visit designated IRS "tax assistance centers" that accept cash payments in excess of $50,000. But the official warned businesses to "be prepared to be there for a little while" as the center checks—and double checks—the amount of cash being submitted.
"Revenue officers will assist the marijuana companies in paying us," she said.
IRS officials could also help cannabis firms by having officials accompany them "to the bank in order to try to help the taxpayer secure a cashier's payment to pay the IRS, as well as using money orders," she said, adding that "our revenue officers are are wanting to work with the marijuana companies to help assist them to pay us."
"When the revenue officers are there in person with the taxpayer, that could potentially help increase the likelihood that the bank will cooperate and help the taxpayer transition into a cashier's check," she continued. "And that has been a trend since this first became legal [at the state level], that more and more banks are allowing cannabis companies to bank with them."
In a report published earlier this year, congressional researchers examined tax policies and restrictions for the marijuana industry—and how those could change if any number of federal reform bills are enacted.
IRS, for its part, said last month that it expects the cannabis market to continue to grow, and it offered some tips to businesses on staying compliant with taxes while the plant remains federally prohibited.
As it stands, banks and credit unions are operating under 2014 guidance from the Financial Crimes Enforcement Network (FinCEN) that lays out reporting requirements for those that choose to service the marijuana industry.
Leaders in both chambers of Congress are working on legalization bills to end federal marijuana prohibition. But stakeholders are hopeful that, in the interim, legislators will enact modest marijuana banking reform. Legislation to protect financial institutions from being penalized for working with cannabis businesses passed the House for the fifth time last month.
Rodney Hood, a board member of the National Credit Union Administration, wrote in a Marijuana Moment op-ed this month that legalization is an inevitability—and it makes the most sense for government agencies to get ahead of the policy change to resolve banking complications.
IRS separately hosted a forum in August dedicated to tax policy for marijuana businesses and cryptocurrency.
Earlier this year, IRS Commissioner Charles Rettig told Congress that the agency would "prefer" for state-legal marijuana businesses to be able to pay taxes electronically, as the current largely cash-based system under federal cannabis prohibition is onerous and presents risks to workers.
Former Treasury Secretary Steven Mnuchin said in 2019 that he'd like to see Congress approve legislation resolving the cannabis banking issue and he pointed to the fact that IRS has had to build "cash rooms" to deposit taxes from those businesses as an example of the problem.
IRS released updated guidance on tax policy for the marijuana industry last year, including instructions on how cannabis businesses that don't have access to bank accounts can pay their tax bills using large amounts of cash.
The update appears to be responsive to a Treasury Department internal watchdog report that was released earlier in the year. The department's inspector general for tax administration had criticized IRS for failing to adequately advise taxpayers in the marijuana industry about compliance with federal tax laws. And it directed the agency to "develop and publicize guidance specific to the marijuana industry."
Luxembourg Set To Become First European Country To Legalize Marijuana Following Government Recommendation
Luxembourg Set To Become First European Country To Legalize Marijuana Following Government Recommendation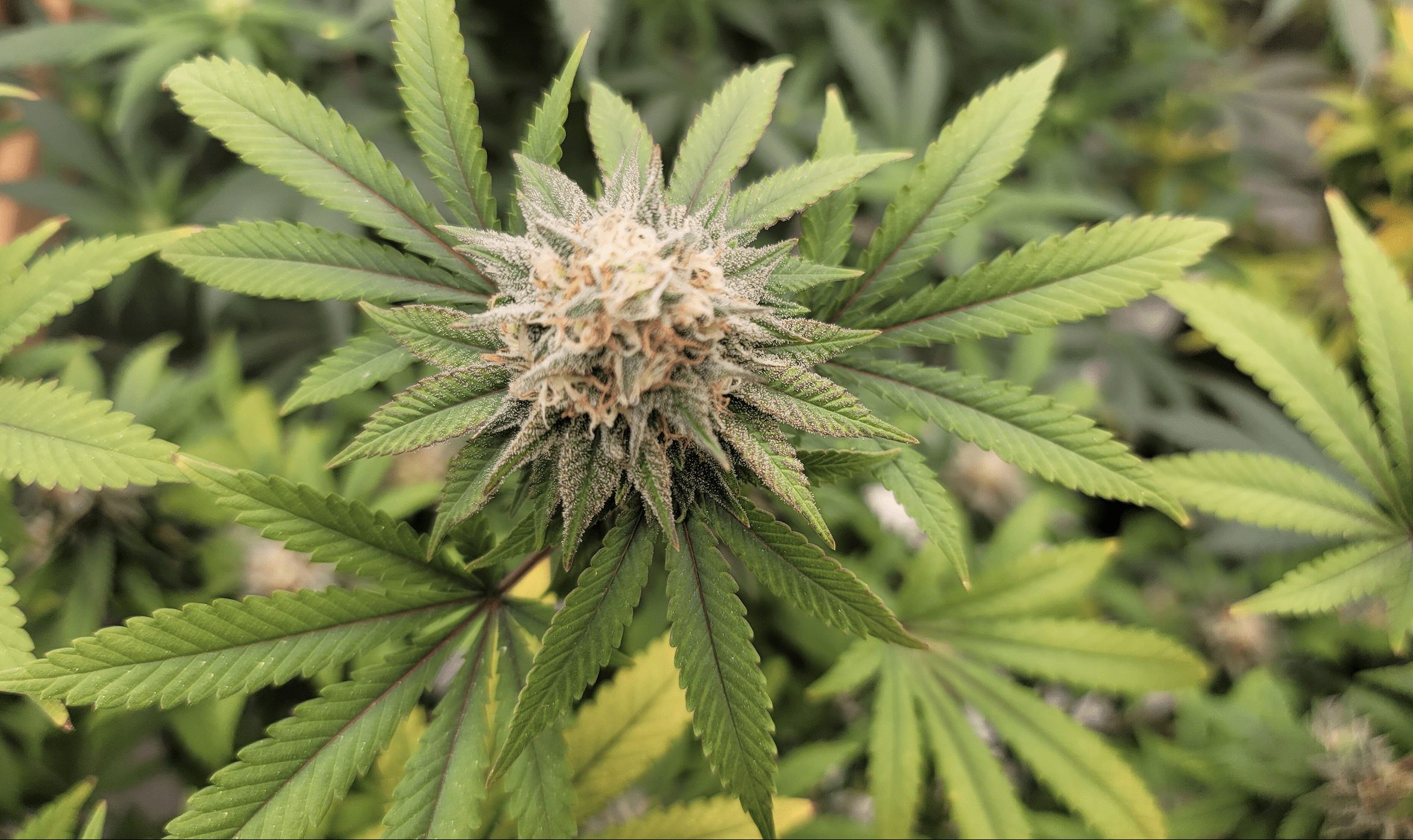 Luxembourg is poised to become the first European country to legalize marijuana, with key government agencies putting forward a plan to allow the possession and cultivation of cannabis for personal use.
The ministers of justice and homeland security on Friday unveiled the proposal, which will still require a vote in the Parliament but is expected to pass. It's part of a broader package of reform measures the agencies are recommending.
Under the marijuana measure, adults 18 and older could grow up to four plants. However, under the non-commercial model that is being proposed, possessing more than three grams in public would still be a civil offense, carrying a fine of €25-500 ($29-581). Currently, the maximum fine for possession is €2,500 ($2,908).
In terms of access, adults would be able to buy and trade cannabis seeds for their home garden.
Justice Minister Sam Tamson said the government felt it "had to act" and characterized the home cultivation policy change as a first step, The Guardian reported.
Paquet stupéfiants:
👉🏻élaboration du projet de loi usage privé du #cannabis : jusqu'à 4 plantes à domicile & décorrectionnalisation <3g
👉🏻renforcement de la prévention & de l'accompagnement
👉🏻⬆️des moyens de la police
👉🏻élaboration d'un projet de production/vente #Luxembourg pic.twitter.com/8yre0Udt8J

— Sam Tanson (@SamTanson) October 22, 2021
"The idea is that a consumer is not in an illegal situation if he consumes cannabis and that we don't support the whole illegal chain from production to transportation to selling where there is a lot of misery attached," he said. "We want to do everything we can to get more and more away from the illegal black market."
While limited in scope, the reform would make Luxembourg the first country in Europe to legalize the production and possession of marijuana for recreational use. Cannabis has been widely decriminalized in certain countries in the continent, but it has remained criminalized by statute.
Government sources in Luxembourg told The Guardian that plans are in the works to develop a program where the state regulates the production and distribution of marijuana. Tamson said they are working to resolve "international constraints" before taking that step, however, referring to United Nations treaty obligations that multiple U.S. states and other countries like Canada and Uruguay have openly flouted.
The measures include:

🟢 Regulation of cannabis use and cultivation: adults will be able to legally cultivate up to four cannabis plants for their own use, provided the cultivation is happening at their place of residence.

— European Greens (@europeangreens) October 22, 2021
For now, the country is focusing on legalization within a home setting. Parliament is expected to vote on the proposal in early 2022, and the ruling parties are friendly to the reform.
This has been a long time coming, as a coalition of major parties of Luxembourg agreed in 2018 to enact legislation allowing "the exemption from punishment or even legalization" of cannabis.
Meanwhile in the U.S., congressional lawmakers are working to advance legalization legislation. A key House committee recently approved a bill to end marijuana prohibition, and Senate leadership is finalizing a separate reform proposal.
In Mexico, a top Senator said this week that lawmakers could advance legislation to regulate marijuana in the coming weeks. The Supreme Court has already ruled that adults cannot be criminalized over possession or cultivation, but there's currently no program in place to provide access.
New Bipartisan Marijuana Research Bill In Congress Would Let Scientists Study Dispensary Products
Photo courtesy of Mike Latimer.
New Bipartisan Marijuana Research Bill In Congress Would Let Scientists Study Dispensary Products
A bipartisan group of federal lawmakers introduced a bill on Thursday to remove barriers to conducting research on marijuana, including by allowing scientists to access cannabis from state-legal dispensaries.
The Medical Marijuana Research Act, filed by the unlikely duo of pro-legalization Rep. Earl Blumenauer (D-OR) and prohibitionist Rep. Andy Harris (R-MD), would streamline the process for researchers to apply and get approved to study cannabis and set clear deadlines on federal agencies to act on their applications.
"Congress is hopelessly behind the American people on cannabis, and the quality of our research shows why that is an urgent problem," Blumenauer told Marijuana Moment. "Despite the fact that 99 percent of Americans live in a state that has legalized some form of cannabis, federal law is still hamstringing researchers' ability to study the full range of health benefits offered by cannabis, and to learn more about the products readily available to consumers."
"It's outrageous that we are outsourcing leadership in that research to Israel, the United Kingdom, Canada, and others. It's time to change the system," he said.
Late last year, the House approved an identical version of the cannabis science legislation. Days later, the Senate passed a similar bill but nothing ended up getting to the president's desk by the end of the last Congress. Earlier this year, a bipartisan group of senators refiled their marijuana research measure for the current 117th Congress.
Meanwhile, lawmakers are also advancing a separate strategy to open up dispensary cannabis to researchers. Large-scale infrastructure legislation that has passed both chambers in differing forms and which is pending final action contains provisions aimed at allowing researchers to study the actual marijuana that consumers are purchasing from state-legal businesses instead of having to use only government-grown cannabis.
The new bill filed this week by Blumenauer and Harris, along with six other original cosponsors, would also make it easier for scientists to modify their research protocols without having to seek federal approval.
—
Marijuana Moment is already tracking more than 1,200 cannabis, psychedelics and drug policy bills in state legislatures and Congress this year. Patreon supporters pledging at least $25/month get access to our interactive maps, charts and hearing calendar so they don't miss any developments.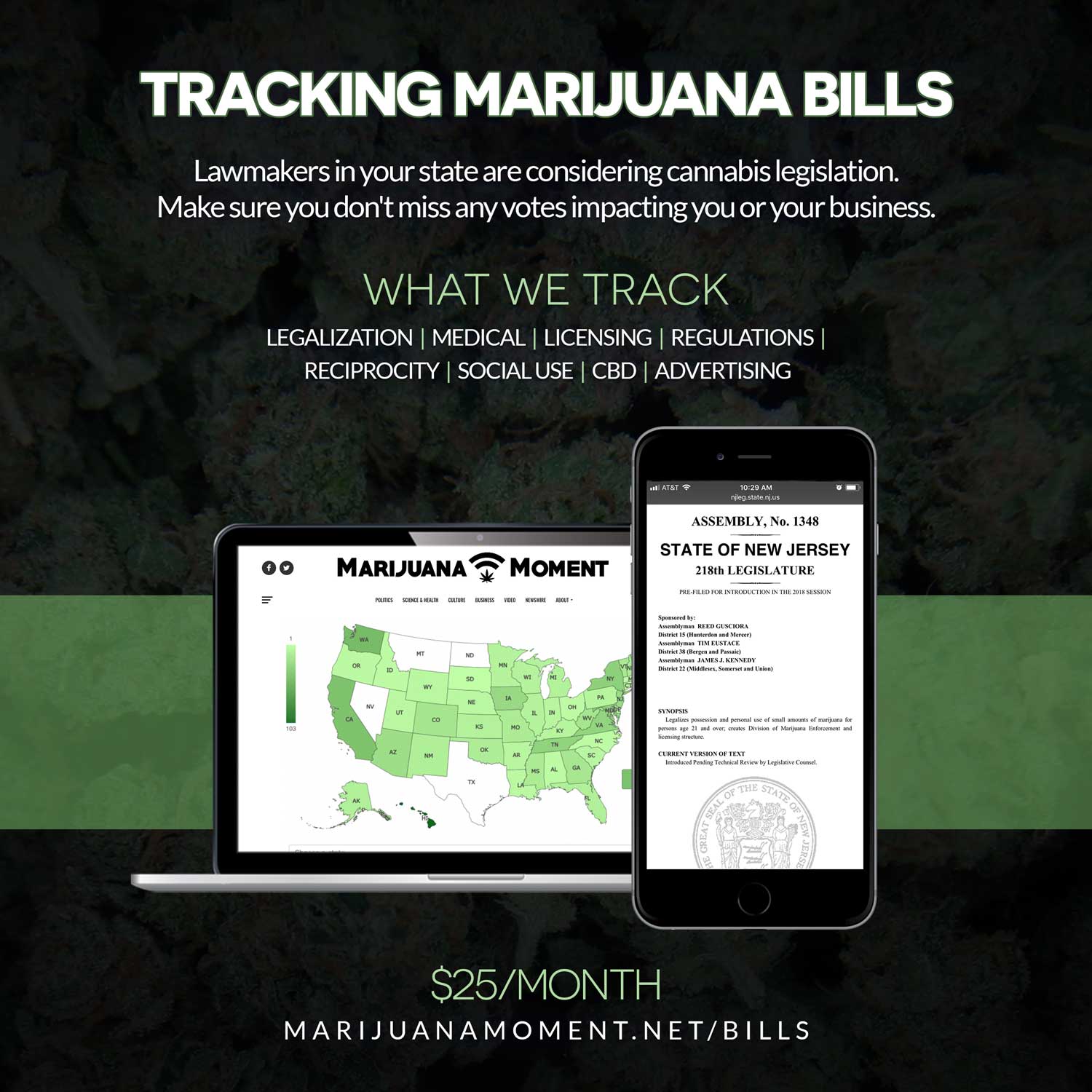 Learn more about our marijuana bill tracker and become a supporter on Patreon to get access.
—
It would additionally mandate that the Drug Enforcement Administration (DEA) license more growers and make it so there would be no limit on the number of additional entities that can be registered to cultivate marijuana for research purposes. It would also require the U.S. Department of Health and Human Services (HHS) to submit a report to Congress within five years after enactment to overview the results of federal cannabis studies and recommend whether they warrant marijuana's rescheduling under federal law.
"The cannabis laws in this country are broken, including our laws that govern cannabis research," Blumenauer said in remarks in the Congressional Record. "Because cannabis is a Schedule I substance, researchers must jump through hoops and comply with onerous requirements just to do basic research on the medical potential of the plant."
The new legislation will "both streamline the often-duplicative licensure process for researchers seeking to conduct cannabis research and facilitate access to an increased supply of higher quality medical grade cannabis for research purposes," he said, adding that expanded studies will help make sure "Americans have adequate access to potentially transformative medicines and treatments."
For half a century, researchers have only been able to study marijuana grown at a single federally approved facility at the University of Mississippi, but they have complained that it is difficult to obtain the product and that it is of low quality. Indeed, one study showed that the government cannabis is more similar to hemp than to the marijuana that consumers actually use in the real world.
There's been bipartisan agreement that DEA has inhibited cannabis research by being slow to follow through on approving additional marijuana manufacturers beyond the Mississippi operation, despite earlier pledges to do so.
In May, the agency finally said it was ready to begin licensing new cannabis cultivators. Last week, DEA proposed a large increase in the amount of marijuana—and psychedelics such as psilocybin, LSD, MDMA and mescaline—that it wants produced in the U.S. for research purposes next year.
Under the new House bill, the agency would be forced to start approving additional cultivation applications for study purposes within one year of the legislation's enactment.
HHS and the attorney general would be required under the bill to create a process for marijuana manufacturers and distributors to supply researchers with cannabis from dispensaries. They would have one year after enactment to develop that procedure, and would have to start meeting to work on it within 60 days of the bill's passage.
In general, the legislation would also establish a simplified registration process for researchers interested in studying cannabis, in part by reducing approval wait times, minimizing costly security requirements and eliminating additional layers of protocol review.
Read the full text of the new marijuana research bill below: