Military Veterans Group Asks Federal Court To Hear Marijuana Case Challenging DEA Classification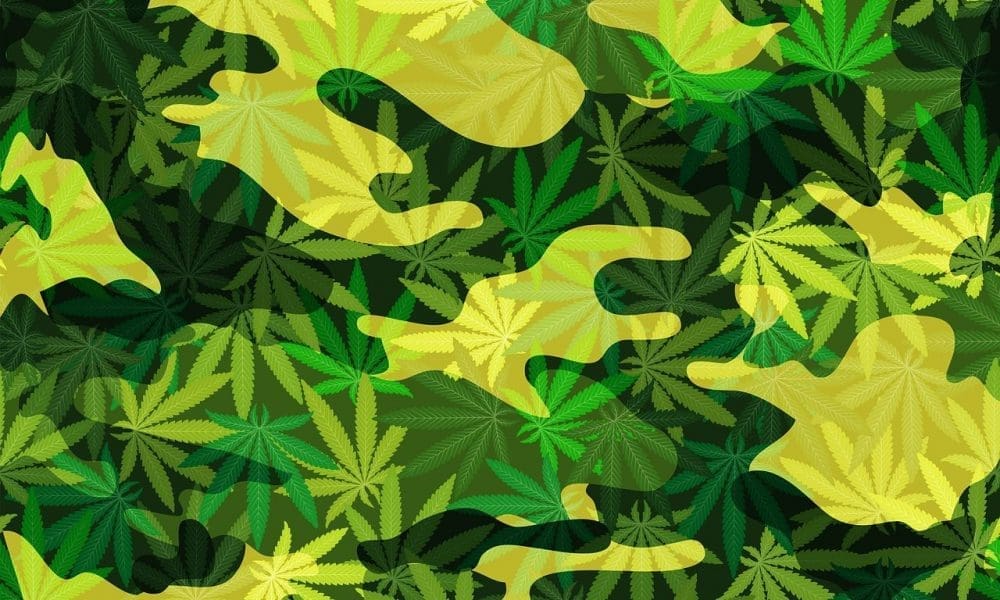 A major military veterans group is urging a federal court to take up a case challenging the Drug Enforcement Administration's (DEA) restrictive classification of marijuana.
The Iraq and Afghanistan Veterans of America (IAVA), an advocate for expanding cannabis research, said in an amicus brief filed with the U.S. Court of Appeals for the Ninth Circuit last week that the current scheduling status of marijuana under federal law is inhibiting studies that could demonstrate the plant's therapeutic potential in the treatment of post-traumatic stress disorder (PTSD).
This comes one week after a coalition of scientists and veterans—including Sue Sisley of the Scottsdale Research Institute and the Battlefield Foundation—submitted a plaintiffs' brief to the court, outlining the history of cannabis criminalization and arguing that DEA's justification for keeping marijuana in Schedule I is unconstitutional. They want the court to force DEA to reconsider its decision to reject a 2020 petition calling for rescheduling.
"Medical marijuana holds promise for treatment-resistant post-traumatic stress disorder (PTSD), but randomized controlled studies with real-world medical marijuana are necessary to determine the efficacy and safety of medical marijuana as a PTSD treatment," the veterans group said in their new filing. "A significant percentage of combat veterans develop PTSD, and suicide is more frequent among veterans suffering PTSD. Consequently, the prevention or delay of clinical research into medical marijuana as a safe and effective treatment has a direct impact on IAVA's constituency."
1/5: In our most recent annual survey, 83% of #IAVA members surveyed support the use of medical cannabis. Policies are outdated, research is lacking, and stigma persists. #CannabisForVets #PTSD pic.twitter.com/SUx9p7oMU4

— IAVA (@iava) October 8, 2020
IAVA said that the Schedule I status of cannabis "prevents the [U.S. Department of Veterans Affairs] and private practitioners from studying the efficacy, benefits and risks of medical marijuana and thus harms veterans' health and welfare." Further, it "keeps life-saving treatment away from veterans suffering with PTSD who reside in states where medical marijuana is not available or where medical marijuana is available, but cannot be afforded."
3/5: Veterans suffering from PTSD, their loved ones, and America as a whole can only benefit from knowing more about the safety and efficacy of medical marijuana as a treatment for #PTSD. #CannabisForVets #IAVA pic.twitter.com/0RgmMe05qm

— IAVA (@iava) October 8, 2020
Travis Horr, director of government affairs for IAVA, told Marijuana Moment that the group's members "have made it clear that they support research done on the use of cannabis as a treatment option."
"It is for these reasons that IAVA believes it is crucial to remove cannabis as a schedule I drug, to allow this research to be done and potentially provide much-needed relief for veterans," he said.
In its filing with the federal court, group cited a survey it conducted that shows 20 percent of veteran respondents reported using cannabis or cannabinoids for therapeutic purposes, and they reason that's partly because nearly half of veterans say that federally approved medications available to them are ineffective.
"Veterans suffering from PTSD, their loved ones, and America as a whole can only benefit from knowing more about the safety and efficacy of medical marijuana as a treatment for PTSD. If the treatment is safe and effective, more veterans will find relief from a debilitating disorder. If the treatment is not safe or effective, then veterans will stop self-medicating with and doctors will stop prescribing medical marijuana for PTSD, and scientists can turn their focus to other potential treatments or cures."
IAVA also referenced a report released earlier this year by a federal commission that was responsible for issuing recommendations to improve mental health treatment for veterans. That report similarly observed that cannabis, as well as certain psychedelics, could hold significant therapeutic potential—but the plant's legal status "precludes VA from conducting research on their efficacy."
"The United States of America is morally compelled to address injuries—both physical and psychological—veterans suffer as a result of their military service," the IAVA brief states. "There is overwhelming evidence that PTSD is a severe injury suffered by a significant percentage of veterans and that veterans with PTSD are more likely to take their own lives than veterans with no such psychological injury."
"Our country should be doing everything it can as quickly as it can to find treatments for PTSD and help prevent veteran suicide, including properly interpreting the Controlled Substance Act so as to not impose unwarranted barriers to research," it continues. "Both the executive and legislative branches of government have made the prevention of veteran suicide and related medical research national priorities, and yet the DEA continues to insist on a Catch 22 that effectively prevents approved clinical research study of medical marijuana as a PTSD treatment."
The group also said DEA restrictions on cannabis means that researchers have been unable to access marijuana that reflects what's available in state commercial markets. That's also an issue that would be addressed legislatively under a bill that cleared a House committee last month.
5/5: We need YOUR help in getting this critical legislation passed into law. Stand with IAVA and tell Congress to cosponsor the VA Medicinal Cannabis Research Act (S. 179 / H.R. 712): https://t.co/fpsSsXtvcu #CannabisForVets #PTSD #IAVA pic.twitter.com/fHJGuTLux7

— IAVA (@iava) October 8, 2020
"Without such clinical studies, veterans who live in states where medical marijuana is not available as a treatment for PTSD cannot obtain the treatment, and veterans who can obtain the treatment in states where it is legal do so at their own personal expense, without coordination with their VA medical teams, and without any scientific evidence to establish the promise of the efficacy and safety of the treatment," IAVA said.
This isn't the first time that this group of scientists and veterans has taken the feds to court over their marijuana decisions.
The plaintiffs were also successful in forcing DEA to issue an update on the status of applications to become federally authorized cannabis manufacturers for research purposes and then got the Justice Department to hand over a "secret" memo that DEA allegedly used to justify a delay in deciding on those proposals.
Meanwhile, DEA could also become involved in a separate U.S. Supreme Court case challenging its marijuana scheduling actions.
In a petition filed in July and formally docketed for a private conference at the high court on Friday, a group of patients and advocates asked the justices to take up their case challenging the constitutionality of federal cannabis prohibition. This comes after a series of rulings in lower courts since the original lawsuit was filed in 2017.
Seven members of Congress and a slew of marijuana reform groups submitted legal documents last month urging the court to take up the case.
Separately, a federal court recently ruled that California regulators must comply with a DEA subpoena demanding information about marijuana businesses that they are investigating.
Read IAVA's amicus brief on the marijuana scheduling case below: 
IAVA Cannabis Amicus Brief by Marijuana Moment
Congresswoman Helps Constituents Learn How To Buy Legal Marijuana One Day Before Maine's Sales Begin
Mexican Lawmakers Circulate Amended Marijuana Legalization Bill That's Set For A Vote On Monday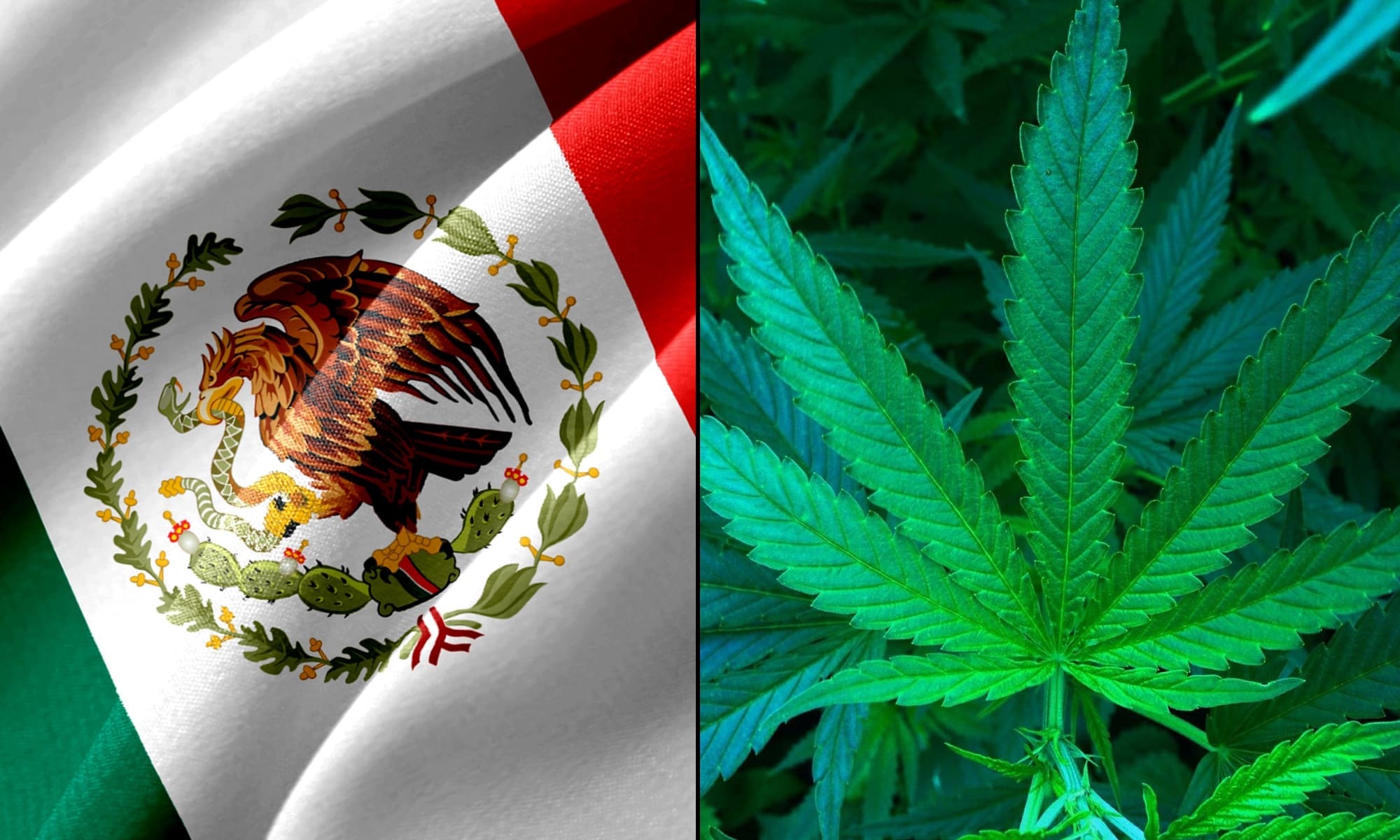 Lawmakers in Mexico's Chamber of Deputies are finally set to take up a bill to legalize marijuana nationally in the coming days, but the proposal has recently been subject to several significant revisions since being approved by the Senate last year.
First, a joint hearing of the chamber's Health and Justice committees will take place on Monday, and a vote in the full chamber is expected the following day or on Wednesday. Advocates have been eagerly awaiting the introduction of new language, hopeful that it would address certain concerns with the Senate proposal, and now they're getting details about what is being changed by the joint panels.
Generally speaking, most of the main provisions of the legislation remain intact. Adults 18 and older would still be allowed to purchase and possess up to 28 grams of marijuana and cultivate up to six plants for personal use, for example. But lawmakers revised the regulatory structure, rules for the commercial market and licensing policies, among other aspects.
Among the most significant amendments is that the revised bill would not establish a new independent regulatory body to oversee the licensing and implementation of the program as was approved by the Senate. Instead, it would give that authority to an existing agency, the National Commission Against Addictions.
Another change would be the creation of a license category for vertically integrated marijuana businesses that could control all areas of production and sales. However, there is language included in the measure to "prevent undue concentration that affects the market."
While the bill would give priority for those licenses to marginalized communities, advocates are worried that there might not be strict criteria to actually ensure that ends up being the case. They had wanted to specific percentage of licenses to be set aside for those communities, but that's not in the new bill.
For the purposes of public consumption, cannabis would be treated the same as tobacco under the amended legislation, but it could not be sold online or through the mail.
According to Heraldo de Mexico, the amended legislation includes "substantive modifications" to 15 provisions, deletes seven components and adds five new ones.
The text of the revised measure also seeks to reframe the reform as being about protecting public health rather than economic growth.
"Given that the proposed legislation would open the legal market for cannabis, a substance considered to be a narcotic in the international treaties signed by our country, it is essential that the law issued for this purpose has a clear and defined public health approach," it says. "For this reason, it is essential to modify the approach that predominates in the bill, which considers the cultivation of cannabis as a means for economic growth and community development; which, if maintained like this, would encourage production and commercialism, neglecting public health, contrary to the guiding model that these committees intend to build."
Already, there's been criticism of the revised bill.
The advocacy group Mexico Unido said that the revised proposal still "criminalizes users, puts criminal and administrative sanctions on them and invades their privacy."
El actual dictamen criminaliza a las personas usuarias, les pone sanciones penales y administrativas e invade su privacidad. Esto quiere decir que, aunque la #cannabis Aunque esté regulada, la policía podrá realizar detenciones a personas usuarias 👉🏽 https://t.co/BROQgkWd73

— México Unido (@MUCD) March 5, 2021
"The current ruling removed the locks on vertical market integration and the entry of the junk food and beverage industry," it said. "And it did not eliminate excessive requirements such as seed control, traceability and testing, which exclude small participants."
El dictamen actual eliminó los candados a la integración vertical del mercado y la entrada de la industria de comida y bebidas chatarra. Y no eliminó requisitos excesivos como el control de las semillas, la trazabilidad y el testeo, que excluyen a los pequeños participantes. pic.twitter.com/Ert8f4XvSM

— México Unido (@MUCD) March 5, 2021
Activists are happy, however, that a proposed permitting requirement for people to grow their own cannabis that was included in an earlier draft in circulation is no longer in the new version. They also appreciate that proposed fines for possessing too much marijuana have been reduced.
"The Federal Law for the Regulation of Cannabis is intended, through a public health approach, to link the right to consume cannabis with the right to production for self-consumption, either personally in homes, or as participants in legally constituted civil associations," the bill states. "Through the proposed system, the production of cannabis and its derivatives would be aimed at self-consumption, either at home or in cannabis associations."
There would be six licensing categories under the proposal: production, distribution, sales, marketing and research—in addition to one that would provide for vertical integration.
Another change in the latest version concerns edibles, which would not be allowed to be marketed on a temporary basis until additional research is conducted into the products, 24 Horas reported.
Martha Tagle Martínez, a member of the chamber's Health Committee, said earlier this week that the original Senate reform legislation did not fulfill the requirements of the Supreme Court, which deemed the prohibition on personal possession and cultivation of marijuana unconstitutional in a 2018 ruling. Lawmakers have since been tasked with ending criminalization, but they've repeatedly pushed back deadlines to enact the policy change.
Now the legislature has until the end of April to legalize cannabis nationwide, and it seems next week's action will set the stage for Congress to make good on its obligation.
In the meantime, the Health Committee already held a preliminary discussion on the issue last month.
Members of the panel said they wanted to hold four sessions to debate the legislation, but its president, Carmen Medel Palma, has yet to convene them and wants to speed up the process, La Jornada reported.
The Justice Committee also met to discuss the matter on Sunday, according to the group Cáñamo México. The two panels were initially expected to send a revised legalization proposal to the floor last month, but that didn't happen. However, they met jointly on Thursday to discuss the latest version in advance of the expected formal approval on Monday.
¡La regulación de la cannabis! 🪴
El día de hoy tuve video conferencia de comisiones unidas para su regulación.
Un enorme reto a nivel salud y justicia. pic.twitter.com/lBzd1CzGbl

— Ana Paty Peralta (@anapatyp) March 4, 2021
Martínez of the Health Committee has signaled that she doesn't feel lawmakers have been provided sufficient time to analyze the revised bill ahead of the planned floor vote in the coming days.
President Andres Manuel Lopez Obrador, for his part, said in December that an earlier anticipated vote on legalization legislation was delayed due to minor "mistakes" in the proposal.
He said "there was no time to conduct a review" in the legislature before the prior December 15 Supreme Court deadline, but he noted that issues that need to be resolved are "matters of form" and "not of substance."
The Senate passed the legalization bill in November and transmitted it to the Chamber of Deputies. Several committees took up the bill, with the Human Rights and Budget and Public Account Committees representing one panel that considered and advanced it just before the the court granted lawmakers' latest deadline extension request.
While advocates are pushing for lawmakers to formally end prohibition, they hoped the delay would give them more time to try to convince the legislature to address their concerns about certain provisions of the current bill, namely the limited nature of its social equity components and strict penalties for violating rules.
The legalization bill cleared a joint group of Senate committees prior to the full floor vote in that chamber, with some amendments being made after members informally considered and debated the proposal during a virtual hearing.
Members of the Senate's Justice, Health, and Legislative Studies Committees had approved a prior version of legal cannabis legislation last March, but the coronavirus pandemic delayed consideration of the issue.
The legislation as ultimately approved by the Senate made some attempts to mitigate the influence of large marijuana corporations. For example, it stated that for the first five years after implementation, at least 40 percent of cannabis business licenses must be granted to those from indigenous, low-income or historically marginalized communities.
Households where more than one adult lives would be limited to cultivating a maximum of eight plants. The legislation also says people "should not" consume cannabis in homes where there are underaged individuals. Possession of more than 28 grams but fewer than 200 grams would be considered an infraction punishable by a fine but no jail time.
Sen. Julio Ramón Menchaca Salazar of the MORENA party said in April that legalizing cannabis could fill treasury coffers at a time when the economy is recovering from the pandemic.
As lawmakers work to advance the reform legislation, there's been a more lighthearted push to focus attention on the issue by certain members and activists. That push has mostly involved planting and gifting marijuana.
In September, a top administration official was gifted a cannabis plant by senator on the Senate floor, and she said she'd be making it a part of her personal garden.
A different lawmaker gave the same official, Interior Ministry Secretary Olga Sánchez Cordero, a marijuana joint on the floor of the Chamber of Deputies in 2019.
Cannabis made another appearance in the legislature in August, when Sen. Jesusa Rodríguez of the MORENA party decorated her desk with a marijuana plant.
Drug policy reform advocates have also been cultivating hundreds of marijuana plants in front of the Senate, putting pressure on legislators to make good on their pledge to advance legalization.
Read the text of the revised Mexico legalization bill below: 
Mexican Chamber of Deputies… by Marijuana Moment
West Virginia Governor Would Support Taxing The 'Absolute Crap' Out Of Marijuana To Replace Income Tax
West Virginia Governor Would Support Taxing The 'Absolute Crap' Out Of Marijuana To Replace Income Tax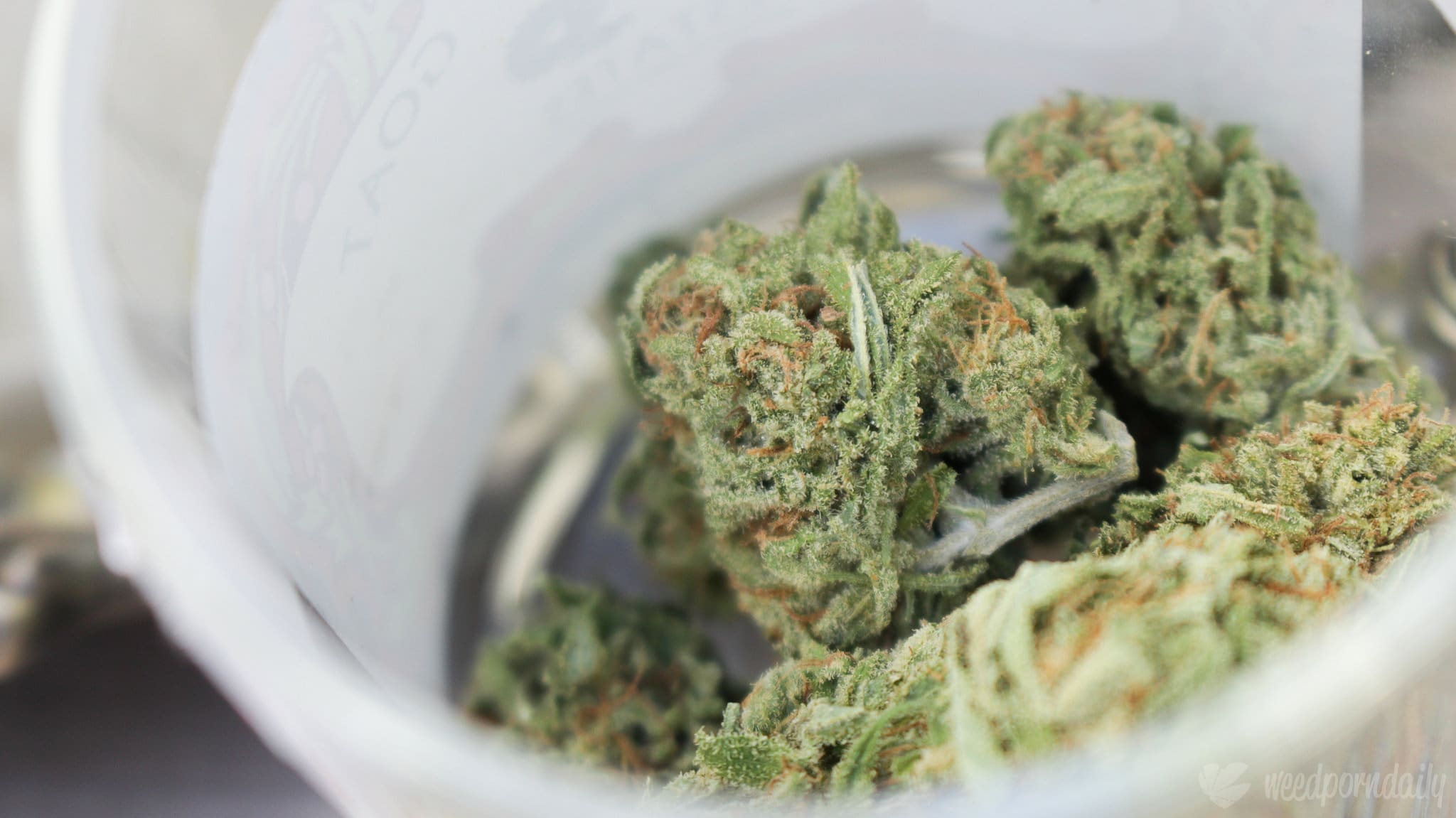 The governor of West Virginia isn't personally a fan of marijuana legalization, but for the second time in a week, he said that he'd support the reform if the legislature sent a bill to his desk.
In response to a question about the prospect of taxing "the absolute crap" out of cannabis, Gov. Jim Justice (R) said during a virtual town hall event on Friday that he's "not a proponent of recreational marijuana." However, he noted, "it seems like the entire nation is going to end up moving that way."
"If in fact the entire nation is going to move that way, if our legislature from the standpoint of the Republicans in the House were to bring me that, and it would be tied to using those extra dollars [to] get rid of additional personal income tax, I would support it," he said.
Watch Justice talk about marijuana reform policy in the video below: 
"I'm not in favor, but I would support it if people got on board and brought that to me," the governor said.
The voter who posed the question was primarily concerned that no new taxes be placed on nicotine vaping products, and wanted to suggest legalizing cannabis as an alternative means to raise revenue.
"Please don't do a 70 dollar tax on my vapes, man," he told the governor.
Friday's event was focused on the state's move to eliminate the personal income tax, but this isn't the first time that Justice discussed how regulating cannabis sales could factor into that effort.
On Tuesday, he similarly said that he'd be inclined to sign legalization legislation if lawmakers sent it to him, in part because he's heard from he's from members of the medical community who feel that regulating cannabis sales could actually reduce "drug-type problems" like the opioid overdose epidemic, which has hit his state especially hard.
"I'll just tell it like it is, I'm not educated enough to make a really good assessment as of yet," he said. "But I can tell you just this: I do believe that that is coming, and the wave is coming across all of our states, and as that wave comes, if our House Republicans and Democrats and Senate Republicans and Democrats would get behind that effort from a standpoint of legalization of recreational marijuana and they would be supportive of that, I would too."
These comments come after House Majority Whip Paul Espinosa (R) circulated an internal poll among Republican lawmakers, inquiring about what kind of policies—including marijuana legalization—they'd be willing to support to make up revenue for the state as part of the plan to gut the income tax.
When asked about legalization as a means to raise tax revenue that could theoretically be used to get ride of the income tax, the governor said this week that he's principally opposed to broad reform but "I'm weakening on that position" because while his instinct is to reject regulating marijuana amid the state's drug crisis, the medical community has shifted his perspective.
Experts "tell me that really and truly the legalizing of marijuana in certain areas or certain states that have that, from a recreational standpoint, have lowered their drug-type problems," he said.
"If we could bucket the proceeds [from cannabis tax revenue] and use them in a way, just like this personal income tax reduction…in a really beneficial way for all our people," he would be supportive of that.
West Virginia approved medical cannabis legalization in 2017, which Justice signed into law, and patients were just recently approved to start registering for the program. That said, the state must still partner with a testing laboratory before marijuana products are made available.
Two Democratic candidates who lost their bids for West Virginia House seats last year had pledged to introduce legislation to legalize marijuana in the state if they were elected.
Local Activists In Washington State Push For Psilocybin Decriminalization
Photo courtesy of WeedPornDaily.
Local Activists In Washington State Push For Psilocybin Decriminalization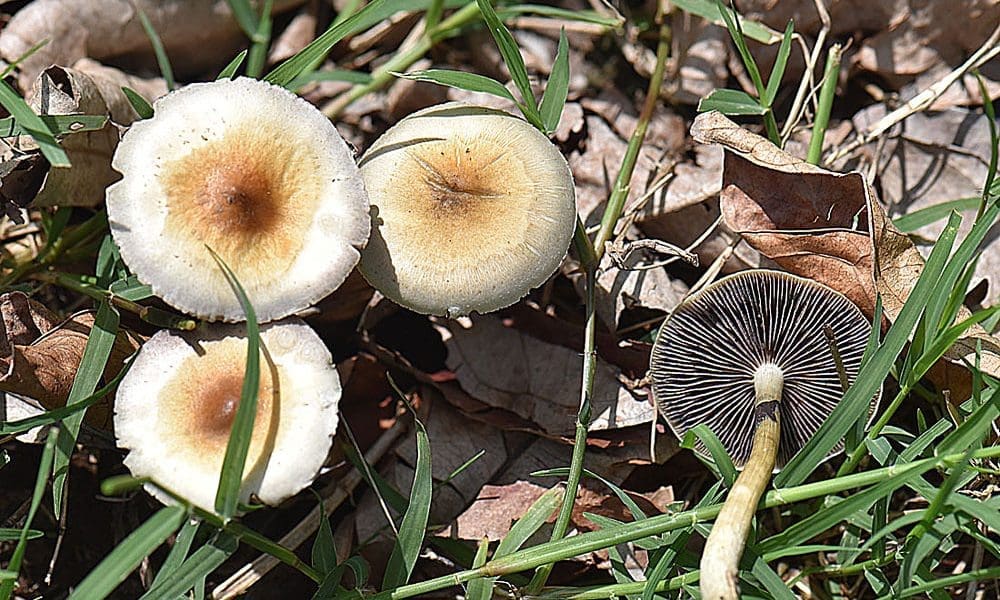 Voters in Spokane, Washington could make the city one of the latest to decriminalize psilocybin mushrooms under a proposed ordinance that was recently filed by local activists.
The initiative, which was introduced by the group Decriminalize Spokane, would make enforcement of laws prohibiting the personal possession, cultivation and limited distribution of psilocybin for adults 21 and over among the city's lowest priorities and would further ban officials from using "any city funds or resources to assist in the enforcement of laws imposing criminal penalties for the use, possession, transportation, cultivation, or distribution of psilocybin mushrooms."
The measure, which activists intend to qualify for the city's ballot, includes stipulations prohibiting the use or display of the psychedelic fungi in public spaces.
The "whereas" section of the measure points to scientific research on the therapeutic potential of psilocybin and the relatively low health risks it poses.
"Psilocybin can alleviate end-of-life anxiety for hospice and terminal cancer patients, can reduce prison recidivism, and can effectively treat depression, cluster headaches, addiction and trauma," it says.
The proposed ordinance was submitted to the City Council last month, and lawmakers had the option of endorsing and enacting it into law themselves, rejecting it and proposing an alternative or approving the petition and placing it before voters. But while the proposal was on the agenda for Monday, local legislators chose not to act, which means it will be vetted by city officials to ensure its language is lawful and then cleared for signature gathering by activists.
If they are successful in collecting enough valid petitions from registered voters, the ordinance could go before voters as early as November of this year. As currently drafted, here's the language of the ballot question that voters would see:
"Shall the Spokane Municipal Code be amended to make adult possession and transfer of limited quantities of psilocybin mushrooms the lowest possible law enforcement priority?"
According to The Spokane Spokesman-Review, activists will need 3,477 signatures to put the reform on the ballot.
Mason Lord, the chief petitioner, told the local newspaper that the proposal "is mostly about safety, and this is acknowledging certain legal substances that are accessible—like alcohol, for one—are far more dangerous." He added that it's about "the criminalization of a substance that has so much research showing that it's so much safer than legal substance adults (can access)."
This is the latest iteration of a the decriminalization movement that's evolved since Denver became the first city in the U.S. to decriminalize psilocybin mushrooms in 2019 via a citizen initiative.
Six other cities—Oakland, Santa Cruz, Ann Arbor, Washington, D.C., Somerville and Cambridge—have decriminalized possession of a broader collection plant-and fungi-based psychedelics since Denver's move.
In Oregon, voters approved historic initiatives to legalize psilocybin for therapeutic purposes and decriminalize drugs more broadly in November.
Legislators in California, Connecticut, Florida, Hawaii, Kansas, Missouri, Washington State and Virginia are also considering psychedelics and drug policy reform bills for the 2021 session.
A Republican lawmaker in Iowa introduced a bill to remove psilocybin from the list of controlled substances, which received a subcommittee hearing this week but did not advance. He also filed another piece of legislation to let seriously ill patients use psychedelic mushrooms, LSD, DMT and other drugs.
Read the text of the Spokane psilocybin decriminalization ordinance below: 
Spokane Psilocybin Decrimin… by Marijuana Moment
Hawaii Governor Has 'Concerns' About Legalization Bill Advancing In Legislature
Photo courtesy of Dick Culbert.