Off-The-Job Marijuana Use Shouldn't Make People Ineligible For Unemployment, Michigan AG Says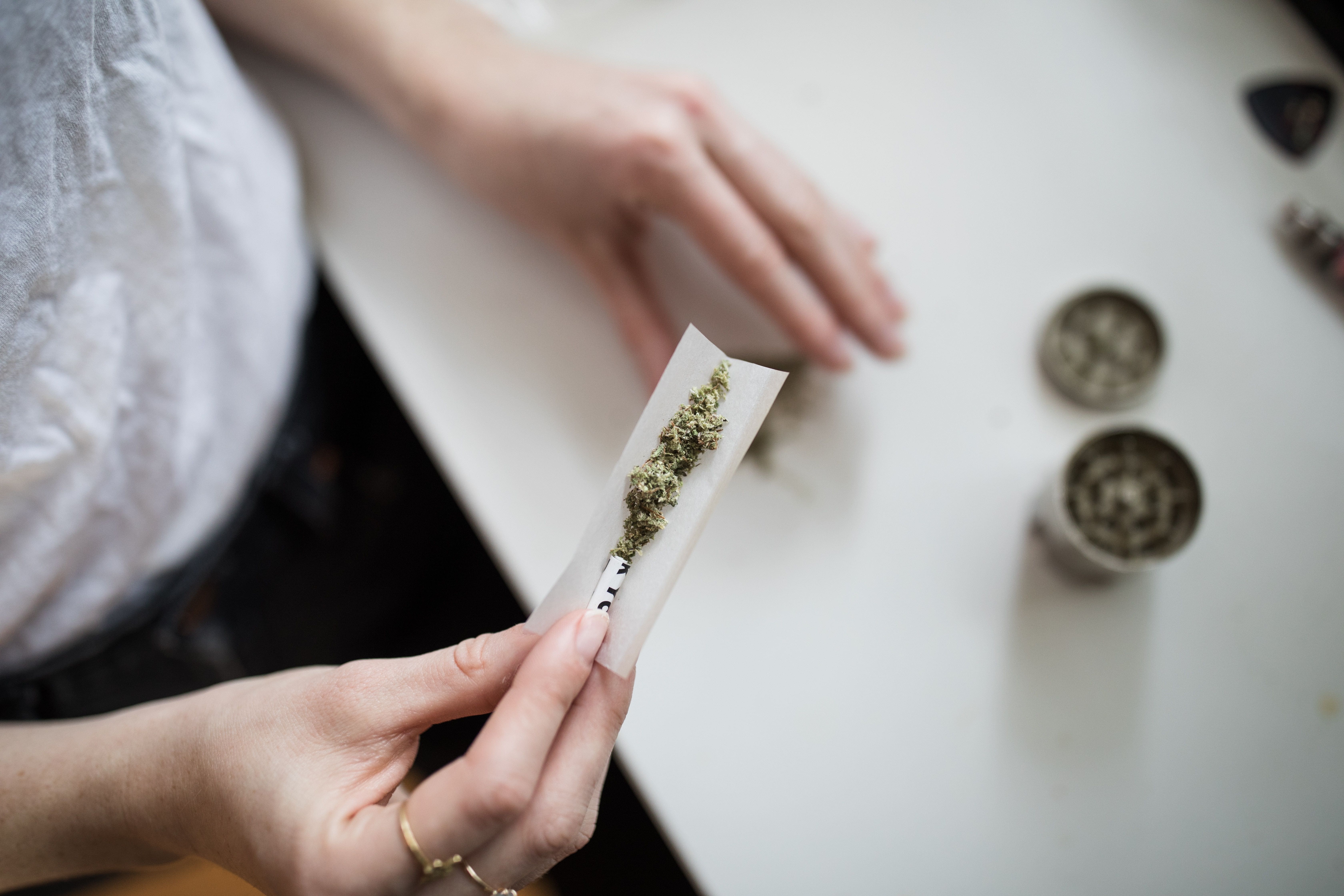 In a new legal brief filed before Michigan's Unemployment Insurance Appeals Commission, state Attorney General Dana Nessel (D) argues that residents fired from the jobs for cannabis use outside the workplace are still eligible by law for unemployment benefits.
Nessel and Solicitor General Fadwa A. Hammoud filed the brief with the commission on Monday over three cases in which former employers are facing the possible loss of unemployment benefits after being fired solely for cannabis use during their personal time. "Marijuana was not used on the job or on the employers' premises, nor did it impair the employee during work hours," the attorney general's office said in a statement.
"The people spoke loud and clear when they voted in 2018 to legalize marijuana once and for all," the Nessel said. "Nobody over 21 can be penalized or denied any right or privilege solely for legally using marijuana, and employers cannot control their employees' private lives by calling the legal use of marijuana outside of work hours 'misconduct.'"
"The people spoke loud and clear when they voted in 2018 to legalize marijuana once and for all." @MIAttyGen @dananessel ⬇️https://t.co/Pj9gEFB8nl pic.twitter.com/MozoN5zPnf

— Michigan Attorney General Dana Nessel (@MIAttyGen) August 9, 2021
Two of the three cases stem from employer appeals of rulings that found workers were not disqualified for benefits because of their off-hours cannabis use. The third is a worker's appeal of a ruling that they were ineligible for benefits under a provision involving illegal substances.
"Employers cannot use a code of acceptable conduct to avoid paying unemployment benefits to workers who, on their own time, engage in legal behavior the employer simply does not like," says the state officials' brief.
It adds that employers "still generally retain their ability to hire and fire at will, but Michigan employees need not question whether their legal, off-duty conduct will leave them without unemployment benefits should an employer exercise that ability."
Michiganders are ineligible for unemployment benefits under state law if they lose their job over a positive drug test. The attorney general's office doesn't dispute that point in its brief but instead argues that cannabis testing doesn't actually qualify as a "drug test," because the law defines that term as a test designed to determine the "illegal use" of a drug—and voters decided that cannabis use is not illegal.
Because off-hours private cannabis use is neither misconduct connected with an employee's work nor a drug test under the strict meaning of the law, the brief says, employees fired over that conduct shouldn't be disqualified from unemployment.
Nessel and Hammoud are asking the commission not only to side with the three individual claimants but also to declare that "no claimant over the age of 21 can be disqualified for benefits solely for the legal use of marijuana."
In terms of drug policy, Nessel has backed up voters' decision in 2018 to legalize cannabis and occasionally waded into other debates over controlled substances. Late last year, she strongly recommended that Gov. Gretchen Whitmer (D) use her power to commute the sentence of a man facing 42 to 60 years in prison over selling three pounds of marijuana and firearms charges after the person contracted COVID-19.
Whitmer in December granted clemency to four incarcerated people, including that individual, saying she was "confident that Michigan can continue to be a national leader in smart justice." Months earlier she had signed legislation providing opportunities for those with low-level cannabis convictions to have their records expunged.
This past May, Nessel's office joined a group of seven other states and the District of Columbia in support of a lawsuit against the federal Drug Enforcement Administration (DEA) that seeks to allow end-of-life cancer patients to legally access psilocybin, a compound found in psychedelic mushrooms, under state and federal right-to-try laws. "Here, dying patients seek access to promising new treatments still in the investigative process—access expressly permitted under both state and federal law—to help them live in peace," the attorneys general said in the brief.
Marijuana Sales Increased In Multiple States During COVID, Study Finds