Las Vegas Police Department's Marijuana Ban Is 'Untenable,' Nevada Judge Rules In Case Brought By Officer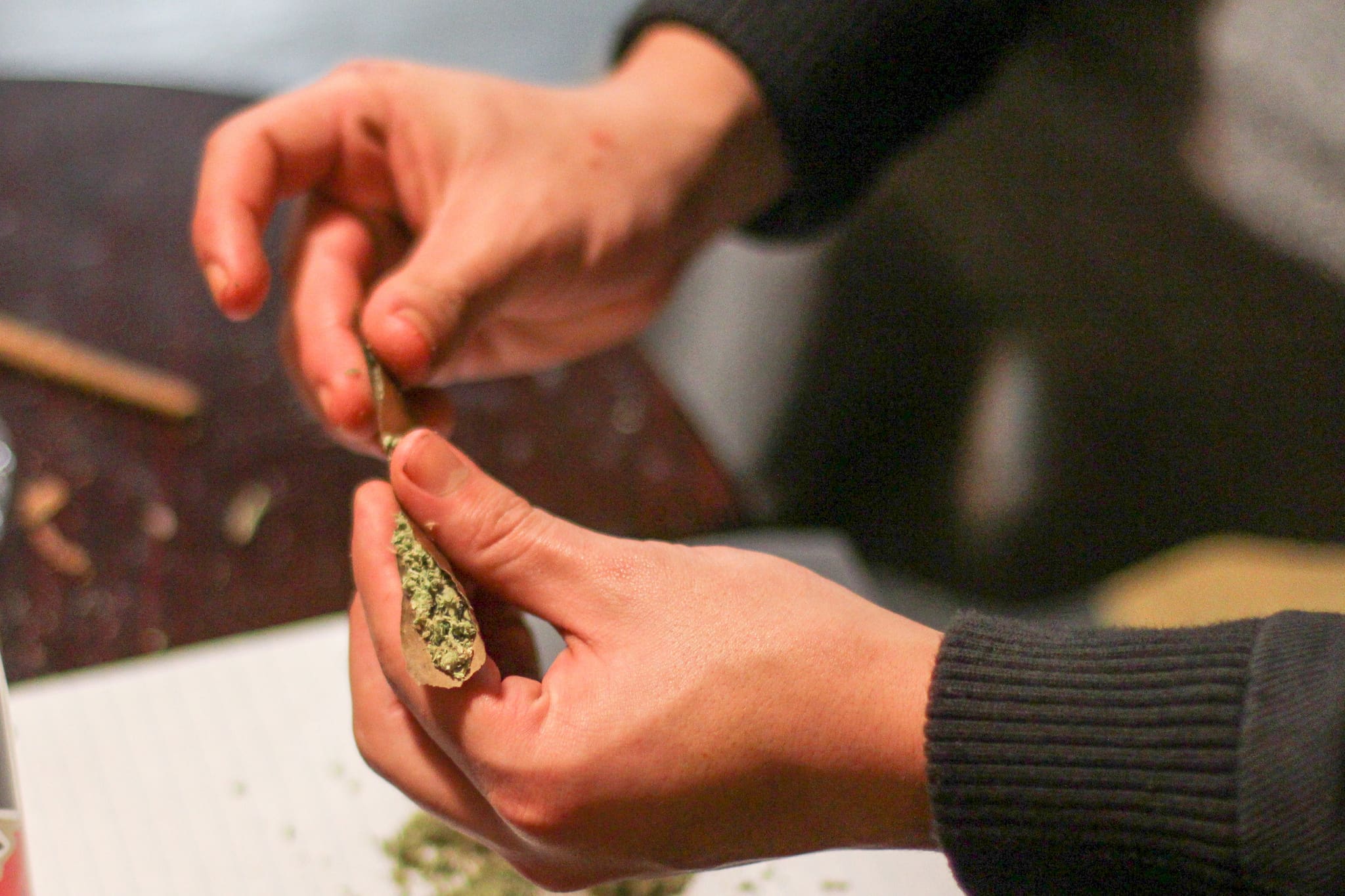 A former Las Vegas police officer who sued after facing termination for testing positive for marijuana scored a significant procedural victory this week, with a district judge denying the department's request for summary judgement and agreeing that state statute protects employees' lawful use of cannabis outside of work.
About two years after the lawsuit was filed, Judge Kathleen Delaney ruled on Tuesday that the former officer, Stuart Bowman, should not have faced the threat of being fired over the THC test.
The judge determined that the Las Vegas Metropolitan Police Department's (LVMPD) "zero tolerance" policy for marijuana is "untenable," according to Bowman's attorney. She said that penalties for testing positive violated a state law prohibiting discrimination against any employee "who engages in the lawful use in this state of any product outside the premise of the employer during the employee's nonworking hours."
Therefore, Delaney ordered LVMPD to grant Bowman backpay, cover legal fees and reinstate him. The officer had chosen to resign in lieu of being fired.
LVMP argued that a separate statute allowed it to punish Bowman because it specifies that public and private employers are able to maintain workplace policies prohibiting the use of drugs, legal or otherwise under state law. They also cited an earlier case in Colorado where an employee was fired for off-site cannabis use and a judge upheld the termination.
Lawyers for Bowman pointed out, however, that the Colorado statute prescribed a more vague definition of what constitutes "lawful" activity, leaving open the option to terminate over marijuana use even though it's legal in the state because it remains federally illegal. The Nevada statute, meanwhile, specifically prohibits discrimination against employs who act in compliance with state law.
To that end, the judge sided with the plaintiff. Her written motion is not yet available and may take about a week to prepare, according to the officer's legal team.
"Officer Bowman is gratified by the court's decision and looks forward to returning to work protecting and serving the Las Vegas community," Adam Levine, who is representing Bowman, told Marijuana Moment.
However, he cautioned that while the department would likely agree to issue the plaintiff backpay, he expects them to appeal reinstatement—which could mean another court battle. For that reason, police who want to consume cannabis shouldn't "light up just yet," Levine said.
Marijuana Moment reached out to LVMPD for comment, but a representative did not respond by the time of publication.
Nevada has especially strong workplace protections with respect to cannabis. At the start of 2020, a new law took effect banning employers from refusing to hire prospective workers, with certain exceptions, based solely on a positive marijuana test.
As more states have moved to legalize cannabis for medical and adult-use, advocates, lawmakers and public officials have been revising marijuana-related employment policies.
For example, Michigan Attorney General Dana Nessel (D) recently filed a legal brief with the state's Unemployment Insurance Appeals Commission that argues people who were fired for off-the-clock cannabis use are still eligible by law for unemployment benefits.
Last month, the mayor of Kansas City, Missouri introduced a proposed ordinance that would make it so applicants for most city government positions would not be drug tested for marijuana as a pre-employment condition.
As of last year, New York City employers are no longer able to require pre-employment drug testing for marijuana as a part of the hiring process—though there are a series of exemptions to the policy. The City Council approved the ban in 2019, and it was enacted without Mayor Bill de Blasio's (D) signature.
At the federal level, the House recently passed a large-scale spending bill with an attached report that directs government agencies to reconsider policies that fire employees for using cannabis in compliance with state law.
Separate standalone legislation has been previously introduced by Rep. Charlie Crist (D-FL) to provide protections for federal workers who consume cannabis in compliance with state law, but it never received a hearing or a vote and has not been refiled so far this Congress.
Read the motions filed by LVMPD and the plaintiff in the marijuana case below: 
Lvmpd Case by Marijuana Moment
Wyoming Officials Clear 2022 Marijuana Ballot Initiatives For Signature Gathering
Photo courtesy of Martin Alonso.