Maryland Congressman Tries To Block D.C.'s Psychedelics Decriminalization Ballot Measure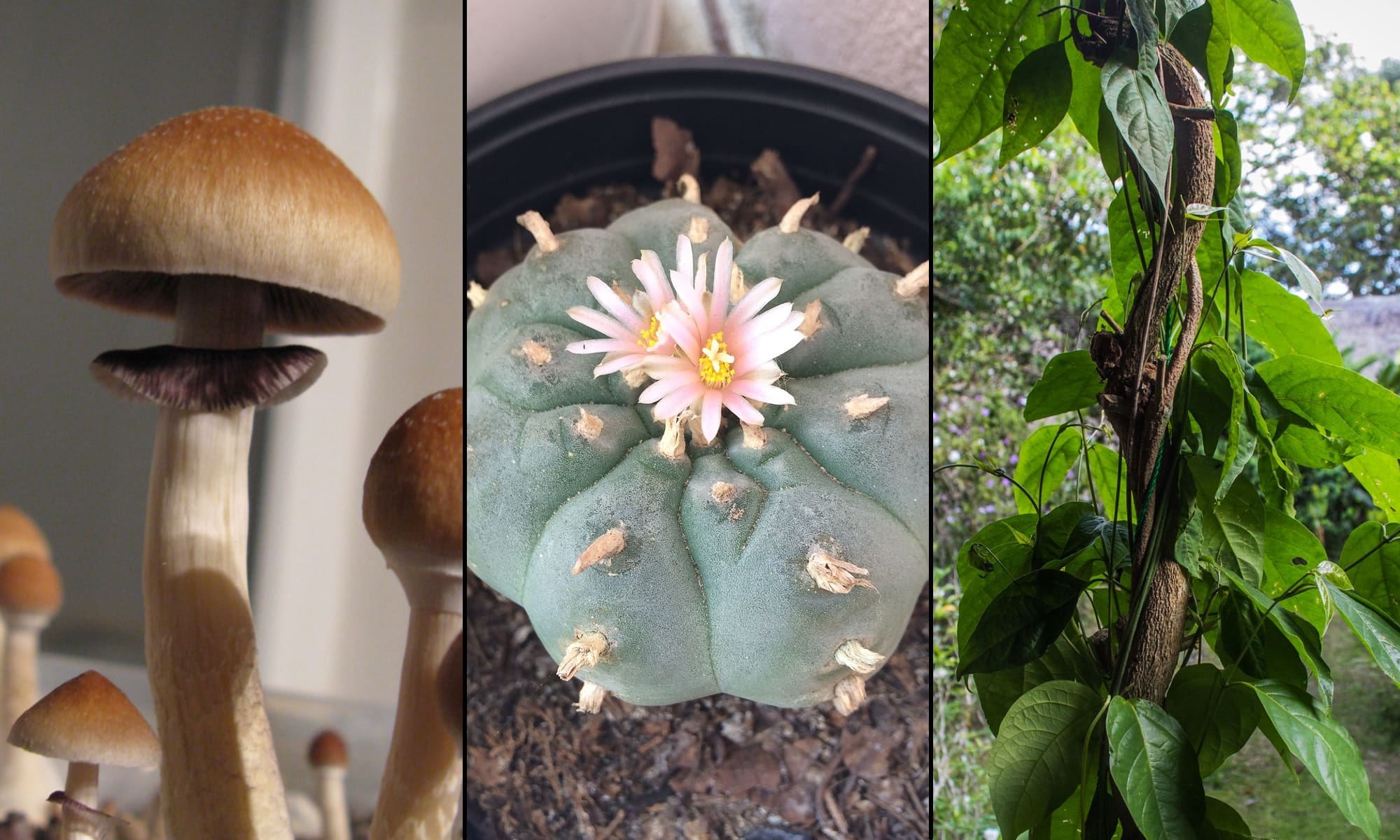 Washington, D.C. activists are hoping local voters will decriminalize psychedelics at the ballot box this November, and public opinion polling suggests there's a good chance they'll do it. But a Republican congressman from Maryland who's long stood in the way of marijuana and drug policy reform efforts in the nation's capital says he will do everything in his power to stop the measure from being enacted.
"This is a bald-faced attempt to just make these very serious, very potent, very dangerous—both short-term and long-term—hallucinogenic drugs broadly available," U.S. Rep. Andy Harris (R-MD) told the New York Post on Wednesday, two days after organizers submitted more than 35,000 signatures in an effort to qualify the decriminalization measure for November's ballot.
Harris told Post reporter Steven Nelson that he will use Congress's control over D.C.'s budget to block the measure through a House Appropriations Committee amendment next week.
Harris famously led congressional efforts to block Washington, D.C.'s local leaders from passing legislation to create a legal system of recreational cannabis sales in the city after voters approved a 2014 ballot measure legalizing low-level possession and home cultivation of marijuana.
The new proposed D.C. ballot measure, Initiative 81, doesn't attempt to legalize the sale of psychedelics. Instead it would make the enforcement of existing laws against psychedelics possession among the lowest priorities for the Metropolitan Police Department. The measure would apply to all plant- and fungi-based entheogenic substances, including psilocybin mushrooms, ayahuasca, ibogaine and DMT.
While Harris's push to prevent D.C. cannabis legalization has run into increasing pushback in the past few years, he seems to be drawing a new line with psychedelics. In his comments this week, he said he believes his colleagues across the aisle will agree that psychedelic substances go too far.
"I think there's probably a lot of Democrats who draw a very distinct line between potent hallucinogens and marijuana. And whereas the majority may support recreational use of marijuana, I doubt the majority supports the broad use of these potent hallucinogens," he told the Post. The newspaper noted that Harris is "an anesthesiologist and top pharmaceutical donor recipient."
Melissa Lavasani, chairwoman of Decriminalize Nature D.C., the group behind Initiative 81, said that Harris's use of the congressional budget process shows how Washington, D.C.'s lack of statehood prevents voters from exercising control over their own government.
"Continued overreaching actions like this by Andy Harris are the reason why D.C. needs statehood now," Lavasani told Marijuana Moment in an email. "Why should a Maryland representative have any say on laws that govern the over 700,000 federal taxpaying citizens in the District?"
A public opinion poll from April commissioned by Decriminalize Nature D.C. found that a majority of voters (51 percent) supported the measure after reading the ballot text. After hearing pro and con arguments about the policy, that number rose to 59 percent. Thirty-two percent of voters were opposed after hearing the arguments.
As for D.C. statehood, the House voted 232–180 last month to support a resolution to make the District the country's 51st state. Though Senate Democrats are largely supportive of the move, Majority Leader Mitch McConnell (R-KY) has said he won't let the issue come to a vote in his chamber.
"After my D.C. statehood bill passed in the House last month and has shown momentum in the Senate, Republicans have become increasingly fearful," Rep. Eleanor Holmes Norton (D-DC) said in a press release. "Representative Andy Harris, who has been a chronic abuser of home rule, is the latest example. Republicans are right to be nervous. We will continue to fight any and all attempts to overturn D.C. laws, regardless of the policy, as D.C. has a right to self-government."
Many in D.C.'s reform community say they feel Harris is using the drug issue in a neighboring jurisdiction as a way to capture attention.
"We have a history, and it's not surprising to me that Andy Harris is butting in on our coattails," Adam Eidinger, a longtime D.C. drug reformer who is also involved in the decriminalization campaign, told Marijuana Moment. "He's just butting in and is just using us a way to get his name in the press."
On the marijuana front, Harris and his allies have been able to block D.C. sales for years, but there are signs that support is flagging. Last year, after House Democrats introduced an annual spending bill without the cannabis provision, Harris didn't even bother trying to reintroduce it as an amendment despite having a seat on the relevant committee. Asked why by reporter Matt Laslo, he replied: "We're not in charge anymore," referring to the GOP.
"We're not in charge anymore," Rep. Andy Harris says of why he didn't try and offer his amendment restricting DC from setting up a regulatory system for marijuana

— Matt Laslo (@MattLaslo) June 13, 2019
Harris's measure was eventually introduced in the Senate version of the Fiscal Year 2020 spending bill, and Congress as a whole ultimately approved it as part of the final spending legislation sent to the president. But this year could be different. The senator who inserted the language in last year's bill, Sen. James Lankford (R-OK), has been replaced as chair of the Senate Appropriations Subcommittee on Financial Services and General Government by Sen. John Kennedy (R-LA), who is generally considered less of a drug war hawk than Lankford, though he is by no means a legalization supporter.
House leaders this week introduced an appropriations bill for the coming fiscal year that again doesn't include Harris's traditional budget rider against D.C. marijuana sales. Advocates are now watching to see whether the Senate version of the bill, which has yet to be introduced, will seek to preserve the language.
In the meantime, Washington, D.C. officials have less than 30 days to verify thousands of signatures submitted by the psychedelics decriminalization campaign.
"D.C.residents are tired of being treated like second class citizens with no representation," Lavasani said Wednesday. "We will vote on this in November."
In the unlikely event that Harris's new psychedelics rider gets attached to federal spending legislation, it could potentially prevent the District from spending its own money to event print ballots with the decriminalization question on it or to count the results of a vote on it, depending on when the restriction is enacted.
House Includes Marijuana Protections For States, Banks And Universities In Funding Bills
This story was updated to include comment from Norton.
Photo elements courtesy of carlosemmaskype and Apollo