Marijuana Poll: Military Veterans Strongly Support Legal Access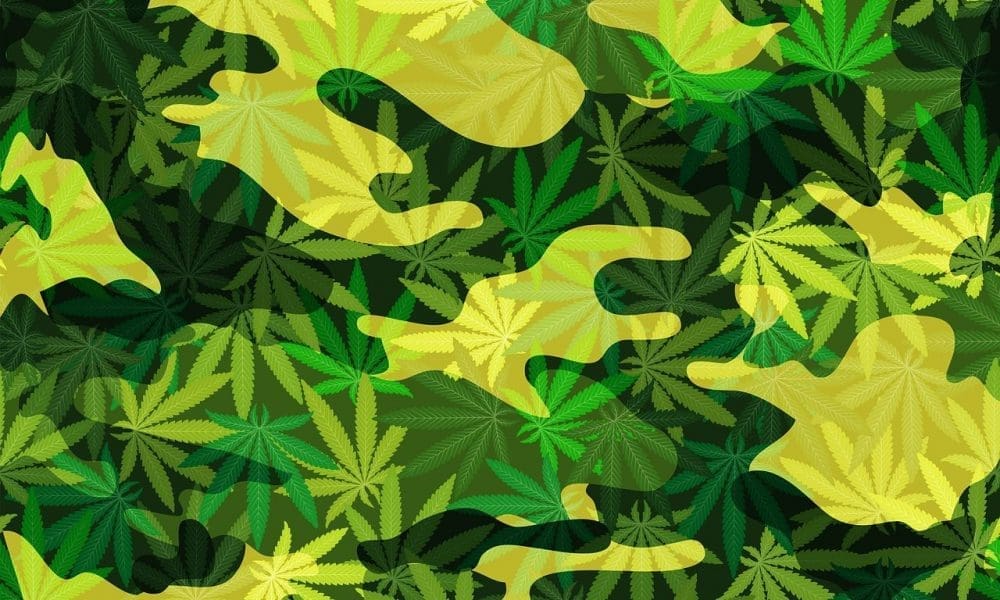 The vast majority of U.S. military veterans want to have the option to use medical marijuana without being treated as a criminal for it, a new poll finds.
Eighty-one percent of veterans said they "want to have cannabis as a federally-legal treatment," according to the national survey released on Thursday.
But under current U.S. Department of Veterans Affairs policy, those who want access to medical cannabis can't get recommendations from their government doctors and must instead seek help from outside physicians.
Nonetheless, the new survey commissioned by the American Legion, which represents more than 2.4 million military veterans, found that one in five veterans already uses medical cannabis to alleviate a medical or physical condition.
"The majority of veterans surveyed that are using cannabis are over the age of 60," the group's polling firm wrote in a memo.
DYK: 92 percent of #veterans households surveyed support #MedicalCannabis research. #Vets4MMJResearch #PTSD #Cannabis #TBI pic.twitter.com/tIKWHSPJTl

— The American Legion (@AmericanLegion) November 2, 2017
The Legion has been pressuring the federal government to evolve on medical cannabis over the course of the past year.
Video of the American Legion's press conference with members of Congress.
Most recently, in August, it adopted a resolution calling on VA to let its doctors write medical marijuana recommendations. "More than half the states in the union have passed medical marijuana laws to date," the group's resolution reads. "The American Legion urge the United States government to permit VA medical providers to be able to discuss with veterans the use of marijuana for medical purposes and recommend it in those states where medical marijuana laws exist."
DYK: 83 percent of #veterans households surveyed support legalizing #MedicalCannabis use. #Vets4MMJResearch #PTSD #Cannabis #TBI pic.twitter.com/GhJxv4MgyC

— The American Legion (@AmericanLegion) November 2, 2017
The Legion and other medical cannabis advocates have also called for rescheduling and pressed VA to stop blocking federally-approved researchers from recruiting veterans for research on medical cannabis.
One such study on marijuana's effects on PTSD has been prevented from reaching veterans at the Phoenix, Arizona VA hospital.
"This study needs 50 more participants and the Phoenix VA is in the best possible position to assist by simply allowing principle investigators to brief [VA] medical staff on the progress of the study, and by allowing clinicians to reveal the existence of the study to potential participants," the Legion wrote to VA Secretary David Shulkin last month. "Your immediate attention in this important matter is greatly appreciated. We ask for your direct involvement to ensure this critical research is fully enabled."
Hey Mr Secretary, we have one more agenda item for you #MedicalCannabis research.

— American Legion DC (@LegioninDC) November 2, 2017
The group's survey found that 92 percent of veterans support expanding medical marijuana research.
Several members of Congress spoke during a press conference at which the Legion released the results of its poll.
Congressman Matt Gaetz (R-FL) called the Legion's advocacy on the issue "very significant" and said it would help convince more lawmakers to support policy change.
Gaetz also took the opportunity to "condemn in the strongest possible terms the outrageous" remarks that New Jersey Gov. Chris Christie (R) made this week comparing the spread of medical cannabis laws to the overprescription of opioids.
"It is shortsighted, it is inaccurate and it is indefensible to suggest that the proliferation of medical cannabis that is saving lives and improving the quality of life for people is somehow analogous to the opioid crisis."
Gaetz boldly predicted that the House Judiciary Committee, of which he is a member, will hold a hearing on expanding marijuana research by the end of the year.
A group of ten House Democrats last week wrote a letter urging the VA to expand medical cannabis research.
The Legion survey was conducted from October 8-10 and included 1,360 respondents with 802 self-identifying as a veteran or a caregiver of veterans. The margin of error is +/- 3.43% at a 95% confidence level.