GOP Congressman Wants Trump To Help Legalize Medical Marijuana
Rep. Matt Gaetz has been in Congress for less than a year, but the Florida Republican has already become one of the House's foremost leaders working to reform federal marijuana policies. From pushing to protect state laws to advocating marijuana's reclassification to pressuring the Justice Department on expanding studies into the drug's medical benefits, Gaetz is pursuing cannabis reform on multiple fronts.
Just one problem: GOP leadership doesn't seem especially interested in giving the issue a fair shake.
This year, Congressional Republicans have blocked numerous cannabis amendments from even being voted on, including ones to shield state laws from federal interference, to remove research roadblocks and even to allow military veterans increased access to medical marijuana.
Gaetz, who has been a sponsor or cosponsor of several of those measures, wants to turn up pressure on House leadership to get out of the way, and he thinks that advocacy effort could get a serious boost from none other than Donald Trump.
"We need presidential leadership," Gaetz said in a phone interview on Tuesday. "President Trump made a commitment during the campaign to support medical marijuana, and we need the president to continue to be a force for good on this issue."
Support for cannabis law reform is largely generational rather than partisan, the 35-year-old congressman argues.
"Many millennials voted for the president because they believed he was a new type of Republican on the marijuana issue," he says. "The most dispositive factor in determining whether or not someone is likely to support cannabis reform is their age, not their party affiliation. It's hard to find Republicans under the age of 40 that oppose medical marijuana research."
Trump, 71, repeatedly pledged during the presidential election that he would respect state marijuana laws, going so far as to say he personally knows people who benefit from medical cannabis. But administration officials such as U.S. Attorney General Jeff Sessions, a longtime staunch legalization opponent, have sent concerning and at times conflicting signals about federal enforcement policy.
For now, it remains to be seen to what extent the president himself will step into the debate about marijuana, but Gaetz is continuing to press his fellow Republicans in Congress on the issue, with some signs of success.
In a hearing this month he got House Judiciary Committee Chairman Bob Goodlatte (R-VA) to pledge on the record to work to make marijuana research easier.
Scientists have long complained that cannabis's current status under Schedule I — a category that's supposed to be reserved for substances with no medical benefits —  creates unnecessary hurdles that don't exist for studies on other drugs.
"Chairman Goodlatte has made a commitment that we will liberalize access to medical marijuana for research purposes in universities and in medical facilities," Gaetz says. "It's my view that that cannot occur in a world in which the federal government takes the position that cannabis has no medical value. So in my mind, Chairman Goodlatte has committed to remove cannabis from the list of Schedule I drugs."
Goodlatte's commitment came during a debate on an amendment that Gaetz filed which would have forced Sessions to study the benefits of medical marijuana for police officers. He ended up withdrawing the proposal and not forcing a vote per Goodlatte's request and in service of pursuing broader opportunities to expand research in partnership with the chairman.
It was the second time in recent months that Gaetz pulled a marijuana amendment from consideration in the committee, and he was visibly frustrated during the hearing that Goodlatte's staff hadn't yet followed through on their boss's prior commitment to work on cannabis legislation the first time he forced a committee debate on the issue this summer.
"That frustration continues to grow because as I sit here two weeks from that commitment, the Judiciary staff hasn't produced the first word of legislative text to fulfill the chairman's commitment," Gaetz says of the most recent hearing.
Beyond the committee, the Florida Republican has taken the fight for marijuana reform to the floor, for example delivering a passionate speech earlier this month about how medical cannabis can help people with breast cancer.
Gaetz, who is the only GOP member of Congress to have previously authored a state medical marijuana law, says he gets his passion for working on the issue from families who are directly impacted.
As a member of Florida's House of Representatives he introduced and successfully fought to enact a limited program that allows certain patients to access medicines derived from cannabidiol, a component of marijuana.
"In Florida I've made promises to families enduring very complicated medical situations that I would fight for them, and I don't feel relieved of that commitment just because I've been elected to Congress," Gaetz says. "Much of the work I've done in Florida to liberalize access to medical cannabis will be for naught if we don't create broader research opportunities and a clinical environment in which cannabis treatments can be administered When you work together with families on legislation that's helped them, helped their children, helped their parents and grandparents, you create bonds with people. And those bonds are enduring."
Last November, Florida voters went a step further by enacting a comprehensive program that will allow patients to have access to a broader array of medical marijuana products. And polls in the state now show that majority support exists for even broader legalization of marijuana for recreational purposes, but Gaetz isn't there yet.
"That's not my role in the movement," he says. "My role in the movement is to focus on medical access, research and the improvement of healthcare outcomes. I think that my efforts are best focused on those issues."
When asked if he would support a legalization proposal as a voter if it appeared on the state's ballot, he demurred, saying that "there are so many alternate causalities I would have to consider regarding, particularly, adolescent access."
But when it comes to medical cannabis, Gaetz is a proud champion and wants to use his own experience as an example for other members of Congress who still think the issue is a political liability.
"Too many Republicans hear that support for cannabis reform creates primary vulnerability. I'm the best example of why that isn't true," he says. "I'm in a district that's blood red. And in my primary election, a very substantial amount of money was spent litigating the cannabis reform issue against me and I leaned into it and I won overwhelmingly."
"And so I want to use my own political experience as a source of comfort to other members in deep red districts. The day has long lapsed when anyone is going to lose an election anywhere in America among any segment of the electorate because they support medical marijuana. But bridging the perception and the reality on that political question is a really important step to move cannabis reform."
And Gaetz is very optimistic about medical marijuana's future.
"It is not a matter of if but when medical cannabis readily accessible to every American," he says. "My hope is that we set up a truly clinical paradigm to give people confidence in the medicine they take. Right now, the barriers to research really limit our ability to have the best healthcare outcomes. That's ludicrous."
This piece was originally published by Forbes.
Photo courtesy of Congressman Matt Gaetz's office.
People With Marijuana Convictions Should Know About National Expungement Week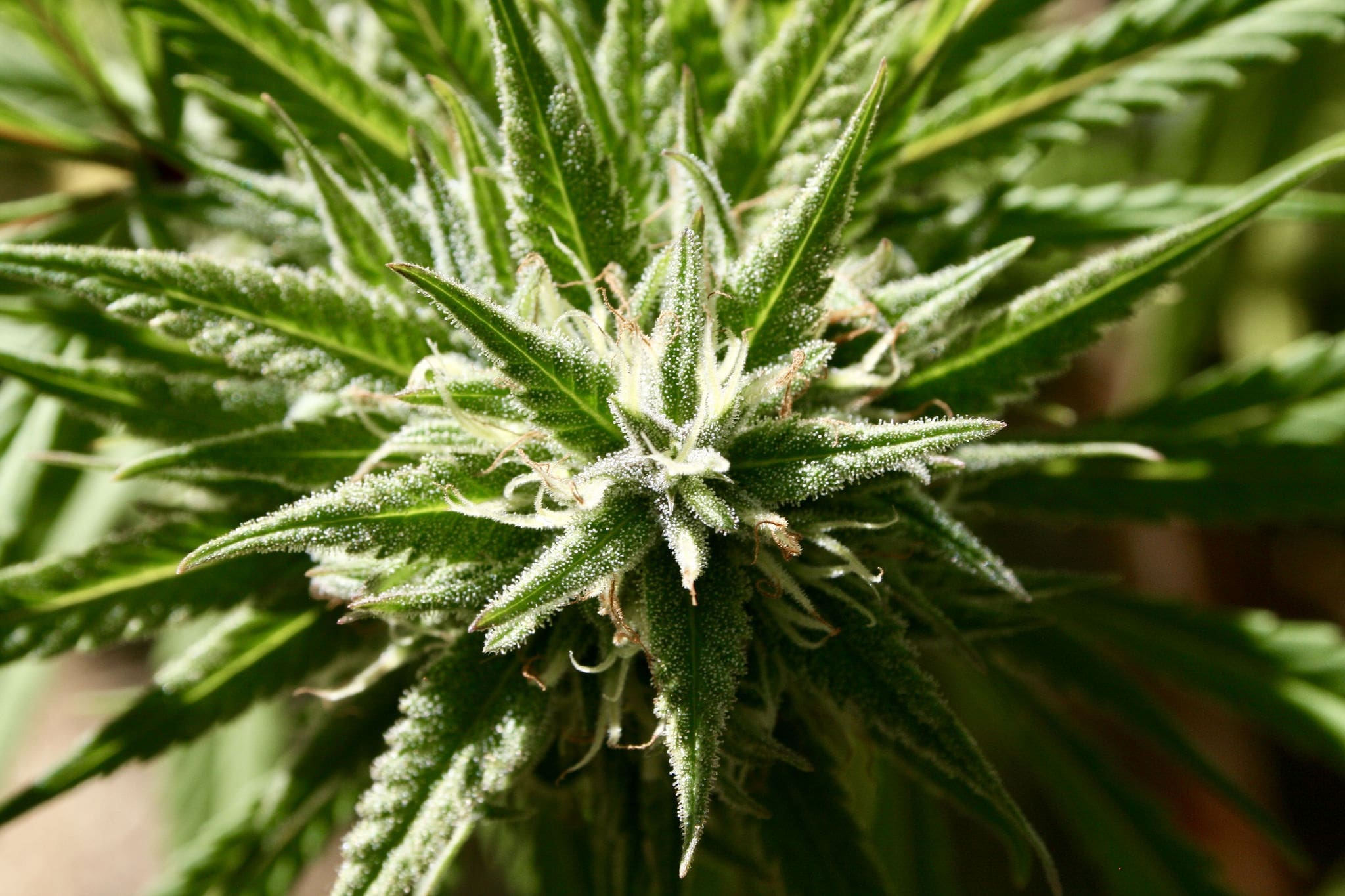 Marijuana legalization is a solid first step, but there's still a lot of work to be done to resolve  socioeconomic and racial inequities brought about by the war on drugs.
Hence, we now have National Expungement Week. The first-of-its-kind campaign, supported by a coalition of cannabis and social justice organizations called the Equity First Alliance, is taking place from October 20-27.
The organizations will offer "expungement and other forms of legal relief to some of the 77 million Americans with convictions on their records," according to the campaign website. "These convictions can restrict access to housing, employment, education, public assistance, and voting rights long after sentences have been served."
In an open letter, the alliance also said it was "largely unsupported by the cannabis industry and by the traditional funders of equity work." While a main argument in support of legalization is that it would help to repair drug war damages, which have disproportionately affected communities of color, the laws and markets created by the successful movement haven't necessarily lived up to its name, the alliance wrote.
To that end, the campaign has organized events across the country—from Los Angeles to Boston—to provide legal services to those whose criminal records are able to be reduced or expunged. You can check out the full list of events here.
The alliance's agenda touches on numerous reform policies, including using marijuana tax revenue to fund communities that have been impacted by prohibition, implementing social equity programs, ensuring corporate responsibility for businesses that profit off cannabis and providing affordable medical cannabis for low-income patients, among other policies.
"We believe that we have a short but vital window of opportunity to change the course of the cannabis industry—and by doing so, we can prevent further harms to the most impacted communities and create a model of reparative economic and criminal justice."
Adam Vine, co-founder of Cafe-Free Cannabis and an organizer with the campaign, told Marijuana Moment that the campaign is necessary "because millions of Americans have been harmed by the war on drugs and continue to face collateral consequences for convictions that may have happened years ago."
"These consequences restrict people's access to employment, housing, education, and social services, so our coalition decided to do something about it," he said. "We are coordinating these events to provide free legal relief and to say that as states move towards cannabis legalization, expungement needs to be the first priority."
Photo courtesy of Brian Shamblen.
Chris Christie Finally Recognizes Marijuana Legalization As States' Rights Issue
Famously anti-marijuana former New Jersey Gov. Chris Christie (R) isn't jumping on the pro-legalization train any time soon—but new comments suggest he might be softening his opposition a smidge, recognizing marijuana reform as a states' rights issue.
Speaking at Politicon on Saturday, Christie took a question about his cannabis stance from YouTuber Kyle Kulinski, who asked him to weigh in on studies showing that states with legal marijuana programs experience lower rates of opioid addiction and overdoses compared to non-legal states. He was quick to dismiss the research, contending that other studies show the "exact opposite."
"I just don't believe when we're in the midst of a drug addiction crisis that we need to legalize another drug," Christie said, echoing comments he's made as chair of President Donald Trump's opioids committee.
Then he pivoted, acknowledging that some will push back on his anti-legalization position by pointing out that alcohol is legal. "I get that," he said, "but I wasn't here when we legalized alcohol."
Kulinski seized on that point and asked the former governor if he'd vote to ban alcohol.
"No, I wouldn't ban it. You can't put the toothpaste back in the tube, and that's a big, important argument about marijuana because once you legalize this, that toothpaste never goes back in the tube."
Christie stood out among other Republican and Democratic contenders during his 2016 presidential run by maintaining that in addition to personally opposing legalization, he'd crack down on legal cannabis states and enforce federal laws nationwide if elected.
"If you're getting high in Colorado today, enjoy it," Christie said in 2015. "As of January 2017, I will enforce the federal laws."
So it came as something of a surprise when the former governor went on to say in the Politicon appearance that "states have the right to do what they want to do on this," signaling a modest shift in his anti-marijuana rhetoric. States should have that right even though, as Christie put it, "broad legalization of marijuana won't, in my view, alleviate or even minimize the opioid crisis."
It's unclear what's behind the apparent shift from hardline prohibitionist to wary federalist, but who knows… maybe Christie experienced an epiphany at a Melissa Etheridge concert he attended earlier this month.
Etheridge, who recently spoke with Marijuana Moment about her cannabis advocacy and use of the drug for medicinal purposes, reacted to a tweet showing Christie at one of her recent performances, where he reportedly knew every word of her songs and sang along.
— Melissa Etheridge (@metheridge) October 6, 2018
Christie, for his part, replied that he "enjoyed every minute of a great performance and a truly wonderful group of fans."
And enjoyed every minute of a great performance and a truly wonderful group of fans https://t.co/TQdJ8fzkTM

— Governor Christie (@GovChristie) October 6, 2018
Hm…
Melissa Etheridge Talks Art, Culture and Marijuana Advocacy In The Legalization Era
Photo courtesy of Gage Skidmore.
Marijuana Support Grows: Two Out Of Three Americans Back Legalization, Gallup Says
Two-thirds of Americans now support legalizing marijuana, the highest percentage ever in Gallup's ongoing decades-long series of national polls on the topic.
The new survey released on Monday shows that U.S. adults back ending cannabis prohibition by a supermajority margin of 66 percent to 32 percent. That's more than a two-to-one ratio.
Please visit Forbes to read the rest of this piece.
(Marijuana Moment's editor provides some content to Forbes via a temporary exclusive publishing license arrangement.)
Photo courtesy of Jurassic Blueberries.