Veterans Affairs Department Doubles Down On Medical Marijuana Opposition
The U.S. Department of Veterans Affairs really wants the military veterans it is charged with serving to know that it isn't going to do anything to help them access medical marijuana.
While longstanding VA policy has been to disallow government physicians from helping veterans qualify for state medical cannabis programs, a new update to the department's website sends the message even more clearly — even though it misstates what the law actually is.
"Veterans should know that federal law classifies marijuana – including all derivative products – as a Schedule One controlled substance. This makes it illegal in the eyes of the federal government," the department's VA and Medical Marijuana webpage was updated to read this week. "The U.S. Department of Veterans Affairs is required to follow all federal laws including those regarding marijuana. As long as the Food and Drug Administration classifies marijuana as Schedule One VA health care providers may not recommend it or assist Veterans to obtain it."
That's not true, at least inasmuch as there is no overarching federal law that prevents V.A. from allowing its doctors to recommend medical cannabis, even though the drug is still considered illegal under federal law.
A leading Congressional champion of veterans' medical cannabis access told Marijuana Moment that he's concerned about the new VA website edit.
"This new language is very disturbing, but sadly, comes to no surprise. For years, the VA has been throwing up serious barriers to veterans' safe access to cannabis," Congressman Earl Blumenauer (D-OR) said in an emailed statement. "Yet, it's had no problem prescribing them highly addictive opioids that have killed thousands. It makes no sense. Our veterans deserve better. They deserve equal treatment from the VA doctors who know them best."
"VA clinicians may not recommend medical marijuana," the newly update page says. The older version more correctly, though somewhat misleadingly, said, "VA clinicians may not prescribe medical marijuana." [Italicized emphasis added.]
The distinction between recommendation and prescription is an important one. No physician in the U.S. — government or private — can prescribe marijuana, because prescription is a federally-regulated process and cannabis currently falls under the Controlled Substances Act's restrictive Schedule I. That category is supposed to be reserved for drugs with a high potential for abuse and no medical value.
That's why the 29 states with medical cannabis access allow doctors to simply recommend the drug, circumventing the prescription process.
Even with marijuana's Schedule I status, there is nothing in federal law that prevents V.A. from allowing its doctors to fill out medical cannabis recommendation forms in states where it is legal.
The only thing standing in the way is V.A.'s own internal policy, something that Veterans Affairs Secretary David Shulkin can change at any time.
VA SECRETARY MISSTATES FEDERAL LAW
Shulkin has on a number of occasions indicated that he does see medical potential for marijuana but has consistently falsely claimed that Congressional action is needed before he can do anything to increase veterans' access. And he has often used the term "prescribe" — intentionally or not — as something of a distraction from the real issue of recommendations. But the new VA website update addresses recommendations, albeit incorrectly.
During a White House briefing earlier this year, Shulkin said that state medical cannabis laws may be providing "some evidence that this is beginning to be helpful, and we're interested in looking at that and learning from that." But he added that "until time the federal law changes, we are not able to be able to prescribe medical marijuana for conditions that may be helpful."
In a separate interview, he said, "From the federal government point of view, right now we are prohibited by law from doing research on it or prescribing it… We are not going to be out there doing that research or prescribing these different medicinal preparations unless the law is changed."
In another interview, he said that it is "not within our legal scope to study that in formal research programs or to prescribe medical marijuana, even in states where it's legal." He added, "if a law change at the federal level is appropriate, that could happen."
Shulkin, who previously served in the Obama administration as V.A.'s undersecretary of health, wrote in a letter last year that he "wholeheartedly agree[s] that VA should do all it can to foster open communication between Veterans and their VA providers, including discussion about participation in state marijuana programs." He went so far as to say that he "recognize[s] that the disparity between Federal and state laws regarding the use of marijuana creates considerable uncertainty for patients, providers, and Federal, state, and local law enforcement personnel."
Under a current internal V.A. administrative directive, the department's policy is "to prohibit VA providers from completing forms seeking recommendations or opinions regarding a Veteran's participation in a State marijuana program." The directive technically expired on January 31, 2016, but remains in force in practice until a new one is instituted to replace it.
In July, Shulkin announced that a new directive is in the final stages of internal review. While he didn't reveal what it will say, he wrote in a letter to a U.S. House member that it would "maintain the same policy" as the earlier directive.
CONGRESSIONAL EFFORTS
A bipartisan group of members of the House and Senate has tried over the years to pass legislation forcing the VA's hand on medical cannabis, but has been consistently blocked by Congressional leadership.
Most recently, Republican-controlled House Rules Committee blocked an amendment on the issue from even being considered on the floor this summer. But a rider preventing VA from spending money to enforce its existing internal ban is in the Senate version of 2018 spending legislation, and so the issue will be decided by a conference committee that later merges both chambers' bills into a single proposal.
Last year, however, both the House and Senate approved different version of the medical cannabis language but the conference committee removed both of them from the final bill.
VETERANS ADVOCATES PUSH FOR CHANGE
The American Legion, which represents more than 2.4 million military veterans, has been pressuring the federal government to evolve on medical cannabis. Most recently, in August, it adopted a resolution calling on VA to let its doctors write medical marijuana recommendations.
"More than half the states in the union have passed medical marijuana laws to date," the group's resolution reads. "The American Legion urge the United States government to permit VA medical providers to be able to discuss with veterans the use of marijuana for medical purposes and recommend it in those states where medical marijuana laws exist."
The Legion and other medical cannabis advocates have also called for rescheduling and pressed VA to stop blocking federally-approved researchers from recruiting veterans for research on medical cannabis.
One such study on marijuana's effects on PTSD has been prevented from reaching veterans at the Phoenix, Arizona VA hospital.
"This study needs 50 more participants and the Phoenix VA is in the best possible position to assist by simply allowing principle investigators to brief [VA] medical staff on the progress of the study, and by allowing clinicians to reveal the existence of the study to potential participants," the Legion wrote to Shulkin last month. "Your immediate attention in this important matter is greatly appreciated. We ask for your direct involvement to ensure this critical research is fully enabled."
MORE VA WEBSITE CHANGES
Other new changes to the V.A. webpage include the removal of bullet points that read, "VA doctors and clinical teams may advise Veterans who use marijuana of the drug's impact on other aspects of the Veterans' care such as pain management, PTSD or substance use disorder treatment" and "VA doctors and clinical staff will record marijuana use in the Veterans VA medical record along with its impact on the Veterans treatment plan."
In their place, the page now says, "VA health care providers will record marijuana use in the Veterans VA medical record in order to have the information available in treatment planning. As with all clinical information, this is part of the confidential medical record and protected under patient privacy and confidentiality laws and regulations."
An existing point reading, "The use or possession of marijuana is prohibited at all VA medical centers, locations and grounds," was followed up with a new clarification that says, "When you are on VA grounds it is federal law that is in force, not the laws of the state."
The department does make it clear that "veteran participation in State medical marijuana program does not affect eligibility for VA care and services." That longstanding policy means that patients won't lose access to their government-provided healthcare just because they use medical cannabis.
But, until Shulkin acts to change the internal prohibition or Congress steps in and forces his hand, the VA isn't going to do anything to help veterans get medical cannabis.
Photo courtesy of U.S. Air Forces Special Operations Command.
Watch: Senator's Spot-On Impression Of Mitch McConnell Talking About Marijuana
Senate Majority Leader Mitch McConnell (R-KY) was apparently taken aback when he heard that the red state of Utah is likely to legalize medical marijuana in November.
Sen. Cory Gardner (R-CO) said in an interview on Wednesday that the exchange took place during  Senate's tax reform debate earlier this year, and he executed a pretty uncanny impression of McConnell in the retelling.
Asked by Capitol Hill newspaper Roll Call to share his favorite story about McConnell, Gardner said the two struck up a conversation on the Senate floor about marijuana and small business tax issues.
At the time, the Colorado senator was pushing an amendment to undo the provision in federal tax law known as 280E that prevents marijuana businesses from writing normal expenses off of their returns.
Gardner pressed McConnell on the issue, telling him that "47-plus states have legalized some form of marijuana, medical marijuana, CBD… Even Utah is most likely gonna legalize medical marijuana this year."
"And McConnell looks at me and he goes, 'Utah?' And just this terrified look. Right as he says that, [Sen. Orrin Hatch (R-UT)] walks up, and Mitch looks at Orrin, and he says, 'Orrin, is Utah really gonna legalize marijuana?'"
Then, looking at his feet, hands folded, the Mormon senator from Utah deadpanned: "First tea, then coffee, and now this."
"It was just hysterical," Gardner said.
You can watch the full Roll Call interview here.
Though McConnell isn't quite the face of cannabis reform in Congress, he's taken a leadership role in the fight to legalize industrial hemp—successfully securing a provision to accomplish just that in the Senate-passed version of the Farm Bill, which is now being reconciled with a proposal from the House that contains no hemp language.
Gardner, meanwhile, has embraced reforms sought by the legal cannabis industry in the years since Colorado became the first state to end marijuana prohibition in 2012.
Win Or Lose At The Polls, Medical Marijuana Is Coming To Utah Under New Deal
Photo courtesy of RollCall.
Man Sends Marijuana Samples To Feds… To Make A Legal Point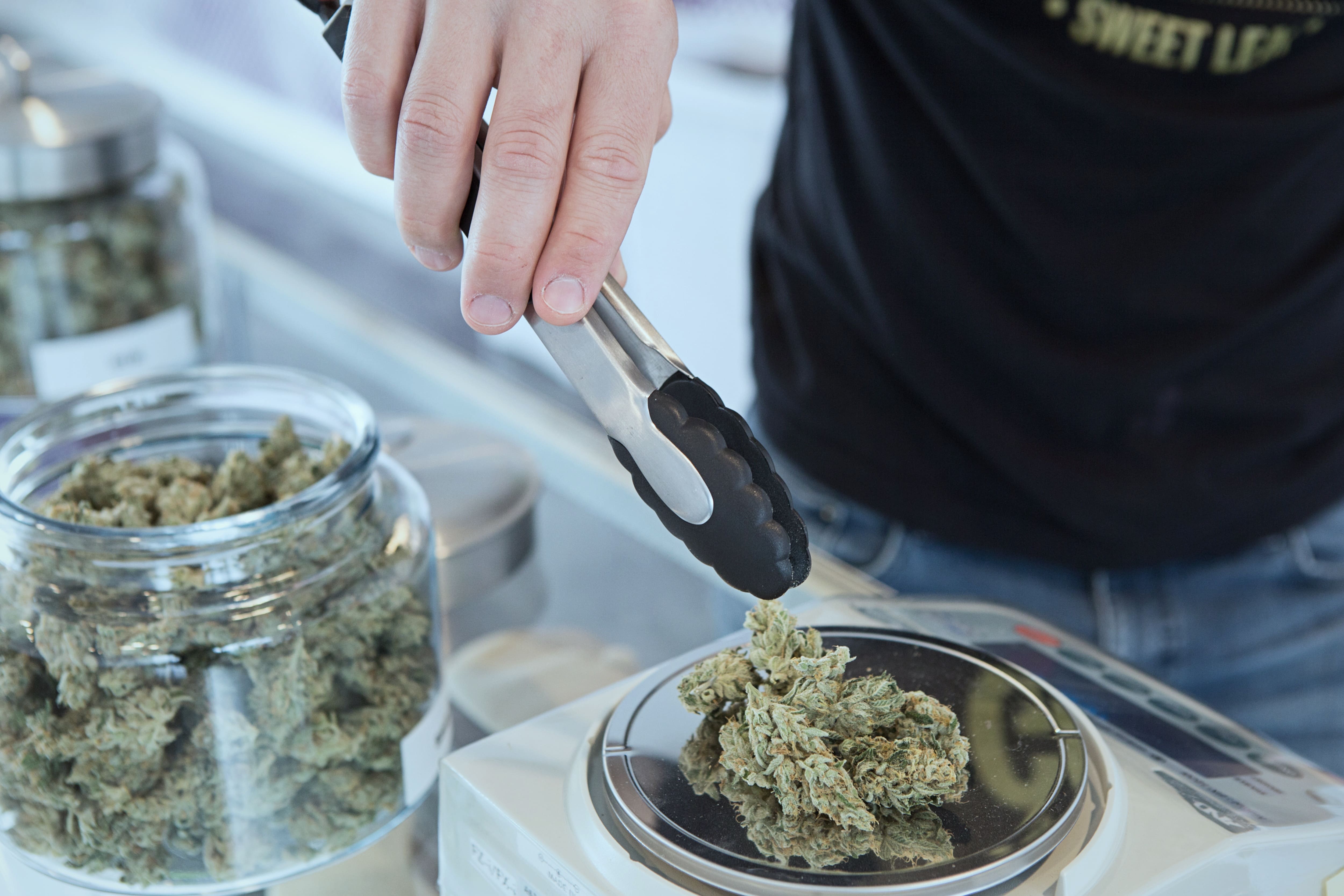 Mailing numerous cannabinoid samples to U.S. courts and the Department of Justice was a key part of one man's convoluted lawsuit strategy against the federal government that relied on an obscure Confederate-era statute, court filings show.
Checkmate, feds.
Oh, right. This requires some explanation. So, it's not entirely clear what the end-game in this case was meant to be, but the essential facts are as follows: a man named Jeffrey Nathan Schirripa filed suit in the U.S. Court of Federal Claims, alleging that the government failed to hold up its end of a contract that, in a roundabout way, he attempted to force upon it.
Schirripa first sent cannabinoid samples to the Justice Department and a U.S. district court in 2015 to lay the groundwork for a theoretical "contract" between himself and the government, according to the filings. But the court "dismissed the complaint for lack of subject-matter jurisdiction and for failure to state a claim upon which relief can be granted."
Then, in an apparent effort to "prove the existence" of a contract, Schirripa attached unspecified parts of marijuana to 18 copies of a confidential petition for rehearing this year. Schirripa seemed to believe that he was creating "subject matter jurisdiction," a necessary component of an implied unilateral contract that he said the government violated.
The court did not agree that unsolicited mailings of controlled substances constituted the relevant subject matter in an implied contract, though. On Monday, it filed this order:
"The Clerk of Court is directed to transmit these 18 documents to the U.S. Marshals Service for appropriate disposition or alternate action within the purview of the U.S. Department of Justice."
The judges explained that the specific U.S. statute that Schirripa used as the basis of his subject matter claim was enacted in 1861, and it was exclusively designed to "weaken the Confederate States by authorizing the President to seize property aiding the Confederacy in its insurrection." In other words, it didn't apply here.
In his petition for rehearing, Schirripa included a flow chart visualizing of his intended logic.
It starts with the fact that he sent prototypes of "neuroprotecting antioxidants" to members of the U.S. Court of Appeals for the Federal Circuit. Schirripa admits that sending the "gifted" substances directly violated the Controlled Substances Act. So far, so good.
But from there, the petitioner seems to suggest that in both possible scenarios he presents—that the law can be enforced against him for mailing a controlled substance or that it can't and so the cannabinoids are therefore "subject to prize/capture"—he's proven to be an "interested party," thereby validating his claim that the government breached an implied unilateral contract.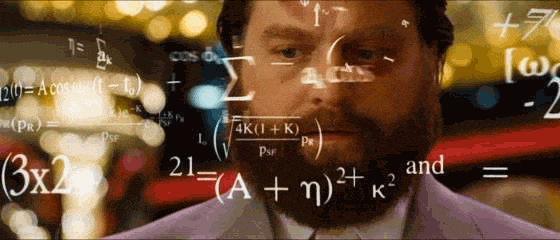 "I don't fully understand the Schirripa's flow chart, but it appears to be a boot-strap version a catch-22 for the court—the type of argument that you might figure out while high," Dennis Crouch, a law professor at the University of Missouri School of Law, wrote in a blog post about the case.
The court seemed to agree. The statutes upon which Schirripa rested his contract theory "have no relation to any contract theory or any government bid or procurement practice," the judges ruled in their denial of his rehearing. "The Court of Federal Claims thoroughly considered Mr. Schirripa's arguments and theories, and fully explained their inapplicability."
The appeals process might not have worked out, but it's hard to imagine that Schirripa will be totally deterred. This marks his third appeal on "related actions" since 2014, court documents show. The legal logic of an implied unilateral contract didn't hold up this time, but Schirripa—who has described himself as "the world's most qualified expert in the realm of Cannabinoid Reform"—seems to be nothing if not tenacious.
Thousands Respond To FDA's Marijuana Rescheduling Comment Request
Photo courtesy of Nicholas C. Morton.
Marijuana And Other Drugs Should Be Legalized, Likely Next House Judiciary Chair Says
A Democratic lawmaker who many political observers believe will likely be the next chairman of the powerful U.S. House Judiciary Committee implied in an interview on Wednesday that he supports legalizing other currently illicit drugs in addition to marijuana.
"From everything we have learned, people are going to do drugs. And certainly the softer drugs like marijuana, there's no good reason at all that they cannot be legalized and regulated properly," Rep. Jerrold Nadler (D-NY) said.
"The major effect of the war on drugs has been to fill our prisons with huge numbers of people to no great effect except to waste money and to ruin lives."
In the comments, which Nadler made during an interview with WNYC's Brian Lehrer Show, the congressman did not specify with substances he believes should be legalized, but his use of the pluralized phrase "softer drugs like marijuana" and the word "they" suggests his anti-prohibition views extend beyond just cannabis.
There is no precise definition of what constitutes a "soft drug" as compared to a "hard drug," but some analysts categorize substances like LSD, psilocybin and MDMA in the former category in light of their lack of addictive potential.
Nadler is currently the top ranking Democrat on the Judiciary Committee, which has oversight of the Drug Enforcement Administration and other federal law enforcement agencies involved in drug enforcement and prosecution. If Democrats take control of the House in the midterm elections, as many poll watchers predict, he would likely ascend to the panel's chairmanship and have the power to bring marijuana and other drug reform bills up for a vote.
Also in the radio interview, Nadler called the war on drugs an "abject failure" that is "not succeeding in reducing crime or doing anything else."
"We ought to look at drugs as a public health issue."
The comments came shortly after another key Democrat, Rep. Earl Blumenauer (D-OR), released an eight-page memo to fellow party members laying out a step-by-step strategy for how they can accomplish federal marijuana legalization in 2019 if they take control of one or both chambers of Congress. The plan includes a hearing on marijuana descheduling before the Judiciary Committee.
When it comes to marijuana, Nadler sees it as "far less damaging than nicotine to people's health and we should probably regulate it similarly," he said in the interview, adding that its current restrictive Schedule I status "doesn't make any sense."
Congressman Issues 'Blueprint To Legalize Marijuana' For Democratic House In 2019
Photo courtesy of David.