Marijuana-Friendly Gubernatorial Candidates Win Big In Tuesday's Primaries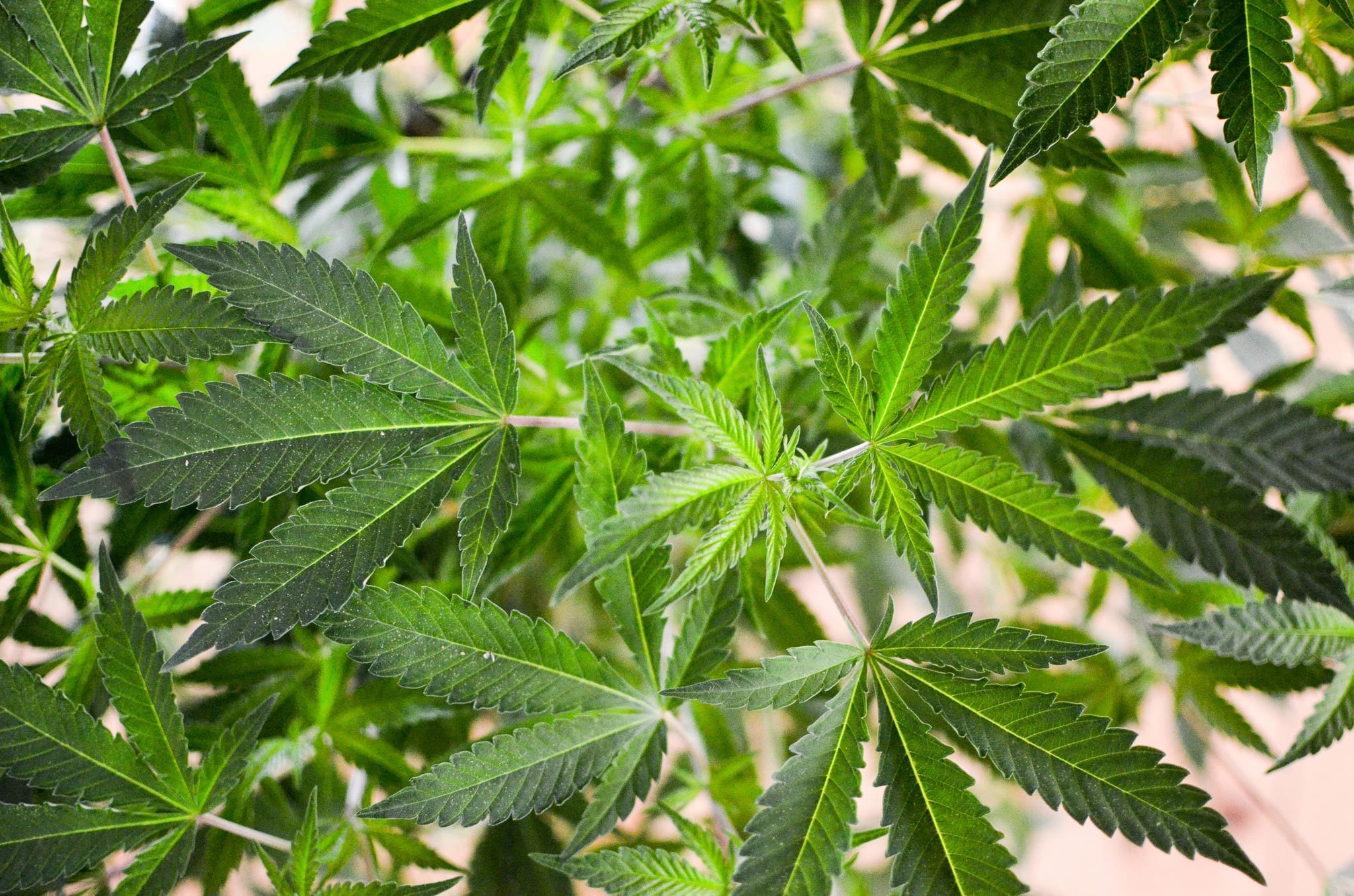 It was another big day for the marijuana legalization movement on Tuesday.
Voters in three out of four states that held primary elections nominated vocally pro-legalization Democratic candidates for governor.
From Vermont to Minnesota, all but one of the new Democratic gubernatorial nominees has gone on the record endorsing adult-use marijuana systems, and the fourth at least supports decriminalization and medical cannabis and wants a referendum on more broadly ending prohibition. As debates over the best direction for the party continue, it's become increasingly apparent that cannabis reform is a winning issue for Democrats across the country.
Connecticut
Turning to Connecticut, Democratic gubernatorial nominee Ned Lamont has called for a system to tax and regulate cannabis. Speaking at a senior living facility in July, the businessman and politician said legalization is "an idea whose time has come."
Ned Lamont on recreational marijuana: "Legalize it." #ctpolitics #MarijuanaNews

— Neil Vigdor (@gettinviggy) January 17, 2018
Another resident of the facility chimed in, The CT Mirror reported: "And it's not bad for you!" Lamont went on to tell the audience that marijuana is "not a gateway drug compared to opioids" and that he'd use revenue from a regulated system to fund opioid treatment programs in the state.
On the Republican side, Bob Stefanowski won the party's gubernatorial nomination. At the final Republican primary debate earlier this month, the then-candidate admitted that he's used cannabis—but he said more research was needed before the state, which already has medical cannabis and marijuana decriminalization, legalizes for adult-use.
Minnesota
Minnesota's Democratic gubernatorial nominee, Rep. Tim Walz (D-MN), also ran on a pro-legalization platform. The state's current marijuana policy has "failed," and he pledged to implement a recreational cannabis system that "creates tax revenue, grows jobs, builds opportunities for Minnesotans, protects Minnesota kids, and trusts adults to make personal decisions based on their personal freedoms."
During his time in Congress, Walz repeatedly raised the issue of legal access to cannabis for veterans.
Our vets deserve access to every form of safe, effective relief there is — and I hear from vets more and more every day that they find relief in #cannabis.

The VA Medicinal Cannabis Research Act authorizes @DeptVetAffairs to finally #dotheresearch on the use of #medicalcannabis! pic.twitter.com/9smYWvs78V

— Rep. Tim Walz (@RepTimWalz) April 20, 2018
Walz opponent, Republican gubernatorial primary winner Jeff Johnson, doesn't back an adult-use system. In an interview with Minnesota Public Radio last month, Johnson said he remained concerned about the impact of legalization on "work productivity, safety on the roadways and reproductive health."
Vermont
In Vermont, Christine Hallquist became the first transgender candidate to win a major party gubernatorial nomination. She told Heady Vermont that she'd "work with the legislature to ensure that a tax and regulate system was passed into law in my first term" in an interview earlier this month.
"I think that enough research has been done and enough systems implemented that I don't really feel the need to dictate a specific system," Hallquist said. "Rather, I believe it would be my job to work collaboratively with all stakeholders—legislators, interest groups, et cetera—to make sure the system is a reality."
Hallquist will face off against incumbent governor, Phil Scott (R), who said he signed a law allowing adults 21 and older to possess and cultivate cannabis in January with "mixed feelings." He's since expressed reservations about expanding the state's marijuana system, saying "[w]e're not ready, I don't believe, for a tax-and-regulate system at this point in time."
Gov. Phil Scott said he'd veto a bill to tax and regulate marijuana if it didn't meet his standards. Watch our full primary forum with @ch_17: #vtpolihttps://t.co/HCAvmSHY5H pic.twitter.com/CFpmQUbNLs

— VTDigger (@vtdigger) July 26, 2018
He said the state wouldn't be ready for legal cannabis sales until it addressed issues related to education, mental health and impaired driving on highways.
Wisconsin
The outlier in Tuesday's primary race—at least when it comes to full legalization—was Wisconsin's Democratic gubernatorial nominee, Tony Evers. He was the only major Democratic candidate for governor that didn't back legalization, saying he'd like to see a state referendum on the issue first.
(Numerous counties in Wisconsin will vote on non-binding advisory questions about legalization in November—a move that may bolster lawmakers and whoever is elected governor to take marijuana reform seriously in 2019).
In February,Evers responded to a tweet saying that he'd push for decriminalizing marijuana possession as a means of improving living conditions for marginalized groups in the state.
•Increasing access to quality nutrition, not penalizing working families
•Decriminalizing marijuana
•Increasing diversity and cultural competence of our health providers and educators
•Actually talking about and addressing community/police relations

— Tony Evers (@Tony4WI) February 2, 2018
Evers's campaign website notes that he supports legalizing marijuana for medical use in Wisconsin.
"Tony believes it's time for Wisconsin to join nearly 30 other states and the District of Columbia in legalizing medical marijuana. As a cancer survivor himself, Tony is all too familiar with the side effects of a major illness that can make everyday tasks, like making your bed or even showering, a challenge."
The incumbent governor, Scott Walker, clinched the Republican nomination on Tuesday. He's consistently opposed cannabis legalization for both medical and recreational purposes, and he believes that marijuana is a gateway drug.
Photo courtesy of Philip Steffan.
Read: Here's The Final 2018 Farm Bill That Will Legalize Hemp
The final text of the 2018 Farm Bill was released on Monday, and industrial hemp legalization made the cut. Votes to send the legislation to President Trump's desk are expected this week.
The bipartisan provision, championed by Senate Majority Leader Mitch McConnell (R-KY), will enable U.S. farmers to cultivate, process and sell hemp, the market for which is now a multi-billion dollar industry.
Following the announcement last month that lawmakers in the Senate and House Agriculture Committees had reconciled their respective versions of the agriculture legislation—with hemp legalization in the mix—questions remained about a controversial provision in the Senate version that would ban people with felony drug convictions from participating in the hemp industry.
But a compromise was reached and the final version will allow such individuals to work for hemp businesses after 10 years.
Read the text of the final 2018 Farm Bill's hemp provisions here, followed by explanatory statements from the conference committee:
Farm Bill Hemp Provisions by on Scribd
Marijuana Moment excerpted the above sections dealing with hemp from the full 807-page Farm Bill and committee explanatory documentation.
"While this Farm Bill is a missed opportunity, there are some good provisions," Rep. Earl Blumenauer (D-OR) said in a press release. "One of those provisions is to roll back our senseless hemp prohibition."
"Our forefathers would be rolling in their graves if they saw us putting restraints on a versatile product that they grew themselves. We have farmers growing thousands of acres of hemp in dozens of states across the U.S. already. You can have hemp products shipped to your doorstep. This is a mainstream, billion-dollar industry that we have made difficult for farmers. It's past time Congress gets out of their way."
Under the legislation, hemp would no longer be in the jurisdiction of the Justice Department. Rather, the U.S. Department of Agriculture will lightly regulate the crop.
If the bill passes and President Trump signs it, hemp legalization will go into effect on January 1, according to VoteHemp.
Watch: Sen. Mitch McConnell Uses Hemp Pen To Sign Farm Bill Legalizing The Crop
Watch: Sen. Mitch McConnell Uses Hemp Pen To Sign Farm Bill Legalizing The Crop
Senate Majority Leader Mitch McConnell (R-KY) signed off on the final version of the 2018 Farm Bill on Monday…and he used a pen made of marijuana's non-psychoactive cousin, hemp, to so do.
The senator has been the leading proponent of an industrial hemp legalization provision, which recently made its way into the final version of the wide-ranging agriculture legislation.
"Making it official with my hemp pen," McConnell wrote in a tweet that includes video of him signing off on the proposal. "Proud to have served as conferee on Farm Bill & to fight for Kentucky priorities."
Making it official with my hemp pen!🖋️ Proud to have served as conferee on #FarmBill & to fight for #Kentucky priorities. With today's signature, my provision to legalize industrial #hemp is 1 step closer to reality. Looking forward to voting YES on this bill & sending to @POTUS pic.twitter.com/8ypwBebXy7

— Leader McConnell (@senatemajldr) December 10, 2018
"With today's signature, my provision to legalize industrial hemp is 1 step closer to reality. Looking forward to voting YES on this bill & sending to [President Donald Trump]."
The full text of the final Farm Bill legislation is expected to be publicly released on Tuesday, with votes anticipated in the House and Senate in the coming days.
Lawmakers Reach Compromise Over Controversial Hemp Legalization Felony Provision
Photo courtesy of Gage Skidmore.
New York Governor May Include Marijuana Legalization In Budget Proposal Next Month
New York Gov. Andrew Cuomo (D) might just go ahead and include full marijuana legalization in his budget proposal set to come out next month, Crain's reported on Monday.
Two state lawmakers told the outlet that they'd heard rumors about the governor's plan, which would build on his recent efforts to put legalization on the table during the next legislative session. Cuomo instructed a working group to draft legalization legislation in August after the state Department of Health came out with a report that found the pros of ending cannabis prohibition outweigh the cons.
If the historically anti-marijuana governor, who as recently as last year was calling cannabis a "gateway drug," did put legalization in his budget proposal, it'd mean "the state could have a fiscal framework for the program as soon as April," Crain's reported.
What exactly that fiscal framework would look like is unclear, and Cuomo's office declined to comment on the report. It's possible that the budget would account for the costs of whatever legislation the working group ultimately releases; however, since the bill has yet to be released and the governor's proposal is expected for January, that might be cutting it close.
In 2014, reform advocates expressed disappointment after Cuomo and leading lawmakers agreed to a budget deal that did not include a medical marijuana legalization bill. Months later, Cuomo signed separate medical cannabis legislation and, in the years since, the governor has grown more amenable to broader reform—especially in the heat of a contentious primary battle against Cynthia Nixon this year.
When the state does go forward with legalization, money is going to be a point of particular interest for lawmakers and advocates, as can already be seen as a debate over a proposal to use cannabis sales tax revenue for public transit in New York City intensified last week.
New York Cannabis Clash: Should Marijuana Taxes Fund Subways Or Social Justice?
Photo courtesy of Zack Seward.