Lawmakers Push Congressional Leaders To Include Marijuana Businesses In Coronavirus Relief Bill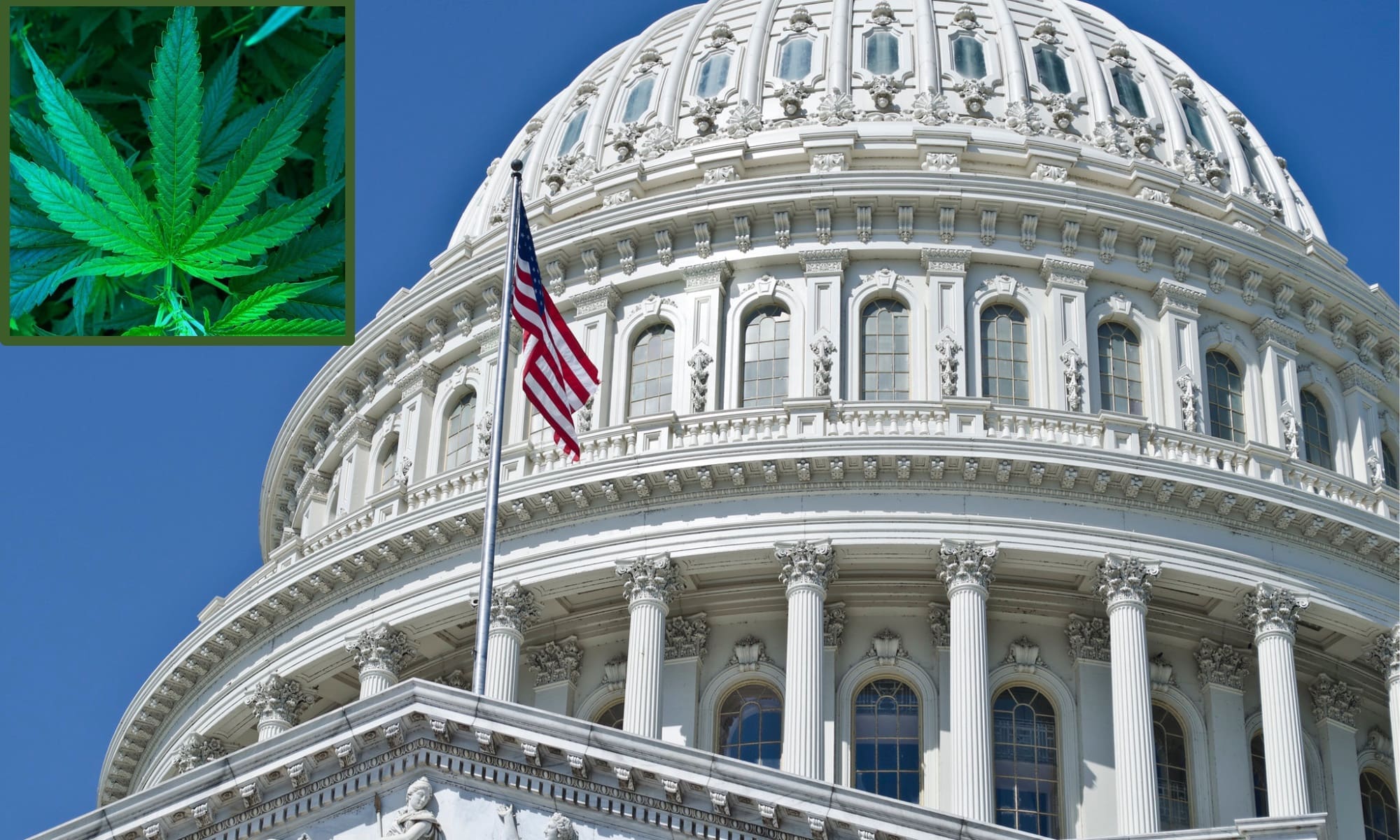 A bipartisan group of 34 members of Congress is calling on House leadership to include language in the next coronavirus stimulus bill to allow marijuana businesses to access federal disaster relief that is available to other industries.
"The state-legal cannabis industry is a major contributor to the U.S. economy and workforce, employing over 240,000 workers across 33 states and four territories, and generating $1.9 billion in state and local taxes in 2019," the lawmakers wrote. "State-legal cannabis businesses need access to CARES Act programs to ensure they have the financial capacity to undertake the public health and worker-focused measures experts are urging businesses to take."
Rep. Earl Blumenauer (D-OR) led the effort to build support for the letter, which was released on Friday. A similar letter to Senate leadership, led by Sen. Jacky Rosen (D-NV), is also in the works and is expected to be released in the coming days.
As it stands, the federal Small Business Administration (SBA) maintains that cannabis companies—as well as those that "indirectly" work with the industry like accounting and law firms—are ineligible for its loan and lending programs, including those pegged to the COVID-19 pandemic.
Industry stakeholders and lawmakers have emphasized that while many cannabis shops remains open as state-designated essential services during the outbreak, the market is at economic risk as governments issue shelter-in-place orders and encourage social distancing. As a major sector of state economies that employ tens of thousands of workers, the marijuana industry needs SBA access during the crisis, they say.
"Like other businesses with continued operations, cannabis businesses have met the moment by preserving access to treatment for patients with chronic conditions, donating protective clothing, and manufacturing equipment for medical use. However, unlike other small businesses, cannabis businesses are not eligible for the CARES Act programs," the lawmakers wrote, referring to a prior coronavirus aid package that was enacted last month.
"The COVID-19 outbreak is no time to permit federal policy to stand in the way of the reality that millions of Americans in states across the country face daily—that state-legal cannabis businesses are sources of economic growth and financial stability for thousands of workers and families, and need our support," they said. "Given the nature of the epidemic, we must ensure that everyone has the capacity to carry out the recommended public health and worker-focused measures. Without doing that, we risk undercutting the public health efforts nationwide."
Joining Blumenauer in leading the letter are Reps. Barbara Lee (D-CA), Don Young (R-AK) and Tom McClintock (R-CA).
House Speaker Nancy Pelosi (D-CA) wants to see separate language increasing marijuana businesses' access to banking services included in an upcoming COVID-19 bill, Rep. Ed Perlmutter (D-CO) said last week after presenting that issue before the Democratic caucus.
"Workers at state-legal cannabis businesses are no different from workers at any other small business—they show up to work every day, perform their duties, and most importantly, work to provide for their families," the 34 lawmakers wrote to her and Minority Leader Kevin McCarthy (R-CA) on Friday. "This lack of access will undoubtedly lead to unnecessary layoffs, reduced hours, pay cuts, and furloughs for the workers of cannabis businesses who need support the most."
Rosen, whose pending Senate letter calling for SBA access for marijuana businesses is still being circulated for signatures, has long pushed the issue outside of the coronavirus pandemic, raising it during a committee hearing last year, for example.
The senator led a separate letter earlier this month, asking Appropriations Committee leadership to insert language extending SBA access to small marijuana businesses in upcoming annual spending legislation.
The new House letter makes clear that relief needs to come sooner, however.
"Cannabis businesses are essential to many communities around the country. We cannot be selective about which small businesses receive relief as the COVID-19 pandemic cripples our economy," Blumenauer told Marijuana Moment. "This is yet another example of the federal government falling behind the states on cannabis. While we continue our fight to reform discriminatory, harmful, and out-of-touch cannabis policies, the fight for the state-legal cannabis industry, which employs hundreds of thousands of Americans, continues."
In a letter to state treasurers that was delivered earlier this month, a coalition of marijuana industry associations urged the officials to pressure their congressional delegations to include SBA access for cannabis firms in future coronavirus legislation. They also want the states to explore providing separate loan and lending programs for the market.
Colorado Gov. Jared Polis (D) also recently sent a letter asking a congressman from his state to take up the issue with his colleagues and ensure SBA access for the cannabis industry.
Meanwhile, although hemp businesses are eligible for certain SBA programs since the crop was federally legalized under the 2018 Farm Bill, industry associations sent a letter to the head of the agency on Monday, urging SBA to extend access to a series of other coronavirus relief loans to farmers who cultivate hemp.
Lawmakers are also making a different kind of COVID-related cannabis push concerning veterans access to marijuana. In a letter led by Sen. Elizabeth Warren (D-MA) last week, members of the Massachusetts congressional delegation urged the head of the U.S. Department of Veterans Affairs to allow its doctors to issue verbal recommendations for medical cannabis amid the pandemic.
Read the full text of the lawmakers' letter below:
Marijuana Businesses COVID … by Marijuana Moment on Scribd
Veterans Marijuana Research Bill Would Have Minimal Cost, Congressional Analysts Say In Seemingly Flawed Report
Image element courtesy of Tim Evanson.