Civil Rights And Racial Justice Groups Ask Congress To Let Marijuana Industry Access COVID Funds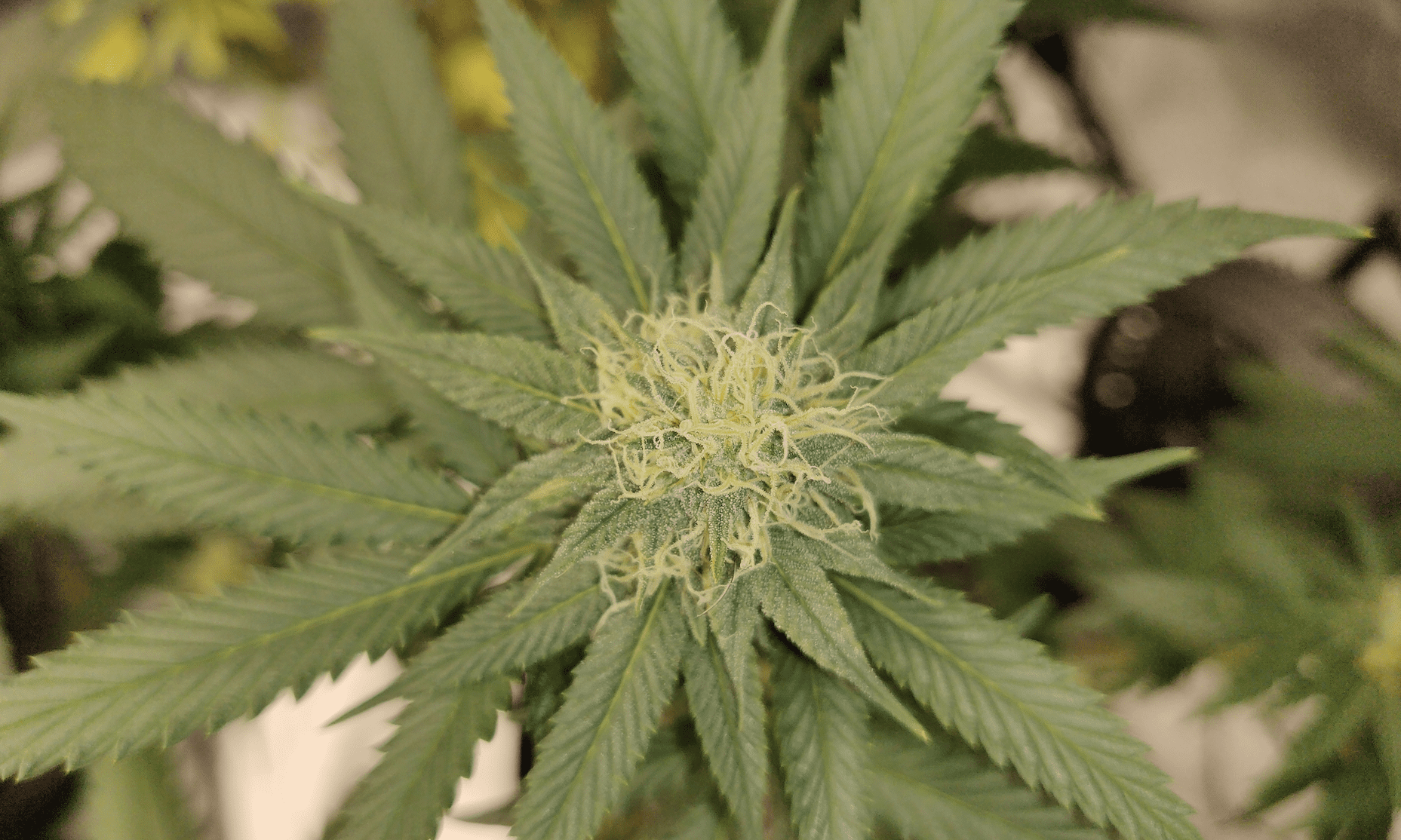 A coalition of marijuana reform and civil rights groups sent a letter to congressional leaders on Monday, urging them to give cannabis businesses access to the federal coronavirus relief funds that are available to companies in any other industry.
The Marijuana Justice Coalition (MJC)—which consists of 13 organizations, including ACLU, NORML, Drug Policy Alliance and Human Rights Watch—said that future COVID-19 stimulus packages should include provisions enabling the cannabis sector to receive loans and lending services through the federal Small Business Administration (SBA).
SBA specifically prohibits marijuana companies—and even those that work indirectly with the industry such as accounting and legal firms—from accessing relief appropriated through coronavirus-related legislation. That could have a disproportionate impact on minority-owned marijuana businesses, MJC members wrote.
"Prior to the COVID-19 pandemic, the marijuana industry already struggled with inclusivity and diversity in ownership and operations, as well as countless barriers to the industry for people directly impacted by marijuana criminalization," they said, adding that while many states have allowed cannabis shops to operate as essential services during the health crisis, these businesses are still experiencing financial challenges amid social distancing and stay-at-home orders.
The coalition was formed in July 2019 with the aim of working to "frame legalization as an issue of criminal justice reform, equity, racial justice, economic justice, and empowerment, particularly for communities most targeted by over-enforcement of marijuana laws."
Its other members include the Center for American Progress, Center for Law and Social Policy, Immigrant Legal Resource Center, Lawyers' Committee for Civil Rights Under Law, Leadership Conference on Civil & Human Rights, Students for Sensible Drug Policy, United Food and Commercial Workers International Union, National Association of Social Workers and JustLeadershipUSA.
Challenges caused by the coronavirus outbreak will "disproportionately hit minority-owned businesses the hardest—jeopardizing efforts to make the industry more reflective of communities directly affected by marijuana prohibition," the groups wrote in the new letter. "Workers in the state-legal marijuana industry are no different than other sectors of the economy who show up to work every day to provide for their families. If marijuana businesses are unable to survive, the lives of millions of patients registered in state medical marijuana programs and the livelihoods of hundreds of thousands of marijuana workers will be under threat."
"Until broader national reforms can be enacted, it is vital that immediate action is taken to protect small businesses—namely businesses owned and operated by people of color and people directly impacted by the war on drugs—operating in this industry. This will ensure that underrepresented business owners are able to survive this economic hit in an industry in which they are already under-resourced."
NEW: As a member of the Marijuana Justice Coalition, we just wrote to lawmakers urging them to expand access to #COVID19 relief to small marijuana businesses.

This funding is vital for vulnerable minority-owned small businesses in the marijuana industry. https://t.co/aFDaht3u1y pic.twitter.com/8k1UzhqXVT

— The Leadership Conference (@civilrightsorg) April 27, 2020
Sens. Jacky Rosen (D-NV) and Ron Wyden (D-OR) sent a letter to Senate leadership last week, asking for language to be inserted into future coronavirus legislation that would give cannabis companies access to SBA programs. The previous week, Rep. Earl Blumenauer (D-OR) led a similar letter.
While such language did not make it into the latest round of COVID relief passed by Congress last week, more than a dozen lawmakers filed a new bill that would resolve the problem in the next legislative package.
Rep. Ed Perlmutter (D-CO) also recently said he's working to allow marijuana businesses to access banking services amid the pandemic—a proposal that he said House Speaker Nancy Pelosi (D-CA) supports.
"Now more than ever, if we are to provide pathways of opportunity and ownership for communities that have been historically targeted and marginalized under the senseless and cruel policies of marijuana criminalization, Congress must protect these small businesses in order to ensure a level playing field in these emerging markets," the groups wrote in the new letter. "Financial relief must be extended to these businesses that a majority of governors and other government officials have deemed "essential" at this moment."
In a letter to state treasurers that was delivered earlier this month, a coalition of marijuana industry associations urged the officials to pressure their congressional delegations to include SBA access for cannabis firms in future coronavirus legislation. They also want the states to explore providing separate loan and lending programs for the market.
Reps. Joyce Beatty (D-OH) and Joe Kennedy III (D-MA) also asked leadership last week to make it so that business owners with prior convictions, including for simple marijuana possession, aren't disqualified from SBA's Paycheck Protection Program.
Colorado Gov. Jared Polis (D) recently sent a letter asking a congressman from his state to take up the issue with his colleagues and ensure SBA access for the cannabis industry.
Lawmakers are also making a different kind of COVID-related cannabis push concerning veterans access to marijuana. In a letter led by Sen. Elizabeth Warren (D-MA) last week, members of the Massachusetts congressional delegation urged the head of the U.S. Department of Veterans Affairs to allow its doctors to issue verbal recommendations for medical cannabis amid the pandemic.
Read the Marijuana Justice Coalition letter below:
Civil Rights Groups Want Ma… by Marijuana Moment on Scribd
Lawmakers File Bill To Let Marijuana Businesses Access Federal Coronavirus Relief Funds
Photo courtesy of Mike Latimer.