First Senate Marijuana Bill Of 2019 Would Force Study On Medical Cannabis For Veterans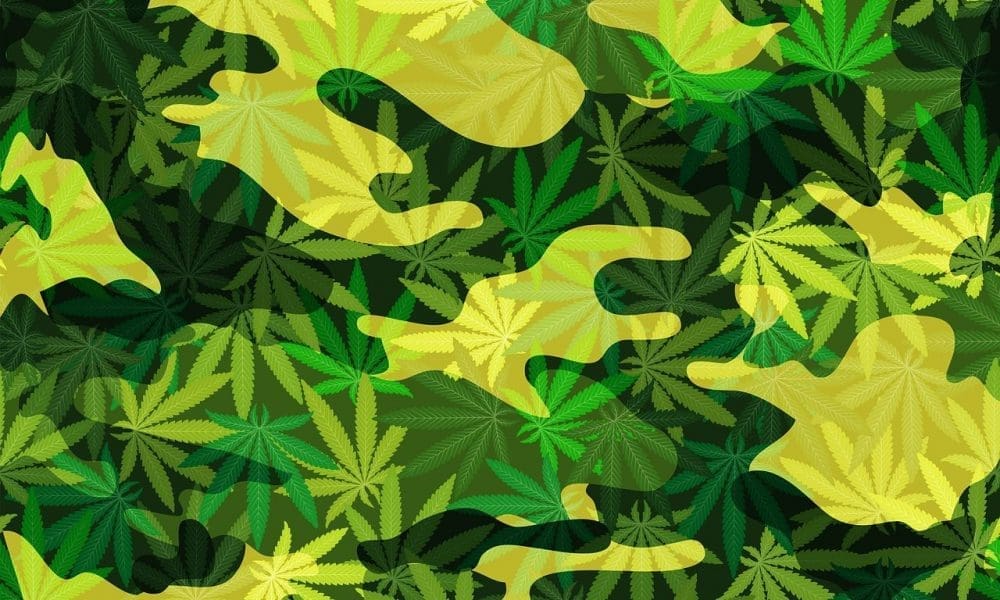 The first Senate marijuana bill of the new Congress focuses on increasing research on the medical benefits of cannabis for military veterans.
The legislation, introduced by Sens. Jon Tester (D-MT) and Dan Sullivan (R-AK) on Thursday, would direct the U.S. Department of Veteran Affairs (VA) to conduct clinical trials on the effectiveness of medical marijuana in the treatment of conditions common among military veterans.
While the new bill has the same title as a proposal the bipartisan duo filed during the last Congress, its language—which is not yet online but was obtained by Marijuana Moment—much more forcefully directs VA to begin researching medical cannabis than the earlier legislation did.
Whereas last year's version simply said that the department "may conduct and support research relating to the efficacy and safety of forms of cannabis," nothing in current federal law actually prevents it from doing so.
This latest version stipulates that the VA, which has been reluctant to engage in marijuana studies, "shall" begin conducting clinical trials on cannabis.
"The VA needs to listen to the growing number of veterans who have already found success in medicinal cannabis in easing their pain and other symptoms," Tester, the ranking member on the Senate Veterans' Affairs Committee, said in a press release. "Our bill will make sure the VA takes proactive steps to explore medicinal cannabis as a safe and effective alternative to opioids for veterans suffering from injuries or illness received in the line of duty."
The proposed double-blind randomized controlled clinical trials are meant to cover the potential therapeutic applications of marijuana for post-traumatic stress disorder and chronic pain.
In particular, the department would have to study areas such as medical marijuana's effect on opioid, benzodiazepine and alcohol consumption, as well as inflammation, sleep quality, spasticity, agitation, quality of life, mood, anxiety, social functioning, suicidal ideation and frequency of nightmares or night terrors.
Marijuana reform advocates praised the new legislation's more forceful language as compared to the prior bill.
"The more assertive language is great improvement to this commonsense research bill that could ultimately help veterans with debilitating conditions," Michael Liszewski, principal of The Enact Group, a lobbying and consulting firm that focuses on cannabis issues, told Marijuana Moment.
"The Department of Veterans Affairs already has the ability to conduct this research and the previous language would have let the Department continue to drag its heels," he said. "It's sort of like the difference between a parent telling their child 'maybe you should clean up your room' versus 'you will clean up your room, now.'"
Sullivan said that he's heard from many veteran constituents who are interested in finding an alternative to prescription painkillers for their pain.
"Many of our nation's veterans already use medicinal cannabis, and they deserve to have full knowledge of the potential benefits and side effects of this alternative therapy," he said in a press release.
During the last Congress, the Senate version of the legislation garnered six cosponsors, while 55 representatives ultimately signed onto the House version. The bill became the first standalone piece of marijuana legislation to clear a congressional panel when the House Veterans' Affairs Committee approved it in May.
Nonetheless, VA leadership remained reluctant about engaging in marijuana research.
"VA is committed to researching and developing effective ways to help Veterans cope with post-traumatic stress disorder and chronic pain conditions," VA Secretary David Shulkin wrote in a letter to lawmakers last year. "However, federal law restricts VA's ability to conduct research involving medical marijuana, or to refer veterans to such projects."
That isn't true.
Meanwhile, top officials in the Trump administration have talked about pressuring the VA to conduct studies on medical marijuana for veterans, emails revealed, but they expressed concerns about how the Justice Department would react.
Read the full text of the new Senate veterans medical cannabis bill below:
Senate Veterans Medical Mar… by on Scribd
GOP Congressman Talks To Trump About Marijuana And Slams 'Stupid' Anti-Cannabis Republican Colleagues