Marijuana Banking Bill Will Get A Full House Floor Vote This Month
A bipartisan bill to protect banks that service marijuana businesses will get a House floor vote by the end of the month, the office of Majority Leader Steny Hoyer (D-MD) confirmed to Marijuana Moment on Friday.
House leadership announced the decision to Democratic lawmakers at a closed-door meeting on Thursday.
"Mr. Hoyer said at the Whip meeting yesterday that he intends to move it this month," a Hoyer staffer said in an email. "We're discussing it with Members, but it hasn't been scheduled just yet."
Prior to confirmation from Hoyer's office, four sources initially described the development to Marijuana Moment, with some saying the vote would be made under suspension of the rules—a procedure that is generally reserved for non-controversial legislation.
Voting on suspension would require two-thirds of the chamber (290 members) to vote in favor of the Secure and Fair Enforcement (SAFE) Banking Act in order for it to pass. The bill, which cleared the House Financial Services Committee in March, currently has 206 cosponsors, including 26 Republicans.
No amendments would be allowed to be added on the floor under the suspension process.
Problems could arise if lawmakers aren't able to rally additional votes from conservative members or if there's pushback over the strategy from progressive lawmakers, though it is unlikely Democratic leadership would advance the bill if they didn't believe they have the votes for passage.
While interest in resolving the banking issue is generally bipartisan, it's within reason to assume that lawmakers on both sides of the aisle might have wanted the opportunity to offer provisions such as extending protections to hemp businesses or adding language promoting social equity policies. That said, it is possible that leadership could file an entirely new piece of legislation that is similar to the SAFE Banking Act but contains modified provisions negotiated with key members and use that as the vehicle for floor action.
Many expected cannabis banking legislation to receive a floor vote before the August recess, but that did not come to fruition.
In any case, the development comes as the Senate Banking Committee is also preparing to hold a vote on marijuana banking legislation, with Chairman Mike Crapo (R-ID) announcing on Thursday that his panel is "working to try to get a bill ready." He didn't offer a timeline, however, other than saying he hoped to advance the legislation by the end of the year.
While sources told Marijuana Moment that Hoyer made his decision to allow cannabis banking vote following an earlier Wednesday meeting on the issue, it is likely that building momentum in the GOP-controlled Senate added to pressure on the House to act so that Democrats wouldn't be seen as lagging behind Republicans on cannabis reform, an issue the party has sought to take political ownership of.
Following Crapo's statement on advancing the banking legislation, Rep. Ed Perlmutter (D-CO), chief sponsor of the SAFE Banking Act, told Marijuana Moment that he welcomes the senator's "commitment to resolve the banking conflicts that have been created by the misalignment in state and federal law on the issue of cannabis."
"I remain focused on passing the SAFE Banking Act out of the House and look forward to working with my colleagues in the Senate as they take up the SAFE Banking Act or work to develop and pass similar legislation," he said.
Banking access is largely seen as one of the most achievable pieces of cannabis legislation that stands to pass this Congress. Advocates and reform-minded lawmakers view it as one of the first steps on the path toward ending federal marijuana prohibition.
"We are seeing the blueprint in action and moving forward on critical legislation to protect state legal cannabis banking," Rep. Earl Blumenauer (D-OR) told Marijuana Moment, referring to a memo he sent to House leadership last year outlining a committee-by-committee process for passing incremental cannabis bills leading up to major legislation to end federal prohibition. "Earlier this summer, the House passed protections for state and tribal cannabis laws. In the most cannabis friendly Congress in history, we need to keep up this momentum. There is still much to be done."
There has been some disagreement within advocacy circles about whether it's prudent to pass legislation viewed as primarily favorable to the industry before advancing comprehensive legislation that deschedules cannabis and takes steps to repair the harms of prohibition enforcement.
"It is our hope that after the successful passage of the SAFE Banking Act in the House, we will be able to advance legislation that ends the federal criminalization of cannabis once and for all," Justin Strekal, political director of NORML, told Marijuana Moment. "Now is our time to demonstrate that marijuana law reform is both good policy and good politics."
"We will not stop until otherwise law-abiding Americans are no longer discriminated against or criminalized due to the past or future choice to consume cannabis," he said.
Neal Levine, CEO of the Cannabis Trade Federation, told Marijuana Moment that the group is "delighted that the U.S. House of Representatives is on the brink of passing a landmark piece of cannabis policy legislation that modernizes our antiquated banking laws to reflect the will of the people."
"This is welcomed and long overdue news for the over 200,000 employees that work in the industry, cannabis businesses, and for public safety in the communities in which we operate," he said. "Once the SAFE Banking Act passes the U.S. House, we call on the U.S. Senate to move quickly to protect our businesses and our workers."
Pressure has been building all year from stakeholders and policymakers alike to get the legislation passed. Endorsements aren't just coming from reform groups, either; 50 state banking associations, the National Association of State Treasurers, the top financial regulators of 25 states, a majority of state attorneys general and bipartisan governors of 20 states have also voiced support for the SAFE Banking Act.
Earlier this month, the head of the American Bankers Association predicted that the bill would be passed in the House "as early as September."
This story was updated to add comment from Perlmutter and Hoyer's office.
Massachusetts Governor Defends Closing Recreational Marijuana Shops To Prevent Out-Of-State Shoppers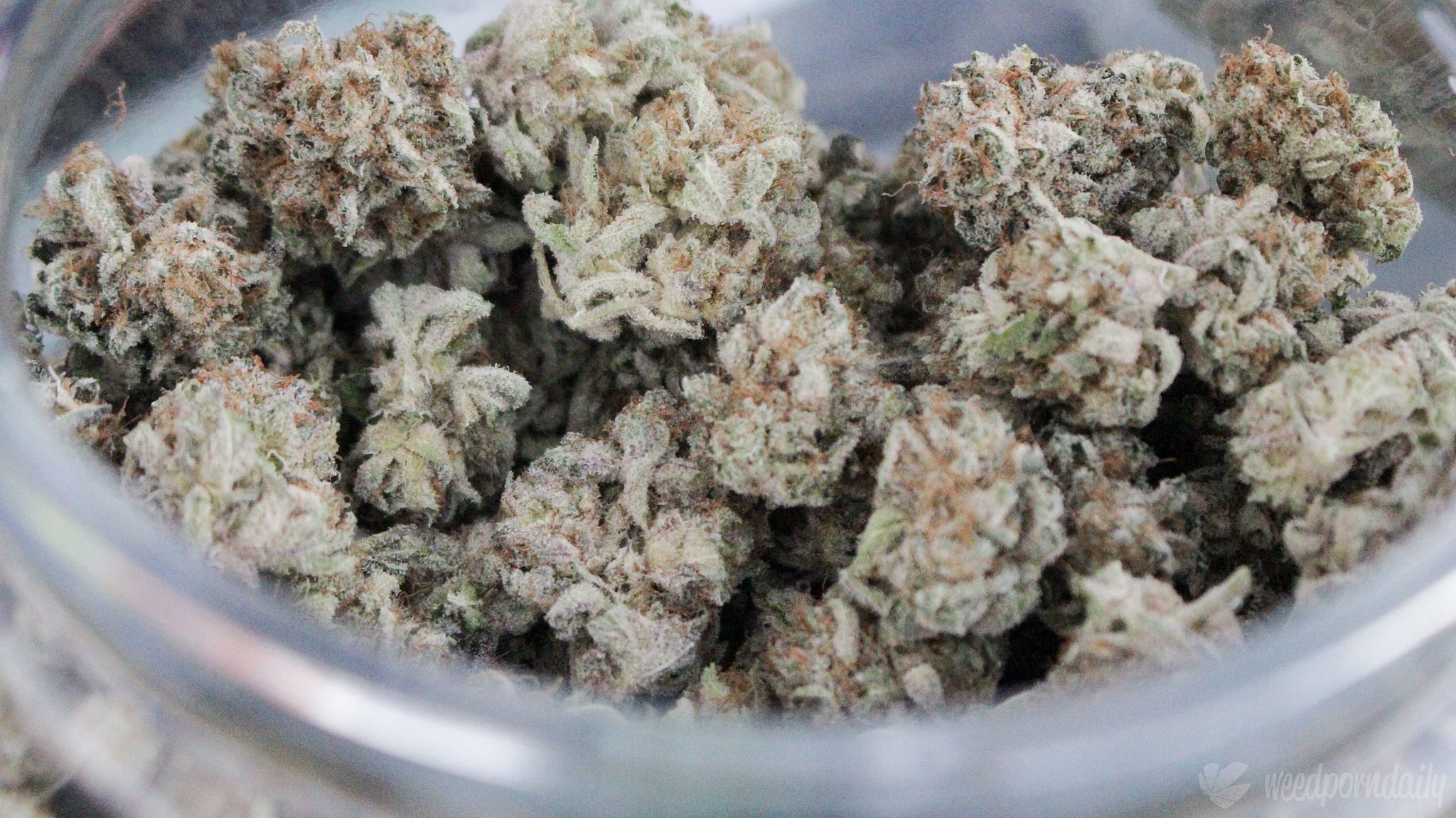 The governor of Massachusetts doubled down on the state's temporary closure of recreational marijuana shops during the coronavirus outbreak on Tuesday, telling reporters that allowing them to reopen could exacerbate the health crisis by attracting visitors from states where cannabis remains illegal.
During a press conference, Gov. Charlie Baker (R) was asked about the state's decision to exclude adult-use stores from the list of "essential businesses" that can continue to operate during the pandemic. He stressed that medical cannabis dispensaries can continue to serve patients but seemed to argue that the lack of regulated marijuana markets in surrounding states is forcing the state's hand on recreational retailers.
"We are doing a lot of things to try to get people to stay at home," he said, adding that travel advisories currently instruct out-of-state visitors to self-quarantine for 14 days.
"There is tons of evidence that because Massachusetts is one of the few states in the Northeast that has legalized recreational marijuana, that if we make recreational marijuana available as an essential business—remember, medical marijuana is available as an essential business—if we make recreational marijuana available, we are going to have to deal with the fact that people are going to come here from all over the place across the Northeast and create issues for us with respect to the fundamental issue we are trying to solve for here, which is to stop the spread," Baker said. "For that reason and that reason alone, I think this is just a non-starter with us."
Asked whether the state could make it so only Massachusetts residents could access adult-use shops, the governor said "I don't know if you can do that legally," though it's "certainly something that some folks have talked about."
Baker is facing pressure from regulators and industry stakeholders to allow recreational stores to stay open. Layoffs and furloughs have already started occurring in the market in response to his order.
In a letter to the governor on Monday, dozens of marijuana operators in the state argued that while they appreciate the need to protect public health during this pandemic, shuttering their businesses means people will turn to the illicit, unregulated market for cannabis, and that poses its own set of risks.
Shaleen Title, who serves as a commissioner on the Massachusetts Cannabis Control Commission, told Marijuana Moment that public safety "must remain our top priority as Massachusetts confronts the coronavirus pandemic" and she appreciates the governor "for recognizing that even as we strive to minimize unnecessary interactions, access to medical cannabis is essential to the health of tens of thousands of patients in Massachusetts."
"And I welcome and share his confidence in the ability of the Commission and its medical licensees to operate safely amid the unprecedented challenges posed by COVID-19, including by enhancing sanitation procedures, limiting the number of patrons, and allowing curbside pickup," she said.
But she parted with the governor when it comes to recreational businesses.
"I believe those same measures, potentially along with a restriction on out-of-state customers, could be applied to adult-use facilities to allow for resumed operations," she said. "Reopening these businesses would provide access to the many adult-use consumers who rely on cannabis for medical purposes."
As the U.S. grapples with the COVID-19 outbreak, numerous states are having to decide where to draw the line for cannabis businesses. Many allow both adult-use and medical cannabis dispensaries to operate, with some recommending social distancing measures such as curbside pickup for marijuana products to mitigate the spread of the virus.
According to a recent poll, a majority of Americans agree that medical cannabis dispensaries are "essential services" that should remain open.
Marijuana Legalization 'Not Likely' In New York Budget, Governor Says On Eve Of Deadline
Photo courtesy of WeedPornDaily.
Marijuana Legalization 'Not Likely' In New York Budget, Governor Says On Eve Of Deadline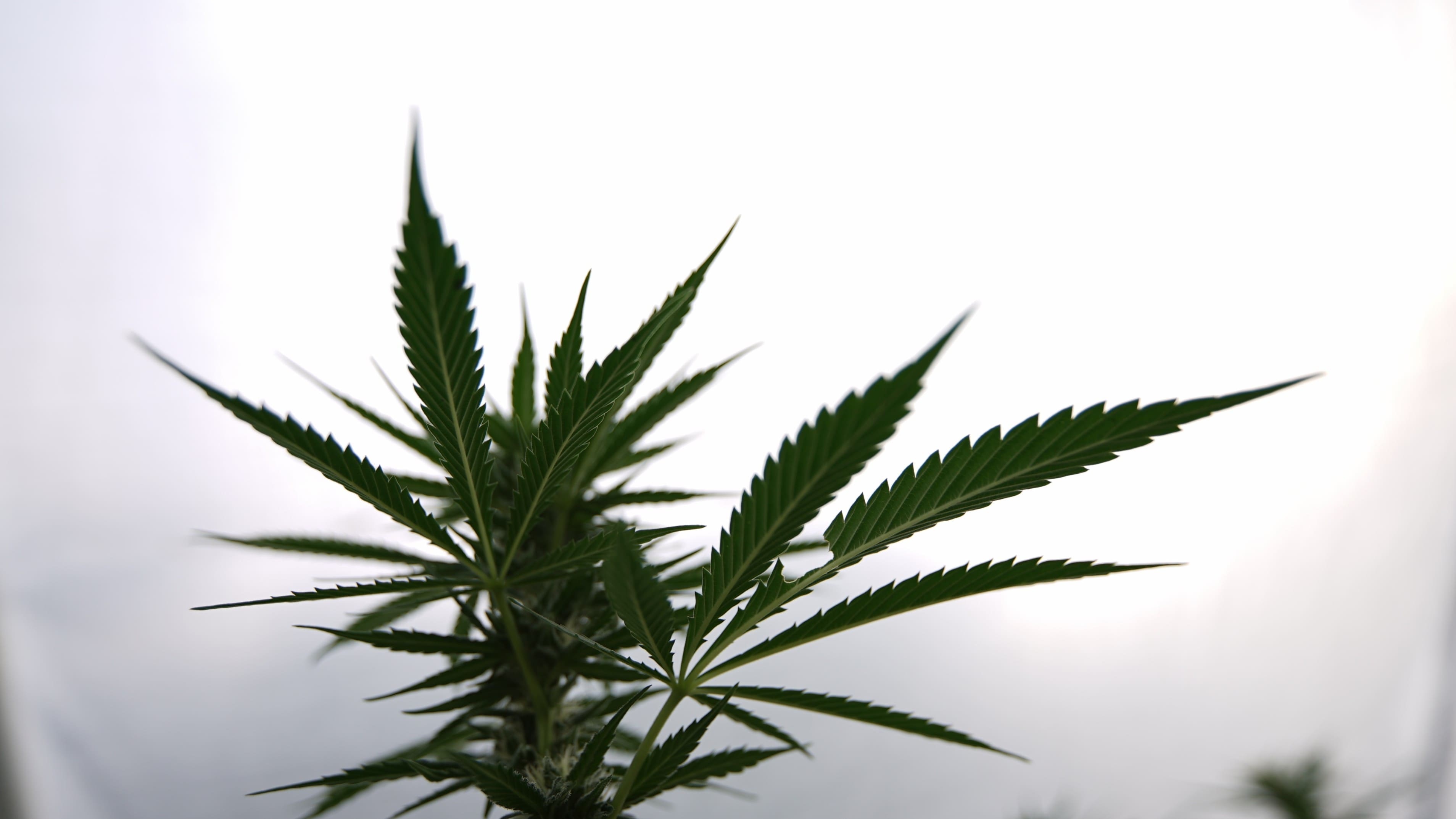 Marijuana legalization is "not likely" to be included in the final budget in New York, Gov. Andrew Cuomo (D) said on Tuesday, explaining that the issue proved too complicated as the state grapples with the coronavirus.
Another sign that the policy change isn't happening as Cuomo and advocates had planned comes from a pair of newly revised budget bills that exclude the proposal, making it all but certain that legalization won't make the final cut.
"Too much, too little time," the governor said of the proposal during a press conference.
Wednesday is the deadline to deliver a budget, and so the identical Senate and Assembly spending bills that were freshly amended on Tuesday are unlikely to substantially change before they get a vote and sent to the governor's desk. A provision in Cuomo's original proposal that would implement an adult-use cannabis market was "intentionally omitted," text of the legislation states. That phrase is used repeatedly throughout the legislation for policies that missed the cut.
That's not to say that there's no appetite for the reform move within the legislature. It was expected to make it into the budget, but the coronavirus outbreak shifted legislative priorities and legalization evidently proved too complicated an issue to work out ahead of the deadline. Top lawmakers have said there's no reason that they can't develop a comprehensive reform plan outside of the budget.
However, Cuomo said earlier this month that his preference would be to address legalization through the budget because, outside of that process, "the easiest thing for a legislative body to do is to do nothing."
The release of the budget bills seems to confirm details included on a draft budget report that was shared with Marijuana Moment on Monday. It similarly said that the "Adopted Budget omits the Executive proposal to legalize adult use cannabis."
A revised standalone legalization bill was recently introduced in the Senate, and advocates hoped the language would be inserted into the budget, but that didn't pan out. However, it's possible that legislators could still take it up separately after the budget is handled. That said, it remains to be seen when the legislature, which has scaled down other activity amidst the COVID-19 pandemic, will be able to tackle the issue.
A spokesperson for the bill's sponsor, Sen. Liz Krueger (D), told Marijuana Moment on Monday that "nothing is done until it is done, but the Senator has said previously that the Governor's staff essentially took marijuana off the table weeks ago" in budget talks.
The senator still believes that "if it can't get done the right way in the budget right in the middle of overlapping public health and fiscal crises, that there is no reason it can't get done right later."
Assembly Majority Leader Crystal Peoples-Stokes (D), who has also sponsored a legalization bill, told Politico that "I wish that it was [included in the budget], but I don't believe that it is."
Marijuana Moment reached out to Senate and Assembly leadership for comment about the budget bills, but representatives were not immediately available.
"While legalizing cannabis is necessary to reduce the decades of unjust, racist targeting of communities of color in New York, our state faces a public health crisis right now and efforts to contain COVID-19 demand legislators' full attention," Kassandra Frederique or the Drug Policy Alliance said. "We remain committed to seeing legalization passed in New York at a time when critical components of equity and community reinvestment can be thoroughly addressed."
"The regulation of marijuana in our state must be centered in economic and racial justice now more than ever, because we know the same communities targeted by drug enforcement are the ones with the least access to healthcare right now, the ones grappling with decades of the economic toll from criminalization, with low wages, unstable housing, and the ones losing jobs and loved ones at the same time," she added. "The creation of a diversified and equitable industry that supports New York-based small businesses and farmers will be imperative coming out of this crisis. When the dust settles and New York has survived this pandemic, these communities that are on the frontlines of this crisis—in addition to the legacy of harmful enforcement—must be the center of our rebuilding effort."
Prohibitionist group Smart Approaches To Marijuana celebrated reports that legalization would not be included in the budget, stating that "the consideration of marijuana legalization and commercialization during this outbreak is unconscionable and extremely shortsighted."
🚨🚨🚨BREAKING 🚨🚨🚨

Today it was reported that efforts to legalize marijuana through the budget process in New York have failed.

This is a tremendous victory for public health and safety.
Our statement: pic.twitter.com/yVr9rlAr8g

— SAM (@learnaboutsam) March 31, 2020
Cuomo also originally planned to tour legal cannabis states to learn from their experiences and take lessons back home, but that plan was also derailed due to the coronavirus.
The governor pitched legalization in his budget proposal last year as well. But following months of negotiation, the legislature failed to produce a passable bill—with disagreements centering on issues such as how tax revenue would be allocated—and so the effort carried over to this year.
Cuomo seemed optimistic that 2020 would be the year for legal cannabis in New York, and he touted the proposal in his State of the State address in January. Just last week, he indicated the effort was still alive, though he also recognized that it may prove too complicated an issue to ultimately deliver through the budget this round.
Meanwhile, drug policy reform efforts across the country are struggling amid the pandemic.
Activists in California recently released a video asking California officials to allow digital signatures for a petition to revise the state's adult-use marijuana program. In Washington, D.C., advocates for a measure to decriminalize psychedelics similarly wrote to the mayor and local lawmakers, imploring them to accept online signatures for their ballot petition.
Another California campaign to legalize psilocybin mushrooms is struggling and asking for electronic signature gathering to qualify for the ballot. An effort to legalize medical cannabis in Nebraska is facing similar signature gathering challenges. A campaign to legalize cannabis in Missouri is also in jeopardy.
In Oregon, advocates for a measure to decriminalize drug possession and a separate initiative to legalize psilocybin for therapeutic purposes have suspended in-person campaign events amid the pandemic.
Arizona activists shared some more positive news last week, however, announcing that they have collected more than enough signatures to qualify for the state's November ballot—though they have not yet been submitted to or verified by the state.
Coronavirus Upends Marijuana, Psychedelics And Drug Reform Ballot Measures
This story was updated to include comment from Drug Policy Alliance.
Photo courtesy of Chris Wallis // Side Pocket Images.
DC Activists Have A New Plan To Get Psychedelics Decriminalization On The Ballot Despite Coronavirus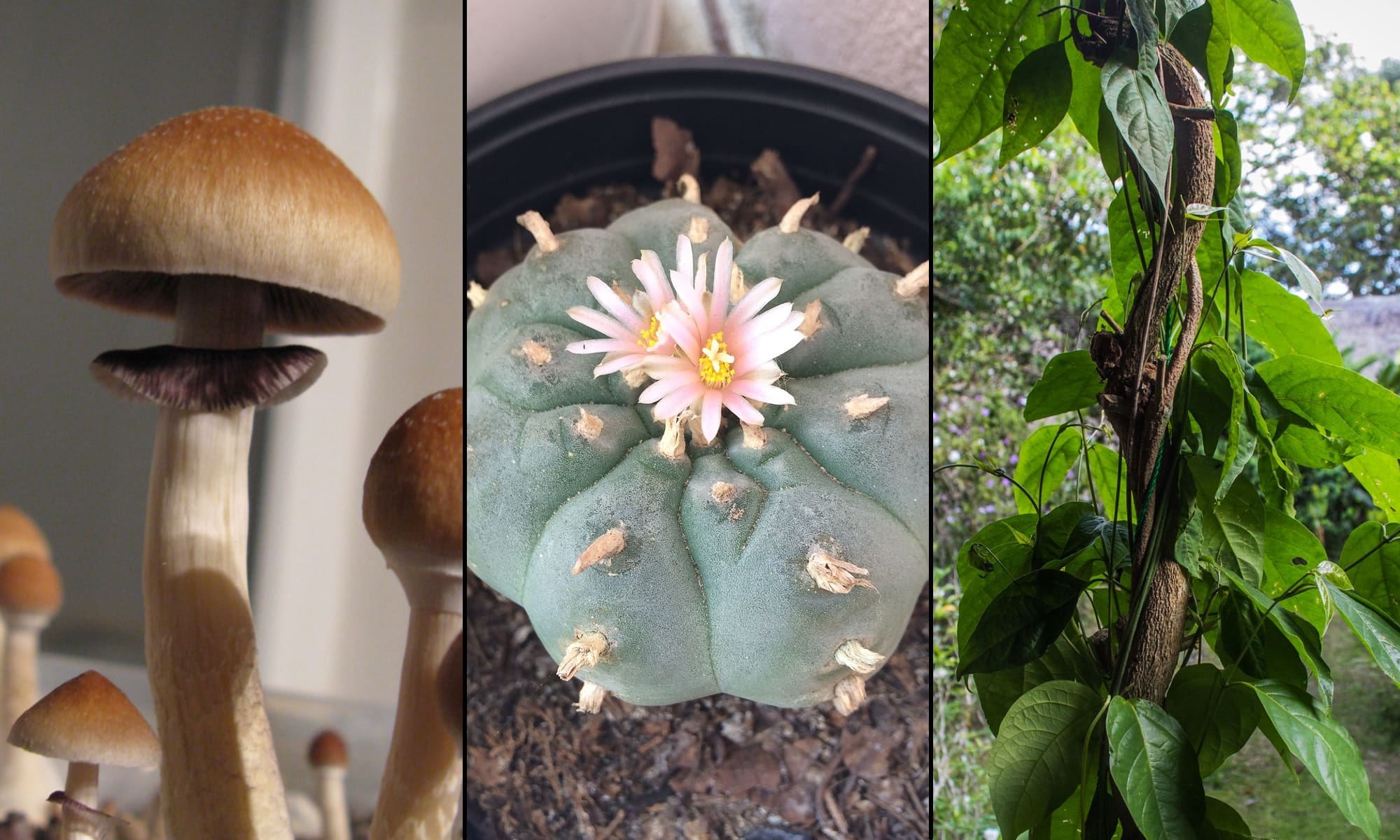 Activists in Washington, D.C. are considering a new strategy to get a measure to decriminalize psychedelics on the November ballot, with the coronavirus outbreak having forced them to suspend in-person signature gathering.
While Decriminalize Nature D.C. hoped that officials would pass emergency legislation allowing the digital collection of signatures, they aren't actively considering that option. And the District Council's chairman said he would not simply place the initiative on the ballot for voters to decide regardless of the signature count.
That's left the group in a challenging position. But they're not out of ideas yet.
Now the campaign is exploring the possibility of conducting "micro-scale petition signature collection" to make the ballot. The plan would involve having petitions mailed to supporters, who would circulate it and collect signatures from "registered DC voters in their immediate vicinity, such as family, roommates, friends and close-by neighbors" and then return the signed petitions to the campaign headquarters.
We've received excellent feedback from our NEW Supporter Survey! This is your chance to give input as we adapt to opportunities and challenges presented by COVID-19. Please complete and share the survey here: https://t.co/B0LYBI4eXX #DecrimNature #Initiative81 #RestoringOurRoots

— DecrimNatureDC (@DecrimNatureDC) March 30, 2020
They've launched an online survey to determine the feasibility of the option. It asks prospective volunteers to estimate how many signatures they could theoretically collect under that limited scope and provide their mailing information should the campaign decide to move forward with the plan.
This is one of the last remaining options for the 2020 effort, which is working to make a wide range of psychedelics among the district's lowest law enforcement priorities.
Council Chairman Phil Mendelson (D) said during a press conference on Friday that he "would not say that we're looking for legislative action to put [the initiative] on the ballot" outside of the conventional process.
Board of Elections Chairman Michael Bennett also took a question about the prospect of allow electronic signature collection. He said his panel is not considering the possibility "at this point."
Watch the comments below, starting around 22:15:
Decriminalize Nature D.C. is one of numerous groups working to change local and state drug policy laws. And it's not alone in its struggle amid the current pandemic.
A California campaign to legalize psilocybin mushrooms is struggling and asking for electronic signature gathering to qualify for the ballot.
In Oregon, advocates for a measure to decriminalize drug possession and a separate initiative to legalize psilocybin for therapeutic purposes have suspended in-person campaign events amid the pandemic.
Activists in California recently released a video asking California officials to allow digital signatures for a petition to revise the state's adult-use marijuana program. An effort to legalize medical cannabis in Nebraska is facing similar signature gathering challenges. A campaign to legalize cannabis in Missouri is also in jeopardy.
Arizona activists shared some more positive news last week, however, announcing that they have collected more than enough signatures to qualify for the state's November ballot—though they have not yet been submitted to or verified by the state.
Marijuana Legalization Left Out Of New York Budget, According To Draft Summary Document
Photo elements courtesy of carlosemmaskype and Apollo.