Marijuana Banking Bill Will Get A Full House Floor Vote This Month
A bipartisan bill to protect banks that service marijuana businesses will get a House floor vote by the end of the month, the office of Majority Leader Steny Hoyer (D-MD) confirmed to Marijuana Moment on Friday.
House leadership announced the decision to Democratic lawmakers at a closed-door meeting on Thursday.
"Mr. Hoyer said at the Whip meeting yesterday that he intends to move it this month," a Hoyer staffer said in an email. "We're discussing it with Members, but it hasn't been scheduled just yet."
Prior to confirmation from Hoyer's office, four sources initially described the development to Marijuana Moment, with some saying the vote would be made under suspension of the rules—a procedure that is generally reserved for non-controversial legislation.
Voting on suspension would require two-thirds of the chamber (290 members) to vote in favor of the Secure and Fair Enforcement (SAFE) Banking Act in order for it to pass. The bill, which cleared the House Financial Services Committee in March, currently has 206 cosponsors, including 26 Republicans.
No amendments would be allowed to be added on the floor under the suspension process.
Problems could arise if lawmakers aren't able to rally additional votes from conservative members or if there's pushback over the strategy from progressive lawmakers, though it is unlikely Democratic leadership would advance the bill if they didn't believe they have the votes for passage.
While interest in resolving the banking issue is generally bipartisan, it's within reason to assume that lawmakers on both sides of the aisle might have wanted the opportunity to offer provisions such as extending protections to hemp businesses or adding language promoting social equity policies. That said, it is possible that leadership could file an entirely new piece of legislation that is similar to the SAFE Banking Act but contains modified provisions negotiated with key members and use that as the vehicle for floor action.
Many expected cannabis banking legislation to receive a floor vote before the August recess, but that did not come to fruition.
In any case, the development comes as the Senate Banking Committee is also preparing to hold a vote on marijuana banking legislation, with Chairman Mike Crapo (R-ID) announcing on Thursday that his panel is "working to try to get a bill ready." He didn't offer a timeline, however, other than saying he hoped to advance the legislation by the end of the year.
While sources told Marijuana Moment that Hoyer made his decision to allow cannabis banking vote following an earlier Wednesday meeting on the issue, it is likely that building momentum in the GOP-controlled Senate added to pressure on the House to act so that Democrats wouldn't be seen as lagging behind Republicans on cannabis reform, an issue the party has sought to take political ownership of.
Following Crapo's statement on advancing the banking legislation, Rep. Ed Perlmutter (D-CO), chief sponsor of the SAFE Banking Act, told Marijuana Moment that he welcomes the senator's "commitment to resolve the banking conflicts that have been created by the misalignment in state and federal law on the issue of cannabis."
"I remain focused on passing the SAFE Banking Act out of the House and look forward to working with my colleagues in the Senate as they take up the SAFE Banking Act or work to develop and pass similar legislation," he said.
Banking access is largely seen as one of the most achievable pieces of cannabis legislation that stands to pass this Congress. Advocates and reform-minded lawmakers view it as one of the first steps on the path toward ending federal marijuana prohibition.
"We are seeing the blueprint in action and moving forward on critical legislation to protect state legal cannabis banking," Rep. Earl Blumenauer (D-OR) told Marijuana Moment, referring to a memo he sent to House leadership last year outlining a committee-by-committee process for passing incremental cannabis bills leading up to major legislation to end federal prohibition. "Earlier this summer, the House passed protections for state and tribal cannabis laws. In the most cannabis friendly Congress in history, we need to keep up this momentum. There is still much to be done."
There has been some disagreement within advocacy circles about whether it's prudent to pass legislation viewed as primarily favorable to the industry before advancing comprehensive legislation that deschedules cannabis and takes steps to repair the harms of prohibition enforcement.
"It is our hope that after the successful passage of the SAFE Banking Act in the House, we will be able to advance legislation that ends the federal criminalization of cannabis once and for all," Justin Strekal, political director of NORML, told Marijuana Moment. "Now is our time to demonstrate that marijuana law reform is both good policy and good politics."
"We will not stop until otherwise law-abiding Americans are no longer discriminated against or criminalized due to the past or future choice to consume cannabis," he said.
Neal Levine, CEO of the Cannabis Trade Federation, told Marijuana Moment that the group is "delighted that the U.S. House of Representatives is on the brink of passing a landmark piece of cannabis policy legislation that modernizes our antiquated banking laws to reflect the will of the people."
"This is welcomed and long overdue news for the over 200,000 employees that work in the industry, cannabis businesses, and for public safety in the communities in which we operate," he said. "Once the SAFE Banking Act passes the U.S. House, we call on the U.S. Senate to move quickly to protect our businesses and our workers."
Pressure has been building all year from stakeholders and policymakers alike to get the legislation passed. Endorsements aren't just coming from reform groups, either; 50 state banking associations, the National Association of State Treasurers, the top financial regulators of 25 states, a majority of state attorneys general and bipartisan governors of 20 states have also voiced support for the SAFE Banking Act.
Earlier this month, the head of the American Bankers Association predicted that the bill would be passed in the House "as early as September."
This story was updated to add comment from Perlmutter and Hoyer's office.
Postal Service Unveils 'Drug Free USA Forever' Stamp Commemorating 1980s Anti-Drug Program
The U.S. Postal Service (USPS) is rolling out a new stamp design that pays tribute to 1980s-era drug prevention programs and promotes a "drug-free USA."
The stamps, which will go on sale starting in October 2020, were announced at the conclusion of this year's Red Ribbon Week last month, an annual occurrence first launched under the Reagan administration.
"This Drug Free USA Forever stamp will help further raise awareness about the dangers of drug abuse, and the toll it is taking on families and communities around our country," Robert Duncan, chairman of the USPS Board of Governors, said in a press release. "The Postal Service is glad to do its part in marking Red Ribbon Week, and renewing our commitment to helping these efforts to educate youth about the dangers of illegal drugs."
USPS explained that Red Ribbon Week originated after a Drug Enforcement Administration (DEA) agent was tortured and killed in Mexico while investigating drug traffickers in 1985.
"I am very pleased that the U.S. Postal Service will issue a stamp affirming our commitment to a drug-free America," DEA Acting Administrator Uttam Dhillon said. "This stamp will help raise awareness of the fight against drug addiction and honor those who have dedicated their lives to that cause."
A description of the design states that the stamp "features a white star with lines of red, light blue and blue radiating from one side of each of the star's five points, suggesting the unity necessary at all levels to effectively address drug abuse."
USPS isn't applying anti-drug messaging to the cannabis component CBD anymore, however. In September, the agency clarified that hemp-derived CBD products can be mailed under certain circumstances since the crop and its derivatives were federally legalized under the 2018 Farm Bill.
For those with mailing needs who aren't interested in supporting the notion of a "Drug Free USA," USPS does have another stamp that recognizes the 50-year anniversary of the drug-fueled 1969 counterculture music festival Woodstock.
The stamp "features an image of a dove along with the words '3 DAYS OF PEACE AND MUSIC,' evoking the original promotional poster for the festival," USPS says.
Another option is a John Lennon Forever stamp, celebrating the iconic Beatles member and marijuana enthusiast who famously got "high with a little help" from his friends.
"Still beloved around the world, Lennon's music remains an anchor of pop radio and continues to speak for truth and peace," USPS wrote.
Top CDC Official Suggests Legal Marijuana Regulations Can Mitigate Vaping Injuries
Photo courtesy of Wikicommons.
New Congressional Resolution Calls For Marijuana Legalization And Drug Expungements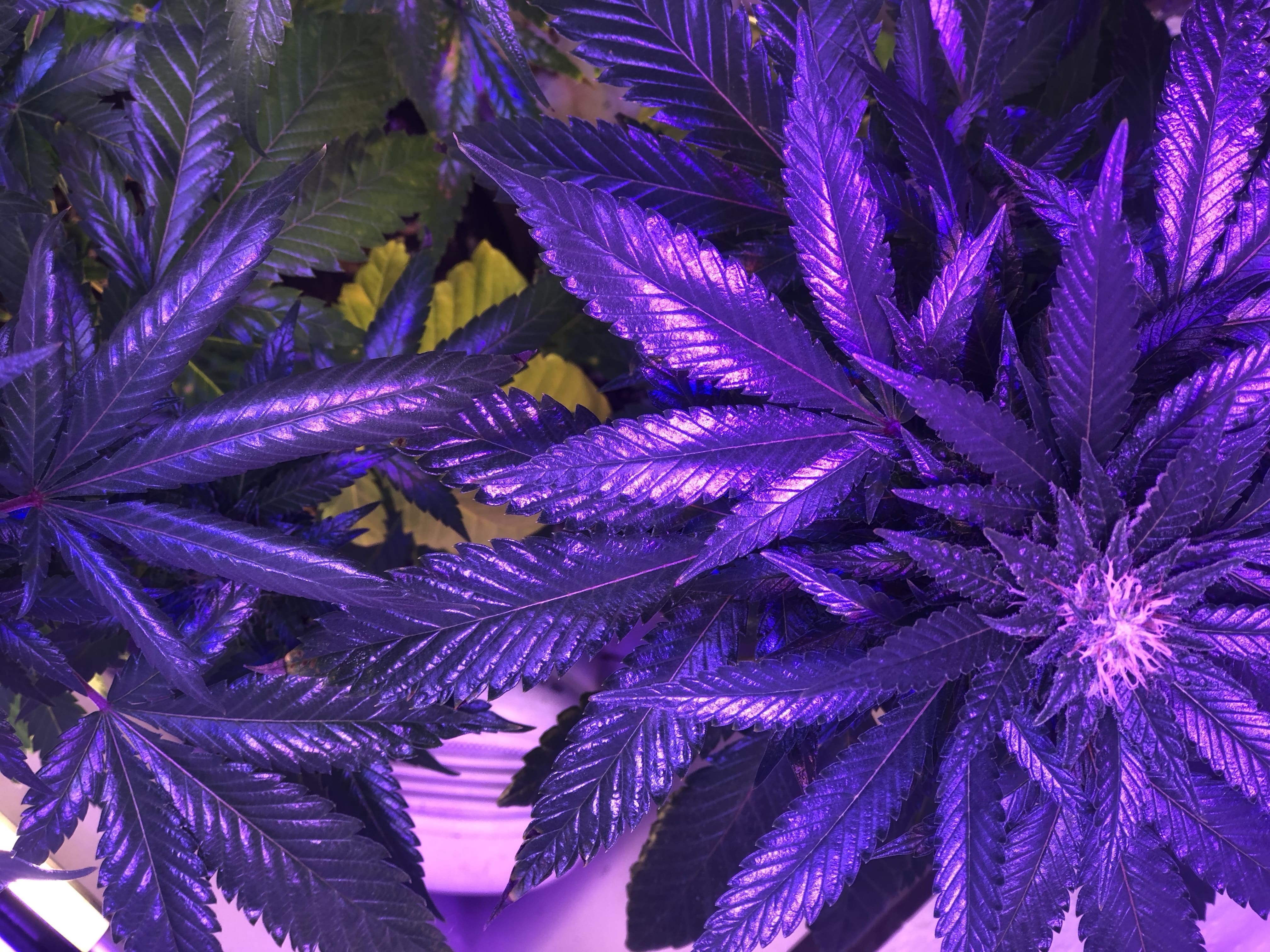 Rep. Ayanna Pressley (D-MA) released a congressional resolution on Thursday that calls for a fundamental reshaping of the criminal justice system, in part by legalizing marijuana and expunging all drug-related convictions.
The congresswoman's "People's Justice Guarantee" resolution outlines "a bold, new vision for justice in the American criminal legal system" that's designed to "transform the U.S. criminal legal system to one that meets America's foundational yet unfilled promise of justice for all."
This is personal for me. It's time for a bold people-centered vision for decarceration & justice in America. Today we're introducing The People's #JusticeGuarantee. Drafted with community & centering a people's process that lifts the voices of those impacted by our broken system. https://t.co/pePAiBuFdg

— Ayanna Pressley (@AyannaPressley) November 14, 2019
The ultimate goal of the measure is to reduce mass incarceration in the country through a series of reform steps that includes ending for-profit prisons, decriminalizing certain non-violent offenses, imposing caps on criminal sentences, abolishing the death penalty, expanding access to mental health services in prisons and reinvesting in communities that have been most impacted by "tough of crime" criminal policies.
Some have characterized the resolution as the "Green New Deal" of criminal justice reform, comparable in scope and ambition to the climate change plan championed by fellow "Squad" member Rep. Alexandria Ocasio-Cortez (D-NY).
Drug policy reform isn't the main feature of the resolution, but it does call for "decriminalizing addiction, homelessness, poverty, HIV status, and disabilities, including mental health diagnosis, by legalizing marijuana and overdose prevention sites, declining to criminally prosecute low-level offenses such as loitering and theft of necessity goods, and expunging the records of individuals for all drug-related offenses."
Interestingly, an earlier draft of the measure reportedly contained language specifying that law enforcement should "use civil citations instead of arrests for drug possession," according to a paraphrase by a reporter with The Appeal who reviewed the document but later updated her story to reflect the version that was actually filed. A call for an 80 percent reduction in the prison population was also removed from the text.
Correction: The version of the resolution Pressley filed in Congress today does not include the call for an 80% reduction in the prison population that the draft I saw yesterday included. My story has been updated. https://t.co/814m5LFzgl

— Kira Lerner (@kira_lerner) November 14, 2019
It's not clear if the provision on "decriminalizing addiction" in the final resolution would involve all drug possession offenses, or why Pressley apparently decided to scale back the scope of the measure from the draft her staff circulated to reporters. Marijuana Moment reached out to the congresswoman's office for clarification but a representative was not immediately available.
The ACLU, Color of Change and National Immigrant Law Center are among several civil rights groups that have endorsed the resolution, which was created in concert with advocates from the National Immigration Law Center, Immigrant Legal Resource Center, Immigrant Defense Project, UndocuBlack Network and others.
"You cannot have a government for and by the people if it is not represented by all of the people," Pressley said in a press release. "For far too long, those closest to the pain have not been closest to the power, resulting in a racist, xenophobic, rogue, and fundamentally flawed criminal legal system."
"The People's Justice Guarantee is the product of a symbiotic partnership with over 20 grassroots organizations and people impacted by the discriminatory policies of our legal system," she said. "Our resolution calls for a bold transformation of the status quo—devoted to dismantling injustices so that the system is smaller, safer, less punitive, and more humane."
While the freshman congresswoman declined to endorse a 2016 marijuana legalization measure that was ultimately approved by Massachusetts voters, she's since positioned herself as a champion for reform, including by voting against an amendment barring people with drug convictions from working in child care services with the U.S. Department of Veterans Affairs.
She also voted in favor of amendments to protect all state marijuana programs from federal intervention and another introduced by Ocasio-Cortez to remove a budget rider that she argued inhibited research into the therapeutic potential of psychedelics.
In addition, Pressley has cosponsored bills concerning marijuana descheduling, research on the benefits of medical cannabis for military veterans and banking access by state-legal businesses.
Read the full text of Pressley's justice reform resolution below: 
Pressley_The People's J… by Marijuana Moment on Scribd
Kamala Harris Jokes About CBD Body Rubs To Make A Serious Point On The Marijuana Industry
Support For Marijuana Legalization Increased Again In 2019, Pew Poll Finds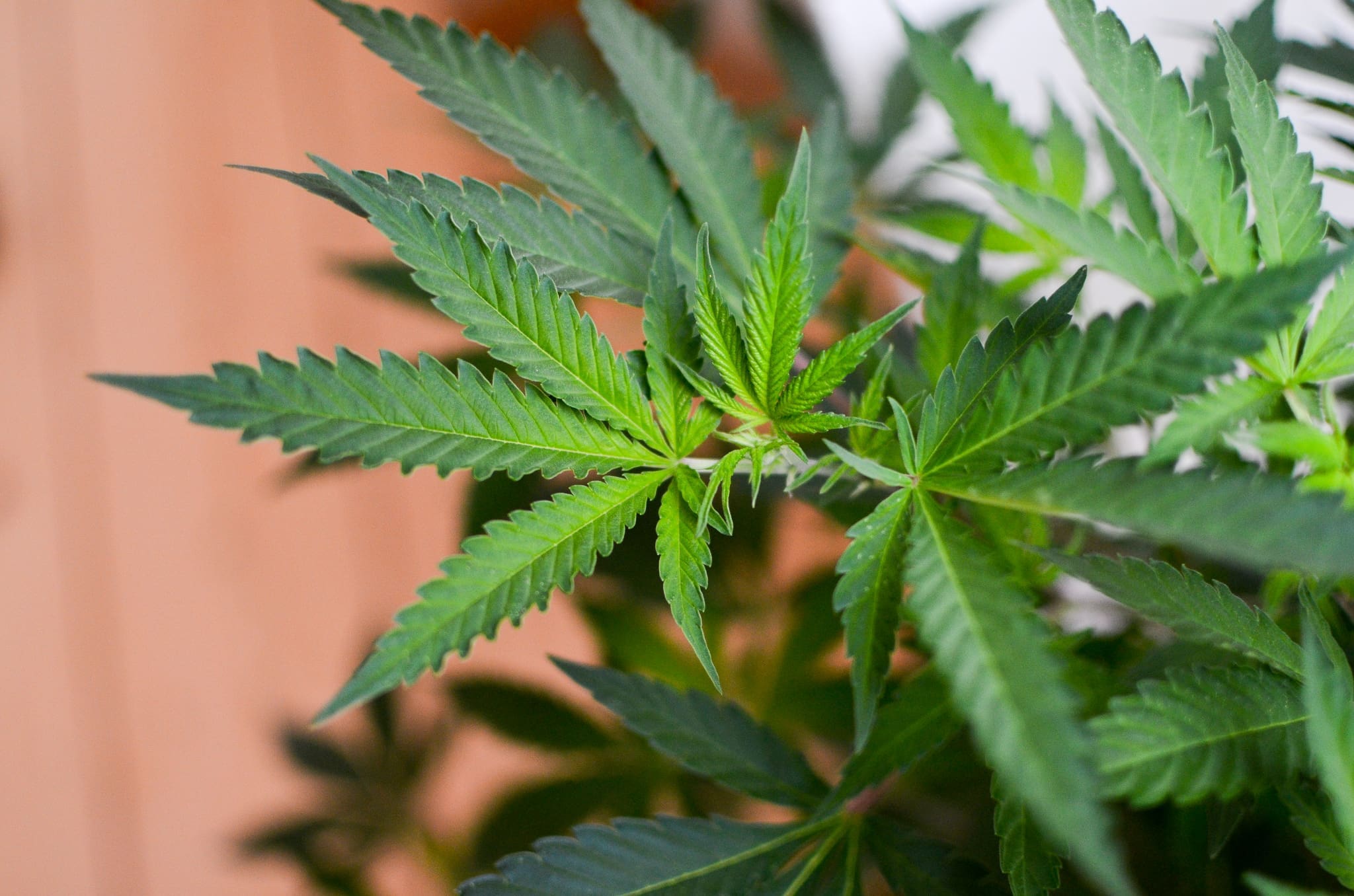 Support for legalizing marijuana grew again this year, with just over two-thirds of Americans in favor of the policy, according to a Pew Research Center poll that was released on Thursday.
The survey, which involved phone interviews with about 9,900 adults from September 3-15, found that 67 percent of respondents think cannabis should be legal. That's five percentage points higher than Pew's last poll on the issue in 2018, and it closely reflects the percent support for legalization that Gallup reported (66 percent) in a survey released last month.
Two-thirds of Americans say the use of marijuana should be legal, reflecting a steady increase over the past decade https://t.co/QoMXjiaUYk pic.twitter.com/V4vLqY3r9f

— Pew Research Fact Tank (@FactTank) November 14, 2019
According to the results of a new question Pew asked for the first time that gave respondents multiple policy options to choose from, 91 percent of Americans said that marijuana should be legal for either medical or recreational purposes: Fifty nine percent said both forms should be legal and 32 percent said it should only be legal for medical use.
Just 8 percent want cannabis to remain illegal across the board.
91% of U.S. adults say marijuana should be legal either for medical and recreational use (59%) or that it should be legal just for medical use (32%). Fewer than one-in-ten (8%) prefer to keep marijuana illegal in all circumstances https://t.co/QoMXjiaUYk pic.twitter.com/E4qmKtkjdX

— Pew Research Fact Tank (@FactTank) November 14, 2019
That's a notable finding, as some prohibitionists have argued that polls showing growing support for broad legalization are misleading because people would be less inclined to voice support for outright legalization if given more options. In fact, a sizable majority remains in favor of full legalization, according to Pew.
The poll also affirms that marijuana reform is an increasingly bipartisan issue, with a majority of Republicans and those who lean toward the GOP (55 percent) saying cannabis should be legal, compared to 78 percent of Democrats and those who lean toward the party.
Last year, the survey showed that only 45 percent of Republicans favored legalization, versus 69 percent of Democrats. Unlike the prior Pew poll, however, this latest version combines responses from party members and individuals who said they lean toward one party or the other. The previous survey distinguished those two groups and reported support separately.
There are wide partisan and generational differences in views of marijuana legalization. https://t.co/pxkcvB2nPo pic.twitter.com/AhpjMfziaN

— Pew Research Center (@pewresearch) November 14, 2019
"The percentage of the public who favors adult-use marijuana legalization has skyrocketed over the past three decades and shows no signs of abating," NORML Executive Director Erik Altieri said. "As more and more states have moved forward with their own marijuana liberalization policies in recent years, public support has only grown stronger. At a time when the political divide is larger than ever, the issue of marijuana legalization is one of the few policy issues upon which most Americans agree."
There is majority support in the new survey for ending cannabis prohibition among both men and women, and across racial demographics.
Expect the upward trend in support to continue. The only age group where there isn't majority support for legalizing marijuana is the Silent Generation (35 percent). Boomers and Generation X support the policy, 63 percent and 65 percent, respectively. But an overwhelming majority of Millennials (76 percent) back legalization.
Say marijuana use should be legal…

▪️ Millennials (1981-1997) 76%
▪️ Generation X (1965-1980 65%
▪️ Boomers (1946-1964) 63%
▪️ Silent generation (1928-1945) 35%https://t.co/OxSKfN4To3 pic.twitter.com/GSI5X4QF9O

— Pew Research Fact Tank (@FactTank) November 14, 2019
The partisan gap for that generation is significantly narrower than the overall divide, with 71 percent of Millennial Republicans and 78 percent of Millennial Democrats saying cannabis should be legal.
Generational divides within parties on support for legalizing marijuana use…

Democrats
▪️ Millennials 78%
▪️ Gen X 76%
▪️ Boomers 81%
▪️ Silent Generation 53%

Republicans
▪️ Millennials 71%
▪️ Gen X 55%
▪️ Boomers 49%
▪️ Silent Generation 21%https://t.co/OxSKfN4To3

— Pew Research Fact Tank (@FactTank) November 14, 2019
78% of Democrats and their leaners say marijuana use should be legal. Republicans and their leaners are less supportive, with 55% in favor of legalization and 44% opposed. https://t.co/QoMXjiaUYk pic.twitter.com/rLdsysrc9A

— Pew Research Fact Tank (@FactTank) November 14, 2019
"Two-thirds of Americans say the use of marijuana should be legal, reflecting a steady increase over the past decade," Pew said. "The share of U.S. adults who oppose legalization has fallen from 52 percent in 2010 to 32 percent today."
The growth in public support for legal marijuana has come as a growing number of jurisdictions have legalized marijuana for medical or recreational purposes. Eleven states and the District of Columbia have legalized the drug for recreational purposes. https://t.co/QoMXjiaUYk pic.twitter.com/flcRmwN478

— Pew Research Fact Tank (@FactTank) November 14, 2019
"The growth in public support for legal marijuana has come as a growing number of jurisdictions have legalized marijuana for medical or recreational purposes," the report states.
As Pew noted, numerous Democratic presidential candidates are in favor of cannabis legalization—with the notable exception of former Vice President Joe Biden—and the survey results suggest it's a valuable policy position to have both in primaries and general elections.
Vaping Injury Outbreak Hasn't Hurt Marijuana Legalization Support, Gallup Poll Shows
This story was updated to include comment from NORML.
Photo courtesy of Philip Steffan.