American Bankers Association Predicts Marijuana Banking Bill Will Pass By Next Month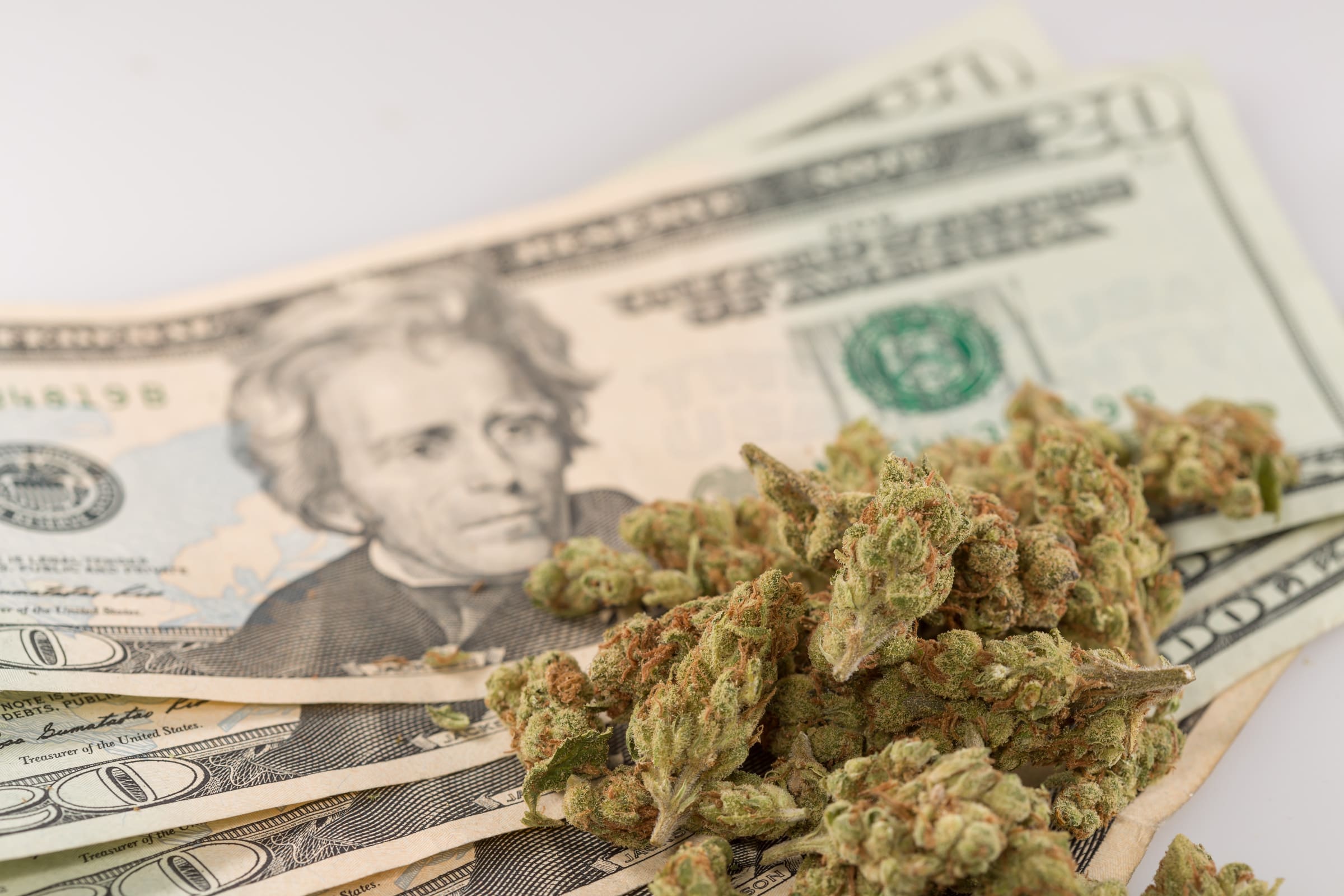 The head of the American Bankers Association (ABA) is predicting that the House of Representatives will pass legislation allowing banks to service state-legal marijuana businesses as early as this month and no later than October.
In an interview on the podcast Engage with Andy Busch that was released on Friday, ABA CEO Rob Nichols said that his group will be actively lobbying for the bipartisan cannabis banking bill in order to provide clarity to financial institutions that currently worry that taking on marijuana-related clients will put them at risk of federal penalization.
He emphasized the bipartisan nature of the Secure and Fair Enforcement (SAFE) Banking Act, which currently has 206 cosponsors in the House, including 26 Republicans.
"This is legislation that already passed in the House Financial Services Committee early in this calendar year by a huge bipartisan margin, and this is something that I predict…as early as September—probably no later than than October—will pass the full House of Representatives by a bipartisan majority, which is exciting," he said.
Nichols recognized that there is "more work to do" in the Republican-controlled Senate, but noted that there are "33 states where it is legal [for medical or recreational purposes] and so there's a lot of senators who have been hearing from their constituents about these challenges in those particular states."
He also pointed to comments from Treasury Secretary Steven Mnuchin calling for a legislative fix to the banking issue and said that ABA has heard from members of the federal regulatory community who've acknowledged "the pickle that banks are in" and that "this requires a legislative change."
"We look forward to successful House passage of the SAFE Act," he said, adding that bill sponsor Rep. Ed Perlmutter (D-CO) has been a particularly strong advocate for the legislation.
Listen to ABA's predictions about marijuana banking legislation at around 10:00 into the audio below:
Hearings on the bill in the House Financial Services Committee and Senate Banking Committee so far this year demonstrate that "there's recognition on the part of the jurisdictional legislative leadership that this is something that needs to be discussed," Nichols said.
"We're excited that there's a possibility to get this done. We'll be pushing very hard," he said. "Again, we understand the cultural, societal and moral implications of this issue, but we need federal rule clarity so banks know who they can and cannot lend money to."
Earlier in the interview, the ABA executive joked that he never would have envisioned himself championing any for of cannabis legislation when he started as the organization's CEO three and a half years ago.
"I would have said, 'I don't think so my friend. I do not see this as my arena,' but apparently it is," he said.
With a majority of states having passed legalization legislation, he said marijuana banking access is "critically important" and will be "the front-and-center issue" for ABA as lawmakers return from the summer recess.
ABA has also called for federal clarification on rules about banking services for hemp and CBD businesses since the crop was federally legalized.
Former House GOP Leader Says Partisanship May Sink Marijuana Reform