Bipartisan Lawmakers Circulate Letter Urging FDA To Back Off CBD Companies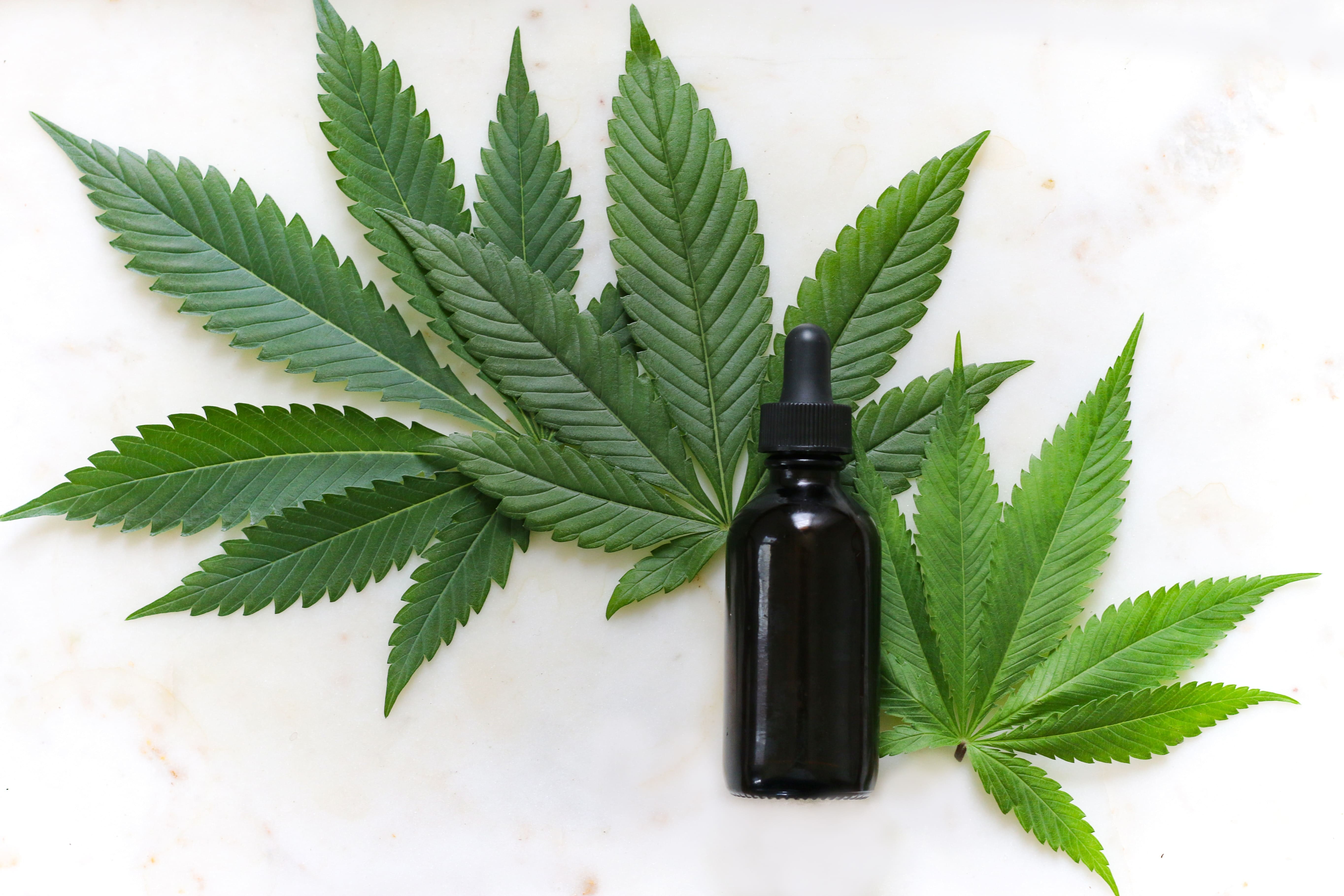 A bipartisan pair of lawmakers are circulating a sign-on letter asking colleagues to join them in urging the Food and Drug Administration (FDA) to back off companies that are selling CBD products in a responsible manner.
The "Dear Colleague" letter, which is being led by Reps. Chellie Pingree (D-ME) and James Comer (R-KY), emphasizes that hemp and CBD were federally legalized under the 2018 Farm Bill and argues that the lack of regulations for such products is creating industry uncertainty that's inhibiting economic opportunities.
The letter was first reported by the U.S. Hemp Roundtable, which is asking its supporters to encourage their representatives to sign on.
FDA has said it is in the process of developing rules for the non-intoxicating compound, including a potential alternative regulatory pathway allowing for CBD to be added to the food supply and as dietary supplements. That could take years, however, as former FDA Commissioner Scott Gottlieb has noted.
In the meantime, the agency is being selective about enforcement action against companies that make unsanctioned claims about their products while also maintaining that all businesses selling CBD food items are violating the law.
The lawmakers aren't satisfied. They described FDA's regulatory timeframe as "untenable," particularly because the U.S. Department of Agriculture is expected to release its rules for hemp "any day now," and an official revealed this month that its draft regulations are currently undergoing final White House and Department of Justice review.
The members of Congress added that FDA's current approach to CBD has "created significant regulatory and legal uncertainty for participants in this quickly evolving industry."
"Given the widespread availability of CBD products, growing consumer demand, and the expected surge in the hemp farming in the near future, it's critical that FDA act quickly to provide legal and regulatory clarity to support this new economic opportunity," they wrote.
"Please join us in signing this bipartisan letter to Acting FDA Commissioner Ned Sharpless urging the agency to adopt a risk-based policy of enforcement discretion that targets bad actors while eliminating uncertainty for responsible industry stakeholders and consumers. Additionally, we are requesting that FDA to issue an interim final rule to regulate CBD as a dietary supplement and food additive."
In the letter to Sharpless that Pingree and Comer are asking fellow lawmakers to sign, they laid out two requests for FDA.
First, the agency should "promptly issue guidance announcing a policy of enforcement discretion that maintains FDA's current risk-based enforcement approach towards hemp-derived CBD products." And second, it should "consider issuing an interim final rule, pending issuance of a permanent final rule, to establish a clear regulatory framework for CBD as a dietary supplement and food additive."
The lawmakers added that they appreciate that FDA has pursued "enforcement actions against the worst offenders," but that "it can do so while eliminating regulatory uncertainty for farmers, retailers, and consumers."
"Without a formal enforcement discretion policy, anyone participating in the growing marketplace for legal hemp-derived products will continue to face significant legal and regulatory uncertainty," they wrote.
Though issuing guidance on a "policy of enforcement discretion" wouldn't be a codified law allowing companies to market CBD in the food supply, it would demonstrate to the industry that some protections are in place while FDA continues to navigate the rulemaking process.
Lawmakers have until Tuesday to sign the letter to FDA.
Read the Dear Colleague invitation and CBD letter to FDA below:
Pingree Comer CBD Letter by Marijuana Moment on Scribd
Photo by Kimzy Nanney.
Bernie Sanders Congratulates Canada On One-Year Marijuana Legalization Anniversary
Sen. Bernie Sanders (I-VT) offered his congratulations to Canada on Thursday, marking the one-year anniversary of the country's implementation of a legal marijuana market.
"Congratulations to our neighbors to the north on completing their first year of marijuana legalization!" the 2020 Democratic presidential candidate said on Twitter. "Vermont shares a border with Canada, and as far as I can tell, the sky has not fallen and the cities have not plunged into anarchy on the other side."
Congratulations to our neighbors to the north on completing their first year of marijuana legalization! Vermont shares a border with Canada, and as far as I can tell, the sky has not fallen and the cities have not plunged into anarchy on the other side. https://t.co/O5qnBHrwCZ

— Bernie Sanders (@SenSanders) October 17, 2019
Canadian Prime Minister Justin Trudeau made cannabis legalization a key campaign promise, and while it took longer than some had anticipated, lawmakers approved a historic reform bill in June 2018. It went into effect on October 17 last year.
He also acknowledged the anniversary on Thursday, stating at a press conference that the decision "to keep our communities safer and remove profits of the pockets of organized crime was the right one."
Liberal leader Justin Trudeau speaking in Quebec earlier on the one year anniversary of the legalization of recreational cannabis possession and use.

Trudeau: the decision "was the right one."#cdnpoli #elxn43 pic.twitter.com/LdI59IlzEB

— Seán O'Shea (@ConsumerSOS) October 17, 2019
It's not clear how much of a boost that achievement will give Trudeau when voters head to the polls on Monday for a national election that could see the Liberal Party removed from the majority as the prime minister faces backlash over controversies such as revelations he on several occasions wore blackface and brownface.
But regardless of the election outcome, leaders from all parties—including the Conservatives, all of whom voted against the legalization bill in the Senate except one—have said they would not reverse the law. Instead, one of the main drug policy issues that have separated the leaders is their respective positions on decriminalizing possession of substances beyond marijuana.
Trudeau and Sanders share a personal opposition to the reform move, with the senator stating on two occasions recently that he's "not there yet" on the issue. The prime minister has similarly stated that decriminalization is not on his agenda and that he remains focus on cannabis.
The New Democratic Party and its leader, Jagmeet Singh, are in favor of broad drug decriminalization, as are the Green Party and its leader Elizabeth May.
The issue also came up during a Democratic presidential debate in the U.S. on Tuesday. Entrepreneur Andrew Yang and former Rep. Beto O'Rourke (D-TX) both expressed support for decriminalizing possession of opioids.
South Bend, Indiana Mayor Pete Buttigieg (D) and Rep. Tulsi Gabbard (D-HI) have endorsed decriminalizing possession of all drugs.
Sanders didn't weigh in on the issue at that debate, but when asked to address his recent health episode, Sen. Cory Booker (D-NJ) chimed in to joke that "Sanders is in favor of medical marijuana, I want to make sure that's clear as well."
"I do," Sanders said, adding that "I'm not on it tonight."
Where Canada's Political Parties Stand On Marijuana And Drugs Ahead Of The Election
Photo courtesy of Phil Roeder.
Key GOP Senate Chairman Outlines Changes He Wants For Marijuana Banking Bill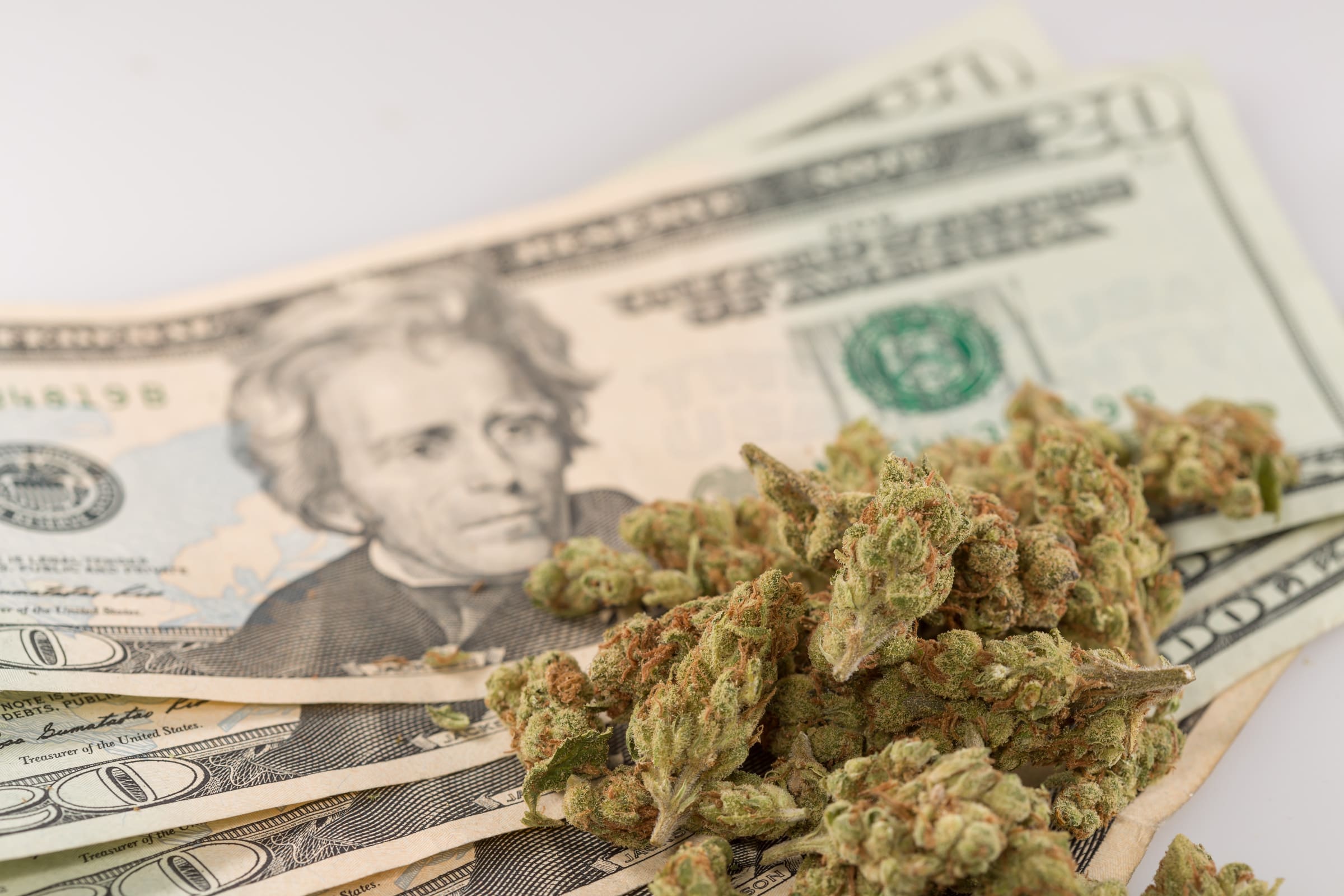 The head of the Senate Banking Committee is clarifying which aspects of a House-passed marijuana banking bill he would like to change as his panel moves toward taking up the legislation.
In a Thursday interview with Marijuana Moment on Capitol Hill, Chairman Mike Crapo (R-ID) described modifications he is working on to the Secure and Fair Enforcement (SAFE) Banking Act, which cleared the House along bipartisan lines in a 321-103 vote last month.
"The things we're looking at are, first of all, to make sure we improve and clarify the interstate banking application of all of this," Crapo said. "Secondly, money laundering issues with regard to legacy cash to make sure how that is managed properly. [Financial Crimes Enforcement Network] issues and other related issues. And then finally the health and safety issues about what is going to be banked."
"Take tobacco for example, every state I think has some kind of regulatory parameters around the utilization of tobacco, even if it's just an age limit on who can purchase it or what have you and the types of products that are going to be allowed," he continued. "That gets into a legal issue that I think the states need to be more engaged in, but it also impacts the question on what would be banked. Those kinds of issues—health and safety, interstate commerce and money laundering."
While it's not exactly clear which language changes Crapo has in mind for the House-passed legislation, his reference to "health and safety issues about what is going to be banked" could refer to certain restrictions on cannabis businesses that want to store their profits in financial institutions, or even requirements that states enact certain policies in order for operators within their jurisdictions to qualify.
In response to another reporter's question about the spike in vaping-related injuries, the chairman said that's "a good example of one of the big concerns that I have that we need to address in the bill, which is the health and safety aspects of the use."
"We are working to revise the bill and develop the support for the bill to move forward," he said.
Crapo first announced last month that he'd like to take up legislation addressing the issue in his panel before the end of the year and that the reform measure will likely enjoy bipartisan support in the full Senate. However, he's held off on endorsing the SAFE Banking Act as currently written. His committee held a hearing on banking concerns in the cannabis industry in July.
"We're working to try to get a bill ready," the senator perviously told Politico. "I'm looking to see whether we can thread the needle."
If the Banking Committee does pass legislation protecting banks that service state-legal cannabis businesses from being penalized by federal regulators, it may encounter resistance in the full Senate from some pro-legalization lawmakers such as Senate Minority Leader Chuck Schumer (D-NY) and Sens. Bernie Sanders (I-VT), Cory Booker (D-NJ) and Kamala Harris (D-CA), each of whom have said comprehensive marijuana reform that addresses social equity should be prioritized over legislation that's viewed as primarily friendly to industry stakeholders.
Crapo also told Marijuana Moment on Thursday that he has not spoken to Majority Leader Mitch McConnell (R-KY) about a low-key trip the top GOP senator took to California last week, during which he met marijuana industry representatives and reportedly toured a cannabis-related business.
McConnell's buy-in will be key to advancing the cannabis banking legislation to President Trump's desk if it moves through Crapo's committee.
Aaron Houston contributed reporting for this story from Washington, D.C.
Presidential Candidate Wants To Let Americans Legalize Marijuana Through National Referendum
Governors Of Northeastern States Adopt Coordinated Marijuana Legalization Plan
A group of governors representing states across the Northeast convened on Thursday for a marijuana summit at which they agreed to basic principles for legal cannabis programs they plan to pursue in 2020.
New York Gov. Andrew Cuomo (D) and Connecticut Gov. Ned Lamont (D) organized the meeting. They were joined by New Jersey Gov. Phil Murphy (D) and Pennsylvania Gov. Tom Wolf (D), who came out in favor of legalization last month. Representatives from Massachusetts, Rhode Island and Colorado also attended.
"This is a very important topic," Cuomo said in his opening statement. "It is probably one of the most challenging issues that I know I've had to address in the state of New York. It is complicated, it is controversial and it is consequential. That is a very difficult and challenging combination."
A big welcome to @GovNedLamont, @GovMurphy, and @GovernorTomWolf​ who are joining me for the Regional Cannabis and Vaping Summit.

Great that leaders from RI, CO, and Mass. are here also.

Can't wait for what will be a very meaningful policy discussion.

— Andrew Cuomo (@NYGovCuomo) October 17, 2019
"It's consequential because if you do not do it right, you can do harm, and the whole purpose here is to do good," he said.
The summit is being broken up into five sessions: on vaping and related issues, market regulation and social justice issues, public health consequences of cannabis, public safety issues and a "best practices" panel led by Colorado representatives.
"The point is, this is a challenge for all of us," Cuomo said. "There is a desire to do this. I believe the people of this state and our surrounding states have a desire to do it. But the old expression the devil is in the details, how you do this makes all the difference. And as I said it can be a positive if done right, it can be a negative if it is not done correctly."
Lamont, who also talked cannabis with Cuomo during a fishing trip in August and again during a meeting last month, said the current "patchwork quilt" approach that states have taken to marijuana regulations is "unconscionable" and emphasized the need for regional coordination.
Today I'll be meeting with @NYGovCuomo of #NY, @GovMurphy of #NJ, @GovernorTomWolf of #PA, and officials representing #RI and #MA to discuss the emerging health concerns of vaping, as well as opportunities to legalize and standardize recreational marijuana on a regional basis. pic.twitter.com/P9bkAjZWGV

— Governor Ned Lamont (@GovNedLamont) October 17, 2019
"This makes sense: sitting down, working together, working together with New Jersey, working with Pennsylvania and our other neighbors to make sure that what we do, we do it on a standardized basis, we do it on a well-regulated basis with health and safety paramount," the governor said. "I think we're much stronger when we work together and that's what this meeting is all about."
The governors agreed to determine an ideal tax scheme for marijuana and impose certain limitations on licensing to "ensure a fair and competitive market." The taxes will also be designed to prevent an increase in consumption.
Importantly, the officials said their systems will include "social equity initiatives to ensure industry access to those who have been disproportionately impacted by the prohibition of cannabis" and to prioritize "small and diverse businesses' participation in the cannabis industry."
Another policy calls for the implementation of "meaningful social justice reform with regard to cannabis policy, including expediting expungements or pardons, waiving fees associated with expungements or pardons and securing legislation to support these reforms."
In terms of public health, the governors were in consensus about imposing restrictions on modes of cannabis consumption and advertising. They said they will prohibit advertising that targets youth and create "strict penalties" for selling marijuana to those under 21. Public education campaigns will also be utilized " to inform youth and the general public about the health and safety consequences of cannabis use."
To ensure public safety, the governors said they agreed to have uniform standards for law enforcement trained as drug recognition experts to identify impaired driving. Methods will be developed to target the illicit market and identify "bad actors" in the industry.
Congress should pass a bill allowing banks to service marijuana businesses, they said.
"So long as it remains difficult to open and maintain bank accounts, the state-legal marijuana industry will largely rely on cash to conduct business and operate, which results in public safety issues and creates unique burdens for legal marijuana businesses," the core principles document says.
The officials also agreed to a set of regulations for vaping products, including a ban or strict regulations on flavored cartridges, preventing the use of adulterants, imposing labeling requirements and increasing enforcement against retailers that sell vaping products to those under 21.
All told, the agreed-upon policies are likely to appeal to reform advocates, as nothing especially controversial made it into the list of principles. There were some concerns that a ban on home cultivation or smokable marijuana products would be included, as Cuomo recently hinted he might push for the latter policy.
"Cooperating as a coalition of states on these issues is the best path forward—as we not only share borders, but we share economic interests, public health priorities, and a joint understanding that the more states that work together on these kinds of issues, the better the policy results will be for our residents," Lamont said.
Today's summit with @NYGovCuomo @GovMurphy, @GovernorTomWolf and officials from #RI & #MA provided for an opportunity to align our policies on marijuana legalization and vaping.

When states work together collaboratively, carefully and thoughtfully we can create better policies. pic.twitter.com/wzfUXqbxco

— Governor Ned Lamont (@GovNedLamont) October 17, 2019
Wolf noted that his administration had recently concluded a statewide listening tour to hear from residents about proposals to legalize cannabis and said that based on that input, "we need to bring this into the open."
I'm in NYC with @NYGovCuomo, @GovNedLamont, @GovMurphy, and other state leaders to talk about vaping and cannabis.

Thankful for the opportunity to have this meaningful policy discussion so we can better serve our citizens and keep them safe.

— Governor Tom Wolf (@GovernorTomWolf) October 17, 2019
"We need regulation, we need to make sure we're protecting public health, public safety. But that's regulation, not prohibition," he said. "It's also really important that we work together as a region to make sure that we're on the same page."
Pennsylvania Lt. Gov. John Fetterman (D), who led the statewide cannabis tour, was also present at the summit.
Truly honored to attend with @GovernorTomWolf to discuss regional strategies on cannabis.

Very grateful to @andrewcuomo for convening and hosting such an informative, engaging gathering of experts and stakeholders. https://t.co/5NYDtrbjgb

— John Fetterman (@JohnFetterman) October 17, 2019
Murphy emphasized that "doing things in an intelligent, coordinated, harmonious way is good for the entirety of not just our states but our residents." He added that there are two main issues the leaders must tackle: combating the spike in vaping-related injuries and promoting social justice.
Our states are stronger when we work together. Join me live at the Regional Cannabis and Vaping Policy Summit with @NYGovCuomo, @GovernorTomWolf, and @GovNedLamont as we work to align our policies on adult-use marijuana legalization and vaping.https://t.co/aWlGehcNWA

— Governor Phil Murphy (@GovMurphy) October 17, 2019
"We've got a shocking gap between persons incarcerated in our system along racial lines, and it's almost entirely due to low-end marijuana offenses," he said. "Putting aside all of the other factors that come into the cannabis discussion, the social justice, at least in New Jersey, screams out at us and it's why we've come to the table with such passion."
Proud to join @NYGovCuomo, @GovernorTomWolf, and @GovNedLamont for the Regional Cannabis and Vaping Policy Summit. Working together, we can collaborate on vaping regulations while forging a comprehensive, justice-oriented vision for adult-use marijuana legalization in our region. pic.twitter.com/zD5qJWuFuq

— Governor Phil Murphy (@GovMurphy) October 17, 2019
New Jersey Senate President Steve Sweeney (D) also participated.
It was great participating in the Cannabis & Vaping Regulation Summit w/ leaders from across the northeast – if we want to regulate vaping or cannabis effectively, we need to take a regional approach! @NYGovCuomo @GovernorTomWolf @GovRaimondo @CharlieBakerMA @NedLamont @GovMurphy pic.twitter.com/xzqWOdxvjZ

— Steve Sweeney (@NJSenatePres) October 17, 2019
"In the absence of federal leadership, Governors are coming together and taking a regional approach to vaping and cannabis regulations," Rhode Island Gov. Gina Raimondo (D), who did not attend the summit herself, said in a press release. "The principles we've agreed to today will allow us to better coordinate our efforts as we address some of the most challenging issues facing our states. Through this partnership, we will work together to protect families from the dangers posed by the illicit cannabis market and vaping."
Following the opening statements, panels led by experts were invited to testify about their respective cannabis and vaping-related topics for five minutes and then answer questions. While the governors' opening statements were livestreamed online, the discussion sessions were closed to press.
The list of principles that came out of the summit was released Thursday afternoon.
The governors each represent states where lawmakers have unsuccessfully attempted to legalize marijuana. Efforts stalled in New York following months of negotiation between Cuomo and the legislature, with disagreements centering on issues such as tax rates and how revenue would be earmarked.
Despite several successful committee votes and hearings on legalization legislation in Connecticut, legalization legislation didn't reach the floor of either chamber.
In New Jersey, bids to legalize cannabis for adult use failed, with lawmakers suggesting they might advance the issue through a referendum for voters to decide on next year.
Pennsylvania lawmakers discussed a legalization bill during a joint Senate and House Democratic Policy Committee in April, but that did not materialize either. However, following the listening tour and with the backing of Wolf, a comprehensive piece of legalization legislation that was introduced on Tuesday is believed to stand a better chance.
This story has been updated to include additional comments and information about legalization principles the governors agreed to.
Pennsylvania Senators File Comprehensive Marijuana Legalization Bill
Photo courtesy of Gov. Andrew Cuomo.