Shakeup In Key Senate Committee Bodes Well For Federal Marijuana Reform
Sen. Chuck Grassley (R-IA), a longtime ardent marijuana legalization opponent, announced on Friday that he is stepping down as chair of the Senate Judiciary Committee in order to take over a separate leadership position, potentially paving a path forward for cannabis legislation in the 116th Congress.
Next in line for the chairmanship of the panel, which plays a central role in drug policy legislation, is Sen. Lindsey Graham (R-SC)—who certainly isn't the most marijuana-friendly member of the Senate but is significantly more open-minded about medical cannabis and other common sense reform measures than the current chairman is.
I very much appreciate Senator @ChuckGrassley's leadership of the Senate Judiciary Committee.

He chaired the committee with a steady hand, sense of fundamental fairness, and resolve.

His leadership serves as a model to us all.

— Lindsey Graham (@LindseyGrahamSC) November 16, 2018
Whereas Grassley has refused to let any marijuana bills come to a vote as Judiciary chairman, Graham has made surprise appearances as a cosponsor of legislation to protect legal medical states from federal interference, reschedule cannabis and also remove cannabidiol (CBD) from the list of federally banned substances.
"Senator Graham chairing Judiciary is the best news reformers have heard since Pete Sessions lost reelection," Don Murphy, director of federal policies at the Marijuana Policy Project, told Marijuana Moment, referring to the outgoing House Rules Committee chair who has consistently blocked marijuana legislation from votes.
The senator has "shown empathy for patients and is a vocal advocate of the Tenth Amendment," Murphy said. Plus, he added, Graham's relationship with President Donald Trump "also bodes well for passage" of key marijuana reform legislation.
"If I was in the industry, I'd be buying today."
In 2015, Graham voted against an amendment that would have allowed the U.S. Department of Veterans Affairs to recommend cannabis to patients; but the next year he reversed himself and supported a similar proposal to expand access to medical marijuana for veterans.
Also in 2016, the South Carolina senator supported an amendment to prevent the Department of Justice from spending money to interfere with state medical cannabis laws.
Graham told Politico that same year that medical cannabis "could be life-changing" and that restrictions on research should be lifted.
At a CNN event in 2015 he said that while he's "not a big fan of legalizing marijuana," you can "count me in for medical marijuana" because he is "convinced that it helps people with epilepsy."
Graham once referred to marijuana as "half as bad as alcohol" but added that didn't "see a real need for me to change the law up here."
Grassley, for his part, did cosponsor a limited CBD research bill, but that's about as far as his openness to marijuana reform seems to extend.
"I'm cautiously optimistic about what can be accomplished with Senator Graham chairing Judiciary. He's certainly more open-minded and dynamic when it comes to marijuana than Senator Grassley," Michael Liszewski, principal of the cannabis-focused lobbying outfit The Enact Group, told Marijuana Moment. "However, as a former prosecutor he could be more insistent that DOJ enforce the letter of the existing law."
It is also worth noting that Graham has not signed on to the current 115th Congress's version of the far-reaching medical cannabis bill he previously cosponsored, nor has he gotten on board with growing bipartisan calls to more broadly amend federal marijuana law, something for which President Trump has voiced support.
"Moreover, he demonstrated some hyperbolic fears about state medical marijuana programs in a July 2016 subcommittee hearing," Liszewski said, referring to a discussion on cannabis policy Graham chaired. "But even with all of that, we will have a better chance to move forward with legislation in the Senate than we had under Grassley."
In all likelihood, medical cannabis legislation will be referred to the committee Graham is positioned to run during the next Congress. Bills referred to the Senate Judiciary in the 115th Congress include one to end federal marijuana prohibition, another that would remove CBD from the Controlled Substances Act (which Graham cosponsored) and the CARERS Act (a version of which he previously cosponsored). Grassley didn't schedule hearings or votes on any of them.
Graham has made clear that marijuana isn't a top priority for him, but his support for medical cannabis and his voting record suggest that the Judiciary Committee could become much more amendable sending reform bills to the Senate floor under his leadership at a time when advocates are more optimistic than ever about the prospects for federal change. At least, more amenable than it has been under Grassley.
And this latest development, combined with the fact that Democrats retook the House, adds to the increasingly favorable political landscape that marijuana reform advocates are entering in the next Congress.
In the meantime, Graham hasn't yet been formally named as chairman, but he is next in the line of seniority among Republicans on the panel following Grassley's switch to instead chair the Finance Committee and the retirement of Sen. Orrin Hatch (R-UT).
"As the chairman of the Senate Judiciary Committee, Lindsey Graham will have to make a choice when it comes to marijuana," NORML political director Justin Strekal told Marijuana Moment. "Will he continue to perpetuate the failed policy of federal criminalization which resulted in over 659,000 Americans being handcuffed in 2017 alone, or will he be open to reform in a way the reflects the rapidly evolving nature of cannabis policy in the majority of states?"
"In the 116th Congress, there will be at least 66 Senators representing states with a regulated medical cannabis program," Strekal added.
UPDATE: This story has been updated to include comments from representatives of NORML and the Marijuana Policy Project.
Photo courtesy of John Pemble.
Support For Marijuana Legalization Increased Again In 2019, Pew Poll Finds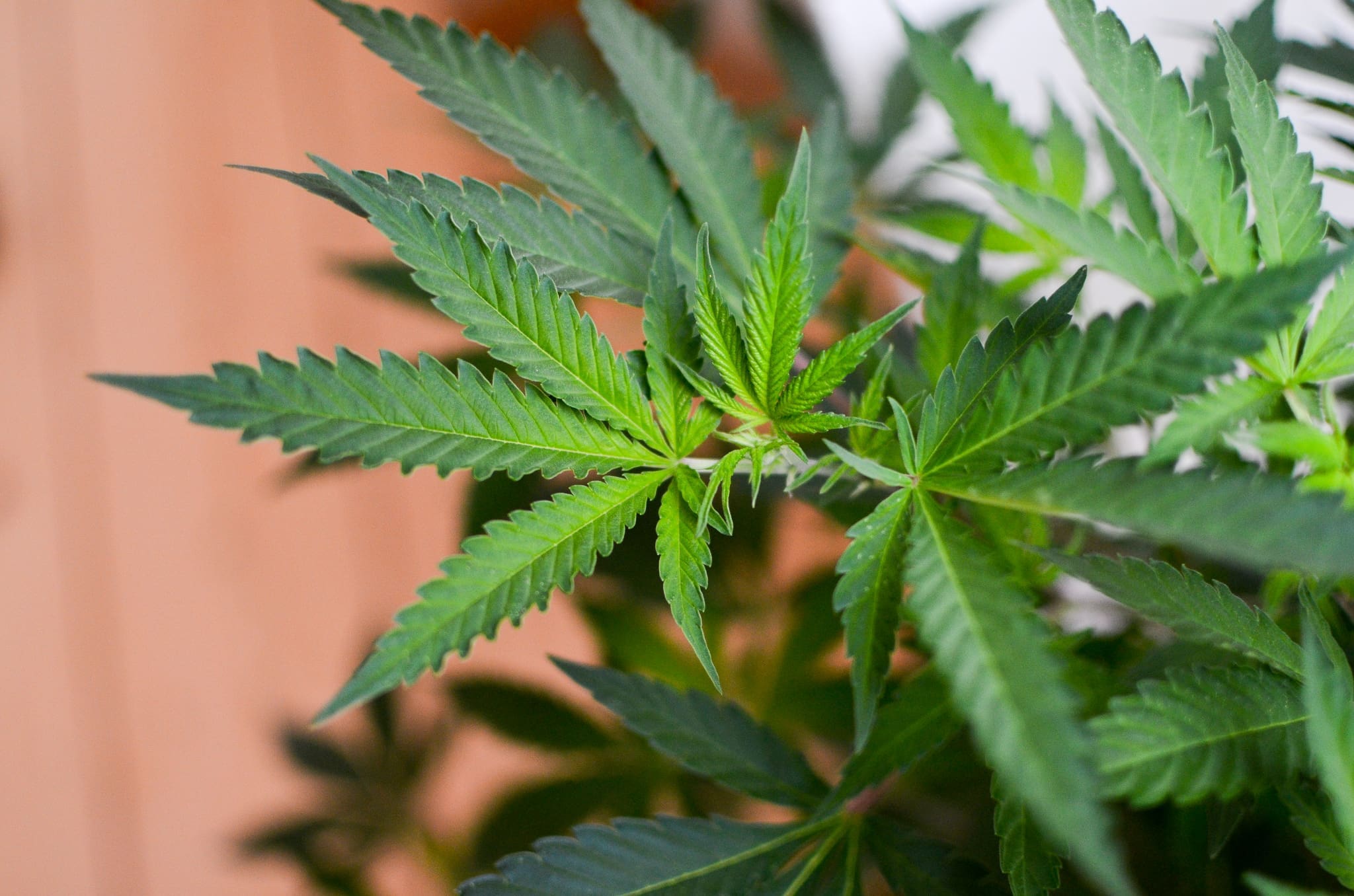 Support for legalizing marijuana grew again this year, with just over two-thirds of Americans in favor of the policy, according to a Pew Research Center poll that was released on Thursday.
The survey, which involved phone interviews with about 9,900 adults from September 3-15, found that 67 percent of respondents think cannabis should be legal. That's five percentage points higher than Pew's last poll on the issue in 2018, and it closely reflects the percent support for legalization that Gallup reported (66 percent) in a survey released last month.
Two-thirds of Americans say the use of marijuana should be legal, reflecting a steady increase over the past decade https://t.co/QoMXjiaUYk pic.twitter.com/V4vLqY3r9f

— Pew Research Fact Tank (@FactTank) November 14, 2019
According to the results of a new question Pew asked for the first time that gave respondents multiple policy options to choose from, 91 percent of Americans said that marijuana should be legal for either medical or recreational purposes: Fifty nine percent said both forms should be legal and 32 percent said it should only be legal for medical use.
Just 8 percent want cannabis to remain illegal across the board.
91% of U.S. adults say marijuana should be legal either for medical and recreational use (59%) or that it should be legal just for medical use (32%). Fewer than one-in-ten (8%) prefer to keep marijuana illegal in all circumstances https://t.co/QoMXjiaUYk pic.twitter.com/E4qmKtkjdX

— Pew Research Fact Tank (@FactTank) November 14, 2019
That's a notable finding, as some prohibitionists have argued that polls showing growing support for broad legalization are misleading because people would be less inclined to voice support for outright legalization if given more options. In fact, a sizable majority remains in favor of full legalization, according to Pew.
The poll also affirms that marijuana reform is an increasingly bipartisan issue, with a majority of Republicans and those who lean toward the GOP (55 percent) saying cannabis should be legal, compared to 78 percent of Democrats and those who lean toward the party.
Last year, the survey showed that only 45 percent of Republicans favored legalization, versus 69 percent of Democrats. Unlike the prior Pew poll, however, this latest version combines responses from party members and individuals who said they lean toward one party or the other. The previous survey distinguished those two groups and reported support separately.
There are wide partisan and generational differences in views of marijuana legalization. https://t.co/pxkcvB2nPo pic.twitter.com/AhpjMfziaN

— Pew Research Center (@pewresearch) November 14, 2019
"The percentage of the public who favors adult-use marijuana legalization has skyrocketed over the past three decades and shows no signs of abating," NORML Executive Director Erik Altieri said. "As more and more states have moved forward with their own marijuana liberalization policies in recent years, public support has only grown stronger. At a time when the political divide is larger than ever, the issue of marijuana legalization is one of the few policy issues upon which most Americans agree."
There is majority support in the new survey for ending cannabis prohibition among both men and women, and across racial demographics.
Expect the upward trend in support to continue. The only age group where there isn't majority support for legalizing marijuana is the Silent Generation (35 percent). Boomers and Generation X support the policy, 63 percent and 65 percent, respectively. But an overwhelming majority of Millennials (76 percent) back legalization.
Say marijuana use should be legal…

▪️ Millennials (1981-1997) 76%
▪️ Generation X (1965-1980 65%
▪️ Boomers (1946-1964) 63%
▪️ Silent generation (1928-1945) 35%https://t.co/OxSKfN4To3 pic.twitter.com/GSI5X4QF9O

— Pew Research Fact Tank (@FactTank) November 14, 2019
The partisan gap for that generation is significantly narrower than the overall divide, with 71 percent of Millennial Republicans and 78 percent of Millennial Democrats saying cannabis should be legal.
Generational divides within parties on support for legalizing marijuana use…

Democrats
▪️ Millennials 78%
▪️ Gen X 76%
▪️ Boomers 81%
▪️ Silent Generation 53%

Republicans
▪️ Millennials 71%
▪️ Gen X 55%
▪️ Boomers 49%
▪️ Silent Generation 21%https://t.co/OxSKfN4To3

— Pew Research Fact Tank (@FactTank) November 14, 2019
78% of Democrats and their leaners say marijuana use should be legal. Republicans and their leaners are less supportive, with 55% in favor of legalization and 44% opposed. https://t.co/QoMXjiaUYk pic.twitter.com/rLdsysrc9A

— Pew Research Fact Tank (@FactTank) November 14, 2019
"Two-thirds of Americans say the use of marijuana should be legal, reflecting a steady increase over the past decade," Pew said. "The share of U.S. adults who oppose legalization has fallen from 52 percent in 2010 to 32 percent today."
The growth in public support for legal marijuana has come as a growing number of jurisdictions have legalized marijuana for medical or recreational purposes. Eleven states and the District of Columbia have legalized the drug for recreational purposes. https://t.co/QoMXjiaUYk pic.twitter.com/flcRmwN478

— Pew Research Fact Tank (@FactTank) November 14, 2019
"The growth in public support for legal marijuana has come as a growing number of jurisdictions have legalized marijuana for medical or recreational purposes," the report states.
As Pew noted, numerous Democratic presidential candidates are in favor of cannabis legalization—with the notable exception of former Vice President Joe Biden—and the survey results suggest it's a valuable policy position to have both in primaries and general elections.
Vaping Injury Outbreak Hasn't Hurt Marijuana Legalization Support, Gallup Poll Shows
This story was updated to include comment from NORML.
Photo courtesy of Philip Steffan.
New Mexico Committee Gets Head Start On Marijuana Legalization For 2020 Session
New Mexico lawmakers discussed the potential economic impact of legalizing marijuana in the state during a committee hearing on Wednesday.
The meeting of the legislature's interim Economic and Rural Development Committee, which featured testimony from the chair of a governor-appointed cannabis working group, focused on issues such as a tax scheme for legal marijuana sales and the allocation of resulting revenue.
While Pat Davis, the working group chair, touted the economic potential of the industry, he also recognized that "getting a business in marijuana is expensive—it costs about half a million to $1 million to open." Given that, he said it was important to use revenue from cannabis sales to start a venture capital fund that could provide low-interest loans to disadvantaged communities to launch marijuana operations.
The committee convened one month after the Cannabis Working Group, formed by Gov. Michelle Lujan Grisham (D), released recommendations for a legal marijuana market. The governor aims to have a reform plan in place for the short 30-day legislative session starting in January 2020, meaning that New Mexico is positioned to potentially become the next state in the U.S. to legalize.
The working group's report said New Mexico would gain 11,000 jobs and sales would reach $620 million annually within five years of implementation. Combined tax revenue from adult-use and medical cannabis sales would earn the state $100 million a year, they estimated.
Other recommendations included ensuring that prior marijuana convictions are expunged and prohibiting or restricting home cultivation.
Davis, who also serves as a member of the Albuquerque City Council, touched on a variety of these recommendations and emphasized that the working group wanted to incorporate law enforcement into conversations about legalization as legislative efforts move forward. He also said that marijuana would be "larger than most agricultural industries" once it's legal in the state.
"New Mexico is ready for this," he said. "We found that New Mexico has been doing this for 10 years already [with medical cannabis], and this is just a multiplier in terms of regulation and infrastructure. This is a real opportunity."
Lawmakers also heard from Public Safety Department Secretary Mark Shea and University of New Mexico economics professor Sarah Stith.
Shea discussed the need to fund efforts to train officers as drug recognition experts and said agencies are looking forward to having field testing options to detect impaired driving.
In March, the House approved a bill that would legalize marijuana and provide for sales to be conducted primarily through state-run stores. A Senate committee advanced that bill, but it later stalled before reaching a floor vote in the chamber. The Cannabis Working Group said in September that it opposed a government-run marijuana model.
Senate President Mary Kay Papen (D) said this week that she is "not really enthusiastic" about legalization legislation but remains open to the possibility, the Associated Press reported.
Also this year, the legislature passed a bill decriminalizing cannabis possession, which was signed into law by the governor in April and officially took effect on July 1.
Photo courtesy of Mike Latimer.
Supreme Court Justices Discuss Marijuana Policy During Immigration Case Arguments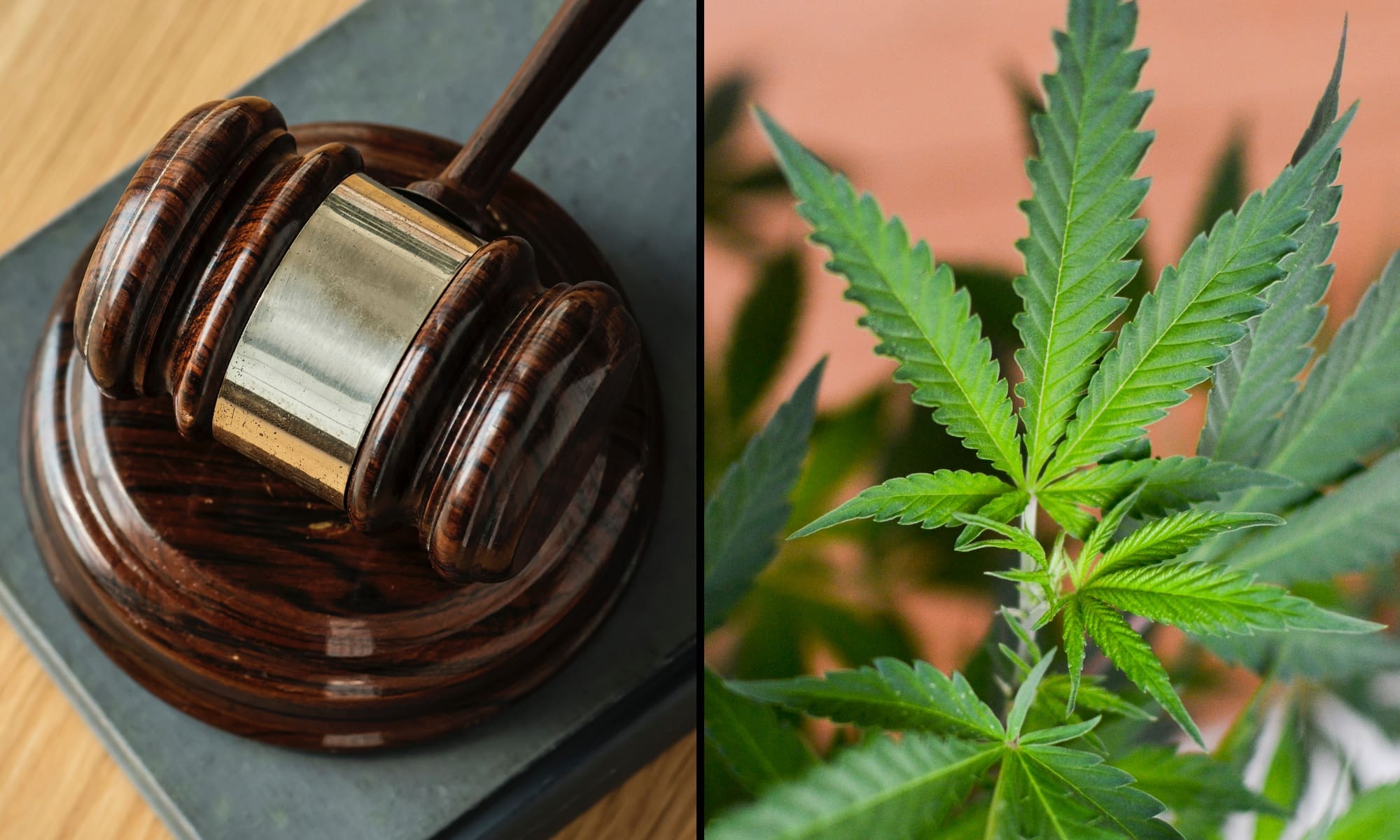 A Supreme Court hearing on Tuesday concerning the fate of a program protecting immigrants brought to the U.S. as children featured a brief conversation about federal marijuana enforcement policy.
Justices questioned the difference between what President Trump's administration did—issuing memos ordering the Deferred Action for Childhood Arrivals (DACA) program to be wound down—and what the Obama administration did when his Justice Department told prosecutors not to pursue marijuana cases in states that legalized it.
During the discussion about prosecutorial discretion, Justice Samuel Alito asked if courts have jurisdiction to review or overturn instances where prosecutors make a policy change for a "certain category of drug cases," by declining to pursue those that involved "lesser amounts of drugs."
An attorney representing the so-called "Dreamers," Theodore Olson, said he didn't think it would be.
But Olson said the comparison wasn't valid because the DACA program "invited [Dreamers] into the program, provided other statutes which have not been challenged by the government, provided benefits that were associated with that decision, and individuals relied upon that for five years."
In other words, while the Justice Department has historically issued guidance and allowed for prosecutorial discretion for issues such as drug crimes, DACA rises to a different standard, in part because of the benefits it provided to hundreds of thousands of eligible immigrants.
Justice Neil Gorsuch, a Trump appointee, sought clarification about the "limiting principle" that the attorney was using to distinguish DACA from other prosecutorial discretion decisions.
Olson said it's "a composite of principles" and a "categorical determination involving a substantial number of people."
"Let me just stop you there, though, because if it's categorical and a large number of people, I can think of a lot of prosecutorial decisions involving drug cases, the treatment of marijuana in our society today under federal law—perhaps it would be cocaine, five kilograms," Gorsuch said in the exchange, which was first noted by Politico. "Whatever is in the attorney general memo affects lots of people on a categorical basis every day."
The justice appeared to cite the Obama-era Cole memo as an example. That guidance, which was rescinded by then-Attorney General Jeff Sessions in early 2018, advised prosecutors to use enforcement discretion and not target state-legal cannabis programs despite ongoing federal prohibition.
"There's an entire industry in a lot of states involving marijuana that would argue they're relying on memos issued by the attorney general that we will not enforce marijuana laws, for example," Gorsuch said.
"I think that is completely different," Olson contended. "They are not invited to participate into a program, to reveal the business that they're in, to come forward, to take advantage of benefits."
Gorsuch countered that cannabis businesses "have a lot of economic interests at stake" and would argue that "billions of dollars are at stake [and] we've relied on the attorney general's guidance memos."
Photo elements courtesy of rawpixel and Philip Steffan.