Illinois Collects $52 Million In Marijuana Tax Revenue In First Six Months Of Legal Sales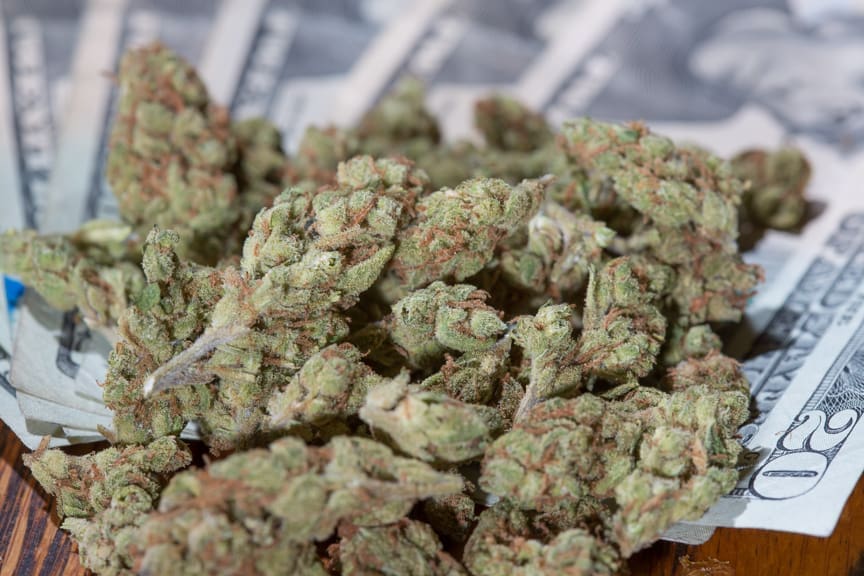 Illinois generated $52 million in tax revenue from marijuana sales in the first six months since implementation, the governor announced on Tuesday.
In total, the past half-year saw more than $239 million in cannabis sales. The state emphasized that 25 percent of the tax revenue will go toward a community reinvestment program designed to support communities most impacted by the drug war.
"Illinois has done more to put justice and equity at the forefront of this industry than any other state in the nation, and we're ensuring that communities that have been hurt by the war on drugs have the opportunity to participate," Gov. J.B. Pritzker (D), who pardoned more than 11,000 people with prior marijuana convictions ahead of the program's implementation, said in a press release.
The Illinois Department of Revenue took in about $35 million in revenue from excise taxes as well as $18 million in sales taxes that are being shared with local jurisdictions. The administration estimates that about $26 million will go to the state's general fund.
"I'm proud to work with Governor Pritzker in creating equity in the cannabis industry in a way that no other state has done," Toi Hutchinson, the state's cannabis czar, said. "By expunging hundreds of thousands of cannabis-related records, reinvesting the money spent on adult-use cannabis in Illinois into communities that are suffering, and making equity a central focus of the cannabis licensure process, the administration is ensuring that no community is left out or left behind."
Last week, Illinois released its figures for marijuana sales for June, showing a record-breaking $47.6 million in total sales over the month. That includes $12.4 million in purchases by people visiting from out of state.
Pritzker predicted during his State of the State address in January that cannabis tourism would bolster the state's coffers.
This latest notice also mentions that the state's reinvestment program is offering $31.5 million in grants for "historically underserved communities across Illinois.
"In addition to providing financial support to organizations offering services in disproportionately impacted communities, the administration offered lower application fees, low-interest loans, and informational workshops on cannabis-related licenses to social equity applicants," it states. "Governor Pritzker is also working with State's Attorney Kim Foxx, the Prisoner Review Board, and state's attorneys across Illinois to expunge the records of non-violent offenders with a cannabis related conviction."
New Jersey Governor Says Legalizing Marijuana A 'No-Brainer' For Coronavirus Economic Recovery