Legalizing Marijuana Has Been A 'Uniformly Positive' Move In Washington State, Governor Says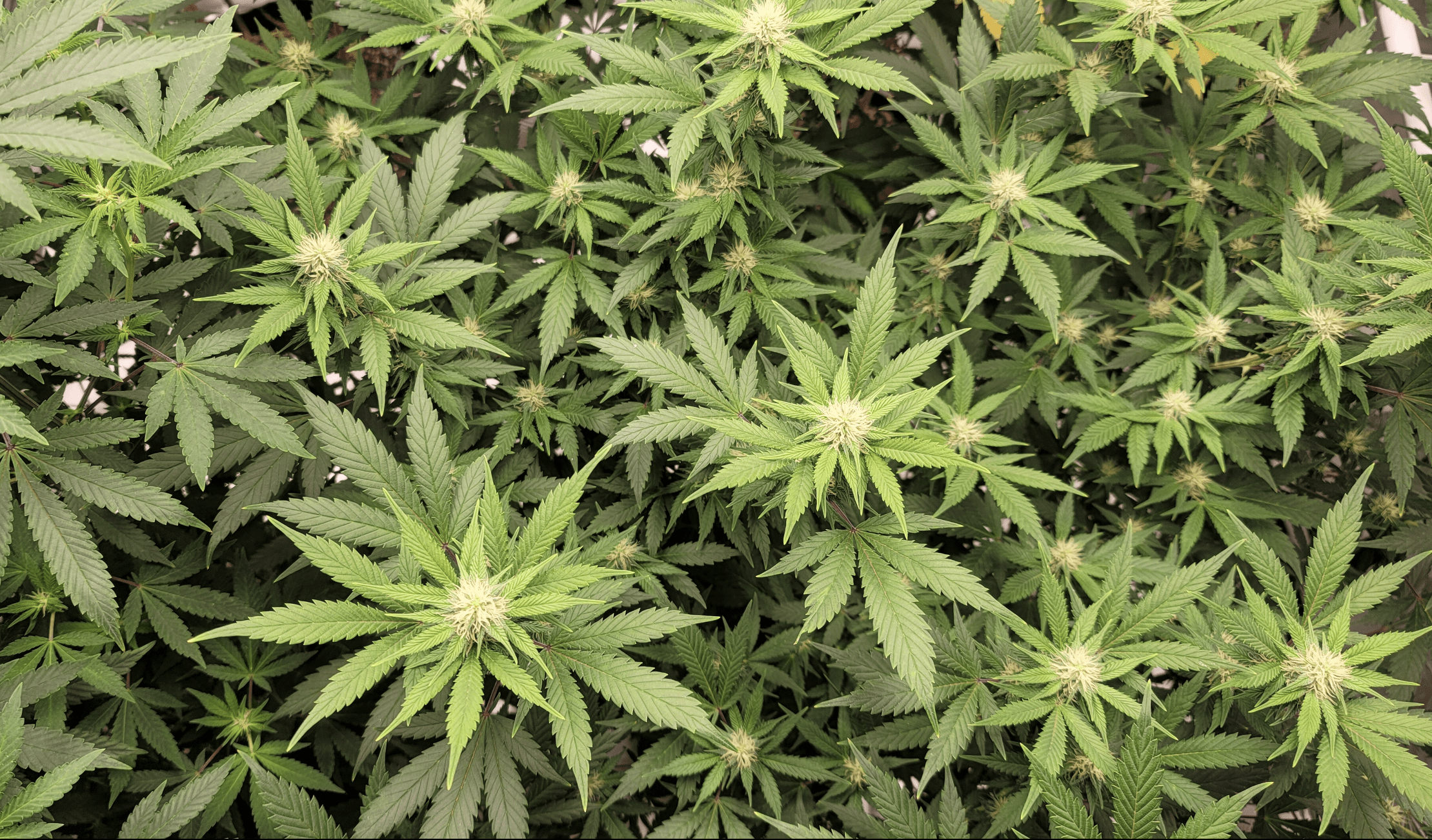 Washington State's experience with marijuana legalization has been "uniformly positive," the governor said in a new interview, adding that one of the only things he would've done differently is embrace the reform sooner.
Gov. Jay Inslee (D) was asked by a Politico reporter last week about whether Mexico's recent push to legalize cannabis nationwide could create competition with Washington's market and if, looking back, he'd have changed anything with his own state's roll-out of the policy.
"What I would say is that our experience in Washington has been uniformly positive on any way you score this—from a reduction of unnecessary law enforcement and criminal activity that really wasn't benefiting our community, on creating jobs in a new industry, on giving people more freedom in their personal decision making with no demonstrable, horrendous health impacts," he said. "By any measure, it's been a very successful enterprise."
"As far as the things that I'd do differently, I probably would have embraced this position of decriminalizing it earlier had I known how successful this has been with not any really large increase in juvenile usage, which was a concern while we were debating this," Inslee, who had opposed legalization during his 2012 gubernatorial run, said. "So I would have done it earlier."
He added that there have been "some challenges" in ensuring that communities most impacted by the drug war have the capital to participate in the legal industry. But the state is "trying to work through that to have a more diverse population of business people in the industry—that's one of the things we're working on."
With respect to Mexico, where the Chamber of Deputies approved a revised cannabis legalization bill last week that had cleared the Senate last year, the governor said he's not especially concerned about the prospect of increased competition.
"I don't think whatever Mexico does—I don't believe [it] is going to have a downside for us in Washington," he said.
Of course, transporting and selling marijuana across international or state borders remains illegal both federally and at the state level, further reducing the chances that whatever cannabis program emerges in Mexico will detract from Washington's market, at least for the time being.
Inslee, who ran for the 2020 Democratic presidential nomination, might not have always been on board with legalization, but he's since become a champion of reform and has expressed pride in the state's marijuana program.
He's repeatedly boasted on the national stage that his state has "the best weed in the United States of America" and "the best regulated legal medical marijuana market in the United States."
In 2018, Inslee denied that he smokes cannabis, but in an interview with BuzzFeed, he said "I do grow it legally and we've got the best weed in America from the state of Washington." Home cultivation is prohibited in Washington, so Marijuana Moment reached out for clarification and a spokesperson for the governor denied that he actually grows cannabis.
In the meantime, Washington has also become a hub of broader drug policy reform beyond marijuana.
A House committee approved a bill last month that would decriminalize possession of all currently illicit drugs and promote investments into substance misuse treatment.
In a separate move, the Washington Supreme Court recently ruled that the state's penalties against drug possession are unconstitutional, a move that led police to stop pursuing such cases.
Meanwhile, a Seattle doctor filed a lawsuit against the Drug Enforcement Administration last week that challenged their denial of an application for patients with terminal cancer to lawfully use psilocybin mushrooms for end-of-life care.
D.C. Psychedelics Decriminalization Initiative Officially Takes Effect
Photo courtesy of Mike Latimer.