Legal Marijuana States Had Fewer Vaping-Related Lung Injuries, Study Finds
People in states where recreational marijuana is legal were significantly less likely to experience vaping-related lung injuries than those in states where cannabis is prohibited, according to a new study published in an American Medical Association journal.
The finding seems to affirm what many reform advocates said during the peak of the e-cigarette or vaping product use-associated lung injury (EVALI) crisis last year. With thousands being hospitalized over EVALI, it became clear that contaminated vape cartridges were the source and that contamination was more common in illicit, unregulated markets where consumers can't walk into retail stores and buy tested and labeled marijuana products.
By analyzing Centers for Disease Control and Prevention (CDC) data on EVALI cases, the prevalence of e-cigarette use and the population in each state from June 2019 to January 2020, researchers were able to confirm that.
The research letter, published by the JAMA Network Open on Monday, shows that states with recreational marijuana shops had 1.7 EVALI cases per million population compared to 8.1 cases per million in prohibition states. There was no statistically significant difference between criminalized and medical cannabis states, which experienced 8.8 cases per million population.
"The data suggest that EVALI cases were concentrated in states where consumers do not have legal access to recreational marijuana dispensaries," the letter states. "This association was not driven by state-level differences in e-cigarette use, and EVALI case rates were not associated with state-level prevalence of e-cigarette use. One possible inference from our results is that the presence of legal markets for marijuana has helped mitigate or may be protective against EVALI."
"Recreational marijuana states had among the lowest EVALI rates of all states."
Cross-sectional study finds states with legal recreational marijuana had fewer cases of e-cig/vaping associated lung injury #EVALI. @aaronecarroll @ajhollingsworth @AshleyCBradford @coady_wing #VisualAbstract https://t.co/9dXGchag16 pic.twitter.com/nIoeV7v39b

— JAMA Network Open (@JAMANetworkOpen) April 7, 2020
While the researchers said the reason for the association isn't clear yet, they surmised that it's "possible that in recreational states, people tend to purchase marijuana products at legal dispensaries, which may be less likely to sell the contaminated products that are thought to cause EVALI."
That has been the working theory of many industry observers, who have argued that legalization is an important safeguard to public health by ensuring compliance with quality control standards in cannabis products. It should be noted, however, that there are select reports of instances where people seemed to develop a lung injury after obtaining marijuana vaping products from licensed dispensaries in Oregon.
"It appears states that have legal access to marijuana have lower rates of EVALI cases, which is consistent with the hypothesis that people have demand for marijuana products, and in states where they don't have access to them in this regulatory fashion, they end up purchasing them elsewhere," study co-author Alex Hollingsworth told MedPage Today.
NORML Executive Director Erik Altieri said the findings "come as little surprise."
"In jurisdictions where cannabis is legally regulated, consumers gravitate toward the above-ground retail marketplace where they can access lab-tested products manufactured by licensed businesses," he said. "Just like alcohol prohibition gave rise to the illicit production of dangerous 'bathtub gin,' marijuana prohibition provides bad actors, not licensed businesses, the opportunity to fulfill consumers' demand—sometimes with tragic results."
In a historical commentary on the new study also published by the American Medical Association Journal, a separate set of researchers drew a parallel to the era of alcohol prohibition—from which an underground industry of bootleggers emerged.
"Bootleggers fortified their distillates with methanol to increase apparent potency, causing blindness and death in unwary consumers," they said, noting that industrial ethanol, which was exempt from prohibition, was sometimes used despite the fact that government officials directed it to be adulterated with poisonous substances to deter consumption. "The resulting concoctions, known as denatured alcohol, were responsible for thousands of deaths during the 14 years that Prohibition was in effect. The history of Prohibition thus serves as a cautionary tale about unintended and unforeseen consequences of legislation regulating substances that affect public health."
"Bootlegging was rampant and criminal syndicates proliferated, fueling a wave of organized crime."
Commentary: EVALI rates are lower in states that have legalized recreational marijuana. Is legalizing marijuana protective against EVALI as there is less incentive to dilute THC in states where raw THC material is readily available without legal risk? https://t.co/Bd5Z8wYbjQ

— JAMA Network Open (@JAMANetworkOpen) April 7, 2020
EVALI similarly appears to be strongly associated with a specific contaminant in illicit markets, vitamin E acetate (VEA), which is used to dilute or stretch cannabis concentrates —"a scenario reminiscent of the unscrupulous bootleggers of the Prohibition era."
"How could a state's legalization of recreational marijuana inadvertently protect its citizens against EVALI? The obvious answer is that THC-containing vaping products in states where recreational marijuana is legal are uncontaminated with VEA. If so, another question follows: why would THC products in these states be less likely to be contaminated (ie, diluted) with VEA? One salient possibility is that there is less financial incentive to dilute THC concentrates in states where raw THC material is readily available without legal risk and compensatory markup."
"If THC concentrates are transported from states where they are legal and can be relatively cheaply mass produced (like industrial ethanol stocks during Prohibition) to other states where they are illegal and must be guarded jealously as a rare and precious commodity, there may be a strong economic inducement to dilute them, thereby increasing profits. Thus, legalization of marijuana may have protective local effects but untoward collateral effects."
President Trump also seemed to pick up on the failure of prohibition during a meeting on the vaping crisis last year. He acknowledged that simply banning the products wouldn't work, as people would simply move on to the illicit market, where there aren't regulations.
What's worse, the conflict between state and federal marijuana laws actually inhibited research into how to address EVALI cases, complicating shipments of vaping specimens, a top CDC official said.
The same official also suggested that federal cannabis regulations could mitigate the vaping problem. Former Food and Drug Administration Commissioner Scott Gottlieb made a similar argument.
CBD Prescription Drug Is No Longer A Federally Controlled Substance, DEA Says
This story was updated to include comment from NORML.
Dogs Are Being Exposed To Marijuana Through Human Poop And Pet Owners Should Beware, Study Finds
A word of caution to dog owners: apparently some canines are getting intoxicated off marijuana by eating the feces of people who've consumed cannabis, according to a new study.
Dogs are natural scavengers, and so the instinct to eat poop—while gross—is just a fact of life. But a team of Australian researchers found that, in some cases, that instinct can become dangerous, warranting the attention of puppy parents.
The study, published in the Australian Veterinary Journal, looked at 15 cases of confirmed THC toxicosis in dogs who were suspected of, or observed to have, ingested human feces in Melbourne from 2011-2020.
The dogs presented symptoms of incoordination, dilated pupils, urinary incontinence and stupor. Urine tests from eight of the dogs showed THC metabolites in their system.
However, study author Clara Lauinger told Marijuana Moment that this shouldn't necessarily be taken to mean that any level of THC is toxic in dogs.
"The animals in my study had ingested an unknown quantity of feces that contained an unknown concentration of THC and so one would assume this concentration would be at a level that clearly caused toxicity," she wrote in an email. "However this does not mean that all THC ingestions can lead to toxicity."
In fact, there are other studies where animals were administered a controlled dosage of THC and "not a single one of them displayed any adverse effects that we might see with toxicity," she said.
"There are so so many anecdotal reports of the huge benefits that THC administration has on animals, albeit reports are from owners perception rather than peer reviewed research, but this does not mean the industry should disparage THC as a therapeutic agent," Lauinger said.
Most of the dogs in her new study apparently ate the poop at local parks, while others ingested it at the beach, camp sites and walking trails.
"All dogs survived to discharge. Ingestion of human feces containing THC may lead to marijuana toxicosis in dogs," the study states. "Veterinary staff and owners should be attentive in regard to using appropriate hygiene measures when managing these dogs."
The authors said that there are a number of reasons that a dog might eat poop—or, put scientifically, engage in coprophagy. But they floated one possibility for the marijuana-specific feces-eating trend: "It is possible that the presence of marijuana in feces increases its attractiveness for ingestion by altering its scent, texture and/or taste."
Also, while this study is limited to data on about two dozen dogs in one city of Australia, the authors also said that the habit "might be more common than what owners report," pointing to Google search results from people reporting a dog ate feces and exhibited signs of lethargy.
The idea of dogs getting high off THC-containing human waste might seem like a stretch on its own, but the study also explains that canines have more cannabinoid receptors than humans, "making dogs more sensitive to the effects of THC."
"In conclusion, this case series suggests that ingestion of feces produced by a human marijuana user may lead to signs of marijuana toxicosis," the researchers said. "Clinical signs of toxicosis were similar to those previously reported for dogs with conrmed marijuana toxicosis though gastrointestinal signs were not the most common feature despite coprophagy."
"Veterinary staff and owners should be mindful of this exposure source to ensure appropriate hygiene measures are taken when managing these dogs," the study says.
Lauinger said that there "needs to be an industrywide understanding of the fact that there are so many different strains of cannabis and each of these strains has different cannabinoid profiles that have possible potential for beneficial therapeutic effects."
"These strains could be researched with a focus on what ones are suitable for animals and at what dose rather than blanketing all strains as being toxic," she said. "I hope the public can be patient and also get behind us researching the dosing more."
While there are clear concerns about dogs ingesting excess levels of THC, studies have found promising results when it comes to the therapeutic potential of other cannabinoids like CBD for pets.
For example, dogs with epilepsy experience considerably fewer seizures when treated with CBD oil, a study published in the journal Pet Behaviour Science in 2019 found.
The prior year, a separate study determined that CBD can alleviate the symptoms of osteoarthritis in dogs.
The Food and Drug Administration (FDA), for its part, has repeatedly warned pet owners about using CBD to treat firework-related anxiety in pets around the July 4 holiday.
"You should be aware that FDA has NOT evaluated these products and can't say whether they are safe or effective, how they are manufactured, or whether they contain CBD," the agency said this year.
Germany Will Legalize Marijuana And Promote Drug Harm Reduction, Governing Party Coalition Officially Announces
Photo courtesy of Pexels.
Psychedelics Use Associated With 55 Percent Decrease In Daily Opioid Consumption, Study Finds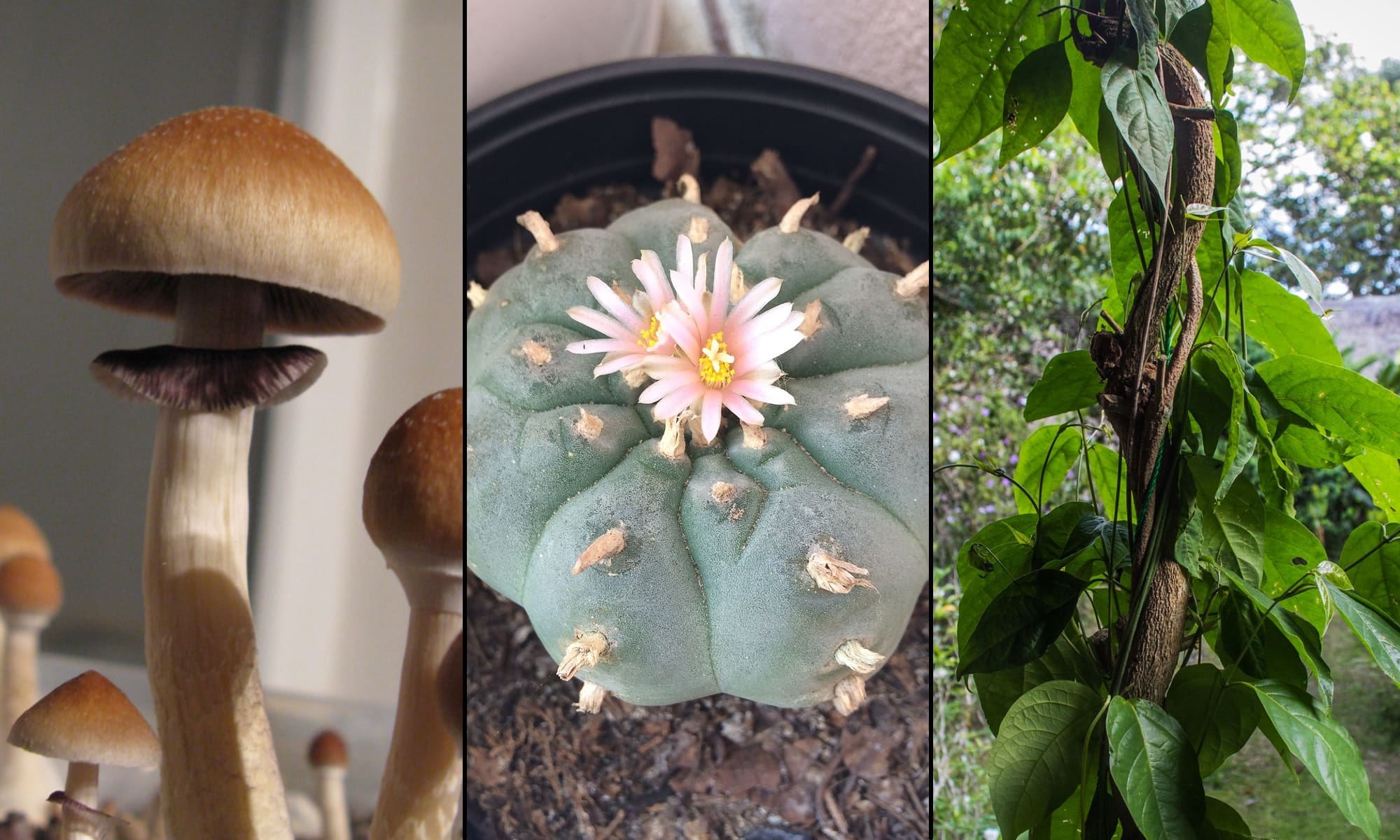 The use of psychedelics like LSD, psilocybin, mescaline and DMT is associated with a significant decrease in illicit opioid consumption, according to a new study.
Researchers looked at data from "three harmonized prospective cohorts of community-recruited" people with substance misuse disorders. A total of 3,813 individuals were involved, including 1,093 who reported illicit opioid consumption and 229 who said they'd used psychedelics in the past six months.
"Recent psychedelic use was associated with 55% reduced odds of daily opioid use," the Vancouver-based study, published last week in the Journal of International Drug Policy, found.
While there have been numerous studies connecting legal marijuana access to reduced opioid use and fewer overdose deaths, this is "the first longitudinal study to link psychedelic use with lower daily opioid use," the paper says.
"Over study follow-up after adjusting for a range of potential confounders, psychedelic use remained independently associated with a significantly reduced odds of subsequent daily opioid use," the study states. "While confirmation in other settings is required, these findings align with growing evidence that psychedelic use may be associated with detectable reductions in subsequent substance use including illicit opioid use."
While there's not a clear explanation for the trend—and the researchers urged additional studies—psychedelics like psilocybin and MDMA have been touted as potentially powerful tools in mental health treatment, effectively treating conditions like severe depression, post-traumatic stress disorder and addiction.
"These findings align with growing evidence demonstrating that psychedelic use may be associated with detectable reductions in subsequent opioid use, and warrant further research on psychedelics for opioid and other substance use disorders," the study's lead author, Elena Argento of the University of British Columbia, told Marijuana Moment.
"This study found naturalistic psychedelic use to be independently associated with a significantly reduced odds of subsequent daily illicit opioid use among a community-based sample of [people who use drugs]," the study concluded. "More research with controlled trials and longer-term follow-up is required to elucidate the therapeutic potential of psychedelics to augment existing interventions for substance use disorders, including among more diverse populations. Additional qualitative studies would also provide opportunities to improve understanding of the possible psycho-social mechanisms underpinning psychedelic experiences."
Another recent study found that when people use cannabis together with psychedelics, it was "associated with higher scores of mystical-type experience, ego-dissolution and visual alterations."
With respect to marijuana alone, a study published earlier this year found that cannabis use is associated with significant reductions in dependence on opioids and other prescription drugs, as well as an increase in quality of life
Another study released last year determined that states with active medical marijuana laws saw certain opioid prescription rates drop nearly 20 percent compared to prohibition states.
Using Marijuana With Psychedelics Intensifies The Mystical Experience, Study Finds
Photo elements courtesy of carlosemmaskype and Apollo.
Marijuana Legalization In Canada Did Not Result In Increased Traffic Injuries, Study Finds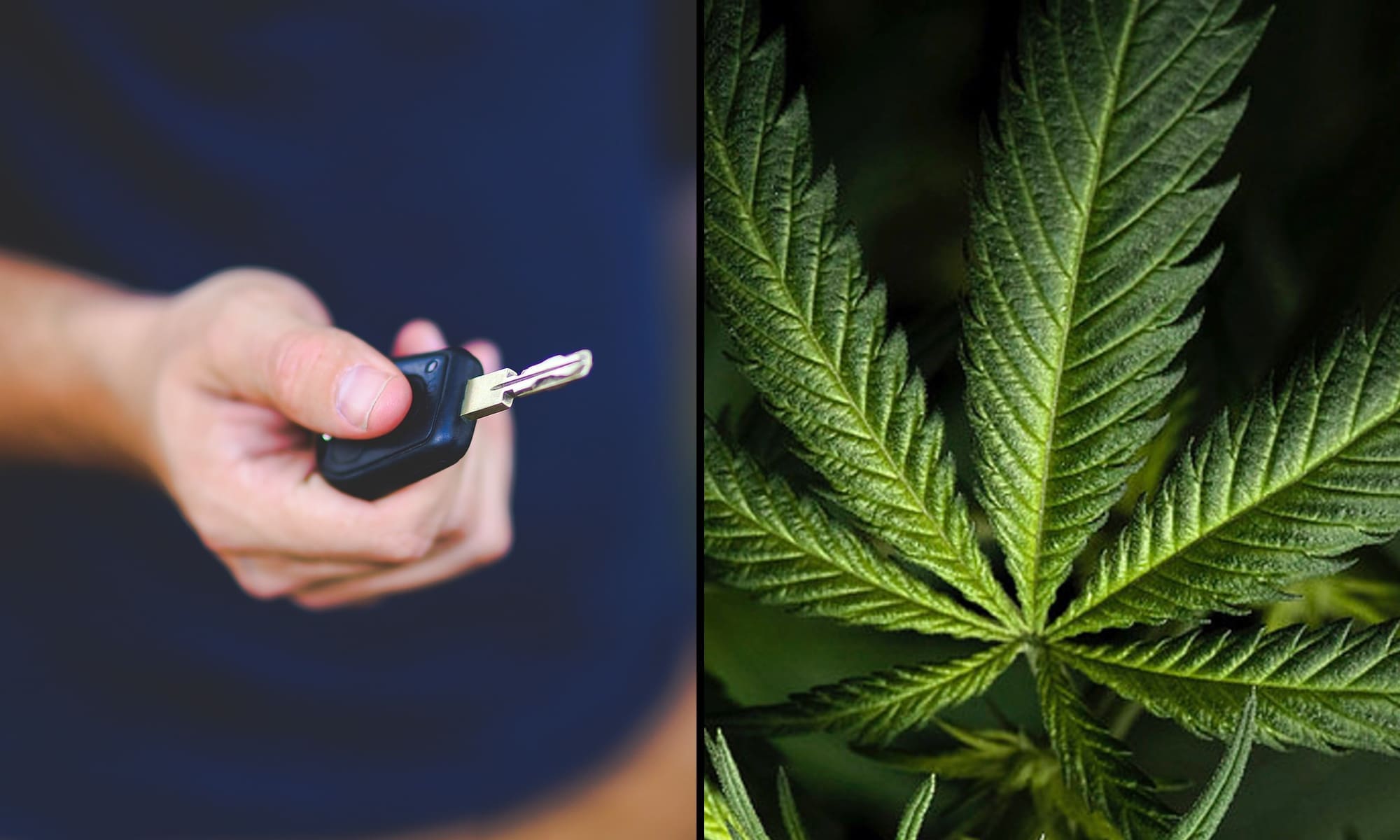 Canada's move to legalize marijuana did not result in increased traffic injuries, a new study has found.
In a paper published in the journal Drug and Alcohol Dependence, researchers said they sought to investigate claims that establishing the cannabis legalization law, which took effect in October 2018, would make roads less safe, as prohibitionists frequently argue.
But after analyzing Ontario and Alberta emergency department data from April 2015 to December 2019, however, they couldn't find any evidence to support that hypothesis.
"Implementation of the Cannabis Act was not associated with evidence of significant post-legalization changes in traffic-injury [emergency department] visits in Ontario or Alberta among all drivers or youth drivers, in particular," the study states.
"Legalization not associated with changes in traffic injuries in all drivers or youth drivers."
That's despite the fact that "worldwide momentum toward legalization of recreational cannabis use has raised a common concern that such policies might increase cannabis-impaired driving and consequent traffic-related harms, especially among youth."
The study's lead author, Russ Callaghan, said in a press release that his team's results "show no evidence that legalization was associated with significant changes in emergency department traffic-injury presentations."
The researcher admitted that the outcome of the study is "somewhat surprising," adding that he "predicted that legalization would increase cannabis use and cannabis-impaired driving in the population, and that this pattern would lead to increases in traffic-injury presentations to emergency departments."
"It is possible that our results may be due to the deterrent effects of stricter federal legislation, such as Bill C-46, coming into force shortly after cannabis legalization," he said, referring to a separate impaired driving bill. "These new traffic-safety laws imposed more severe penalties for impaired driving due to cannabis, alcohol, and combined cannabis and alcohol use."
While Callaghan said he wasn't expecting the results that his team ended up with, there is a body of existing research that's also challenged the idea that legalization leads to increased traffic risks.
A U.S. congressional research body said in a 2019 report that concerns expressed by lawmakers that cannabis legalization will make the roads more dangerous might not be totally founded. In fact, the experts tasked by the House and Senate with looking into the issue found that evidence about cannabis's ability to impair driving is currently inconclusive.
Other researchers have found on several occasions that traffic fatalities do not increase after a state legalizes marijuana.
A study published in the Journal of the American Medical Association late last year found that small doses of CBD appear to have no significant impact on driving, whereas comparable doses of THC were associated with short-term impairment "modest in magnitude and similar to that seen in drivers with a 0.05%" blood alcohol concentration.
In any case, House-approved report language related to funding for the Departments of Transportation, and Housing and Urban Development addresses drug-impaired driving from substances such as marijuana and urges the National Highway Traffic Safety Administration to take steps to address the issue.
DEA Boosts Psilocybin, MDMA And DMT Production Levels Again In Final Quotas For 2021