Legal Marijuana States Had Fewer Vaping-Related Lung Injuries, Study Finds
People in states where recreational marijuana is legal were significantly less likely to experience vaping-related lung injuries than those in states where cannabis is prohibited, according to a new study published in an American Medical Association journal.
The finding seems to affirm what many reform advocates said during the peak of the e-cigarette or vaping product use-associated lung injury (EVALI) crisis last year. With thousands being hospitalized over EVALI, it became clear that contaminated vape cartridges were the source and that contamination was more common in illicit, unregulated markets where consumers can't walk into retail stores and buy tested and labeled marijuana products.
By analyzing Centers for Disease Control and Prevention (CDC) data on EVALI cases, the prevalence of e-cigarette use and the population in each state from June 2019 to January 2020, researchers were able to confirm that.
The research letter, published by the JAMA Network Open on Monday, shows that states with recreational marijuana shops had 1.7 EVALI cases per million population compared to 8.1 cases per million in prohibition states. There was no statistically significant difference between criminalized and medical cannabis states, which experienced 8.8 cases per million population.
"The data suggest that EVALI cases were concentrated in states where consumers do not have legal access to recreational marijuana dispensaries," the letter states. "This association was not driven by state-level differences in e-cigarette use, and EVALI case rates were not associated with state-level prevalence of e-cigarette use. One possible inference from our results is that the presence of legal markets for marijuana has helped mitigate or may be protective against EVALI."
"Recreational marijuana states had among the lowest EVALI rates of all states."
Cross-sectional study finds states with legal recreational marijuana had fewer cases of e-cig/vaping associated lung injury #EVALI. @aaronecarroll @ajhollingsworth @AshleyCBradford @coady_wing #VisualAbstract https://t.co/9dXGchag16 pic.twitter.com/nIoeV7v39b

— JAMA Network Open (@JAMANetworkOpen) April 7, 2020
While the researchers said the reason for the association isn't clear yet, they surmised that it's "possible that in recreational states, people tend to purchase marijuana products at legal dispensaries, which may be less likely to sell the contaminated products that are thought to cause EVALI."
That has been the working theory of many industry observers, who have argued that legalization is an important safeguard to public health by ensuring compliance with quality control standards in cannabis products. It should be noted, however, that there are select reports of instances where people seemed to develop a lung injury after obtaining marijuana vaping products from licensed dispensaries in Oregon.
"It appears states that have legal access to marijuana have lower rates of EVALI cases, which is consistent with the hypothesis that people have demand for marijuana products, and in states where they don't have access to them in this regulatory fashion, they end up purchasing them elsewhere," study co-author Alex Hollingsworth told MedPage Today.
NORML Executive Director Erik Altieri said the findings "come as little surprise."
"In jurisdictions where cannabis is legally regulated, consumers gravitate toward the above-ground retail marketplace where they can access lab-tested products manufactured by licensed businesses," he said. "Just like alcohol prohibition gave rise to the illicit production of dangerous 'bathtub gin,' marijuana prohibition provides bad actors, not licensed businesses, the opportunity to fulfill consumers' demand—sometimes with tragic results."
In a historical commentary on the new study also published by the American Medical Association Journal, a separate set of researchers drew a parallel to the era of alcohol prohibition—from which an underground industry of bootleggers emerged.
"Bootleggers fortified their distillates with methanol to increase apparent potency, causing blindness and death in unwary consumers," they said, noting that industrial ethanol, which was exempt from prohibition, was sometimes used despite the fact that government officials directed it to be adulterated with poisonous substances to deter consumption. "The resulting concoctions, known as denatured alcohol, were responsible for thousands of deaths during the 14 years that Prohibition was in effect. The history of Prohibition thus serves as a cautionary tale about unintended and unforeseen consequences of legislation regulating substances that affect public health."
"Bootlegging was rampant and criminal syndicates proliferated, fueling a wave of organized crime."
Commentary: EVALI rates are lower in states that have legalized recreational marijuana. Is legalizing marijuana protective against EVALI as there is less incentive to dilute THC in states where raw THC material is readily available without legal risk? https://t.co/Bd5Z8wYbjQ

— JAMA Network Open (@JAMANetworkOpen) April 7, 2020
EVALI similarly appears to be strongly associated with a specific contaminant in illicit markets, vitamin E acetate (VEA), which is used to dilute or stretch cannabis concentrates —"a scenario reminiscent of the unscrupulous bootleggers of the Prohibition era."
"How could a state's legalization of recreational marijuana inadvertently protect its citizens against EVALI? The obvious answer is that THC-containing vaping products in states where recreational marijuana is legal are uncontaminated with VEA. If so, another question follows: why would THC products in these states be less likely to be contaminated (ie, diluted) with VEA? One salient possibility is that there is less financial incentive to dilute THC concentrates in states where raw THC material is readily available without legal risk and compensatory markup."
"If THC concentrates are transported from states where they are legal and can be relatively cheaply mass produced (like industrial ethanol stocks during Prohibition) to other states where they are illegal and must be guarded jealously as a rare and precious commodity, there may be a strong economic inducement to dilute them, thereby increasing profits. Thus, legalization of marijuana may have protective local effects but untoward collateral effects."
President Trump also seemed to pick up on the failure of prohibition during a meeting on the vaping crisis last year. He acknowledged that simply banning the products wouldn't work, as people would simply move on to the illicit market, where there aren't regulations.
What's worse, the conflict between state and federal marijuana laws actually inhibited research into how to address EVALI cases, complicating shipments of vaping specimens, a top CDC official said.
The same official also suggested that federal cannabis regulations could mitigate the vaping problem. Former Food and Drug Administration Commissioner Scott Gottlieb made a similar argument.
CBD Prescription Drug Is No Longer A Federally Controlled Substance, DEA Says
This story was updated to include comment from NORML.
Canada Will Let Terminally Ill Patients Use Psychedelic Mushrooms For End-Of-Life Care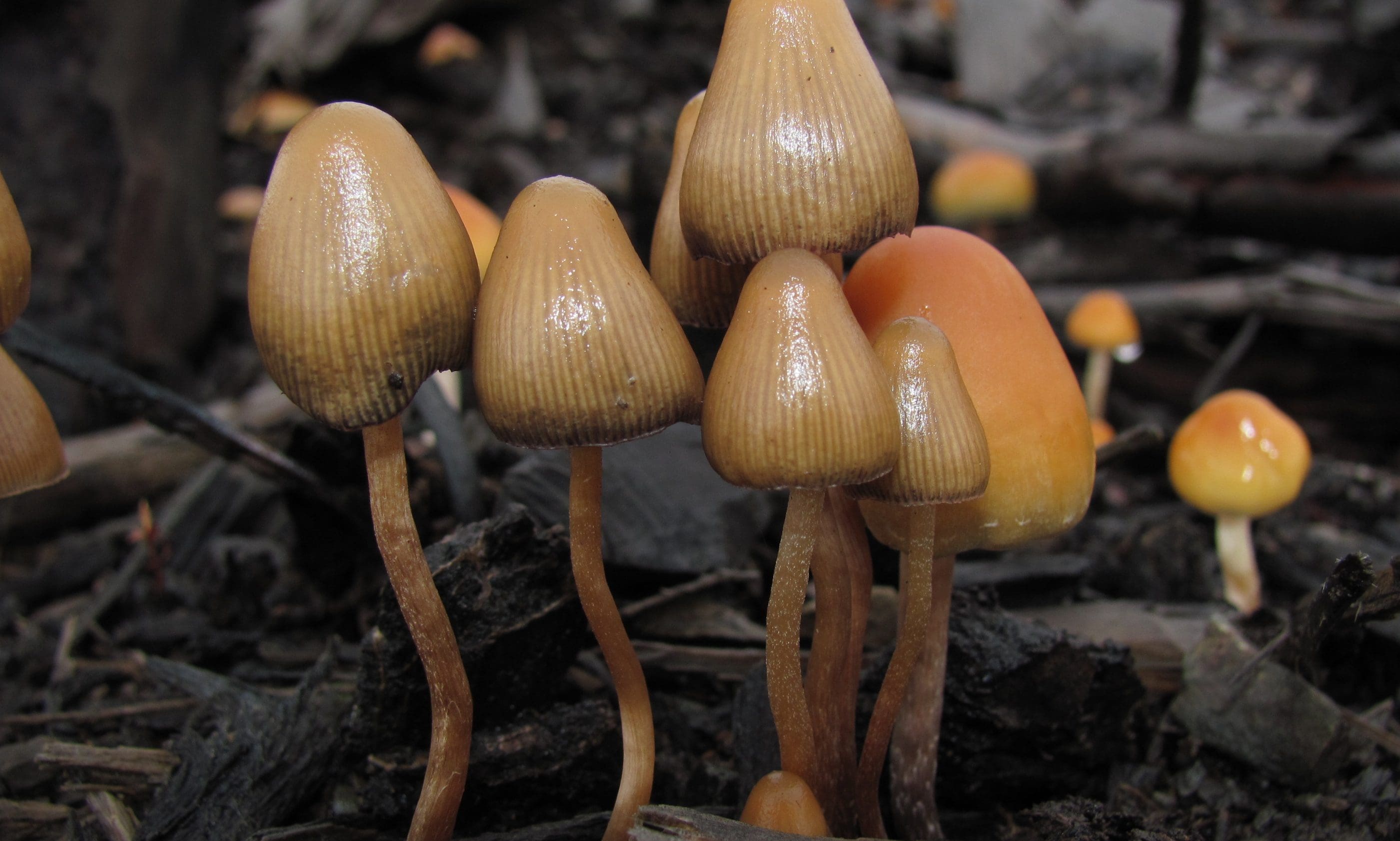 Four cancer patients in end-of-life care will be become the first people in decades to legally possess and consume psilocybin mushrooms in Canada after a landmark decision Tuesday by the country's minister of health.
The patients petitioned Health Minister Patty Hajdu back in April for exemptions from the country's laws against psilocybin in order to use psychedelic mushrooms as part of psychotherapy treatment. On Tuesday afternoon, Hajdu officially granted the patients' request, the nonprofit TheraPsil, which assisted with the application, announced.
The approvals mark the first publicly-known individuals to receive a legal exemption from the Canadian Drugs and Substances Act to access psychedelic therapy, Therapsil said, and the first medical patients to legally use psilocybin since the compound became illegal in Canada in 1974.
"This is the positive result that is possible when good people show genuine compassion. I'm so grateful that I can move forward with the next step of healing," one of the patients, Thomas Hartle, said in a statement Tuesday.
NEWS: 4 Palliative Canadians experiencing end-of-life distress have been APPROVED to access psychedelic therapy through section 56 exemptions. This historic decision marks the first known individuals to legally use #psilocybin since it's illegality in 1974.https://t.co/AUlzjvKGcm

— TheraPsil (@TheraPsil) August 4, 2020
The applicants, as well as various advocates for psychedelic therapy, had personally appealed to Hajdu via a concerted social media campaign during the months their applications were pending.
"Health Canada is committed to carefully and thoroughly reviewing each request for an exemption under the Controlled Drugs and Substances Act, on a case-by-case basis, taking into account all relevant considerations, including evidence of potential benefits and risks or harms to the health and safety of Canadians," a government spokesperson told Marijuana Moment in an email. "These exemptions do not change the fact that the sale and possession of magic mushrooms remain illegal in Canada."
In statements issued Tuesday, other patients thanked Hajdu and said they were optimistic that more patients will one day have safe, legal access to psilocybin for therapeutic use.
Minister @pattyhajdu please hear this message from Thomas Hartle: "I am one of the applicants that currently have a section 56 exemption that is in your hands…I just wanted to remind you that it has now been 100 days since some of the applications started coming to you." pic.twitter.com/5h0d8hfuUl

— TheraPsil (@TheraPsil) July 31, 2020
"I want to thank the Health Minister and Health Canada for approving my request for psilocybin use. The acknowledgement of the pain and anxiety that I have been suffering with means a lot to me, and I am feeling quite emotional today as a result," said Laurie Brooks, an applicant from British Columbia. "I hope this is just the beginning and that soon all Canadians will be able to access psilocybin, for therapeutic use, to help with the pain they are experiencing, without having to petition the government for months to gain permission."
TheraPsil said on Tuesday that it expects more people to petition the government for exemptions following the first four patients' approval. A separate request by the nonprofit to allow therapists to use psychedelics themselves in preparation for treating patients with psilocybin was not addressed in Tuesday's announcement, the group said.
The government, in its statement to Marijuana Moment, said that the use of "magic mushrooms also comes with risks, including increased heart rate and blood pressure, flashbacks and bad trips that may lead to risk-taking behaviour, traumatic injuries and even death."
All of the four patients who received the new exemptions have been diagnosed with untreatable cancer. Therapists who use psychedelics in their practices say that psilocybin-aided therapy sessions can help patients deal with issues such as depression and anxiety, allowing them to better accept death as a natural part of existence.
"At this point psilocybin is a reasonable medical choice for these individuals," TheraPsil's executive director, Spencer Hawkswell, told Marijuana Moment in an interview last month. "This is about the minister being compassionate and using her ministerial abilities to help give patients access to something that's going to help them."
The therapeutic potential of psychedelics has attracted attention in recent years from a growing number of academics, policy makers and even the U.S. government. In September of last year, Johns Hopkins University announced the launch of the nation's first-ever psychedelic research center, a $17-million project to study whether psychedelics can treat conditions such as opioid use disorder, Alzheimer's disease, depression, anxiety and post-traumatic stress disorder.
In June, the University of North Carolina (UNC) announced a $27 million project funded by the U.S. Department of Defense to research and develop an entirely new class of psychedelics-inspired drugs. The program, UNC said, "aims to create new medications to effectively and rapidly treat depression, anxiety, and substance abuse without major side effects."
Meanwhile, activists in the United States have advocated for state- and local-level reforms to research, decriminalize and in some cases even legalize psychedelics.
In May 2019, Denver became the first U.S. city to enact such a reform, with voters approving a measure that effectively decriminalized psilocybin possession. Soon after, officials in Oakland, California, decriminalized possession of all plant- and fungi-based psychedelics. In January of this year, the City Council in Santa Cruz, California, voted to make the enforcement of laws against psychedelics among the city's lowest enforcement priorities.
Reformers are pushing for similar changes in other jurisdictions. A proposal in Washington, D.C. would allow voters to decide this fall whether to decriminalize plant- and fungi-based psychedelic drugs, including psilocybin, ayahuasca and ibogaine. A decision on whether that initiative will make the ballot is expected later this week. In Oregon, voters in November will consider a measure that would decriminalize all drugs and expand access to treatment. A separate Oregon proposal would legalize psilocybin therapy—the same therapy sought by the Canadian cancer patients.
Lawmakers in Hawaii earlier this year approved a plan to study psilocybin mushrooms' medical applications with the goal of eventually legalizing access.
This story was updated with comment from Health Canada.
Psychedelic Therapists Petition Government For Permission To Dose Themselves In Order To Better Treat Patients
Photo courtesy of Wikimedia/Mushroom Observer.
Women Who Use Marijuana More Often Have Better Sex, Study Says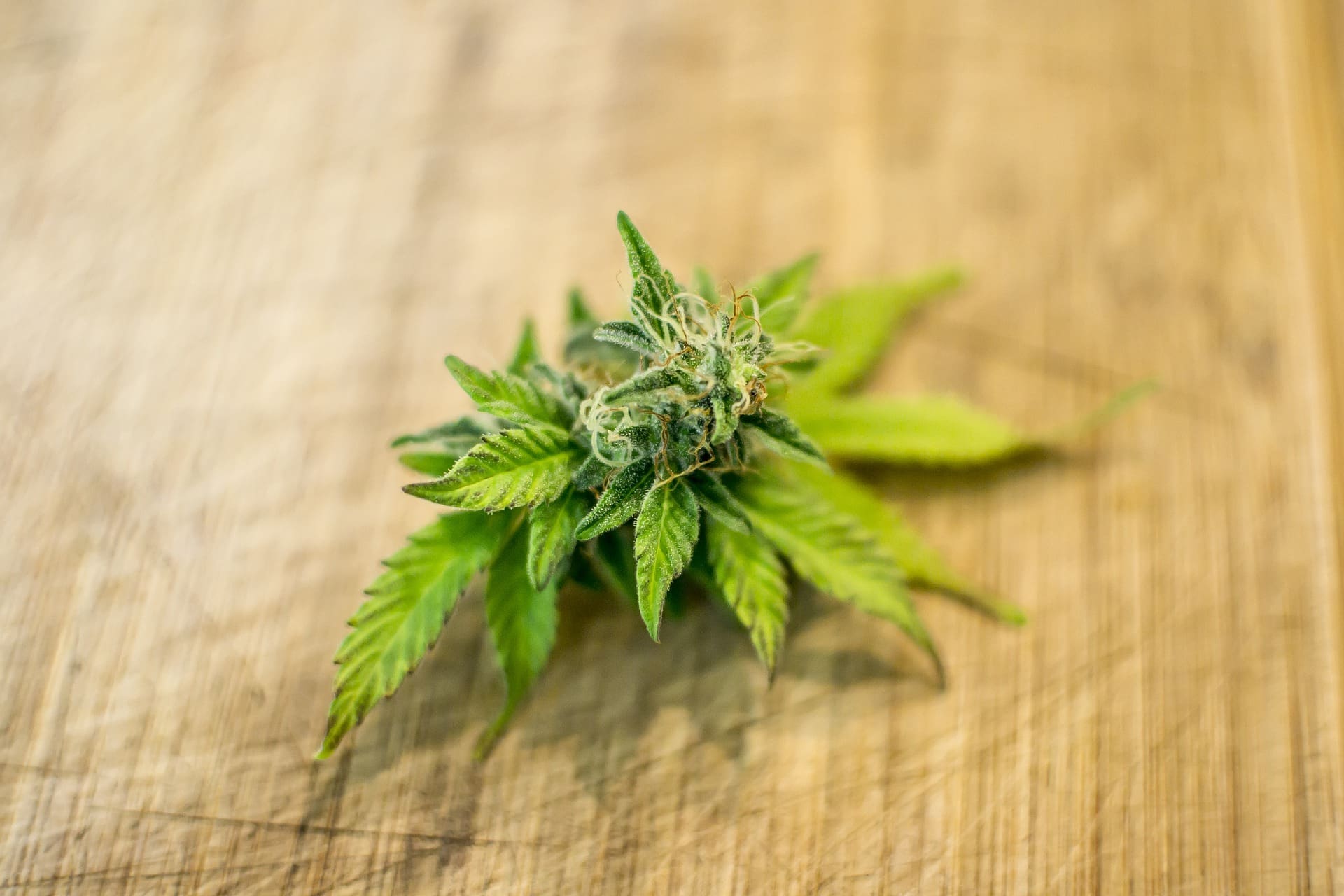 Among women who enjoy marijuana, there's no shortage of anecdotal evidence that adding a bit of cannabis can bring a thrill to the bedroom, and in states where the drug is legal, marketers have capitalized on that claim. THC-infused lubricants promise increased arousal and better orgasms, and some sexual health advocates have built entire careers on cannabis-enhanced intimacy. But is there anything behind the hype?
While researchers are still trying to tease out the precise relationship between cannabis and sex, a growing body of evidence indicates the connection itself is very real. The latest study, which asked women who use marijuana about their sexual experiences, found that more frequent cannabis use was associated with heightened arousal, stronger orgasms and greater sexual satisfaction in general.
"Our results demonstrate that increasing frequency of cannabis use is associated with improved sexual function and is associated with increased satisfaction, orgasm, and sexual desire," says the new study, published last week in the journal Sexual Medicine.
"Increased cannabis use was associated with improved sexual desire, arousal, orgasm, and overall satisfaction."
To reach their conclusions, the team analyzed online survey results from 452 women who responded to an invitation distributed at a chain of cannabis retail stores. Researchers asked respondents about their cannabis use and had each fill out a Female Sexual Function Index (FSFI) survey, a questionnaire designed to assess sexual function over the past four weeks. The survey scores six specific domains, including desire, arousal, lubrication, orgasm, satisfaction and pain.
"To our knowledge," the authors wrote, "this study is the first to use a validated questionnaire to assess the association between female sexual function and aspects of cannabis use including frequency, chemovar, and indication."
Generally speaking, a higher FSFI score is understood to indicate better sexual function, while a lower score indicates sexual dysfunction. Comparing frequency of cannabis use to each participant's FSFI score, the researchers determined that more frequent consumption was associated with lower rates of sexual dysfunction.
"For each additional step of cannabis use intensity (ie, times per week)," the report says, "the odds of reporting female sexual dysfunction declined by 21%."
"We found a dose response relationship between increased frequency of cannabis use and reduced odds of female sexual dysfunction."
Women who used cannabis more frequently had higher FSFI scores in general, indicating better sexual experiences overall. More frequent consumers also had higher specific FSFI subdomain scores—indicating things like greater arousal and better orgasms—although not all of those differences reached the threshold of statistical significance.
Another weak relationship showed that women who used cannabis frequently reported lower levels of pain related to sex.
"When stratified by frequency of use (≥3 times per week vs <3 times per week), those who used more frequently had overall higher FSFI scores and had higher FSFI subdomain scores except for pain," the study says.
The research doesn't shed much light on what marijuana products might work best for sexual stimulation, however.
"Our study did not find an association between cannabis chemovar (eg, THC vs CBD dominant), reason for cannabis use, and female sexual function," the researchers, who included members of the Stanford Medical Center's urology department and the medical director of the Victory Rejuvenation Center, wrote. "Neither, the method of consumption nor the type of cannabis consumed impacted sexual function."
Researchers said a number of mechanisms could explain the overall results, noting that prior studies have postulated that the body's endocannabinoid system is directly involved in female sexual function. It's also possible, authors wrote, that cannabis could be improving sex by reducing anxiety.
"As many patients use cannabis to reduce anxiety," the report says, "it is possible that a reduction in anxiety associated with a sexual encounter could improve experiences and lead to improved satisfaction, orgasm, and desire. Similarly, THC can alter the perception of time which may prolong the feelings of sexual pleasure. Finally, CB1, a cannabinoid receptor, has been found in serotonergic neurons that secretes the neurotransmitter serotonin, which plays a role in female sexual function thus activation of CB1 may lead to increased sexual function."
As the study notes, cannabis's potentially positive effect on women's sexual function was first noted in research from the 1970s and '80s, when women in research interviews who used cannabis reported better sexual experiences, including more intimacy and better orgasms. But subsequent research has yielded mixed results. Some studies have found that women's orgasms were actually inhibited by cannabis use. Authors of the new report said that past studies used interviews rather than a validated questionnaire to conduct research.
"The mechanism underlying these findings requires clarification," the authors said of their report, "as does whether acute or chronic use of cannabis has an impact on sexual function. Whether the endocannabinoid system represents a viable target of therapy through cannabis for female sexual dysfunction requires future prospective studies though any therapy has to be balanced with the potential negative consequences of cannabis use."
Regardless of the mechanics at work between marijuana and sex, emerging evidence is overwhelming that there's some sort of relationship at play. A nationwide survey conducted by an East Carolina University graduate student last year found that "participants perceived that cannabis use increased their sexual functioning and satisfaction." Marijuana consumers reported "increased desire, orgasm intensity, and masturbation pleasure." Numerous online surveys have also reported positive associations between marijuana and sex, and one study even found a connection between the passage of marijuana laws and increased sexual activity.
Yet another study, however, cautions that more marijuana doesn't necessarily mean better sex. A literature review published last year found that cannabis's impact on libido may depend on dosage, with lower amounts of THC correlating with the highest levels of arousal and satisfaction. Most studies showed that marijuana has a positive effect on women's sexual function, the study found, but too much THC can actually backfire.
"Several studies have evaluated the effects of marijuana on libido, and it seems that changes in desire may be dose dependent," the review's authors wrote. "Studies support that lower doses improve desire but higher doses either lower desire or do not affect desire at all."
CBD Is A 'Promising' Therapy In Treating Cocaine Misuse, Meta-Study Finds
Feds Launch Cannabis Testing Program To Help Consumers Know What They're Buying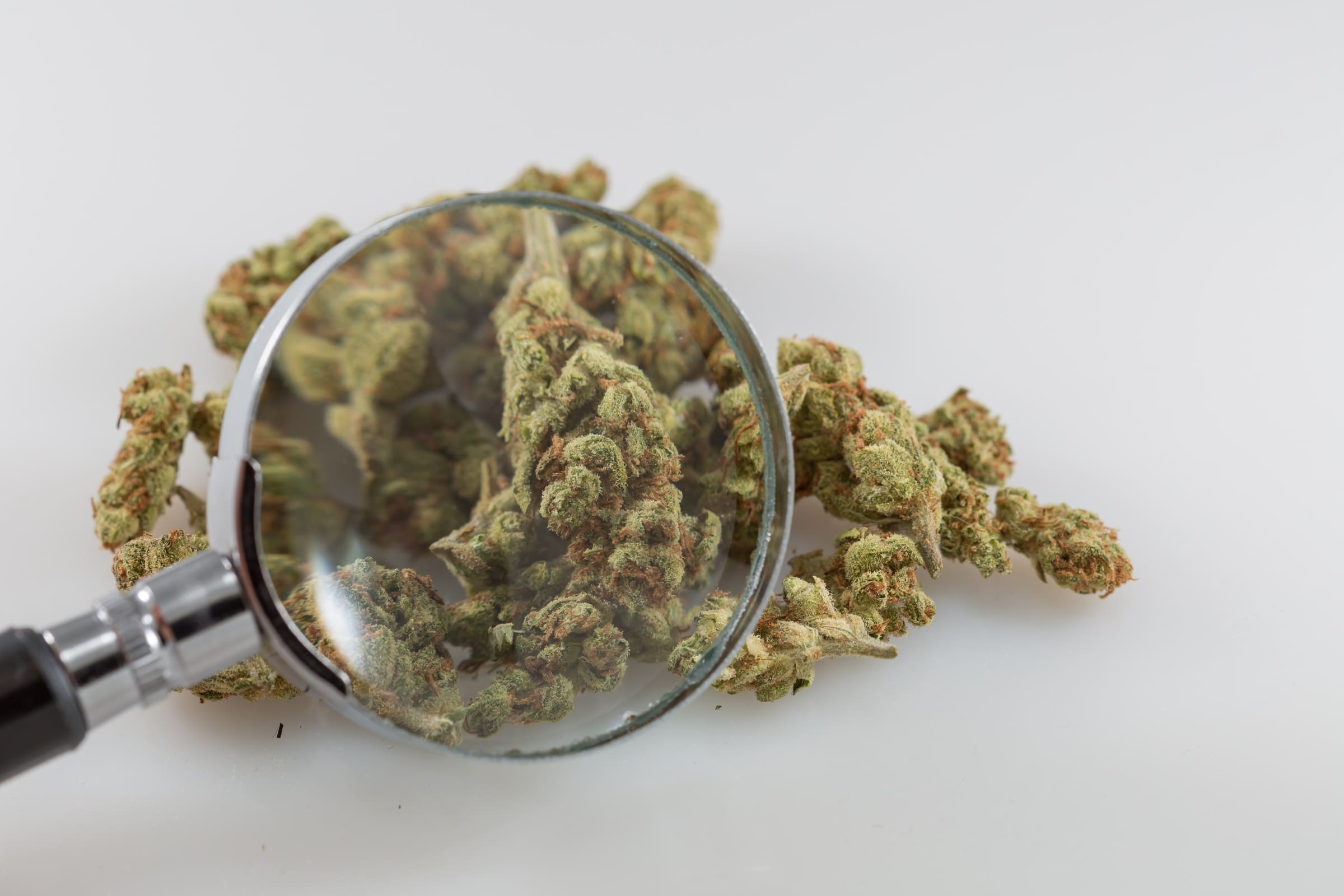 A federal science agency announced on Tuesday that it is launching a cannabis testing program to help ensure that the products people purchase from retailers and dispensaries are accurately labeled.
The National Institute of Standards and Technology (NIST) said that since hemp was federally legalized under the 2018 Farm Bill, there's an urgent need for consumers to be adequately informed about cannabis products being sold on the market. To that end, the agency will be spearheading a multi-phase project to encourage best practices in lab testing.
While the immediate focus of the Cannabis Quality Assurance (CannaQAP) program will be on hemp-derived oils like CBD, officials said it's possible they will expand the program to test marijuana flower, concentrates and edibles—a notable step for a federal agency while the intoxicating version of cannabis remains prohibited.
The program is meant to "help laboratories accurately measure key chemical compounds in marijuana, hemp and other cannabis products including oils, edibles, tinctures and balms," NIST, which is part of the U.S. Department of Commerce, said in a press release. "The program aims to increase accuracy in product labeling and help forensic laboratories distinguish between hemp, which is legal in all states, and marijuana, which is not."
The first part of the CannaQAP effort will involve NIST sending hemp oil samples to participating labs and asking them to "measure the concentration of various compounds and report back." It added that plant material samples will be sent for testing at a later stage.
NIST said that while most labels note the concentrations of two key cannabis ingredients—THC and CBD—many labs do not have experience conducting these tests, leading to cases of "unreliable" results.
When it comes to cannabis, a small number makes a big difference. Find out how NIST is helping labs distinguish between hemp and marijuana by accurately measuring the amount of THC: https://t.co/K9jxfZrsrm pic.twitter.com/mpW2n8DbLp

— National Institute of Standards and Technology (@NIST) July 21, 2020
"When you walk into a store or dispensary and see a label that says 10 percent CBD, you want to know that you can trust that number," NIST research chemist Brent Wilson said.
The institute will send hemp oil samples with identical concentrations of THC, CBD and more than a dozen other cannabinoids to participating labs. "Those labs won't be told the concentrations of those compounds but will measure them and send their results back to NIST, along with information about the methods they used to do the analysis," it said.
"After collecting responses, NIST will publish the measurements the labs obtained. That data will be anonymized so that the names of the individual labs are not revealed," the notice states. "However, the results will show how much variability there is between labs. Also, NIST will publish the correct measurements, so each lab will be able to see how accurate its measurements were and how it performed relative to its peers."
NIST research chemist Melissa Phillips said that anonymity "means that labs don't have to worry about how their performance will be viewed."
"Our goal is to help labs improve, not to call them out," she said.
Once NIST researchers are able to review the results, they said they will be better positioned to issue recommendations on best practices for cannabis testing. The initial exercise is expected to take six months to a year.
"We hope to see a tightening of the numbers the second time around," Wilson said.
NIST noted that the CannaQAP program is important as a matter of criminal law given that hemp farmers must comply with a federal mandate that their crops contain no more than 0.3 percent THC.
The Food and Drug Administration recently submitted a report to Congress on the state of the CBD marketplace, and the document outlines studies the agency has performed on the contents and quality of cannabis-derived products that it has tested over the past six years.
The report, which is responsive to a mandate that Congress attached to appropriations legislation last year, shows significant inconsistencies between cannabinoid concentrations that are listed on labels and what the products actually contain. At the same time, it found negligible evidence that dangerous metals and minerals are contaminating these products.
The new federal CannaQAP effort might go beyond legal hemp products.
"NIST is also planning to conduct future exercises with ground hemp and possibly marijuana," the agency said. "Those exercises will involve measuring a larger number of compounds, including terpenes—the chemicals that give different strains of marijuana their distinct aromas—and compounds that people don't want in their cannabis such as fungal toxins, pesticides and heavy metals. Future exercises may also include extracts, concentrates, distillates and edibles."
Finally, NIST said it will be developing a standard hemp reference material, or "a material that comes with known, accurate measurement values" that labs can use to validate their testing methods.
Yes! We provide more than 1,000 Standard Reference Materials (SRMs) and a precise listing of each's characterizations, which laboratories can match to their own equipment's readouts. https://t.co/HV9Ck4cgm2

Our team is currently working on an SRM for hemp, too.

— National Institute of Standards and Technology (@NIST) July 21, 2020
"Labs can accurately measure how much sugar is in your orange juice because they have standardized methods and reference materials for that type of product," Susan Audino, a chemistry consultant and science adviser the AOAC International, a group that creates standard methods for laboratory analysis. "But cannabis has been a Schedule I drug since the '70s."
Phillips of NIST said the institute's goal with this program is "to support U.S. industries by helping labs achieve high-quality measurements."
Labs that would be interested in participating in the CannaQAP program can register on NIST's website. The deadline to sign up for the first exercise is August 31.
FDA Releases Guidelines On Cannabis Research Following White House Review