Lawmakers Schedule Psychedelic Decriminalization Hearing In Oakland
Just days after the approval of the nation's first successful measure to decriminalize psilocybin mushrooms in Denver, a major city in California is moving to consider a measure that goes even further by calling for an end to arrests and prosecutions of people for possessing additional psychedelic drugs such as mescaline cacti, ayahuasca and ibogaine.
The resolution, which would seek to bar police and other city officials from using "any city funds or resources to assist in the enforcement of laws imposing criminal penalties for the use and possession" of the plant- and fungi-based substances, has been scheduled for a hearing before the Oakland City Council's Public Safety Committee on May 28.
If approved there, it would head to the full Council for a final vote.
The investigation and arrest of adults for using, cultivating or distributing the psychedelics—sometimes referred to as entheogens—would be classified as "amongst the lowest law enforcement priority" for the city under the measure, which also specifies that the Council "wishes to declare its desire not to expend City resources in any investigation, detention, arrest, or prosecution arising out of alleged violations of state and federal law regarding the use of Entheogenic Plants."
While the resolution is not strictly binding, meaning that if approved it would express the will of the Council instead of immediately leading to a change in city enforcement code, advocates believe that a strong vote of support would influence the mayor to take executive action directing local police to stop pursuing people for psychedelics.
"We already have support from at least five members of the Council, but our goal is to get eight out of eight to show unanimous support, because this affects all communities in Oakland," Carlos Plazola, an organizer with the group Decriminalize Nature, which worked to help draft the measure, said in an interview.
Sponsored by Councilmember Noel Gallo, the resolution would also instruct Oakland's state and federal lobbyists to "work in support of decriminalizing" psychedelics and calls upon the district attorney of Alameda County, of which Oakland is the seat, to "cease prosecution of persons involved in the use of Entheogenic Plants or plant-based compounds" that are listed in Schedule I of the federal Controlled Substances Act.
Gallo was not available for comment, but a staffer in his office, Mar Velez, said in an email that the measure asks local police to "honor an understanding that use of entheogenic plants by adults be one of the lowest priorities in terms of enforcement."
One change to the resolution from Decriminalize Nature's initial draft was to remove the word "personal" as a qualifier for the amount of substances protected—a lesson learned from the mushroom campaign in Denver, where the city attorney's office is now formulating an interpretation of just how much psilocybin should be considered shielded from enforcement.
It's our turn now! Go #Oakland! Get the word out far and wide. Contact your councilmembers to support this. And especially, bring yourself and others to this important hearing. #DecriminalizeNature #entheogen pic.twitter.com/tzXtwzikum

— Decriminalize Nature (@DecrimNature) May 11, 2019
Plazola said that moves to reform laws banning entheogens can help "heal our relationship with the planet and raise the question: Why is it a criminal act to have a relationship with plants and fungi that are natural?"
While the substances have been consumed by humans for thousands of years, interest in studying their potential medical benefits has grown among mainstream scientists only fairly recently.
"For millennia, cultures have respected entheogenic plants and fungi for providing healing, knowledge, creativity, and spiritual connection," reads a memo on the resolution from Gallo's office. "Recently, scientific studies are demonstrating entheogens can be beneficial for treating conditions such as end-of-life anxiety, substance abuse, addiction, cluster-headaches, PTSD, neurodegeneration, anxiety, obsessive-compulsive disorder, and treatment resistant depression, as well as reduce rates of intimate partner violence and recidivism."
While advocates support increased scientific research, they are concerned that walling off psychedelics under a purely clinical approach would make access too restrictive and expensive.
"If it gets into too much of a regulatory process, then what happens is communities that need these the most continue to have the least access," Plazola said.
The memo from Gallo's office cautioned that such a model would make consumers "dependent on industry and authority for access."
"By choosing to decriminalize nature, this empowers Oakland residents to be able to grow their own entheogens, share them with their community, and choose the appropriate setting for their intentions," the document says. "As this national conversation on entheogens grows, we feel it is essential to influence the debate now and take a stand for disenfranchised communities who may be left out of the dominant model by opening a way for individual and community access."
Aside from the Oakland proposal and the Denver psilocybin measure, which was approved by voters last week by a margin of 51 percent to 49 percent, a number of other efforts on broader drug policy reform beyond marijuana are now taking shape.
For example, California activists are also working to draft a ballot initiative to decriminalize psilocybin statewide. Earlier this month they took the initial step of outlining the proposed measure's goals and asked the state Office of Legislative Council for assistance in crafting ballot language.
Elsewhere, activists in Oregon are already collecting signatures for an initiative that would legalize psilocybin for medical use and otherwise reduce penalties for the substance.
Both the California and Oregon efforts aim to qualify the measures for their state's 2020 presidential election ballots.
Former FDA Chief Wants Federal Government To Regulate State Marijuana Markets
Former Food and Drug Administration (FDA) Commissioner Scott Gottlieb said on Monday that the federal government should regulate state marijuana programs.
In his clearest comments on the issue to date, Gottlieb said in a CNBC appearance that the rise in vaping-related lung injuries underscores the need for a federal regulatory scheme that would empower agencies to impose industry standards on aspects of legal cannabis markets such as THC potency and allowable forms of consumption.
Previously, the official had been ambiguous about the extent to which the federal government should get involved, broadly arguing that vaping issues reflect a consequence of conflicting state and federal laws without specifically saying what his preferred policy fix would be. However, in an editorial for The Wall Street Journal published last week, he provided some clarification—hinting that federal drug scheduling laws should be reformed for cannabis—but still left room for interpretation.
But now, he is beginning to lay out specific details of a regulatory agenda.
Gottlieb said during the TV interview that enforcing prohibition is no longer "politically practicable" and that Congress should pass "a federal law that actually can be enforced and allow federal regulatory authorities to impose appropriate supervision."
While he said he's not in favor of adult-use legalization and would "like to see the recreational uses shut down entirely," the reality is that many states have made that decision and so any federal regulatory scheme would have to include "some accommodation of that."
"I think the time has come that we need to grapple with this at a federal level. We can't ignore it any more."
Asked whether states are capable of providing the types of regulations he's calling for, Gottlieb said no because there's a patchwork of policies across the country and states "don't have the capacity to both police what's being sold in their so-called legal dispensaries as well as shut down the black market."
"I think you're going to need federal authorities in there to do that," he said.
Under the regulatory model Gottlieb is envisioning, FDA and other agencies such as the Drug Enforcement Administration (DEA) "could regulate what's being sold for the potency, for the manufacturing, for the ingredients, for the claims that are being made."
"Even if we were to federalize it and allow some form of recreational use, we could limit what can be sold, the potency of what could be sold, the forms in which it can be sold," he said, adding that he doesn't think vaping THC products should be allowed.
Federal agencies could impose "tighter controls on the medical claims, holding them to a higher standard and allowing some form of recreational use, probably for products that are lower concentration, that are only delivered in forms that pose less harm than vaping e-liquids," he said.
"There's a way to have a compromise where you allow some form of recreational access in the states that want to allow it but something that looks far different than what you have today, something that's far less permissive than the state laws," he said. "That's not a great outcome in my view from a public health standpoint, but what we have now is far worse where you have a federal government not enforcing the law at all—barely enforcing the law—because they know the existing law isn't practical, and the states not imposing any supervision because they're incapable of doing it or they don't want to step in in a vigorous way."
Dietary Supplement Industry Pushes Congress To Allow CBD Product Sales
Photo courtesy of YouTube/CNBC.
Scotland's Ruling Party Unanimously Backs Drug Decriminalization Measure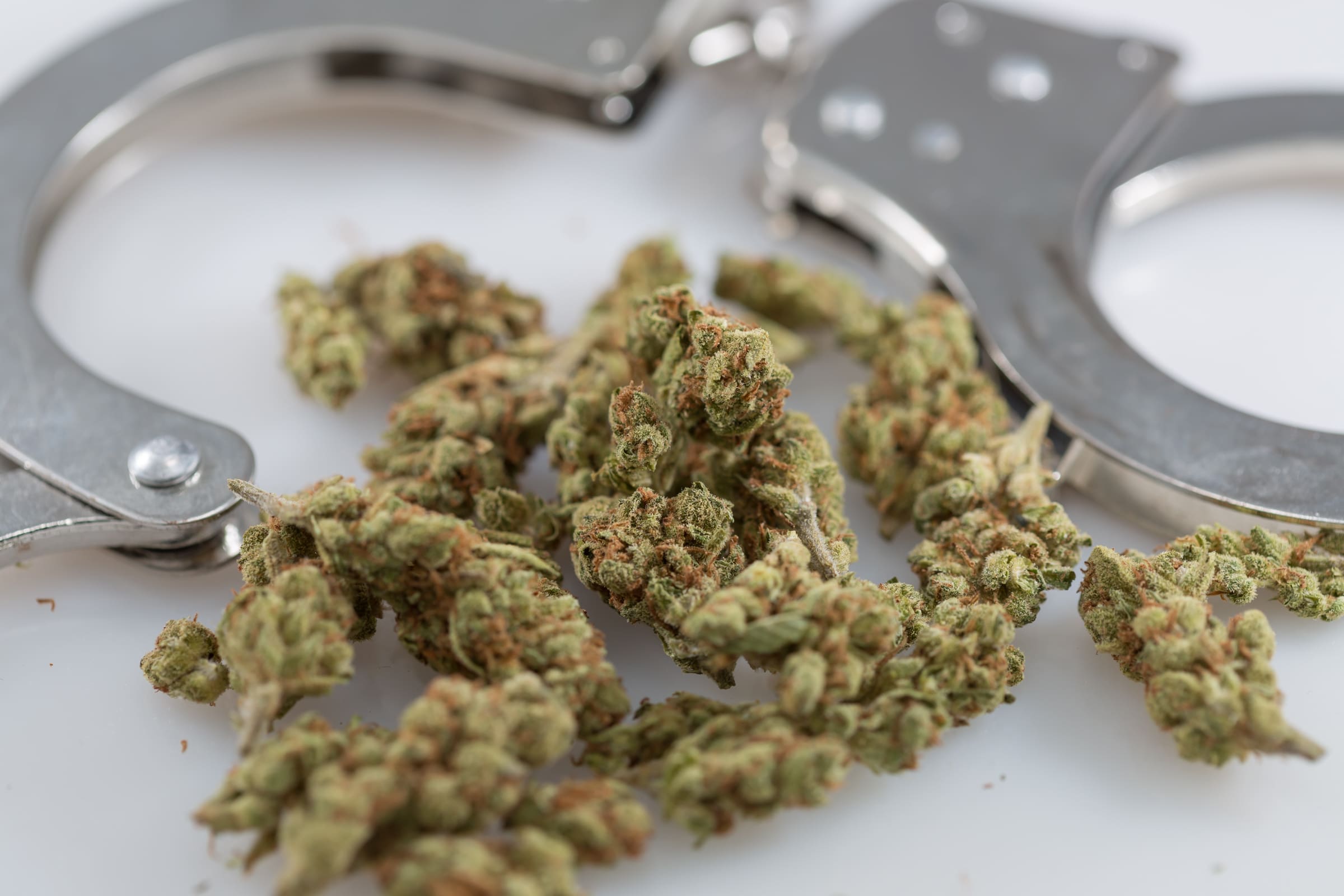 Delegates of the Scottish National Party (SNP) unanimously approved a resolution calling for the decriminalization of drug possession and consumption on Sunday.
At a conference in Aberdeen, lawmakers representing Scotland's largest party and the third largest in the UK Parliament argued that removing criminal penalties for drug offenses and treating addiction as a public health issue would combat an ongoing overdose crisis.
The proposed amendment to the 1971 Misuse of Drugs Act stipulates that the current law is "not fit for purpose in 21st Century Scotland" and would add a provision "to allow for decriminalization of possession and consumption of controlled drugs so that health services are not prevented from giving treatment to those that need it."
Really heartened that @theSNP conference has given overwhelming support for devolution of drug law and decriminalisation of possession. #SNP19 pic.twitter.com/wIHIX9clAB

— Alison Thewliss (@alisonthewliss) October 13, 2019
Members of Parliament Tommy Sheppard, Ronnie Cowan and Alison Thewliss of the SNP introduced the measure.
"Our law enforcement agencies are focused on the weak and vulnerable at the bottom of the pyramid, when they should be focused on the organized criminals at the top," Sheppard said.
He added that if the UK government declines to pursue the reform move, it should "give Scotland the ability to do it instead, because we will take the steps necessary."
As SNP back decriminalisation to address the drug-death crisis, we spoke to @TommySheppard MP on the need for urgent action to save lives. If Westminster won't act, Scotland must. #SNP19 #skotia pic.twitter.com/zoUWeVYkIZ

— Skotia (@TheSkotia) October 13, 2019
Cowan noted that many people suffering from addiction have experienced some form of trauma and are self-medicating.
"Decriminalization demystifies drugs and places them firmly in the health arena," he said. "Drug policy is about a mindset. Decriminalization changes the mindset and by changing that you can treat people as human beings and we can start a recovery process."
As Common Space reported, previous SNP conferences have also seen the passage of progressive drug reform amendments, including one that would establish safe consumption sites to prevent overdoses and help people transition into treatment. Advocates have expressed frustration that the UK Parliament has generally resisted such harm reduction policies.
The Labour Party announced last month that it would launch a Royal Commission dedicated to reviewing the country's drug laws if elected to the majority.
"The UK government's cavalier attitude towards Scotland's drugs emergency is simply appalling," Thewliss said. "People are dying on our streets and the risk to the general public from discarded needles and transmission of blood borne diseases is very real—yet the Tories at Westminster sit on their hands."
Glasgow Councillor Mhairi Hunter said at the conference that "challenging the stigma around addiction means challenging the laws that criminalize addiction."
Over in the U.S., lawmakers remain primarily focused on reforming federal marijuana laws, but talk of broader decriminalization is growing. A survey released earlier this month found that a majority of Americans (55 percent) support the policy change.
Presidential candidates such as Pete Buttigieg and Tulsi Gabbard have voiced support for decriminalization during the course of their campaigns for the Democratic nomination.
Denver and Oakland enacted policies this year focused on psychedelics decriminalization.
Majority Of Americans Support Decriminalizing All Drugs, Poll Finds
Dietary Supplement Industry Pushes Congress To Allow CBD Product Sales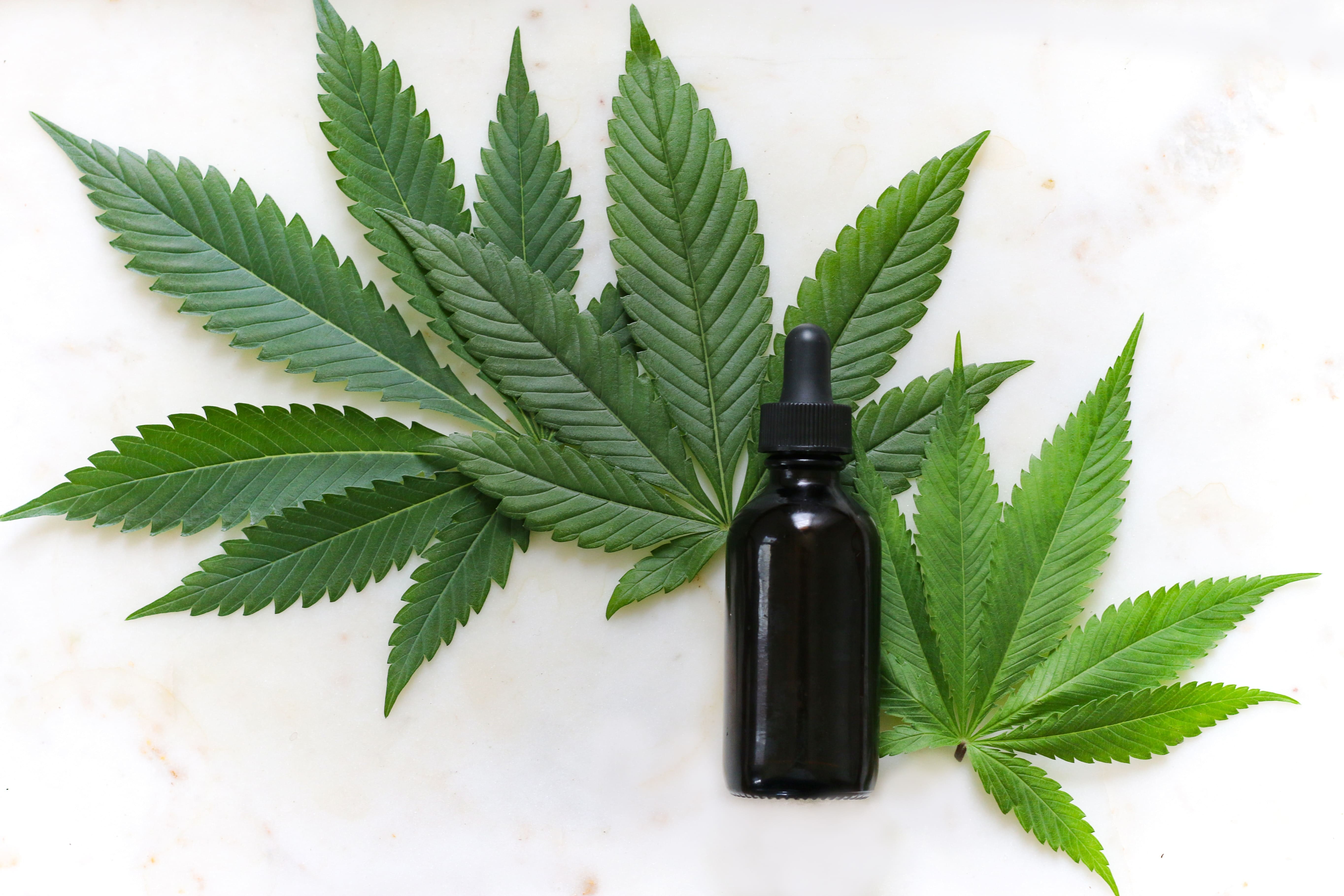 Four trade associations representing the dietary supplement industry signed a letter urging federal lawmakers to take action to provide for the lawful marketing of CBD products while the Food and Drug Administration (FDA) develops its regulations.
The American Herbal Products Association, Consumer Healthcare Products Association, Council for Responsible Nutrition and United Natural Products Alliance said Congress should "pass legislation to clarify that CBD derived from the hemp plant is a lawful dietary ingredient if the dietary supplement containing the CBD meets established product safety and quality criteria."
To do that, the groups recommended granting a limited waiver that would exempt CBD products from a provision of the Food, Drug and Cosmetic Act that would allow companies to sell CBD as dietary supplements as long as the products are derived from hemp and meet health and safety standards.
"Given the rapidly growing marketplace of products, it is crucial that Congress take quick action to clarify the legal status of hemp-derived CBD dietary supplements," the letter states. "At the same time, it is equally essential for FDA to have the resources it needs to protect the public from unsafe CBD products."
A united supplement industry is urging Congress to take swift action on CBD to assure consumer protection and a clear regulatory framework. See what CHPA, @AHPAssociation, @CRN_Supplements, and @unpafrank have to say, here: https://t.co/pUBGSpXFQf

— CHPA (@CHPA) October 10, 2019
"These actions are urgent given the strong consumer interest in CBD, the growth in products and sales, and the need for clarity among consumers, retailers, and manufacturers about the legal status of these products," the groups said.
Congressional action is needed, they argued, because FDA officials have indicated that the rulemaking process for CBD could take up to five years. They also expressed appreciation for agriculture spending legislation approved by a the Senate committee that would allocate $2 million to FDA to support their efforts to develop cannabidiol regulations.
"We urge Congress to go even further to include substantial new resources to enable effective FDA oversight of this fast-growing category, including funding for efficient and timely review of new dietary ingredient notifications and enforcement of existing laws governing the safety, manufacturing, and labeling of dietary supplements containing CBD," the letter continues. "We urge that you work with FDA to determine a level of funding adequate to assure effective regulation of the CBD marketplace that does not detract from other agency enforcement priorities."
"This is the best, most efficient, and most timely way to both set a clear regulatory framework for the marketplace and better assure consumer protection. While we can appreciate the FDA's deliberative interest in making sure that consumers have access to safe CBD products, we are concerned that continuing to leave the marketplace without clarity and adequate oversight for an extended period of years will both endanger consumers and the bright future of the hemp-derived products they seek. Since it appears FDA is unlikely to provide a timely and effective resolution to this challenge, Congress must act."
The dietary supplement industry is far from alone in its call for an expedited process to allow CBD products to be marketed.
A bipartisan coalition of senators—and notably, Senate Majority Leader Mitch McConnell (R-KY)—have also urged FDA to clear a path to allow for the lawful marketing of CBD products while the agency continues to develop regulations.
Read the full CBD letter from the dietary supplement industry groups below: 
Dietary Supplement Trade As… by Marijuana Moment on Scribd
Former FDA Head Floats Federal Marijuana Regulation 'Compromise' To Address Vaping Issue
Photo by Kimzy Nanney.