Illinois Saw Record-Breaking Marijuana Sales In June, Including From Out-Of-State Visitors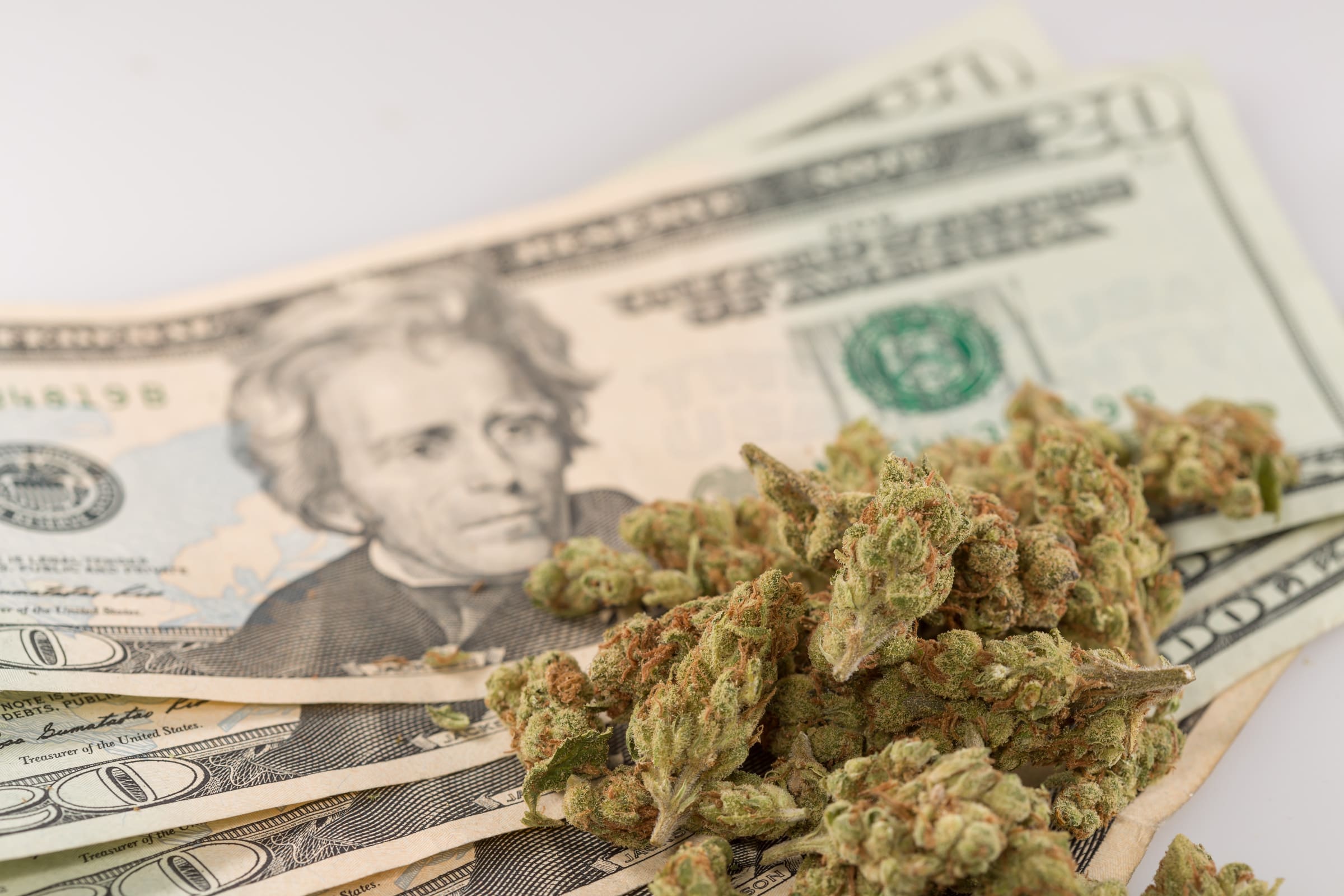 In the middle of a global pandemic and one of the worst unemployment crises in American history, Illinois marijuana retailers saw their busiest month on record in June, racking up more than $47.6 million in total sales.
No matter how you slice the data, released by the state on Tuesday, recreational cannabis sales last month shattered existing records in the state, which began legal sales to adults on January 1 of this year. Stores in Illinois sold nearly a million (994,545) cannabis items in June—5,000 more than any previous month—and brought in record sums from in-state residents ($35.3 million) and out-of-state visitors ($12.4 million) alike.
Tax figures are set to be released later this month by the state Department of Revenue. Until then, they're difficult to accurately estimate. Unlike many other states to have legalized cannabis, Illinois collects different tax rates based on product type and potency. Local jurisdictions can also impose taxes of their own.
While some might be surprised to see such high sales figures in the midst of a global pandemic, the strong sales month is hardly an isolated incident. Sales in May also set new records after a relatively slow March and April. Prior to May, the top sales month was January, when stores first opened. On the inaugural day of legal sales, this past New Year's Day, customers bought more than $3.1 million worth of products.
Oregon, which began commercial sales to adults in 2015, has also seen record cannabis sales this year amid the coronavirus pandemic. Relative to 2019, an unusual spike in sales came in March, which officials attribute to consumers stocking up on products as stay-at-home orders took effect. Oregon then saw a record-high sales month in April, the first full month under the coronavirus lock lockdown, boosted in particular by sales around April 20.
But while Oregon analysts expect the strong sales to continue awhile longer, they warned this spring of a coming downturn as COVID-19's consequences—on both Oregon's population and its economy—work to diminish consumer demand and purchasing power.
"Expectations are that some of these increases are due to temporary factors like the one-time household recovery rebates, expanded unemployment insurance benefits, and the shelter in place style policies," the state's Office of Economic Analysis said in a May report. "As the impact of these programs fade in the months ahead, and bars and restaurants reopen to a larger degree, marijuana sales are expected to mellow."
For states, the busy cannabis sales have brought in record tax revenue at a time when many cities and states need it most. As the Chicago Daily Herald reports, state sales taxes are off by more than $181 million compared to the 2019 fiscal year. Also down are hotel taxes ($64 million), automobile taxes ($7 million) and public utility taxes ($64 million).
While Illinois cannabis tax revenue for June has yet to be reported, it's likely that amount will also set a record given its close relationship to total sales.
The state has consistently brought in tens of millions of dollars from legal marijuana sales each month since sales launched. Per state policy, 35 percent of that money goes to the state's general fund, 25 percent goes to aid communities disproportionately affected by the war on drugs, 20 percent goes to substance use treatment and mental health programs and 10 percent goes toward the state's bill backlog.
In May, Illinois officials announced they would use $31.5 million of marijuana tax revenue to fund restorative justice grants to communities harmed by the drug war. "Equity is one of the administration's core values," said Lt. Gov. Juliana Stratton (D), who made one of the state's first legal cannabis purchases, "and we are ensuring that state funding reaches organizations doing critical work in neighborhoods most impacted by the war on drugs."
Marijuana Tourism Will Boost Tax Revenue, Illinois Governor Says In State Of The State Speech