Hemp Memo From U.S. Financial Regulator Raises Financing Concerns Within Industry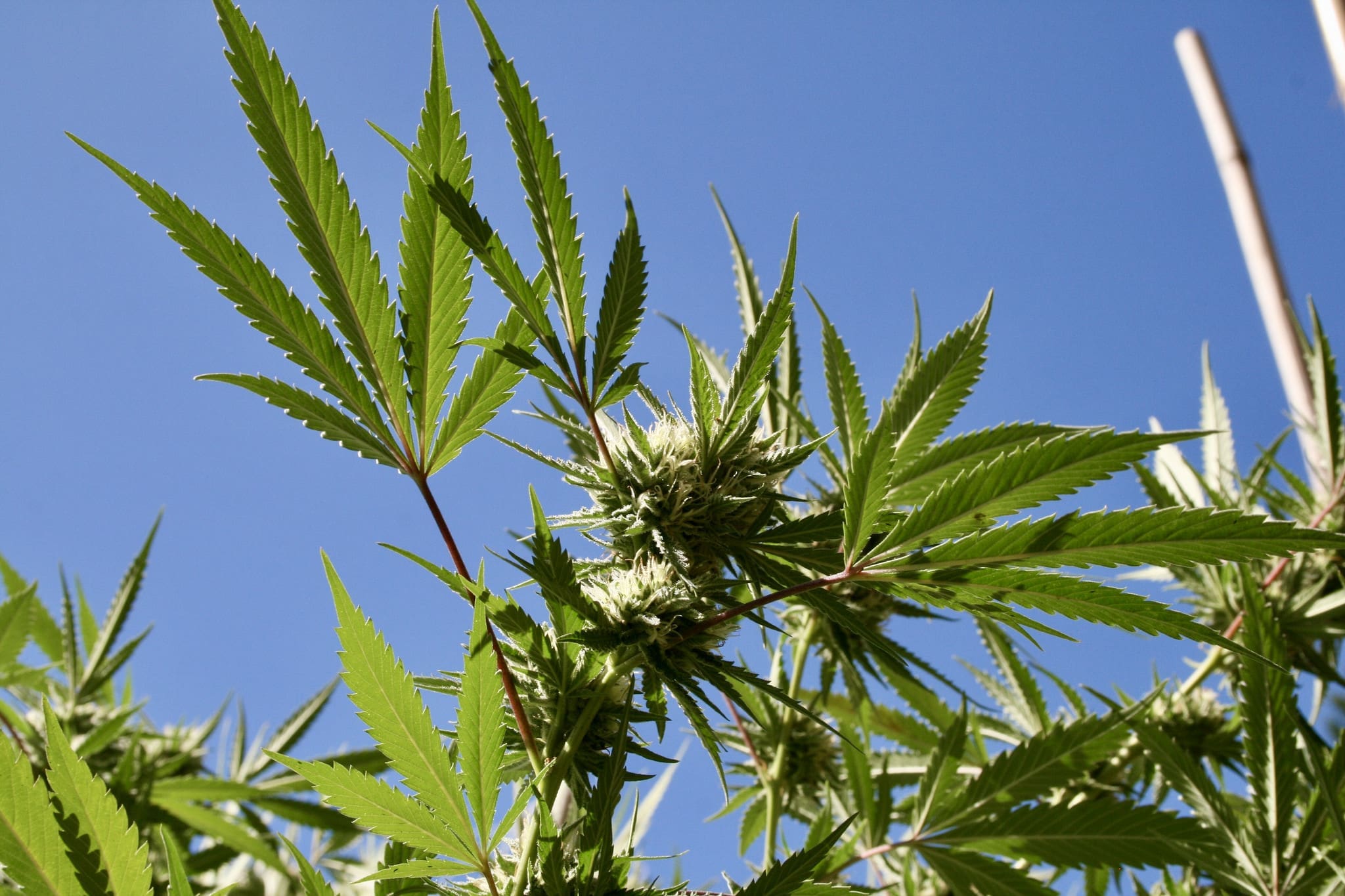 A recent advisory memo from a federal financial regulatory agency is causing a stir among some legal hemp companies, who say they're concerned the advice will make it more difficult to obtain business loans to expand and stay competitive in the growing national market.
The Farm Credit Administration (FCA) issued the informational memo on July 12, addressing financial institutions that are considering whether to extend credit to hemp producers and processors. In it, Kevin Kramp, the director of the agency's Office of Regulatory Policy, outlined a number of issues lenders should examine when weighing financing decisions.
Of particular note to many currently operating companies, Kramp implied that lenders not make loans to hemp growers unless they're enrolled in a state system that's been approved by the U.S. Department of Agriculture (USDA). Under the 2018 Farm Bill, which federally legalized hemp—a category of cannabis containing a concentration of less than 0.3 percent THC—states are required to submit their regulatory plans to USDA for approval.
"If your institution decides to proceed with financing hemp, you should consider collecting, analyzing, and documenting the following information from each applicant," the memo advises. First on the list is a "copy of the USDA-approved plan issued by the state or tribe."
While many states and federally recognized tribes have since submitted those plans, 20 states are still operating under an earlier provision: a hemp pilot program created by the 2014 Farm Bill. That program, which is still valid and would be further extended under pending legislation that has passed the House and is pending in the Senate, requires less federal oversight than the new USDA-approved programs.
The FCA memo mentions the pilot program only in passing, as part of its background section. It's written in past-tense and does not explain how a hemp producer's participation in a pilot program might figure into a lender's decision.
That's what has hemp companies concerned. According to Agri-Pulse, an agricultural trade publication that first reported the industry's response to the new memo, the National Industry Hemp Council (NIHC) says the guidance will limit access to capital for many businesses operating legally. The industry group is also worried about a USDA Rural Development grant that is similarly limited to hemp growers in states with USDA-approved plans.
Rick Fox, co-chair for NIHC's Government Affairs Committee, told Agri-Pulse that the memo "will likely deter lenders from financing any such hemp producers out of perceived risk" despite an apparent lack of statutory basis for that guidance.
FCA, for its part, said that its guidance was simply advice and "definitely not an absolute."
"What we tried to convey in this memo was that if you as an institution are going to finance hemp, these are things you should consider," said Lori Markowitz, a senior policy analyst at FCA. Markowitz told Agri-Pulse that NIHC should contact FCA to discuss the concern.
It's not clear the degree to which the memo might actually chill lending to hemp companies still operating under pilot programs. A spokesperson for the Farm Credit Council, a trade association representing farm lenders, said it had contacted some members who told the agency that the memo hadn't yet raised any concerns.
Federal hemp-related regulations have caused tension during the years since Congress legalized the crop. USDA announced in 2019 that it was developing regulations to offer direct and guaranteed loans to the industry, guidelines it unveiled in April 2020. Six months later, it issued a new notice to stakeholders about the policy change—then abruptly rescinded that notice.
As with the current kerfuffle, that misunderstanding was related to the 2014 hemp pilot programs. USDA said its guidance "was developed with the understanding that operators would no longer be authorized to produce hemp under the 2014 Farm Bill Pilot Program," even though the pilot program had already been renewed by Congress.
Last week, the Senate Appropriations Committee approved report language attached to a spending bill noting the "growing interest for U.S. hemp and hemp-based products for a variety of uses" and directing FCA "to work with the institutions under its jurisdiction to provide access to guaranteed loans for hemp producers and businesses."
These are just some of the latest developments in federal hemp policy since the crop was broadly legalized.
Last month, USDA requested permission to learn more about the hemp industry, asking the White House for approval to survey about 20,000 farmers to collect data on hemp production.
The survey description is broad, and it's unclear what specific information USDA would be requesting. But the title, "Hemp Acreage and Production Survey," indicates that it would help both quantify and qualify current hemp cultivation overseen by the department. Hemp businesses, including farms, would be involved in the survey, the notice said. Public comments are due by Aug. 16.
There's still much to learn about the burgeoning market, even as USDA continues to approve state regulatory plans for the crop. And while the department's final rule for hemp took effect on March 22, it is evidently still interested in gathering information to inform its regulatory approach.
Industry stakeholders have called the release of the final rule a positive step forward that will provide businesses with needed guidance, but they've also identified a number of policies that they hope to revise as the market matures, such as USDA's hemp testing requirements.
The federal Small Business Administration's Office of Advocacy expressed a similar sentiment in a blog post in February, writing that it is "pleased with some of the changes that [USDA] has made to the rule, as they offer more certainty and are less burdensome to small farmers," but also adding that "some concerns remained unaddressed in the final rule."
Meanwhile, representatives of USDA under President Joe Biden's administration held their first meeting with hemp industry stakeholders in January to learn about the market's needs. The talk "went extremely well," National Industrial Hemp Council board chair Patrick Atagi, who was appointed by USDA and the U.S. Trade Representative (USTR) in February to serve on a federal trade advisory committee, told Marijuana Moment at the time.
USDA also announced in April that it is teaming up with a chemical manufacturing company on a two-year project that could significantly expand the hemp-based cosmetics market.
Read the full FCA hemp memo below:
Farm Credit Administration … by Marijuana Moment
Federal Science Agency Issues First Report On THC And CBD Variability In Cannabis Laboratory Testing Results
Photo courtesy of Brian Shamblen