USDA Releases Final Rule For Hemp, Two Years After Crop Was Federally Legalized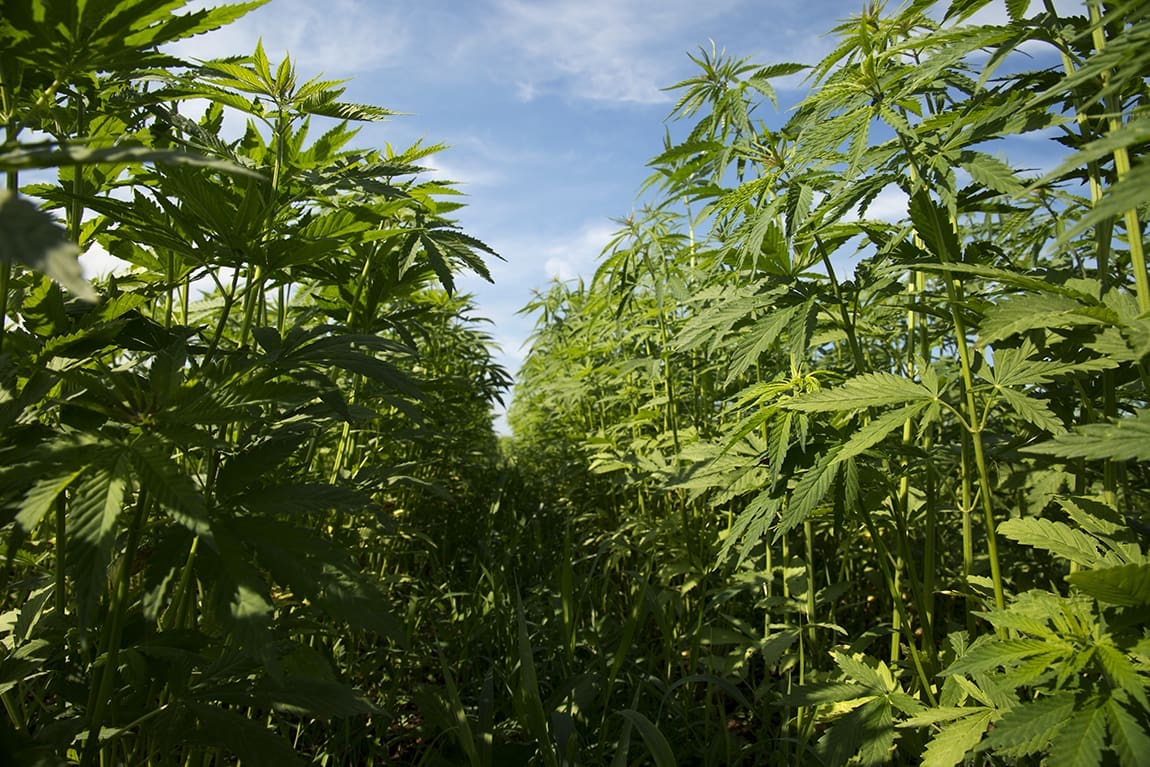 The U.S. Department of Agriculture (USDA) on Friday announced that it has finalized federal regulations for hemp. Industry stakeholders say they're encouraged by improvements from initial interim rules but see room for additional changes, which they hope will come about under the incoming Biden administration.
This comes about two years after the crop was federally legalized through the 2018 Farm Bill, which required USDA to develop rules for an industrial hemp program. Since then, the department has released various proposals, solicited public input and included hemp in several government programs such as those allowing for crop insurance.
The new final rule is set to be published in the Federal Register on Tuesday and will take effect on March 22.
With the publication of the final rule, the USDA provides the definitive regulatory framework for hemp production throughout the United States: https://t.co/eNAmkpdDq9 pic.twitter.com/WvEIuLUJPq

— USDA Ag Mktg Service (@USDA_AMS) January 15, 2021
"With the publication of this final rule, USDA brings to a close a full and transparent rule-making process that started with a hemp listening session in March 2019," USDA Marketing and Regulatory Programs Under Secretary Greg Ibach said in a press release.
Early versions of the agency's proposed regulations were met with mixed reviews from industry stakeholders. While many appreciated USDA's efforts to stand up the market, there was widespread criticism from businesses and lawmakers over certain provisions viewed as excessively restrictive such as testing requirements and THC limits.
In response to that feedback, USDA made temporary revisions and reopened comment periods for additional input.
The final rule doesn't include everything stakeholders sought, but there were some modifications made throughout the process. Here are some of the most notable provisions:
-Hemp processors will have some additional flexibility when it comes to THC negligence standards that would require disposal of the crop if exceeded. Hemp is defined under federal statute as containing no more than 0.3 percent THC, and now it can reach 1 percent, rather than 0.5 percent, without necessitating eradication.
-USDA maintained a requirement that hemp be tested only at labs certified by the Drug Enforcement Administration (DEA), but it is delaying enforcement of that rule until December 31, 2022.
-The window for required sampling of hemp plants was extended from 15 to 30 days, which businesses say will prevent backlogs in testing.
-The agency is still requiring pre-harvest samples to come from the cannabis flower rather than the whole plant, but it will allow those samples to be taken from five to eight inches from the stem.
-USDA is still mandating that hemp must be tested for total THC content, rather than delta-9 THC alone as stakeholders requested.
-A temporary revision to the agency's disposal requirements that has allowed so-called "hot" hemp to be eradicated on-site has been made permanent.
-Instead of relying on strict federal sampling requirements, the rule provides for "performance-based" sampling.
USDA on Friday also released supplemental guidance materials on the rule's sampling, testing and disposal components.
Stakeholders say that the latest rules represent an improvement from the prior version, but that some problems still remain.
"It does seem to be clear that it is a definite improvement over the interim final rule but that it is not perfect. It does not go as far as some of the key things we requested," Jonathan Miller, general counsel for the U.S. Hemp Roundtable, told Marijuana Moment. "We're pleased with the movement in the right direction, and we're going to look forward to working with the Biden administration and [Agriculture Secretary-designate Tom Vilsack] to try to make this even better."
Vilsack served as agriculture secretary under President Obama, and he helped manage the implementation of the 2014 hemp pilot program. He's widely viewed as an advocate for the hemp industry.
Larry Farnsworth, a spokesperson for the National Industrial Hemp Council, said the organization is "pleased USDA has finally released their long-awaited rule on U.S. domestic hemp production and glad they listened to the concerns of the industry regarding sampling and testing."
"We anticipate, as is customary of new administrations, that this rule will be one of many that will be frozen on the first day of the Biden Administration," he told Marijuana Moment. "We look forward to working through these issues with the incoming Biden administration and have all of this year to get it right before the 2014 authorities sunset."
Current Agriculture Secretary Sonny Perdue has said that the agency's hands were tied in part due to statutory obligations, and he also noted pushback from DEA as they created regulations for the market.
"USDA staff have taken the information you have provided through three comment periods and from your experiences over a growing season to develop regulations that meet Congressional intent while providing a fair, consistent, science-based process for states, tribes and individual producers," Ibach said. "USDA staff will continue to conduct education and outreach to help industry achieve compliance with the requirements."
Even as the agency crafted its rules, it has spent past months reviewing and approving numerous state and tribal regulatory proposals—most recently for Rhode Island.
Under the U.S. Domestic Hemp Production Program, states and Indian tribes can submit hemp production plans for USDA approval or use @USDA's federal hemp production plan. Check info on your state or territory: https://t.co/DqaVyhok0D pic.twitter.com/32dqRu9X12

— USDA Ag Mktg Service (@USDA_AMS) January 15, 2021
"The transition from prohibition to a legal and regulated system takes time, and USDA's final rule is a historic step forward for hemp in the U.S.," Shawn Hauser of Vicente Sederberg LLP told Marijuana Moment. "Many are justifiably disappointed by the DEA's continued (and in some ways expanded) role in the agricultural hemp program, but there were also a number of positive improvements."
"We are undoubtedly making progress, and we will continue to work with regulators and through Congress to perfect the regulatory structure for hemp," she said.
This story has been updated to include additional details about the new final rule and expert commentary.
Feds To Send Marijuana And Hemp Samples To Labs As Part Of Large-Scale Testing Accuracy Study
Photo courtesy of Brendan Cleak.