Governor Signs Marijuana Legalization Bill, Making History In US Territory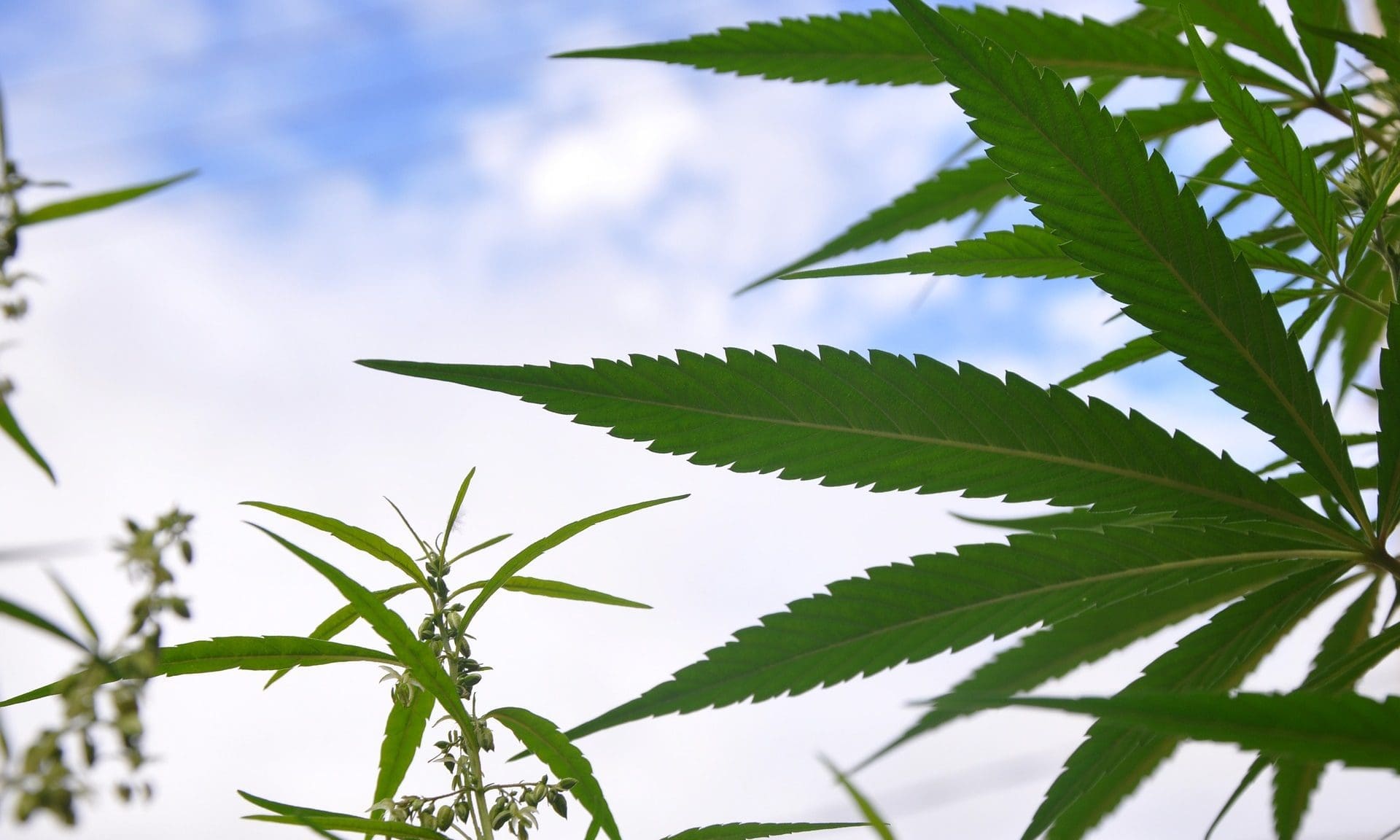 With a governor's signature on Friday, the latest place to legalize marijuana in the U.S. isn't a state. It's the Commonwealth of the Northern Mariana Islands (CNMI)—a tiny Pacific territory with a population of just over 50,000.
Under the new law signed by Gov. Ralph Torres (R), adults over 21 years of age will be able to legally possess up to one ounce of marijuana, as well as infused products and extracts. Regulators will issue licenses for cannabis producers, testing facilities, processors, retailers, wholesalers and lounges. Home cultivation of a small number of plants will be allowed.
CNMI is the first place in the U.S. to launch a commercial cannabis legalization system through an act of lawmakers—as opposed to by voters with a ballot initiative. Vermont legislators passed a bill to end marijuana prohibition this year, but it only allows for possession and home cultivation, not legal sales.
The territory is also the first U.S. jurisdiction to go from having cannabis totally illegal to allowing recreational use without first having a medical marijuana program.
"I am proud of our CNMI leadership, citizens and national organizations for working together to thoughtfully develop and approve a progressive piece of legislation that that will improve the quality of life for so many," Lawerence J. Duponcheel, co-founder of the advocacy group Sensible CNMI, said. "Together, we are telling the world that we do not feel that our citizens should be stigmatized and criminalized for the responsible adult use of cannabis and that they should no longer be denied access to this life-saving medicine."
After a series of back-and-forth moves between CNMI's House and Senate earlier this year, lawmakers finally sent the cannabis bill to Torres's desk last month.
It was unclear if the governor was going to sign or veto the legislation, as he had previously expressed concerns about the public safety implications of legalizing marijuana.
But in the end Torres decided to hold a signing ceremony to highlight his decision to enact the far-reaching cannabis reform.
"Today, our people made history. We took a stand to legalize marijuana in the CNMI for recreational, medical, and commercial use," he said in a statement.
While signing the overall bill into law, Torres did use his line-item veto powers to cancel some provisions of the proposal, including one to allow a government entity to be licensed to grow cannabis, as well as a provision requiring recreational marijuana consumers to obtain $5 permits.
Legalization supporters hope that the tiny territory's move will have big implications for the rest of the country.
"This is the first legislatively enacted law in the U.S. that taxes and regulates marijuana for adults' use, but it will be far from the last," Karen O'Keefe, state policies director for the Marijuana Policy Project, said in an interview. "New Jersey could follow suit within weeks, and as many as five more state legislatures could do so within the next year. Public support for legalizing marijuana is strong and growing, and elected officials are increasingly getting the message."
Others advocates believe the building momentum will add to pressure on the federal government to modernize its approach to cannabis.
"The leadership and commonsense displayed by the elected officials of CNMI is yet another pivotal crack in the wall of prohibition," NORML Political Director Justin Strekal said. "It's time for Congress to take note of this new historic event and move to allow states and territories to set their own policies by removing cannabis from the Controlled Substances Act."
Voters in several states will consider marijuana questions in November. Michigan and North Dakota, for example, have recreational legalization measures on their ballots, while Missouri and Utah will decide on medical cannabis proposals.
Meanwhile, Torres and other officials will get to work appointing a regulatory commission to implement CNMI's new legalization law. And, he wants lawmakers to pass separate companion legislation to "strengthen this bill for our community's public safety and public health," he said in his signing statement.
The follow-up proposal is likely to address is cannabis tax rates and fees, Sensible CNMI's Gerry Palacios Hemley said.
This piece was first published by Forbes.
Photo courtesy of Max Pixel.
Where Presidential Candidate Joe Sestak Stands On Marijuana
Joe Sestak, a former congressman from Pennsylvania and three-star vice admiral in the Navy, announced on Sunday that he is launching a relatively late run for the 2020 Democratic presidential nomination.
Though his record in Congress doesn't offer many insights into where Sestak stands on marijuana policy, he took one vote in support of shielding state medical cannabis laws from federal interference, and his current campaign site proposes reforming federal laws to facilitate research into the therapeutic potential of psychedelics.
Legislation And Policy Actions
Sestak served in Congress from 2007 to 2011. In that time, he did not proactively sponsor or cosponsor any cannabis-related legislation.
The congressman was present for a vote on just one marijuana amendment attached to a spending bill—one to protect states that have legalized medical cannabis from Justice Department intervention—and he voted in favor of the proposal, even though his state had not yet enacted its own medical marijuana law.
Quotes And Social Media Posts
It's difficult to assess exactly where the candidate stands on marijuana in part because a scan for relevant terms on his social media posts turns up nil.
Adding to the confusion is the apparent lack of public comments about cannabis policy from Sestak—at least any comments that have been reported by media.
The Philadelphia Inquirer did publish an article in 2016 that described Sestak, a former U.S. Navy admiral, as a "longtime supporter of medical access [to marijuana]—especially for vets" but it did not quote the congressman directly. That piece also noted that his position on cannabis decriminalization is unclear.
Statements on his campaign site do provide a small window into his views on the drug war more broadly.
Sestak argued that President Donald Trump's proposed wall along the U.S.-Mexico border would be ineffective because "most illicit trafficking of drugs, humans, and weapons, actually happens right under the noses of our border security agents" at legal ports of entry.
He also partially blamed "misguided US policies and the high demand for illegal drugs in the United States" for creating crises that leave many to flee their home countries to seek asylum in the U.S.
"Our country, which sends hundreds of millions in foreign aid to these countries, must do a better job of holding Central American officials accountable for seeing that our funds are spent effectively—and that they do not become fuel for the fires of corruption and instability," he said.
One of the most revealing positions on drug policy that Sestak has offered also comes from his campaign site: he said that he supports efforts to combat mental health conditions and addiction, and one part of that plan involves changing "federal law to allow doctors and scientists to expand research into the potential of certain psychedelic drugs to complement traditional substance abuse and other mental health treatment."
"Anti-drug laws should never be an impediment to sound scientific research, but especially not during a public health crisis such as this one," he said.
Discussing veterans issues, Sestak said that the country "must learn from innovative approaches taken to reduce chronic veteran homelessness like Phoenix's 'housing first' strategy in which homeless veterans are given housing before being required to prove sobriety or pass a drug test," which also seems to indicate an openness to alternative approaches to drug policy.
Personal Experience With Marijuana
It does not appear that Sestak has publicly commented on any personal experience he's had with marijuana.
Marijuana Under A Sestak Presidency
Though some reports indicate that Sestak supports medical cannabis reform, and he took one step to protect states that have implemented such programs during his time in Congress, there are more questions than answers when it comes to the candidate's position on marijuana.
At the very least, his willingness to vote in favor of medical cannabis protections ahead of his state enacting a medical marijuana law should give patients in legal states some sense of comfort, although his limited record on the issue raises questions about whether he'd be willing to extend those protections to adult-use states—and whether cannabis reform would be a priority of his administration at all.
That said, the fact that he included a position on psychedelics reform on his campaign website signals that he's cognizant of the issue and that his views on broader drug policy reform may have simply flown under the radar.
Where Presidential Candidate Bill de Blasio Stands On Marijuana
Hawaii Marijuana Decriminalization Will Take Effect, Governor Says
Hawaii Gov. David Ige (D), who has at times expressed serious concerns about marijuana policy reform, announced that he will allow a legislature-passed bill to decriminalize small amounts of cannabis to go into effect.
Ige didn't include the decrim proposal in a list of legislation he intends to veto by Monday's deadline.
Lawmakers sent the bill, which punishes possession of three grams of marijuana with a $130 fine instead of jail time, to the governor's desk in April. As originally introduced, it covered greater amounts of marijuana in line with decriminalization policies in other states, but was watered down as it advanced through the legislative process.
Under current law, possessing cannabis is a petty misdemeanor that carries up to a $1,000 fine.
In a press conference to discuss his veto list, Ige called the marijuana legislation "a very tough call" and said went "go back and forth" on the issue before deciding to let the bill take effect.
The governor said he would have preferred if the decriminalization proposal included provisions aimed at "young people who we would want to get into substance abuse or other kinds of programs to help them deal with drug use."
In the end, he said, he decided "it would be best not to veto that."
Watch Ige discuss his decision not to veto marijuana decriminalization, about 23:35 into the video below:
Some legislative leaders have expressed interest in considering legislation to legalize and regulate marijuana.
Asked by a reporter about the possibility of broader cannabis reforms in Hawaii, Ige said that the state "can benefit from not being at the head of the table."
"We continue to learn from other states about the problems that they see with recreational marijuana," he said, echoing concerns he has about legalization and noting that he's been discussing the possible reform with governors from some western states that have already enacted it. "We would be smart to engage and recognize what's happening in other states, acknowledge the challenges and problems it has raised."
Nikos Leverenz, board president for the Drug Policy Forum of Hawaii, told Marijuana Moment that Ige should be "commended" for not vetoing the bill.
"It's also encouraging that he's having ongoing conversations with other governors from states that have legalized adult-use cannabis," he said. "Hawai'i can indeed learn a great deal from other states, including the enactment of social equity measures to ensure broad local participation by women, underrepresented minorities, and those harmed by the drug war."
Also on Monday, Ige announced that he intends to veto a bill allowing medical cannabis patients to transport their medicine between islands.
"Marijuana, including medical cannabis, remains illegal under federal law. Both the airspace and certain areas of water fall within the exclusive jurisdiction of the federal government," he wrote. "This bill may lead travelers, acting in reliance on this provision, to erroneously believe they are immune from federal prosecution."
Another proposal on the governor's veto list would establish a hemp licensing program.
"There are concerns that this bill creates a licensing structure that cannot be enforced, will not meet USDA requirements for an approved industrial hemp program, and creates practical problems in the enforcement of existing medical cannabis," he reasoned.
Finally, Ige plans to veto a bill to scale back the use of asset forfeiture, which is often used against people accused of drug crimes, with the governor calling the practice "an effective and critical law enforcement tool that prevents the economic benefits of committing a crime from outweighing consequential criminal penalties and punishment."
Texas Governor Signs Bill To Expand State's Medical Marijuana Program
USDA Sets Target Deadline To Release Hemp Regulations
The U.S. Department of Agriculture (USDA) offered new insights into its rulemaking process for hemp regulations in a notice published in the Federal Register on Monday.
Of particular note is the deadline by which USDA is aiming to release its interim final rule for the newly legal crop: August. Previously, the department simply said it would have the rules in place in time for the 2020 planting season.
"This action will initiate a new part 990 establishing rules and regulations for the domestic production of hemp," the new notice states. "This action is required to implement provisions of the Agriculture Improvement Act of 2018 (Farm Bill)."
The hemp update update is part of a larger regulatory agenda for various agencies that's being released by the Trump administration.
"It is great to see that USDA is on track to complete federal hemp farming regulations this year," Eric Steenstra, president of Vote Hemp, told Marijuana Moment.
A USDA spokesperson told Marijuana Moment in an email that the August projection is the department's "best estimate" for when the regulations will be released. It remains USDA's intention "to have the regulations in place by this fall to allow for a 2020 planting season."
"However, the clearance process will dictate the actual timing of the publication," the spokesperson said.
While USDA officials have said the department didn't plan to expedite the regulatory process despite strong interest among stakeholders, it seems to be making steady progress so far. The department said in March that it has "begun the process to gather information for rulemaking."
USDA has also outlined the basic elements that will be required when states or tribes are eventually able to submit regulatory plans for federal approval. Those proposals will have to include information about the land that will be used to cultivate hemp, testing standards, disposal procedures, law enforcement compliance, annual inspections and certification for products and personnel.
The new update comes about six months after hemp and its derivatives were federally legalized under the 2018 Farm Bill. But until USDA releases its guidelines, hemp farmers must adhere to the earlier rules established under a narrower research-focused provision of the 2014 version of the agriculture legislation.
While the rules are yet to be published and there are therefore some restrictions on what hemp farmers can lawfully do, USDA has clarified several policies that have already gone into effect in recent months.
The department is accepting intellectual property applications for hemp products, for example. It also explained that hemp seeds can be lawfully imported from other countries and that the crop can be transported across state lines since it's been federally descheduled.