Lawmaker Pushes For Marijuana Legalization In Kenya
A Kenyan lawmaker is introducing legislation to legalize marijuana nationwide.
Member of Parliament Kenneth Okoth wrote a letter to the National Assembly speaker on Friday, requesting help to prepare the legislation so that it can be published.
The bill would decriminalize cannabis possession and use, clear criminal records of those with prior cannabis-related convictions, enact a legal and regulated commercial sales program and impose "progressive taxation measures" in order to "boost economic independence of Kenya and promote job creation."
It's high time Kenya dealt with the question of #marijuana like we do for miraa, tobacco, and alcohol#DecriminalizeIt #LegalizeIt #RegulateIt #TaxIt #HarmReduction #PettyOffences @YoungMPsKenya @HumanRightsMPs @KEWOPA @ICJKenya @lawsocietykenya @shecyclesnbi @DavidNdii @gathara pic.twitter.com/6ISnxjt2gS

— Kenneth Okoth, MP Kibra (@okothkenneth) September 21, 2018
Currently, marijuana (or "bhang," as it's locally known) is illegal in Kenya—as it is in most of Africa.
Another provision of the draft legislation concerns "research and policy development." Okoth wants the country to conduct studies on the medical, industrial, textile and recreational applications of cannabis. And that research would have a "focus on the preservation of intellectual property rights for Kenyan research and natural heritage, knowledge, and our indigenous plant assets," according to the letter.
Kenya Gazette special issue "..Act of Parliament to decriminalize the growth and use of Marijuana.." pic.twitter.com/gXFNx8ehbC

— The African Voice (@teddyeugene) September 21, 2018
"It's high time Kenya dealt with the question of marijuana like we do for tobacco, miraa, and alcohol," Okoth wrote on Facebook.
"Legalize, regulate, tax. Protect children, eliminate drug cartels, reduce cost of keeping petty offenders in jail. Promote research for medical purposes and protect our indigenous knowledge and plants before foreign companies steal and patent it all."
Okoth's push for legalization in Kenya comes days after South Africa's Constitutional Court ruled that individuals can grow and use marijuana for personal purposes. The court determined that prohibition violated a person's right to privacy, effectively legalizing cannabis in the country.
It'll take a while for Okoth's bill to move forward. The legislation will need cabinet approval, then it must be published so that all interested parties can review the proposal before it enters into parliamentary debates. Whether Okoth's fellow lawmakers will embrace the legislation is yet to be seen.
Don't Legalize Marijuana, UN Drug Enforcement Board Warns Countries
Photo courtesy of Wikimedia.
New York Bill Would Require Medical Marijuana Be Covered By Public Health Insurance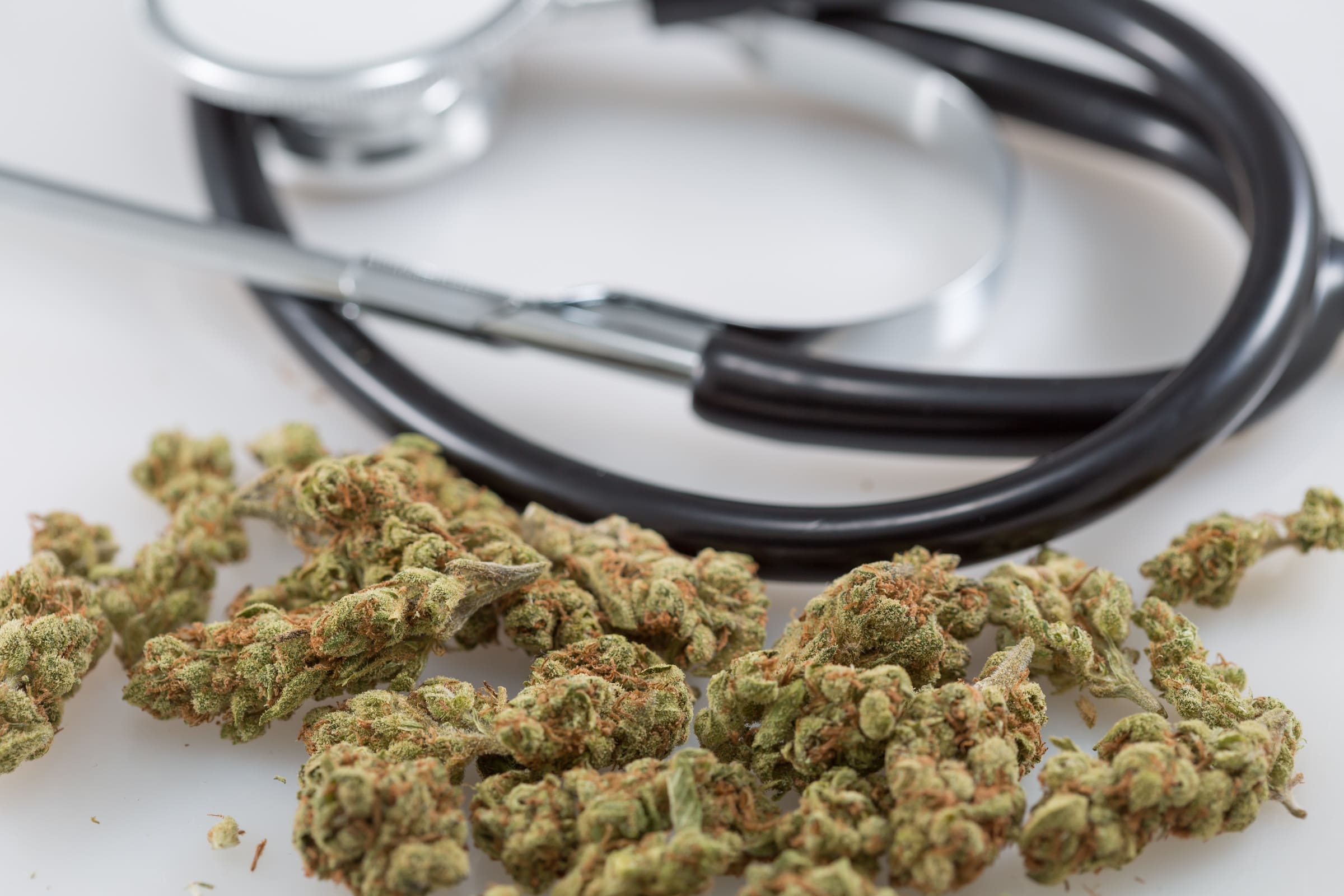 Public heath insurance programs would be required to cover medical marijuana in New York if a new Assembly bill is enacted.
"Cost is the primary barrier to patient access in New York's medical marijuana program," reads a memo attached to the legislation. "Medicaid, other public health plans, and commercial health insurance plans do not cover medical marijuana, forcing patients to pay out of pocket. Some patients begin treatment only to stop due to inability to pay, while others turn to the black market."
"For thousands of patients, medical marijuana is a safer and more effective medication than other drugs, especially opioids."
The bill, filed on Monday by Assemblyman Richard Gottfried and 17 cosponsors, would add medical cannabis coverage to four publicly funded health programs—Medicaid, Child Health Plus, workers compensation and EPIC, as well as the largely publicly funded Essential Plan.
"For Medicaid and Child Health Plus, there would presumably not be federal matching funds until the federal government changes its policies, but New York's Medicaid and Child Health Plus programs have always covered people and services for which we do not receive federal match," the Assembly memo says.
The bill also clarifies that while commercial health insurance programs are not required to cover medical marijuana, they are free to do so. And it would allow state regulators to certify medical marijuana dispensaries as Medicaid providers solely for the purpose of dispensing cannabis.
—
Marijuana Moment is currently tracking more than 800 cannabis bills in state legislatures and Congress. Patreon supporters pledging at least $25/month get access to our interactive maps, charts and hearing calendar so they don't miss any developments.
Learn more about our marijuana bill tracker and become a supporter on Patreon to get access.
—
If enacted, it would be the latest in a series of steady expansions to the the state's medical cannabis program. Earlier this year, for example, regulators moved to allow medical marijuana to be recommended for any condition for which opioids would normally be prescribed.
Meanwhile, the administration of Gov. Andrew Cuomo (D) is considering more broadly legalizing marijuana. Officials are conducting a series of listening sessions around the state on the topic, and the governor created a task force to draft legalization legislation that lawmakers can consider in 2019.
New York Enacts Emergency Rules Allowing Medical Marijuana As Opioid Replacement
Harm Reduction Measures At Music Events Don't Violate Drug Law, DOJ Clarifies
The Trump administration quietly made a major concession to drug policy reform groups earlier this year, newly revealed letters between the Department of Justice and U.S. senators show.
In the correspondence, officials clarified that a federal law—which is aimed at punishing people who operate events that knowingly allow or facilitate illicit drug use—doesn't actually prevent venue owners from providing certain harm reduction services for drug consumers at their events. Contrary to fears long expressed by activists, making free water and drug safety education materials available won't be used as evidence of violating the law, the Justice Department said.
The clarification came in response to a request from Deirdre Goldsmith, whose daughter Shelley died from a heatstroke after taking MDMA at a dance concert in 2013.
Goldsmith has since become an advocate for harm reduction reform measures that could prevent similar incidents, and in November 2017, she wrote to Attorney General Jeff Sessions through her state's two U.S. senators, Tim Kaine and Mark Warner, both Democrats, requesting clarification about provisions of the Illicit Drug Anti-Proliferation (IDAP) Act of 2003.
The law's predecessor was called the Reducing Americans' Vulnerability to Ecstasy (RAVE) Act, which, as the name suggests, targeted rave culture and ecstasy use. That version didn't pass though, so a slightly more nuanced version, the IDAP Act, was introduced and passed in 2003. It was written by then-Sen. Joe Biden (D-DE).
Goldsmith wanted to know if common sense harm reduction policies violated the law. She said she's heard from venue operators who were reluctant to provide services such as distributing public health information on-site at their events out of fear of federal prosecution.
"My journey since Shelly's passing has led me to work to protect our young people from the many risks associated with incidental, illicit recreational drug use," Goldsmith wrote.
"With your help, by clarifying exactly what is permitted by the Department of Justice under this law, we can give venue owners the assurance they need to implement measures to reduce the risk of harm to attendees' due to unsafe settings."
In January, a Drug Enforcement Administration (DEA) official replied, writing that the agency's review of the law "did not identify any provision of the Act that would discourage law abiding venue owners from instituting safety measures for its patrons, including the provision of water."
Good, but questions remained. Goldsmith said in a follow up letter that she appreciated the agency's clarification and listed three other harm reduction measures that could mitigate "dire situations" at events like the one her daughter had attended. Would providing "cool down spaces," distributing public health information on-site or expanding the number of trained medical personnel at these events put venue operators at risk of prosecution?
"Because some venues feel that they are not allowed to provide these common-sense safeguards because they fear prosecution, they continue to be, in my opinion, high-risk and dangerous settings in terms of public safety," she wrote.
Again, the DEA responded. The agency didn't weigh in on each specific measure she described, but it did note that it "shares Ms. Goldsmith's concern that venue owners not be discouraged from providing appropriate safety measures at entertainment venues."
The law is designed to penalize venue operators who "knowingly opened or maintained a place for the purpose of manufacturing, distributing, or using a controlled substance," the DEA explained. "A variety of indicators may help to demonstrate that an offender had the requisite knowledge."
"Moreover, dissemination of accurate public health information that outlines both the illegality and dangers of drug use may discourage prohibited conduct."
That said, "[e]very investigation has its own unique set of facts and circumstances," the DEA wrote. The agency recommended that venue owners contact the U.S. attorney's office in their respective jurisdiction for further clarification.
"I'm very encouraged about [the DOJ's letters], especially because it's Trump's Department of Justice," Emanuel Sferios, founder of the harm reduction group DanceSafe, told Marijuana Moment. "I think they wrote it very clearly to let us, and promoters know that they would not be prosecuting club owners and festival promoters who provided these two services specifically: free water and drug information."
Goldsmith publicly announced the DOJ clarification in a post on the Amend the RAVE Act website earlier this month.
"These are giant steps forward!" she wrote. "It means that the Department of Justice for the first time explicitly recognizes that providing free water and drug educational materials does not violate the RAVE Act. This is huge!"
Still, there's work to be done, Sferios said. Advocates would like to the Justice Department to specifically exempt all "harm reduction services" at these events from the law, but the term itself has been stigmatized on Capitol Hill.
That's "crazy," he said, "because harm reduction is the preferred approach to dealing with drug use around the developed world."
Read the letters between Goldsmith and the Justice Department below:
DOJ Goldsmith Letters by Marijuana Moment on Scribd
Photo courtesy of Patrick Savalle.
People With Marijuana Convictions Should Know About National Expungement Week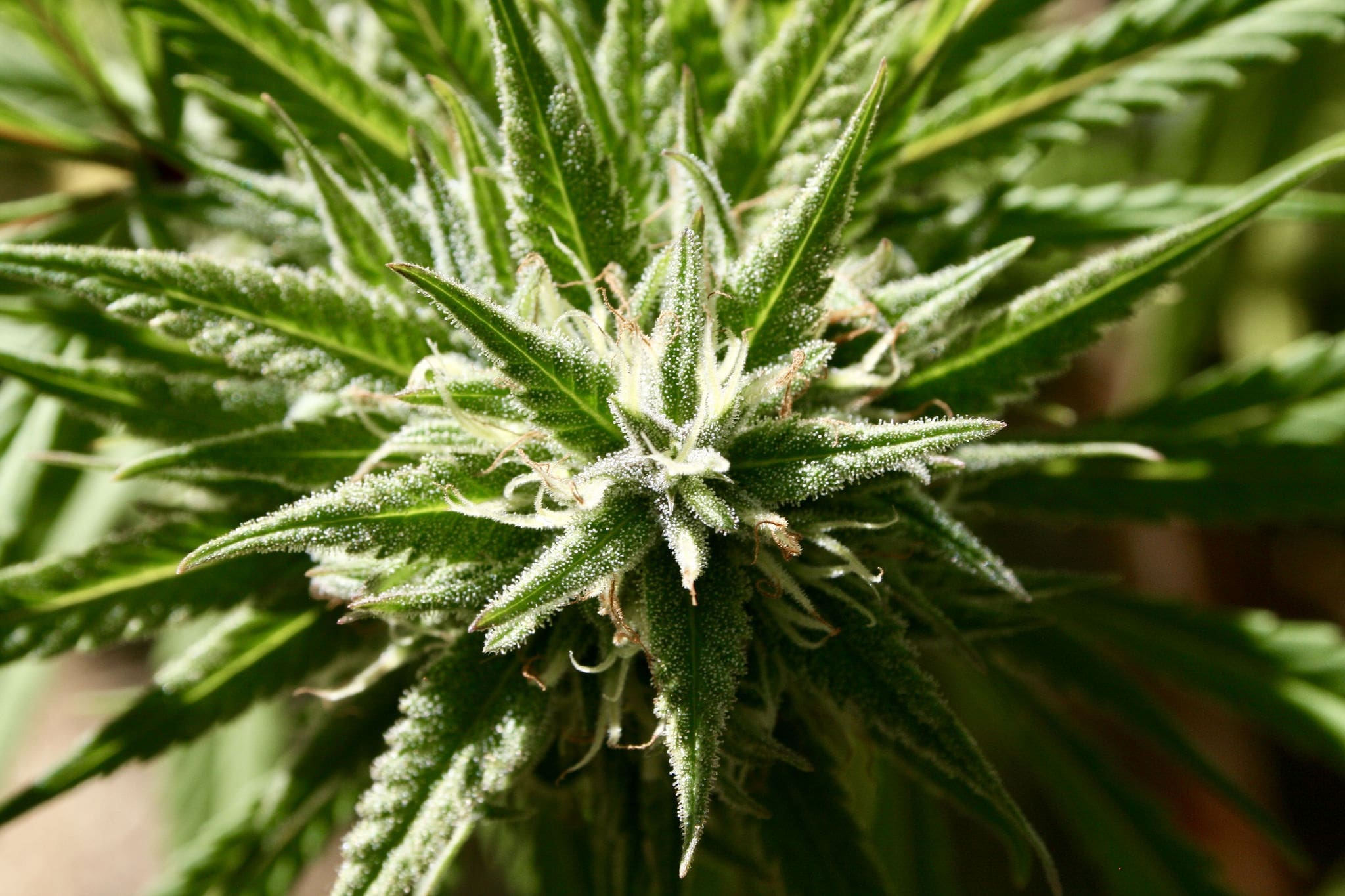 Marijuana legalization is a solid first step, but there's still a lot of work to be done to resolve  socioeconomic and racial inequities brought about by the war on drugs.
Hence, we now have National Expungement Week. The first-of-its-kind campaign, supported by a coalition of cannabis and social justice organizations called the Equity First Alliance, is taking place from October 20-27.
The organizations will offer "expungement and other forms of legal relief to some of the 77 million Americans with convictions on their records," according to the campaign website. "These convictions can restrict access to housing, employment, education, public assistance, and voting rights long after sentences have been served."
In an open letter, the alliance also said it was "largely unsupported by the cannabis industry and by the traditional funders of equity work." While a main argument in support of legalization is that it would help to repair drug war damages, which have disproportionately affected communities of color, the laws and markets created by the successful movement haven't necessarily lived up to its name, the alliance wrote.
To that end, the campaign has organized events across the country—from Los Angeles to Boston—to provide legal services to those whose criminal records are able to be reduced or expunged. You can check out the full list of events here.
The alliance's agenda touches on numerous reform policies, including using marijuana tax revenue to fund communities that have been impacted by prohibition, implementing social equity programs, ensuring corporate responsibility for businesses that profit off cannabis and providing affordable medical cannabis for low-income patients, among other policies.
"We believe that we have a short but vital window of opportunity to change the course of the cannabis industry—and by doing so, we can prevent further harms to the most impacted communities and create a model of reparative economic and criminal justice."
Adam Vine, co-founder of Cafe-Free Cannabis and an organizer with the campaign, told Marijuana Moment that the campaign is necessary "because millions of Americans have been harmed by the war on drugs and continue to face collateral consequences for convictions that may have happened years ago."
"These consequences restrict people's access to employment, housing, education, and social services, so our coalition decided to do something about it," he said. "We are coordinating these events to provide free legal relief and to say that as states move towards cannabis legalization, expungement needs to be the first priority."
Photo courtesy of Brian Shamblen.