GOP Congressman Worries Impeachment Might Hurt Marijuana Reform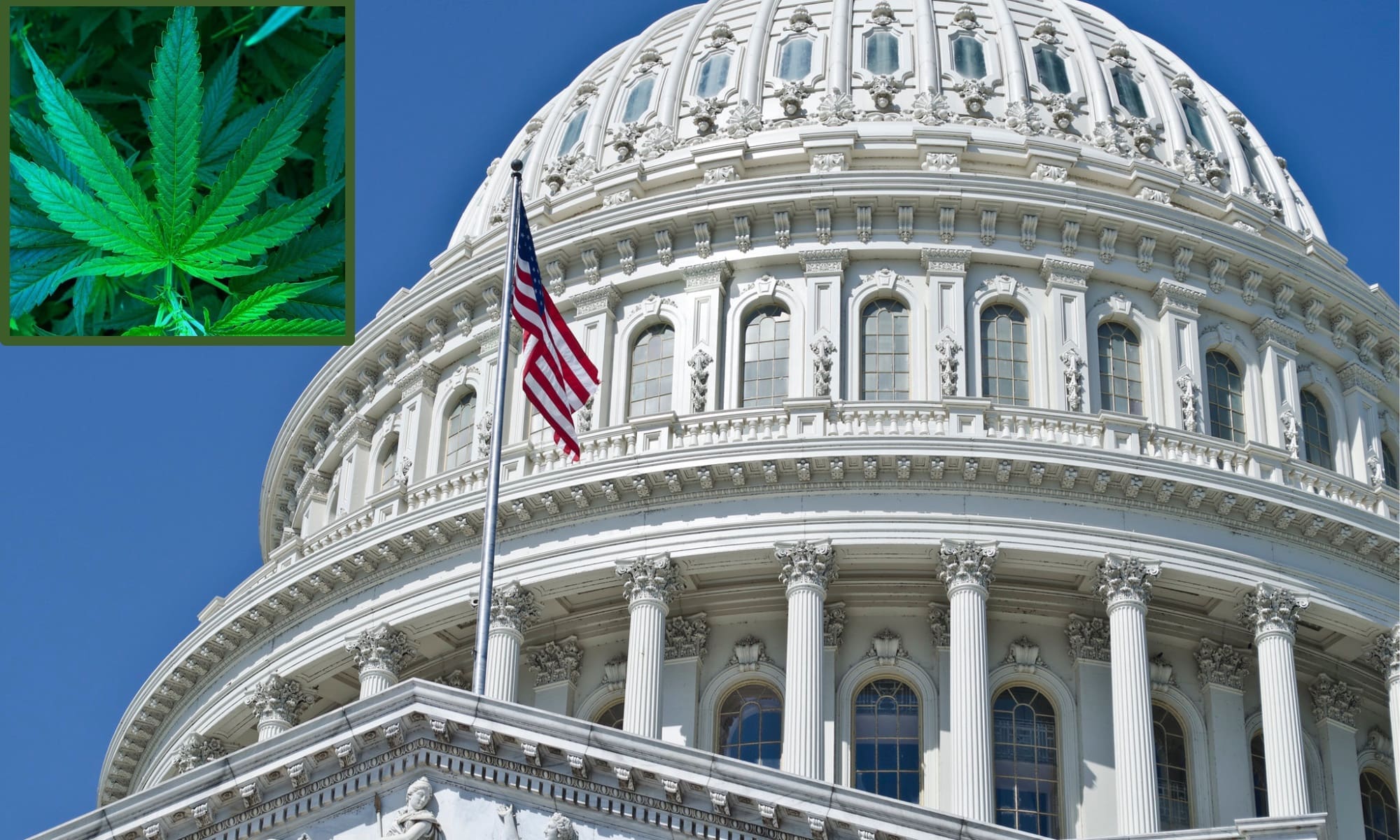 Marijuana legislation seems to be gaining traction on Capitol Hill during what is undoubtedly the most cannabis-friendly Congress in history, with the House already passing an amendment this year to shield local legalization laws from federal interference as well as approving a bill to let state-licensed businesses access banks.
But as the Senate prepares to more seriously consider far-reaching cannabis proposals, one Republican congressman who backs ending federal prohibition is concerned that impeachment proceedings against President Donald Trump could undermine the bipartisan momentum that has been pushing marijuana reform forward in 2019 to date.
"I think the impeachment thing is not going to be helpful to getting much done between now and November 2020, which is a shame because we have some serious issues that we need to address," Rep. David Joyce (R-OH) said in an interview. "I haven't seen any facts that say whether the president will be impeached or not, but I do think that there are going to be a lot of raw nerves out there."
NORML Political Director Justin Strekal praised Joyce—who is a co-chair of the Congressional Cannabis Caucus—for his leadership role on the issue, but said he is hopeful that disputes over impeachment will not endanger reform efforts.
"Congressman Joyce has been instrumental in building support for marijuana policy among Republicans in the House and it's our hope that the goodwill built will not be jettisoned over differences in unrelated matters such as impeachment," he said.
Joyce, who sat down to answer questions following an on-stage appearance with Rep. Earl Blumenauer (D-OR) and former Rep. Carlos Curbelo (R-FL) at the Institutional Capital & Cannabis conference in Manhattan on Monday, also addressed an emerging dispute between progressives who say marijuana legislation must include restorative justice provisions and conservatives who want only a narrow states' rights approach.
"I think when you put too much that's not germane on the issue—what's called loading up the Christmas tree, eventually the tree is going to tip over," he said. "People are like, 'this is not what I signed up for.' I understand what they're talking about, the criminal justice issues, and I do think there's a need for criminal justice reform, and they should be taken care of in a criminal justice reform bill and let this one stand on its own."
The question of how far to go in repairing the past harms of the drug war has divided legalization advocates, some of whom say including far-reaching social equity provisions in any cannabis legislation that advances is a necessity, while others are concerned that anything but a simple states' rights approach is dead in the water in the Senate and could jeopardize the chances of getting a win across the finish line before the end of the 116th Congress.
Some advocates were upset, for example, that the Democratic-controlled House passed a marijuana banking bill last month before advancing broader legislation to deschedule cannabis and address social equity issues.
Looking ahead, the House is expected to next take up a bill—the Marijuana Opportunity Reinvestment and Expungement (MORE) Act—filed by Judiciary Committee Chairman Jerrold Nadler (D-NY) that would remove marijuana from the Controlled Substances Act and fund programs to undo the damage of the war on drugs.
Strekal, of NORML, argued that "supporters of ending prohibition must see the connection between criminalization and those who have been harmed by its enforcement."
"In just seven years, we have moved from state initiatives that ignored the reparative justice components in Washington State to those that embody them with full expungements such as in Illinois," he said. "This political evolution must translate to the federal level and is broadly supported by a majority of Americans, regardless of political ideology."
While most advocates support efforts to help people harmed by prohibition, some are focused on advancing a more limited proposal that would simply leave the issue of marijuana to the states, which they believe can pass the Senate over the course of the next year. President Trump has indicated he would sign that legislation, the Strengthening the Tenth Amendment Through Entrusting States (STATES) Act.
Joyce is the lead GOP cosponsor of the latter bill in the House, and in the interview wouldn't commit to voting for the more far-reaching legislation that Democrats seem determined to bring to the floor of that chamber, though he acknowledged that his support as a member of the minority party might not be needed.
"I don't know what's going to be in the final [version] but, I do think it doesn't matter—they have the ability to pass it out of the House because they're in the majority," the congressman said.
But just passing the House won't be enough to actually change federal policy.
"It doesn't go anywhere in the Senate," Joyce said. "I play the long game. At the end of the day, I want to win. Messaging bills, they drive me nuts because, 'oh yeah we stood up for this, we passed this bill.' Where's it go? It goes nowhere."
"The social issues will bog the issues down when it gets to the Senate," he argued.
Closer to home, Joyce thinks that his state of Ohio could end up legalizing marijuana in the near future.
Voters there defeated a cannabis legalization measure in 2015 that even some longtime advocates opposed because it had written-in control of cannabis cultivation operations by the very donors who paid to qualify the initiative for the ballot.
"This time around, I think if you just went as an issue, it would probably stand a better chance because people are coming around to it more," he said.
While the congressman acknowledges that Ohio is "a very conservative state for the most part when it comes to this," he said that over time more voters will come to understand that legalization will help to "suppress and eliminate the black market."
Back on Capitol Hill, Joyce is optimistic about the prospects for federal marijuana reform sooner or later, despite concerns about impeachment and social equity provisions—especially if more of his colleagues take the step of personally touring state-regulated cannabis businesses.
"Go see what a dispensary looks like, go see what a processor looks like, go see what a grow facility looks like," he said. "If you can get them to do that, then you get them on the path to saying, 'OK, now why wouldn't you regulate this industry and why wouldn't you let it go on like any other ongoing concern?' Legally the state has formed a legal background to allow it to operate as an entity, so why not give it the same things you would any other business entity?"
This piece was first published by Forbes.
Image element courtesy of Tim Evanson.