GOP Committee Chairman Seeks To Scale Back Bill On Removing Federal Marijuana Employment Barriers Ahead Of This Week's Vote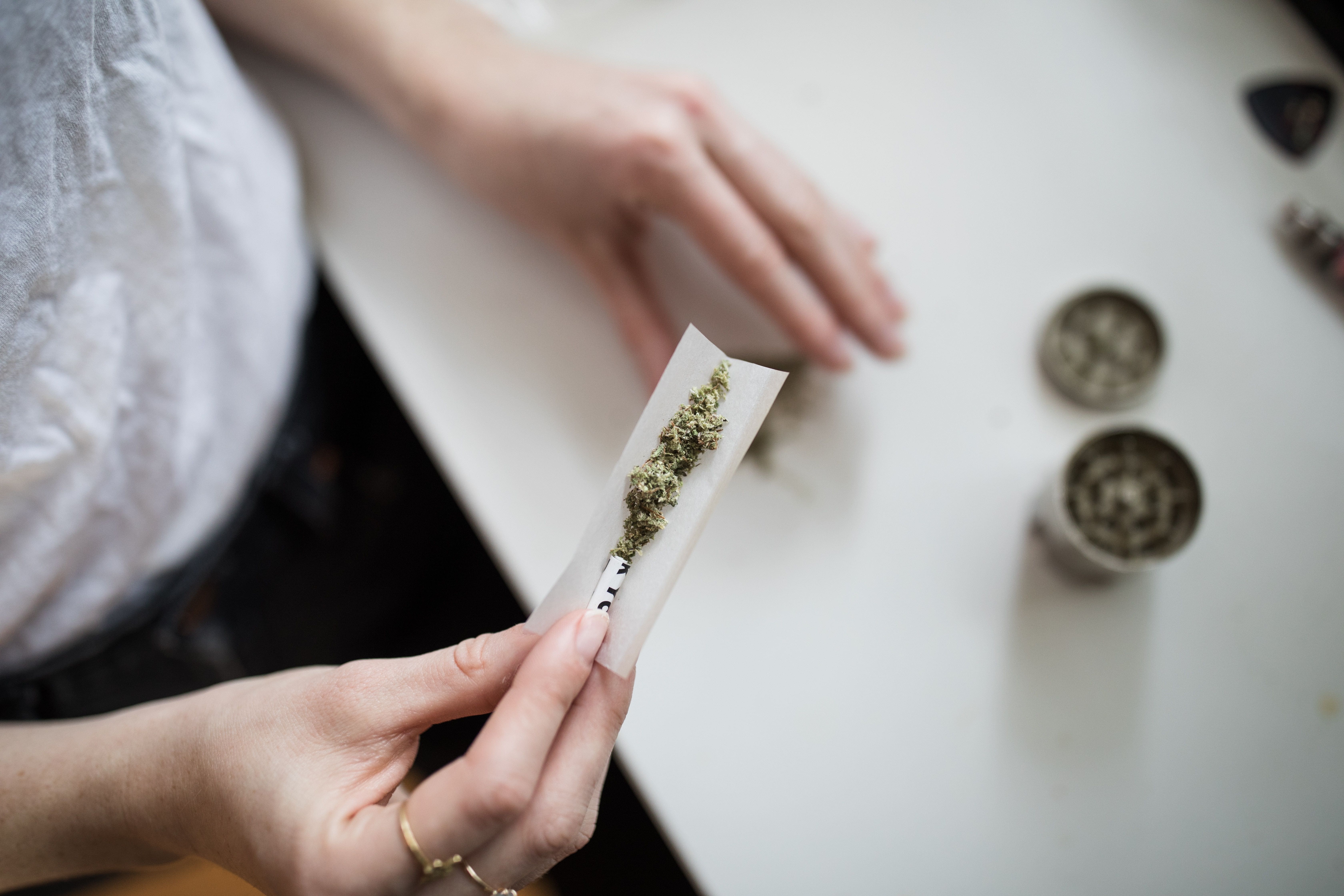 The chairman of a key House committee is proposing to significantly scale back a bipartisan bill on marijuana-related protections for federal workers that's scheduled for a vote in his panel this week.
The House Oversight and Accountability Committee is scheduled to hold a markup of the Cannabis Users' Restoration of Eligibility (CURE) Act—sponsored by Reps. Jamie Raskin (D-MD), Nancy Mace (R-SC) and Earl Blumenauer (D-OR)—on Wednesday. But ahead of that meeting, Chairman James Comer (R-KY) filed an amendment in the nature of a substitute (ANS) that would eliminate some of the bill's central provisions.
As introduced, the legislation would make it so "current or past use of marijuana by a covered person may not be used in any determination with respect to whether such person" is eligible for a security clearance or otherwise suitable for federal employment.
Comer's amendment, however, would remove language concerning "current" use, restricting the employment protections only to people who admit to previously using marijuana while allowing federal agencies to continue refusing to employ or issue security clearances to current cannabis consumers.
The purpose of the chairman's ANS is to "ensure this legislation is consistent with most federal agencies' default policy and just applies to prior marijuana use," a committee spokesperson told Marijuana Moment on Monday.
"This codifies emerging federal policy regarding how to treat prior marijuana use when determining suitability for a security clearance or Federal employment and clarifies the hiring process for the many young, technically-capable applicants that are currently dissuaded from applying to government jobs due to conflicting and confusing policies," the spokesperson said.
The text of the ANS that was posted on Tuesday says: "Notwithstanding any other law, rule, or regulation, past use of marihuana by a covered person may not be used in any determination with respect to whether such person is" eligible for security clearance or federal employment.
The amendment would additionally remove certain language related to agencies' responsibility to review whether past security clearance or employment denials were based on marijuana use alone.
The bill as introduced would require agencies, within one year of enactment, to create a process to review each past decision to deny security clearances or job opportunities over cannabis use going back to January 1, 2008.
They would also need to maintain a website so that people could request a review of a decision made in their situation, and the agency would need to "reconsider such individual's security clearance or employment application" within 90 days if they find that they were denied because of marijuana use alone.
But Comer's ANS simply requires the review of past cases, without provisions mandating reconsideration of the security clearance or employment decisions. The amendment also omits a section that calls for the establishment of an appeals process.
In the original legislation, a person who is denied clearance or employment following the agency's reconsideration would have 30 days to appeal that decision to the Merit Systems Protection Board (MSPB). The board would then need to review the case within 120 days, and if it determines that marijuana use was the basis of the denial, it would need to "order the Federal agency to immediately redetermine the individual's request for reconsideration."
None of that language appears in the ANS, raising questions about what steps, if any, agencies would need to take if they found a person's denial was based on the past policy.
Mace, for her part, "plans to support the chairman's ANS," her office told Marijuana Moment on Monday. Raskin's staff did not return a request for comment by publication time.
While advocates would have preferred the original language that provided protections for federal workers who use cannabis after accepting the job, passage of the ANS would still represent a major achievement in marijuana policy reform, with bipartisan lawmakers finding common ground that recognizes the reality that many Americans, particularly young workers, have used cannabis at some point—and that does not make them inherently less qualified for federal employment.
It is possible that other members of the committee could file additional amendments to the bill, but none have been publicly posted yet.
The CURE Act represents an expansion of an amendment that Raskin filed as part of a House-passed cannabis legalization bill last year. That measure would have only covered security clearances instead of also including overall employment decisions as is the case under the new legislation. However, the retroactivity would have required a review of denials going back further, to 1971, instead of 2008. The amendment was narrowly defeated on the House floor.
In July, the Senate approved legislation that would prevent intelligence agencies from denying security clearances to applicants solely due to their past marijuana use.
Sen. Ron Wyden (D-OR) filed a broader amendment last year that would have prevented employment discrimination based on prior or present cannabis use at any federal department, not just those dealing with intelligence. But the provision was scaled back under a second-degree amendment from the panel's chairman before being adopted by the committee. And then the reform was ultimately quashed when two GOP senators objected to attaching the broader bill to the National Defense Authorization Act (NDAA) on the floor if it included the marijuana language.
Passage of the CURE Act through the House Oversight Committee, meanwhile, would mark a significant win for advocates who have seen multiple cannabis reform measures blocked from House floor consideration by the Rules Committee under GOP control.
This month, that panel prevented two amendments aimed at preventing marijuana testing of federal job applicants from being considered as part of a large-scale defense bill, for example. However, amendments on promoting psychedelics research were made in order for the floor.
Rep. Robert Garcia (D-CA) also proposed an amendment to a spending bill for Military Construction, Veterans Affairs and Related Agencies (MilCon/VA) earlier this year that would have similarly prohibited the use of funds for cannabis drug testing. It was not allowed to advance to the floor, though bipartisan lawmakers have cheered the House's passage of the underlying legislation that included separate marijuana and psychedelics measures.
One of those House-passed amendments would allow VA doctors to issue medical cannabis recommendations to veterans, and the other would encourage research into the therapeutic potential of psychedelics like psilocybin and MDMA.
More than a dozen marijuana and psychedelics amendments to the House version of the NDAA were blocked by the Rules Committee in July. That includes a measure introduced by Garcia that would have prevented security clearance denials for federal workers over prior cannabis use.
—
Marijuana Moment is tracking more than 1,000 cannabis, psychedelics and drug policy bills in state legislatures and Congress this year. Patreon supporters pledging at least $25/month get access to our interactive maps, charts and hearing calendar so they don't miss any developments.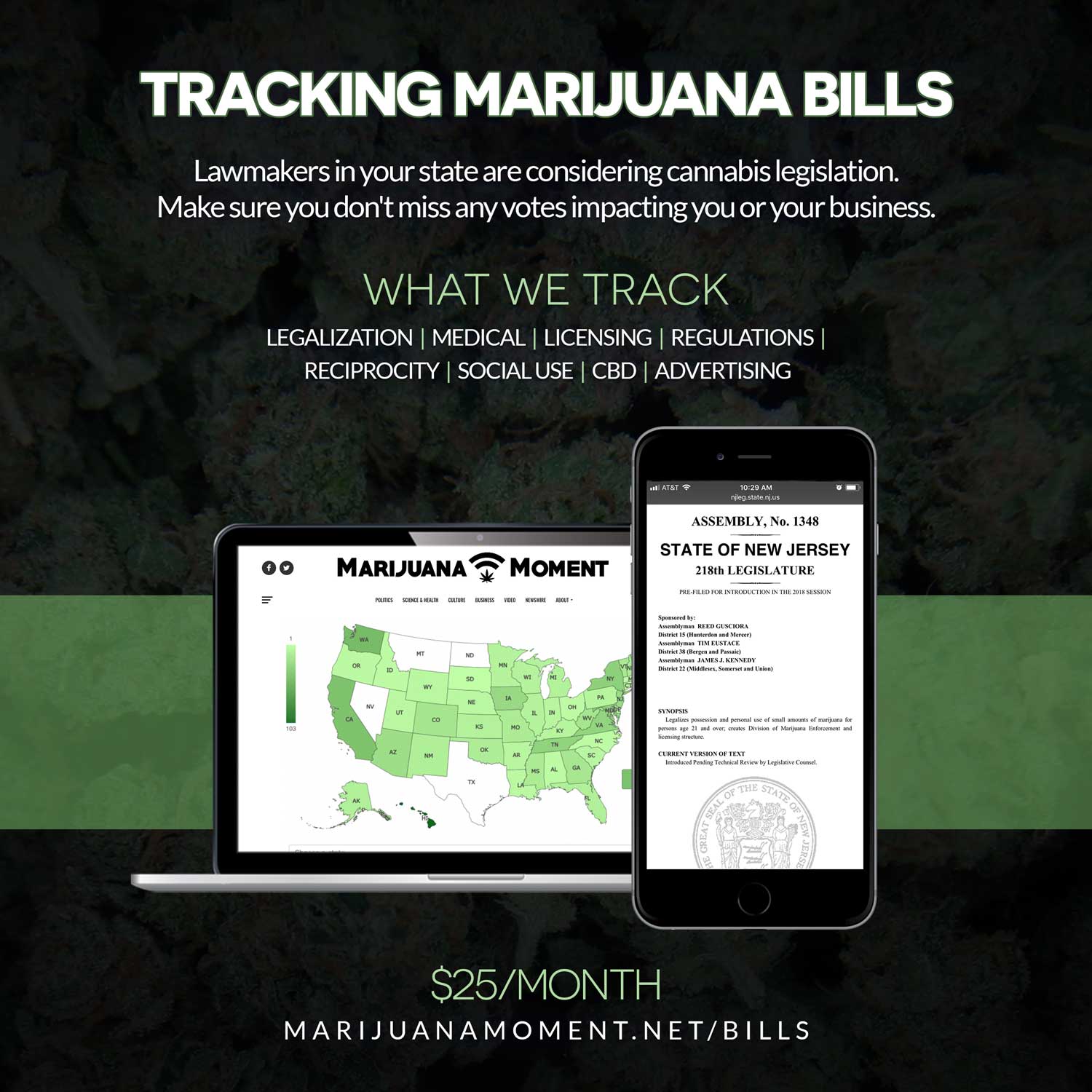 Learn more about our marijuana bill tracker and become a supporter on Patreon to get access.
—
The Director of National Intelligence (DNI) issued a memo in 2021 saying that federal employers shouldn't outright reject security clearance applicants over past use and should also use discretion when it comes to those with cannabis investments in their stock portfolios.
Meanwhile, the U.S. Secret Service (USSS) recently updated its employment policy to be more accommodating to applicants who've previously used marijuana, making it so candidates of any age become eligible one year after they last consumed cannabis. Previously, there were stricter age-based restrictions.
The federal Bureau of Alcohol, Tobacco, Firearms and Explosives (ATF) has also revised its cannabis rules for job applicants. Applicants who've grown, manufactured or sold marijuana in compliance with state laws while serving in a "position of public responsibility" will no longer be automatically disqualified.
FBI updated its hiring policies in 2020 to make it so candidates are only automatically disqualified from joining the agency if they admit to having used marijuana within one year of applying. Previously, prospective employees of the agency could not have used cannabis within the past three years.
Late last year, draft documents obtained by Marijuana Moment showed that the federal Office of Personnel Management (OPM) was proposing to replace a series of job application forms for prospective workers in a way that would treat past cannabis use much more leniently than under current policy.
The Biden administration instituted a policy in 2021 authorizing waivers to be granted to certain workers who admit to prior marijuana use, but certain lawmakers have pushed for additional reform.
A recent survey found that 30 percent of those between the ages of 18 and 30 have either declined to apply or withdrawn applications for federal jobs because of strict marijuana policies required for security clearances.
Some attorneys also believe that if the Drug Enforcement Administration reschedules marijuana, as the Department of Health and Human Services recently recommended, that could push federal agencies to further review their employee drug policies.
Wednesday's House Oversight Committee vote on the CURE Act will be the first of two markups of marijuana reform legislation this month alone. The Senate Banking Committee is scheduled to vote on a bipartisan cannabis banking bill on September 27 before potentially advancing it to the floor.
Read the text of Comer's ANS for the CURE Act below:
State Cannabis Regulators Urge Congress To Change Hemp And Cannabinoid Rules Through 2023 Farm Bill