Dems Pick Anti-Marijuana Kennedy For Trump State Of The Union Response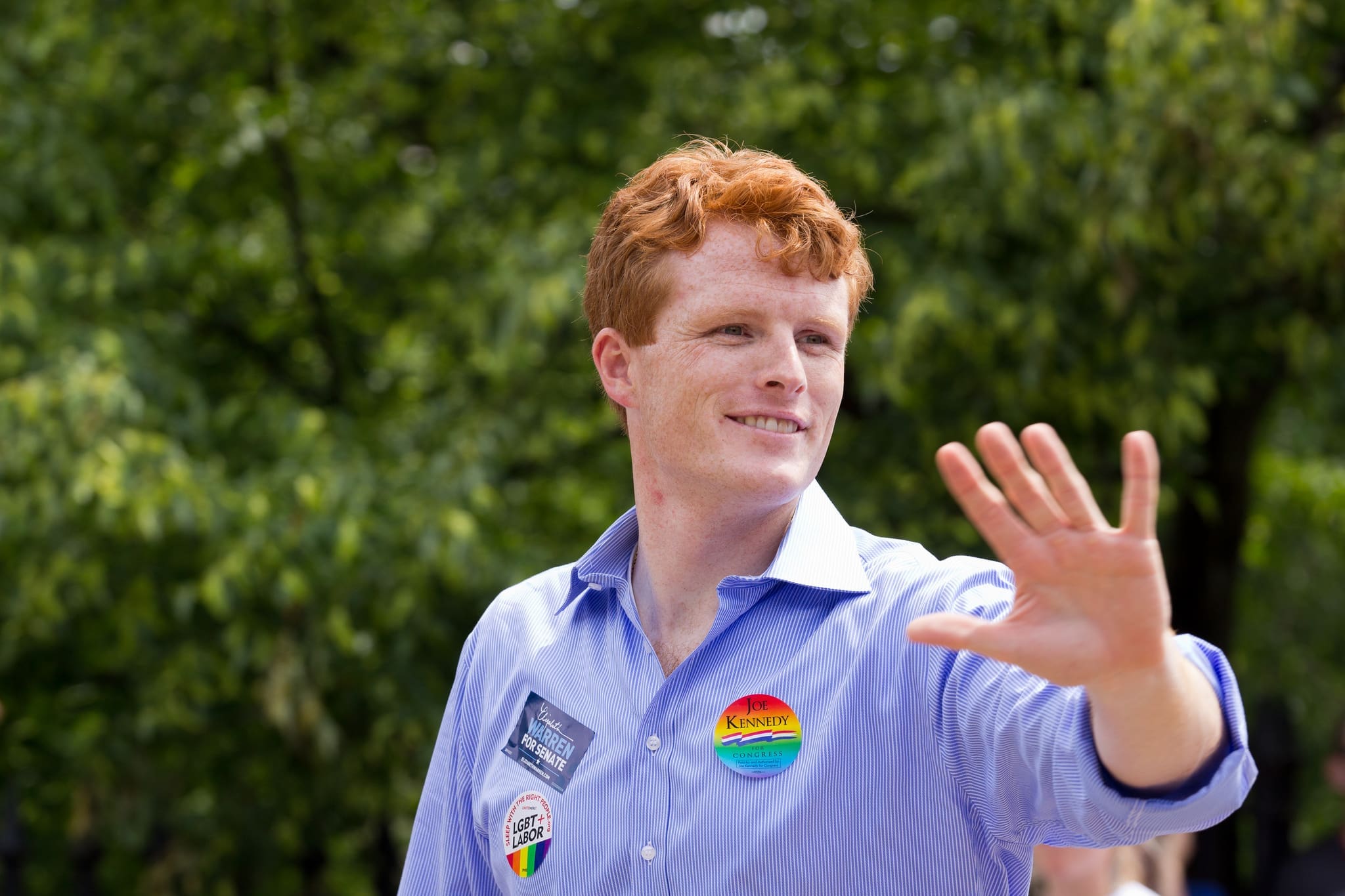 On Tuesday night, Congressman Joe Kennedy III of Massachusetts will deliver the official Democratic response to President Trump's State of the Union address.
Some observers see the young Kennedy, 37, as a rising political star. But he is starkly out of step with his party — and a majority of U.S. voters — on a key issue now emerging at the forefront of mainstream American politics: Marijuana.
Kennedy's Anti-Marijuana Voting Record
In 2015, Kennedy was one of just ten House Democrats to vote against a measure to protect medical cannabis patients and providers who are following state laws from being prosecuted by the federal government. He was one of just 24 Democrats to vote the same day against a broader measure blocking the Justice Department from interfering with all state marijuana laws, including those allowing recreational use.
Sixty-seven Republicans supported the medical cannabis measure that Kennedy opposed, and 45 GOP members supported the broader marijuana measure.
Here's a list of 67 Republicans who are more progressive on marijuana than Rep. Joe Kennedy III, who Dems picked to respond to Trump's State of the Union.

In 2015, Kennedy voted to let the DEA arrest medical cannabis patients and providers. These GOP members voted to protect. pic.twitter.com/7vES29UTgk

— Tom Angell 🌳📰 (@tomangell) January 28, 2018
Going further than just refusing to block federal anti-marijuana enforcement in legal states, Kennedy voted three times against amendments to increase military veterans' access to medical cannabis — just one of five Democrats to oppose the measure in 2016. Fifty-seven Republicans voted for it that year.
Kennedy even opposed a very limited proposal to protect children who use non-psychoactive cannabidiol extracts to treat severe seizure disorders from being targeted by the DEA. That amendment was supported by 118 Republicans.
The National Organization for the Reform of Marijuana Laws (NORML) gave Kennedy a D on its congressional scorecard.
Kennedy Is Out Of Step With Voters On Cannabis
Polling now shows that a growing majority of Americans supports legalizing marijuana, and medical cannabis enjoys supermajorty support, as does the notion of letting states end prohibition without federal interference.
This is especially true among Democrats. Gallup found last year that 72 percent of Democrats back broad legalization, and a Quinnipiac University survey this month showed that 95 percent of the party's voters support medical cannabis.
The latter poll also showed that just 12 percent of Democrats want the federal government to interfere with state marijuana laws in line with Kennedy's voting record.
On Marijuana, Voters Want Feds To Butt Out Of State Laws, Polls Find
Support for marijuana law reform is even stronger among the young people to whom Democrats are presumably trying to appeal by placing the youthful member of one of America's most prominent political dynasties front and center with the State of the Union response.
The Quinnipiac survey found that 79 percent of American voters aged 18 to 34 back legalization. Only 17 percent in that demographic agree with Kennedy that the federal government should enforce cannabis prohibition in states that have opted to modernize their laws.
Kennedy Silent On Defending His State From Jeff Sessions
After U.S. Attorney General Jeff Sessions moved this month to rescind Obama-era guidance that has generally allowed states to implement their own marijuana laws without federal interference, congressional pushback was swift and strong, particularly among Democrats.
Kennedy was nowhere to be seen, however, even though voters in his home state of Massachusetts have strongly approved a string of marijuana-related ballot measures in recent years.
In 2008, 63 percent of Bay State voters approved a cannabis decriminalization measure. Four years later, 63 percent voted to legalize medical marijuana. And in 2016, 54 percent opted to go even further by legalizing marijuana for adult use — a measure that Kennedy campaigned against.
"At a time when Massachusetts is facing a crippling addiction crisis, increasing access to yet another controlled substance undermines the families, individuals, communities, law enforcement officials and health care workers on the front lines of this epidemic every single day," he said a few weeks before the most recent Massachusetts ballot vote.
"I don't think marijuana should be legalized," Kennedy said in a separate interview. "If we're going to say marijuana is a medicine, it needs to be treated like a medicine and regulated like a medicine. But when we look at full-on legalization, the potential danger that marijuana poses particularly to adolescents—I'm not convinced."
He also co-hosted a fundraiser for the failed campaign to defeat the state legalization measure.
Now, because of the Trump administration's cannabis reversal, Kennedy's constituents are at increased risk of being arrested by the DEA and sent to federal prison, especially because the state's U.S. attorney has delivered more concerning marijuana enforcement comments than prosecutors from other states have.
But instead of joining Democratic colleagues — and a significant number of Republicans — in pushing back on the federal marijuana attack, Kennedy's voting record suggests he supports the move.
Kennedy's Anti-Marijuana Family Ties Put Political Future At Risk
The congressman is related to former Rep. Patrick Kennedy of Rhode Island, who co-founded leading anti-legalization organization Smart Approaches to Marijuana, which is perhaps the simplest explanation for his tendency to vote against cannabis measures in contravention of the views of his constituents and party colleagues.
The younger Kennedy's name has sometimes been floated as a potential 2020 presidential candidate, but with likely contenders like Cory Booker, Elizabeth Warren and Bernie Sanders staking out bold positions in favor of marijuana law reform that are much more in line with where Democratic primary voters are on the issue, it is likely that his opposition to all things cannabis would prove to be a political liability should he run.
Polling to date consistently suggests that President Trump's anti-marijuana move is a political liability — particularly in light of his repeated campaign promises to the contrary about respecting state laws — if only Democrats would make a concerted effort to shine a spotlight on it.
For now, however, Democratic leaders appear to be leaving a ripe political issue on the table by putting an ardent cannabis opponent on a prominent pedestal for the State of the Union response.
Photo courtesy of Martin Grondin.