Former VA Secretary Who Oversaw Marijuana Research Blockade Now Backs Cannabis Studies For Veterans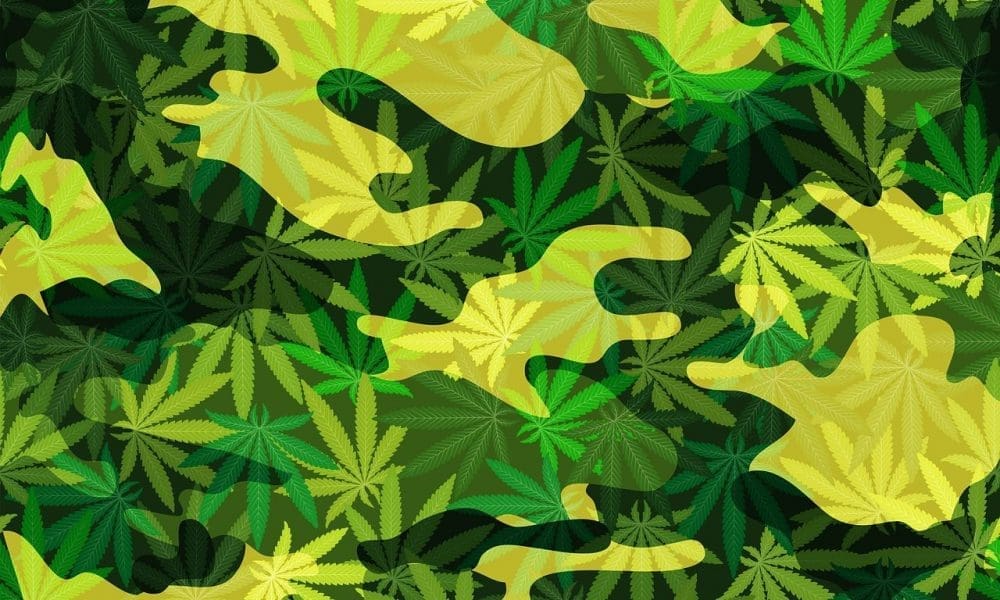 Former U.S. Department of Veterans Affairs (VA) Secretary David Shulkin is officially on board with having the department research medical marijuana—a development that comes a year after he was in a position to actually make that happen.
In an interview with Task & Purpose that was published on Thursday, Shulkin said that "the time is now" for VA to facilitate studies into the therapeutic potential of cannabis for veterans.
"I believe that the VA should be involved in research on anything that could potentially help veterans and improve their health and well-being," he said.
That appears to represent a notable departure from the position he held while he headed the department.
For example, VA under his leadership refused to provide assistance to an Arizona-based research facility that was soliciting veterans to participate in a federally approved clinical trial looking at the potential benefits of cannabis in the treatment of post-traumatic stress disorder (PTSD).
"Federal law restricts VA's ability to conduct research involving medical marijuana, or to refer veterans to such research projects," a VA official told Air Force Times in 2017. "The researcher is free to work with veterans service organizations and state veterans officials who may not face such restrictions to identify candidates for her study."
But according to the Brookings Institute, that's not an accurate assessment because "doctors and researchers at the VA or in VA hospitals could conduct research into the medical efficacy of marijuana while remaining completely compliant with federal laws, regulations, and the United States' obligations under international agreements."
While the former secretary still said during this latest interview that congressional action is necessary to prompt VA research efforts, he seems to have become decidedly more vocal about the importance of such studies as compared to his time in office.
"In particular, with the VA's focus on suicide as the top priority, people just don't take their lives because of no reason," he said. "They take their lives, often because of issues related to chronic pain, depression, substance abuse, and there is growing evidence that medical marijuana—I'm not talking about recreational marijuana—but properly prescribed, may have some real benefits in anxiety improvement, in pain management, and potentially, in the issue of substance abuse."
"And therefore, I believe it's extremely appropriate for VA to be researching and developing therapies that can help veterans, particularly in areas where we don't have enough good therapies or answers," he said.
Task & Purpose followed up to ask about potential obstacles such to having VA conduct research into the issue, and Shulkin said that because marijuana is a federally controlled substance, "the challenge of doing research with the regulations, and the hoops that you have to go through, are making it too difficult to do for many of the researchers."
"I do think that the way forward is a legislative solution, much of what VA responds to are changes in the law, where medical research for veterans in this area could be streamlined and clarity around what regulations and rules need to be followed to be able to do this research, as well as guidance about the type of research that can and should be done, which reports back to Congress."
He added that he doesn't anticipate that President Trump would resist legislation empowering VA to study marijuana for veterans.
Brad Burge, director of strategic communication at the Multidisciplinary Association for Psychedelic Studies (MAPS), the group behind the study into cannabis for PTSD, told Marijuana Moment that they are "pleased that Shulkin has now expressed his support for medical marijuana research, even though that support would have been much more valuable when he was still in office."
"Nevertheless we are looking forward to the VA's support of marijuana research and see Shulkin's change of stance as a promising sign for veterans suffering from PTSD," Burge said.
It wasn't just that Shulkin's VA put up roadblocks to cannabis research, he also resisted providing veterans with access to marijuana by declining to change internal VA policy that could empower its doctors to issue recommendations in states where it's legal.
The reasoning, he said in 2017, is that it's "not within our legal scope to study that in formal research programs or to prescribe medical marijuana, even in states where it's legal" because of federal law. But advocates argued that the only thing standing in the way of VA cannabis research is VA policy itself, which Shulkin could have amended.
Getting a VA cannabis reform bill passed as the former official is now recommending has already proved difficult this year, with current VA officials voicing opposition during a congressional committee hearing in June to modest proposals such as allowing their doctors to recommend cannabis or even surveying veterans about their marijuana use.
Rep. Earl Blumenauer (D-OR) said that same month that he pulled an appropriations amendment to allow for VA marijuana recommendations from floor consideration partly because of opposition from the department.
Former FDA Chief Wants Federal Government To Regulate State Marijuana Markets