Former GOP Congressman Joins Psychedelics Advocacy Group To Push For Federal Reform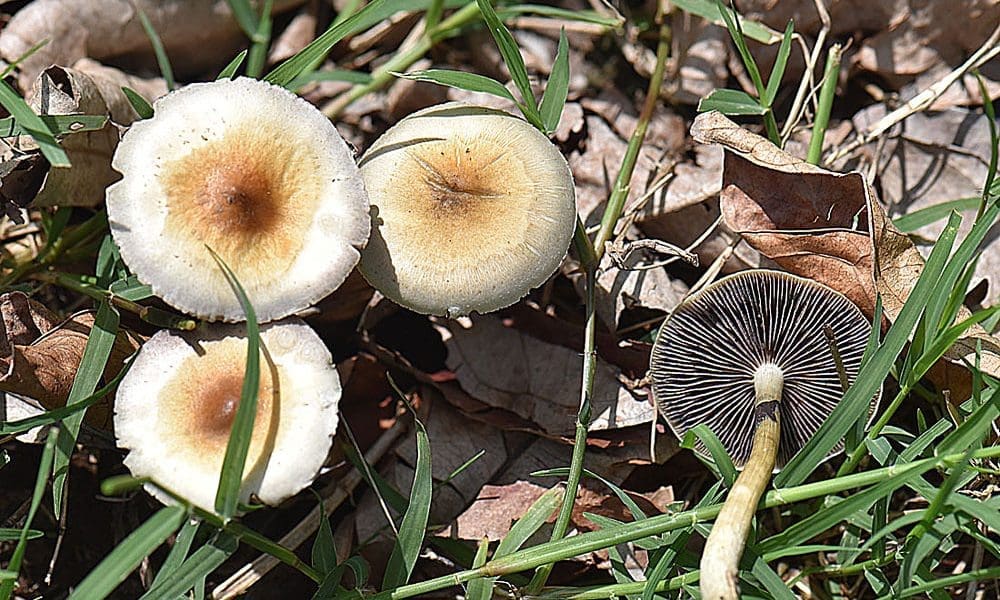 A former Republican congressman has joined the board of a psychedelics advocacy group working to reform federal policies around entheogenic plants and fungi like psilocybin.
Former Rep. Ryan Costello, who represented Pennsylvania in Congress from 2015 to 2019, is now part of the newly renamed Psychedelic Medicine Coalition (PMC), which was previously called the Plant Medicine Coalition.
Beyond the name change and new additions to the board, PMC also announced on Thursday that it will be hosting its first annual National Psychedelic Policy Roundtable on January 26. The event will "bring together researchers, practitioners, and policymakers working in the psychedelic medicine space to lay out the future of psychedelic policy in our nation's capital," according to a press release.
The news of Costello joining PMC's board is especially interesting. But while it might strike some as surprising that a former GOP congressman would be working on an issue more commonly associated with a progressive agenda, Costello has a record of championing drug policy reform, including while he was in office.
The congressman cosponsored a variety of marijuana-related bills—including ones to shield states that legalize cannabis from federal interference—and supported several reform amendments on Capitol Hill.
It was also announced last summer that Costello had joined the multi-state cannabis businesses Red White & Bloom Brands Inc. (RWB) in a consulting capacity. He's not the first former member of Congress to enter the cannabis space, but he's a rare example of someone who actually worked to advance the issue while he was in power before making that transition. Others, such as former House Speaker John Boehner (R-OH), opposed reform while in office before leaving and then joining the industry.
In any case, the announcement from PMC signals that the organization is gearing up for an active year on the psychedelics front.
"Our mission remains the same and is more important than ever: to create, protect, and promote safe and equitable access to natural and synthetic psychedelic and plant medicines," Melissa Lavasani, founder and executive director of PMC, said.
"I felt this name change was necessary in to reflect both the diverse coalition we have built over the last year and the leap in public awareness regarding the healing potential of psychedelic and plant medicines," said Melissa Lavasani, Founder & Executive Director pic.twitter.com/1uOenuJ4Wx

— Psychedelic Medicine Coalition (@PMCinDC) January 6, 2022
She said that the group's name change "was necessary in order to properly reflect both the diverse coalition we have built over the last year, as well as the leap in public awareness regarding the healing potential of psychedelic medicines."
"We are continuing to educate Congress and the Administration as we fight for funding for research for psychedelics and plant medicines," Lavasani said.
In addition to Costello, PMC announced that Tom Zuber of Zuber Lawler and Joe Moore of Psychedelics Today are also joining its board.
PMC also named advisory board founding members that include Dr. Bronner's CEO and activist David Bronner, Microdose CEO Patrick Moher, Nushama Director of Strategy Julia Mirer, Green Horizon CEO Los Arias and Pure Vitality Center owner Kelly Bender.
PMC—founded by the head of the D.C. campaign that got psychedelics decriminalization passed locally in the 2020 election—also announced late last year that it had issued about $50,000 in its first round of grants for various community groups to support efforts to educate and organize people around plant medicine.
While Congress has yet to end marijuana prohibition, psychedelics reform is gradually gaining attention in the nation's capital.
For example, a congressman recently started asking his fellow lawmakers to join him in requesting that the Drug Enforcement Administration (DEA) allow terminally ill patients to use psilocybin as an investigational treatment without the fear of federal prosecution.
A Dear Colleague letter that's being circulated by Rep. Earl Blumenauer (D-OR) notes that there are state and federal right-to-try (RTT) laws that should make it so certain patients can obtain the psychedelic given that it's shown early potential in ongoing clinical trials.
Yet DEA has denied access, resulting in a lawsuit that was filed in March by a Washington State doctor who sought federal guidance to treat terminal patients with psilocybin mushrooms and was told there wasn't a legal avenue for him to do so.
The lawsuit against DEA is currently before the U.S. Court of Appeals for the Ninth Circuit, which heard oral arguments in the case in September. Washington State's attorney general's office joined the plaintiffs in support of psilocybin access. DEA argued that the court should dismiss the suit because it lacked jurisdiction.
Blumenauer separately told Marijuana Moment last month that he's "excited" about advancements in psychedelics research, as well as the implementation of a psilocybin therapy program that's being set up in his home state of Oregon, where voters approved the historic reform during last year's election.
Republican lawmakers in the House and Senate also introduced legislation late last month that would make it easier for scientists to research Schedule I drugs like marijuana and psilocybin.
—
Marijuana Moment is already tracking more than 800 cannabis, psychedelics and drug policy bills in state legislatures and Congress this year. Patreon supporters pledging at least $25/month get access to our interactive maps, charts and hearing calendar so they don't miss any developments.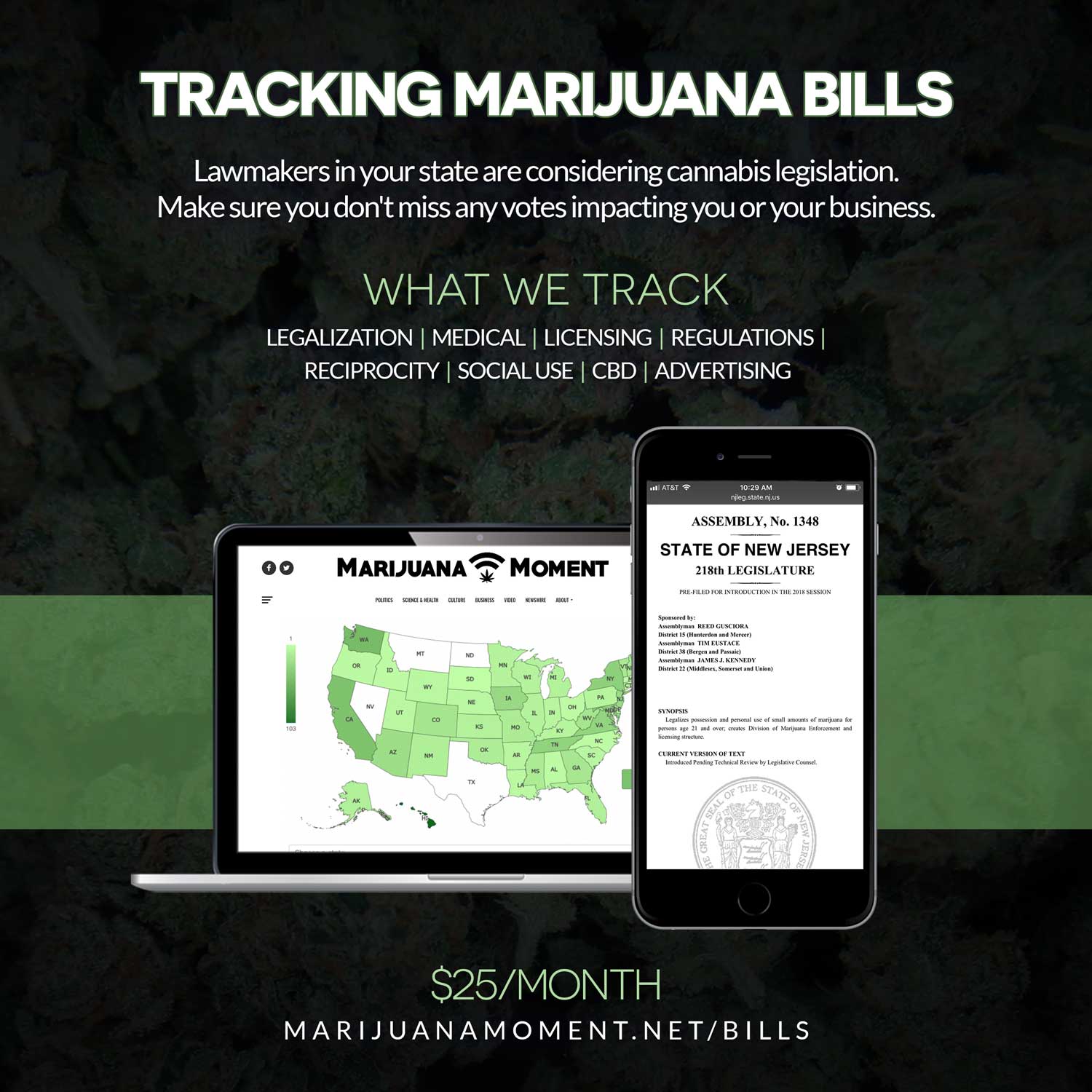 Learn more about our marijuana bill tracker and become a supporter on Patreon to get access.
—
DEA has repeatedly proposed significant increases in the production of marijuana, psilocybin and other psychedelics for research purposes, with the intent of aiding in the development of new federally approved therapeutic medications.
NIDA Director Nora Volkow told Marijuana Moment in a recent interview that she was encouraged by DEA's prior proposed increase in drug production quota. She also said that studies demonstrating the therapeutic benefits of psychedelics could be leading more people to experiment with substances like psilocybin.
Psilocybin Services Would Be Legalized In Washington State Under New Bill
Photo courtesy of Dick Culbert.
Rhode Island Governor Includes Marijuana Legalization And Expungements In Budget Request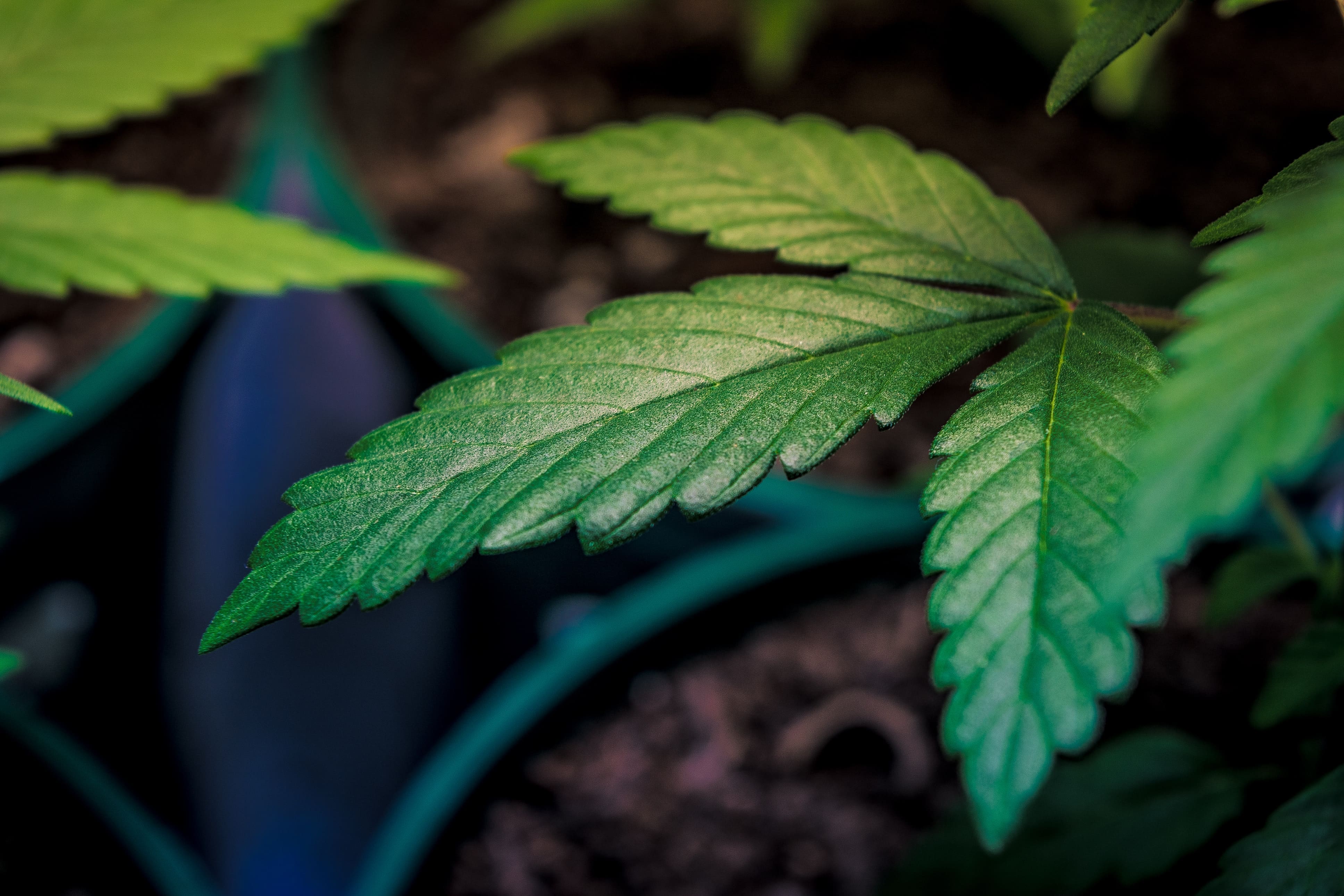 The governor of Rhode Island has again included a proposal to legalize marijuana as part of his annual budget plan—and this time he also added new language to provide for automatic cannabis expungements in the state.
Gov. Dan McKee (D) released his request for the 2023 fiscal year on Thursday, calling for adult-use legalization as lawmakers say they're separately nearing a deal on enacting the reform. It appears that an outstanding disagreement between the governor and legislators concerning what body should regulate the program remains unresolved based on the new budget proposal, however.
In general, McKee's plan would allow adults 21 and older to purchase and possess up to one ounce of cannabis, though it would not provide a home grow option. Adults could also store up to five ounces of marijuana in secured storage in their primary residence.
"The governor recommends creating a strictly regulated legal market for adult-use cannabis in the state," an executive summary states. "This proposal would create a weight-based excise tax on marijuana cultivation, an additional retail excise tax of 10 percent, and also apply sales tax to cannabis transactions."
Legislators have been in talks for months to reconcile competing legalization proposals that have been brought forward by the House, Senate and governor's office previously. Now McKee is giving fresh details about what he hopes to see out of a potential policy change.
Under his plan, 25 percent of marijuana tax revenue and licensing fees would go to the "regulatory, public health, and public safety costs associated with adult-use cannabis." Fifteen percent would go to local governments and 60 percent would go to the state general fund.
The executive summary says that the state's sales tax revenue would be "boosted by the proposed introduction of adult-use cannabis tax revenue in FY 2023." The state is estimating that it will collect $1.2 million in general revenue for the 2023 fiscal year and $16.9 "with a full year of sales in FY 2024."
The revenue projections and provisions largely reflect what the governor proposed in his last budget request, with the exception of the new expungements language. Funding a process for expedited expungements is expected to cost the state about $400,000 for fiscal year 2023, the summary says.
"Prohibiting the possession, cultivation, and sale of cannabis to adults has proven to be an ineffective policy for the State of Rhode Island," the findings section of the legislation itself says. "In the absence of a legal, tightly regulated market, an illicit cannabis industry has thrived, undermining the public health, safety and welfare of Rhode Islanders."
"Regional and national shifts in cannabis policy have increased access to legal cannabis and marijuana products for Rhode Islanders in other states, the sale of which benefits the residents of the providing state while providing no funds to the State of Rhode Island to address the public health, safety and welfare externalities that come with increased access to cannabis, including marijuana."
The effective date for the proposed bill would be April 1, 2023.
Not only does the governor's plan not allow for home grow, it also sets out a series of fines and penalties for personal cultivation of any number of plants. For example, a person who unlawfully grows one to five plants would face a penalty of $2,000 per plant and an "order requiring forfeiture and/or destruction of said plants," according to the text of the proposed legislation.
The bill also includes language to create a Cannabis Reinvestment Task Force that would be required to study and issue recommendations on using marijuana tax revenue for "job training, small business access to capital, affordable housing, health equity, and neighborhood and community development."
—
Marijuana Moment is already tracking more than 1,000 cannabis, psychedelics and drug policy bills in state legislatures and Congress this year. Patreon supporters pledging at least $25/month get access to our interactive maps, charts and hearing calendar so they don't miss any developments.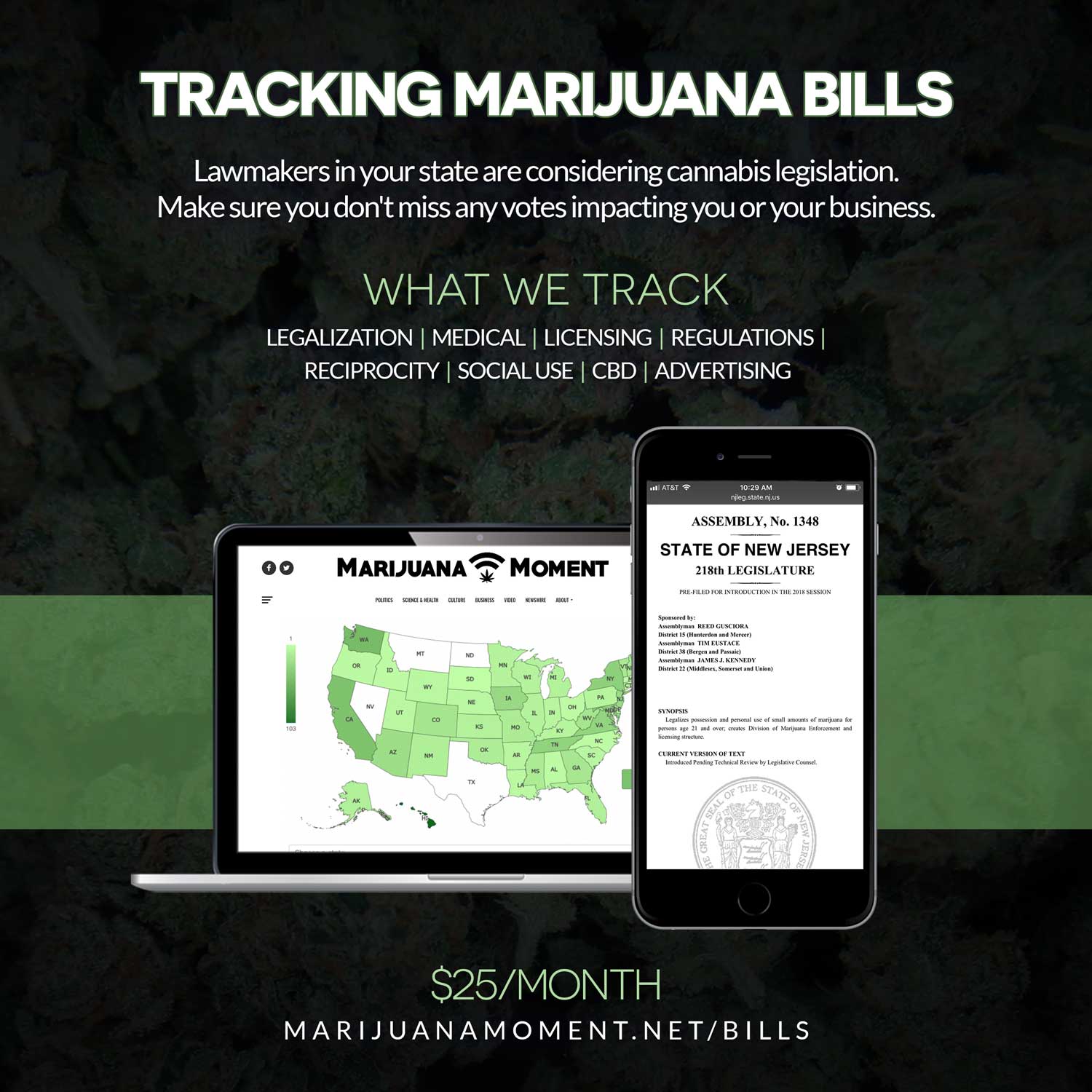 Learn more about our marijuana bill tracker and become a supporter on Patreon to get access.
—
The proposal calls for 25 marijuana retailers to be licensed each year for the first three years of implementation. Those would be awarded on a lottery basis, but at least five would be specifically given to minority-owned businesses, a category. Additional licenses would be issued in the future based on market demand.
During negotiations over recent months, a key question that's needed to be resolved is who should be in charge of regulating the adult-use marijuana program—an existing agency or a newly created body.
McKee has again proposed having the state Department of Business Regulation (DBR) regulate the cannabis industry.
Earlier this month, lawmakers signaled that the best route to satisfy both sides would be to create a compromise approach where a state agency like DBR and a new independent cannabis commission would each play a role. The governor did not incorporate that hybrid regulatory model into his latest proposal.
House Speaker Joseph Sherkarchi (D) recently said in opening remarks at the start of the 2022 session that lawmakers have "spent months analyzing the complex issue of marijuana legalization."
"The House and Senate intend to soon have a draft of legislation ready, which will serve as a framework to begin a robust public hearing process," he said. "We may not be the first state to legalize marijuana, but our goal is to do it in a way that is best for all of Rhode Islanders."
Sen. Josh Miller (D), sponsor of one legalization proposal that was approved in the Senate last year, recently told Marijuana Moment that he agreed that lawmakers "should have a bill very soon with a structure very close to" what the speaker described. Miller's legislation had proposed creating a new cannabis commission to oversee the market.
Senate President Dominick Ruggerio (D) said in his session opening remarks this month that the bill the body passed last year "included substantial measures to rectify the wrongs associated with the decades-long policies of prohibition."
He noted that Senate leaders have been working in recent months with the House on a deal that "maintains the core principles of our proposal."
"Because of those efforts," he said, "I anticipate the General Assembly will legalize cannabis this legislative session."
The speaker previously said that he'd be open to a compromise on regulatory structure and hinted at the possibility of a hybrid model.
Another issue related to how many marijuana business licenses also appears to have gotten closer to resolution amid negotiations. Miller's bill proposed as many as 150 cannabis shops, whereas McKee's plan calls for 25 each year for the first three years and then gives regulators discretion to add more depending on market demand. Rep. Scott Slater's (D) separate legalization measure recommended just 15 retailers in his House bill. Miller said at an event in October that "we're probably down to more in the 30, 40 range" as part of a deal.
Negotiators also recently reached an agreement to place a temporary moratorium on approving additional cannabis cultivator licenses. Some have protested adding cultivators beyond the existing medical marijuana licensees because they say there's already a sufficient supply to meet demand in the adult-use market.
Ruggerio, for his part, said in September that lawmakers are "very close" to reaching a deal on a marijuana legalization bill
"We sent legislation—which we think is a very good piece of legislation—over to the House before we left in June," the senator said, referring to the legalization bill that his chamber approved in June. "They are working on that legislation with some of the House people at this point in time."
Another thing that remains to be seen is whether the negotiated legalization bill that's ultimately produced will satisfy advocates and progressive lawmakers, some of whom have rallied behind an agenda for reform that emphasizes the need for bold social equity provisions.
While each of the competing bills contain components meant to address the harms of marijuana criminalization, the coalition led by Reclaim Rhode Island has said they're insufficient. Advocates and supportive lawmakers have laid out specific items that they want to see incorporated such as setting aside half of cannabis business licenses for communities most impacted by prohibition.
"We can't reverse the harm of the war on drugs, but we can start to repair it by passing automatic expungement and waiving all related fines, fees and court debt," Rep. Karen Alzate (D), chair of the Rhode Island Legislative Black and Latino Caucus, said in September. "This bold legalization plan offers us the chance to turn a new leaf for the Ocean State, and it's time we take it."
Ruggerio said he does feel that the legalization bill that was approved in the Senate contained "very strong social justice provisions" and the Senate's expedited expungements provision is "as close to automatic as practical."
He also said in July that he's not disappointed the House hasn't advanced legalization legislation yet and that "what we really wanted to do was send it over and have them take a look at it" when his chamber passed its cannabis reform measure.
A coalition of 10 civil rights and drug policy reform advocacy groups—including the Rhode Island chapters of the ACLU and NAACP—had demanded that lawmakers move ahead with enacting marijuana reform in the state before the end of 2021. But that did not pan out.
Lawmakers have noted that neighboring states like Connecticut and Massachusetts have enacted legalization, and that adds impetus for the legislature to pursue reform in the state.
Shekarchi, meanwhile, said in July that he doesn't intend to let regional pressure dictate the timeline for when Rhode Island enacts a policy change. Social equity, licensing fees, labor agreements and home grow provisions are among the outstanding matters that need to be addressed, the speaker said.
The House Finance Committee held a hearing on Slater's legalization measure in June.
The governor previously told reporters that while he backs legalization it is "not like one of my highest priorities," adding that "we're not in a race with Connecticut or Massachusetts on this issue."
"I think we need to get it right," he said, pointing to ongoing discussions with the House and Senate.
The House Finance Committee discussed the governor's proposal to end prohibition at an earlier hearing in April.
Both the governor and the leaders' legalization plans are notably different than the proposal that former Gov. Gina Raimondo (D) had included in her budget in 2020. Prior to leaving office to join the Biden administration as commerce secretary, she called for legalization through a state-run model.
McKee gave initial insights into his perspective on the reform last January, saying that "it's time that [legalization] happens" and that he's "more leaning towards an entrepreneurial strategy there to let that roll that way."
Shekarchi, meanwhile, has said he's "absolutely" open to the idea of cannabis legalization and also leans toward privatization.
In late 2020, the Senate Finance Committee began preliminary consideration of legalization in preparation for the 2021 session, with lawmakers generally accepting the reform as an inevitability. "I certainly do think we'll act on the issue, whether it's more private or more state," Sen. Ryan Pearson (D), who now serves as the panel's chairman, said at the time.
Meanwhile, the governor in July signed a historic bill to allow safe consumption sites where people could use illicit drugs under medical supervision and receive resources to enter treatment. Harm reduction advocates say this would prevent overdose deaths and help de-stigmatize substance misuse. Rhode Island is the first state to allow the facilities.
The Senate Judiciary Committee also held a hearing last year on legislation that would end criminal penalties for possessing small amounts of drugs and replace them with a $100 fine.
Read the text of the governor's marijuana legalization proposal below: 
Virginia Psilocybin Decriminalization Bill Enjoys Bipartisan Support In Senate Committee, But Revisions Are Forthcoming
Virginia Psilocybin Decriminalization Bill Enjoys Bipartisan Support In Senate Committee, But Revisions Are Forthcoming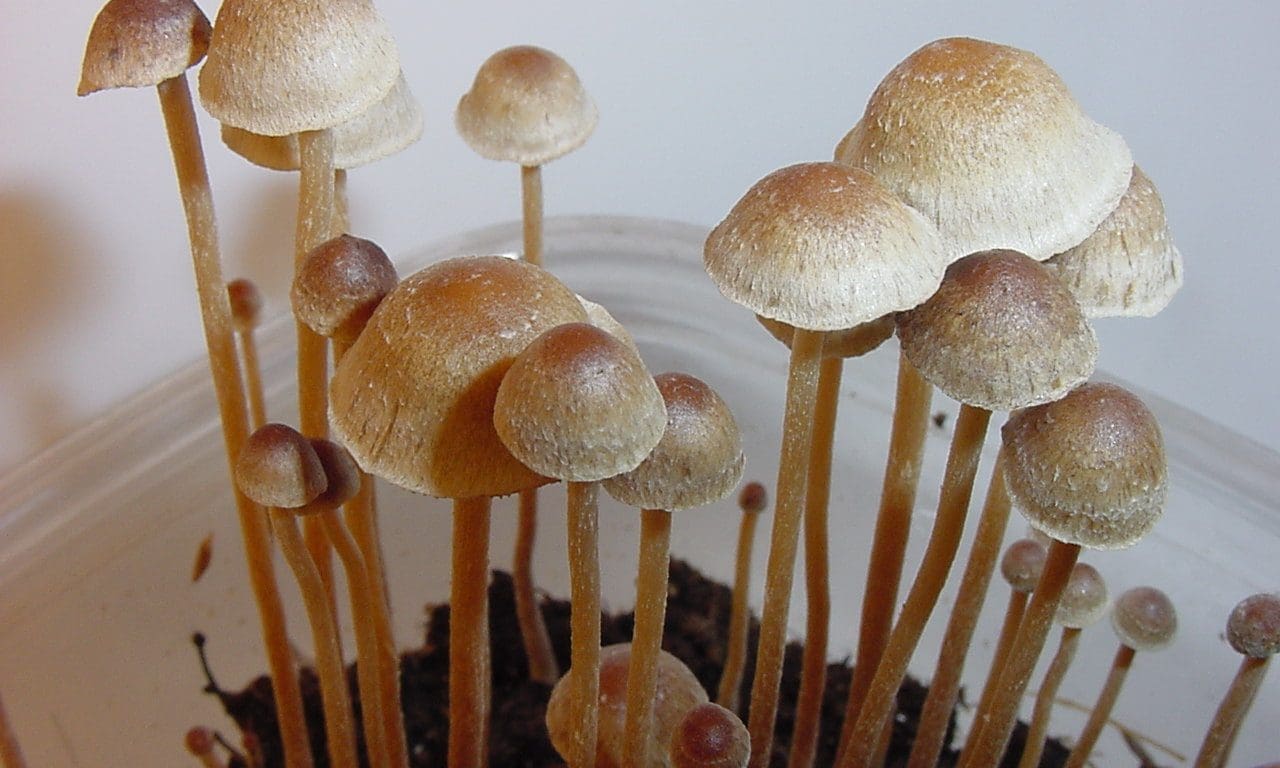 A Virginia Senate committee on Wednesday discussed a bill to decriminalize psilocybin, with members on both sides of the aisle expressing general support for the concept—but a vote was delayed until next week to consider feedback on possible revisions to put a more specific focus on authorizing the substance for therapeutic use.
The Senate Judiciary Committee took up the legislation from Sen. Ghazala Hashmi (D), hearing testimony from advocates, military veterans and other people who have benefitted from psychedelics therapy. The legislation would make possession of psilocybin and psilocyn by adults 21 and older a civil penalty that carries a $100 fine, instead of a Class 5 felony.
Any dollars collected from psychedelics possession violations would go to the state's Drug Offender Assessment and Treatment Fund, which supports substance misuse treatment programs and drug courts.
There was some bipartisan support for the proposal, but one Republican member suggested centering the focus on medical use, rather than broadly decriminalize the substances, to make it more passable in the newly GOP-controlled House.
Sen. Mark Peake (R) said that he felt the measure as introduced would stand a solid chance of advancing through the committee and full Senate under Democratic control, but he said, "I bet the House is not ready for that."
He recommended changing the legislation "to make it where [psilocybin is] medically prescribed," to follow a similar policy trajectory that the state followed for marijuana.
"The bill the way it is written, where anyone can possess it for any reason, I don't see how that would get through the House in this session," the senator said.
Hashmi was amenable to the suggestion and said that "we have an opportunity to continue to work on the bill, put in the safety rails that you are recommending—I think that would be a really good direction."
In her opening remarks, the senator said that a growing number of studies are "demonstrating that psilocybin has the potential, really, to alleviate a lot of mental health issues, and especially for those folks for whom other medications are simply not working."
"Preliminary research is showing that it also perhaps helps with substance addiction. We know that substance abuse, substance addiction, is a direct corollary to the rising use of opioid treatment," she said. "Psilocybin might be an appropriate antidote to providing medical care service for folks with depression and PTSD in ways that are other drugs are not able to do."
—
Marijuana Moment is already tracking more than 1,000 cannabis, psychedelics and drug policy bills in state legislatures and Congress this year. Patreon supporters pledging at least $25/month get access to our interactive maps, charts and hearing calendar so they don't miss any developments.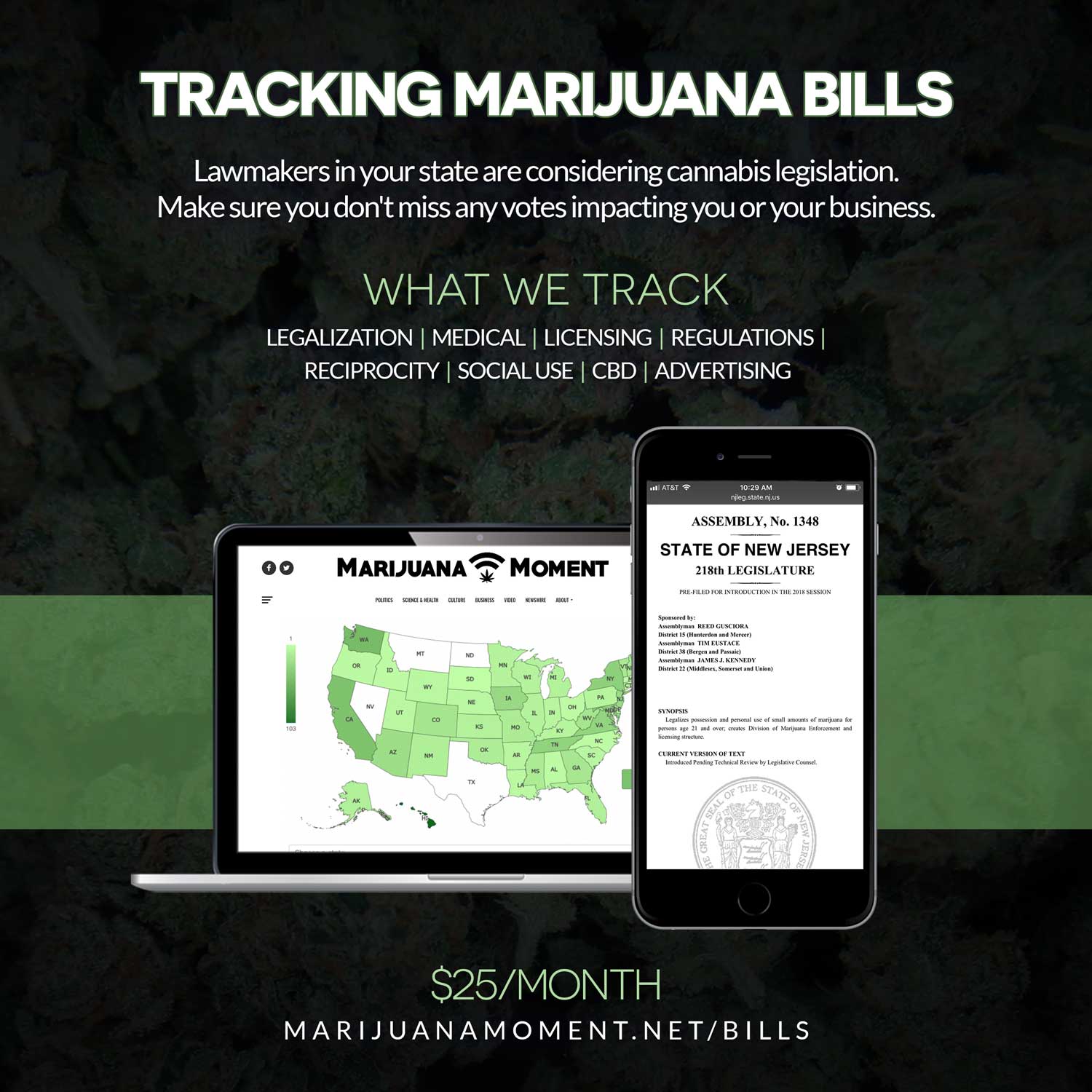 Learn more about our marijuana bill tracker and become a supporter on Patreon to get access.
—
Notably, Senate Minority Leader Thomas Norment (R) also voiced support for the proposal. He said that while in his early career "the mantra was get tough on crime," public opinion has shifted, as has medical research.
"Sometimes I think we have to rely upon intuition and take a change," he said. "I listened to the testimonies today—and they're not testimonies that I've heard for the first time. So I'm going to support this because I generally think it's going to provide some relief and help individuals."
The committee is expected to vote on an amended version of the bill next Wednesday.
There's a separate, similar psychedelics reform proposal that's been filed in the House. It hasn't gone to committee yet, but it would decriminalize a wider array of substances for adults over 21, including peyote and ibogaine in addition to psilocybin and psilocyn.
At a recent virtual event organized by the reform group Decriminalize Nature Virginia, the sponsors of both bills participated as hosts, sharing their perspectives about the growing body of research indicating that psychedelics could be powerful tools to combat conditions like treatment-resistant depression and post-traumatic stress disorder (PTSD).
If the legislature does approve the legislation, it could face resistance from the state's incoming Republican governor, Glenn Youngkin, who has expressed concerns about implementing a commercial marijuana market in line with what the Democratic legislature and outgoing governor approved last year.
The filing of the psychedelics bills in Virginia is just the latest example of state lawmakers following the tide of local decriminalization efforts that have played out across the country.
For example, a GOP Utah lawmaker introduced a bill on Tuesday that would set up a task force to study and make recommendations on the therapeutic potential of psychedelic drugs and possible regulations for their lawful use.
In Kansas, A lawmaker also recently filed a bill to legalize the low-level possession and cultivation of psilocybin mushrooms.
A Republican Missouri lawmaker introduced a bill last week to give residents with serious illnesses legal access to a range of psychedelic drugs like psilocybin, ibogaine and LSD  through an expanded version of the state's existing right-to-try law.
California Sen. Scott Wiener (D) told Marijuana Moment in a recent interview that his bill to legalize psychedelics possession stands a 50/50 chance of reaching the governor's desk this year. It already cleared the full Senate and two Assembly committees during the first half of the two-year session.
In Michigan, a pair of state senators introduced a bill in September to legalize the possession, cultivation and delivery of various plant- and fungi-derived psychedelics like psilocybin and mescaline.
Washington State lawmakers also introduced legislation this month that would legalize what the bill calls "supported psilocybin experiences" by adults 21 and older.
In Vermont, a broad coalition of lawmakers representing nearly a third of the House introduced a bill to decriminalize drug possession.
New Hampshire lawmakers filed measures to decriminalize psilocybin and all drugs.
Last year, the governor of Connecticut signed legislation that includes language requiring the state to carry out a study into the therapeutic potential of psilocybin mushrooms.
Similar legislation was also enacted in the Texas legislature, requiring the state to study the medical risks and benefits of psilocybin, MDMA and ketamine for military veterans in partnership with Baylor College of Medicine and a military-focused medical center.
Voters in Oregon approved 2020 ballot measures to decriminalize all drugs and legalize psilocybin therapy.
At the congressional level, bipartisan lawmakers sent a letter to the Drug Enforcement Administration (DEA) on Tuesday, urging that the agency allow terminally ill patients to use psilocybin as an investigational treatment without the fear of federal prosecution.
Most Americans Predict Biden Won't Uphold Marijuana Decriminalization Promise In 2022, Poll Finds
Photo courtesy of Wikimedia/Workman.
Most Americans Predict Biden Won't Uphold Marijuana Decriminalization Promise In 2022, Poll Finds
A new poll shows that more than half of Americans feel that President Joe Biden has made little to no progress on a key campaign pledge to decriminalize marijuana during his first year in office—and most people also aren't betting on him doing more to advance the reform in 2022.
The survey from YouGov and The Economist asked Americans to rate the president's performance on six campaign promises in his first year and separately say how much progress they think he will make in the new year.
Fifty-four percent said Biden has made little to no progress on cannabis decriminalization while 23 percent said they didn't know. Just 23 percent said that he's made some or a lot of progress on the issue.
Respondents said they felt Biden made somewhat more progress on four of the other issues—student loan forgiveness, clean energy infrastructure, raising the federal minimum wage and COVID-19 response. Only on the issue of securing bipartisan cooperation in Congress for economic relief did Biden get lower scores than for cannabis reform.
Democrats were most likely to give Biden good marks for his progress on several of these issues, but 42 percent said that he's made little to no progress on decriminalization. In contrast, 73 percent of those who identify as Republicans said he's done little to advance the reform, even if that cohort is less supportive of the proposal overall.
Asked separately to look ahead for expectations in 2022, pessimism abounds, with 58 percent of respondents saying they anticipate the president will make little to no progress on marijuana decriminalization despite promising it to voters ahead of the 2020 election. Twenty-six percent said they weren't sure what to expect and only 16 percent said they believe he'll make some or a lot of progress.
The poll also asked respondents how they personally view each of the campaign promises, and 58 percent said they support marijuana decriminalization, compared to 25 percent who are opposed.
After his first year in the White House, Americans have good reason to be skeptical about how committed Biden is to fulfilling his marijuana pledges. Beside decriminalization, he also said on the campaign trail that he'd move to reschedule cannabis and grant clemency to people with federal marijuana convictions—and none of that has happened yet.
The YouGov survey involved interviews with 1,500 Americans from January 15-18. The margin of error is ±3 percentage points.
Most Americans are pessimistic about how much progress Joe Biden will make toward six campaign promises in 2022, including:

-Forgiving student loan debt from public schools
-Decriminalizing marijuana
-Bipartisan support in Congress for economic reliefhttps://t.co/RAAyl8Z7V7 pic.twitter.com/FAIyDmThj6

— YouGov America (@YouGovAmerica) January 20, 2022
While experts say it may not be possible for a president to unilaterally remove cannabis from the Controlled Substances Act, he could encourage agencies like the U.S. Department of Health and Human Services (HHS) and Justice Department to initiate the rescheduling process.
And while the poll didn't ask respondents about clemency for marijuana prisoners, it's a major unfulfilled promise that's especially frustrating to advocates considering that he could grant a mass pardon with a stroke of the pen.
Biden has received about a dozen letters from lawmakers, advocates, celebrities and people impacted by criminalization to do something about the people who remain behind federal bars over cannabis. After months of inaction, some members of Congress like Sen. Elizabeth Warren (D-MA) have even sent follow-up letters demanding a response.
Missouri Lawmaker Files Bill To Decriminalize Low-Level Drug Possession
Photo courtesy of Jurassic Blueberries.