Former GOP Congressman Explains Why Broad Marijuana Reform Is Achievable In 2020
Former Rep. Dana Rohrabacher (R-CA) is taking his involuntary retirement from Congress in stride, moving his family from Orange County up to the woodlands of Maine as he settles into a new role as an advisory board member for a marijuana company.
The congressman, who was one of many House Republicans to lose their reelection bids during the 2018 midterms, is a longstanding advocate for cannabis reform, and he hopes to leverage his experience and connections in Washington, D.C. to bring about change from the outside as an advisor to BudTrader, an online advertising platform for marijuana businesses.
In a phone interview with Marijuana Moment last month, Rohrabacher talked about his transition into the cannabis industry, the role the issue played in his contentious reelection campaign, the trend of former marijuana foes now turning a profit on marijuana and why he believes President Donald Trump will take a leading role in passing reform legislation in 2020.
This interview has been lightly edited for length and clarity. 
Marijuana Moment: When you look at politicians like former Republican House Speaker John Boenher, who never helped to advance marijuana legislation you were advocating for when he was in power and is now profiting off the legal industry, how does that make you feel?
Dana Rohrabacher: This is one of maladies of humankind. The sad parts of human beings. The guys aren't going to be on your side until you're on the winning side. I'm not shocked by it anymore. I've seen it in a number of areas, and cannabis is just one of them.
You have people now who are now being hired by the industry—well, I will have to say that very few of them did very much to help in this light. But that doesn't mean [they] owe it to me or anyone else. I'm doing a good job, I think, helping BudTrader and others and the industry to actually mold itself and to grow up into maturity so it's a service to our people. We need the Johnny-come-latelies to continue moving in the right direction, and that's as simple as that.
MM: Where did the cannabis industry fit within your reelection campaign?
DR: I will have to say this that one thing that's going to really help the cannabis industry. I just lost my last election, but I was outspent by 10 to 1.
I got some very powerful forces in the world mad at me to the point that these very—I call them the Bolshevik billionaires—came into my district and a lot of the people [abandoned me] because it looked like I was in trouble, I was under attack, all this negative advertising.
I was working on a major piece of legislation on the commercial space industry and, without it, there would not have been SpaceX. I'll never forget, everybody was advising me not to do this because I was going to lose. I said, who cares if I lose or not, this is the right way we should go. With cannabis, that's how it was for decades. What a waste of our money trying to prevent adults from smoking weed. Give me a break.
People who I helped like the commercial space industry, I got almost no help from them. But the only people who really stood up with me—the only people—were the cannabis people. The fact that the cannabis industry was so loyal to me when I was under attack in a brutal way, as compared to all of the other issues that I've been involved in, that's going to get around to the people on Capitol Hill, and I think that's going to serve the cause very well.
MM: To what do you attribute that loyalty?
DR: I think it's because there's still genuine fear in the past of consuming a product, meaning cannabis. When you have fear that someone is going to destroy your life by putting you in a cage or giving you a criminal record, and then someone is going to come along and eliminate that fear for your life, I think that is the main thing. They can sense that, they feel that and they understand that. They see that right now we've got some opportunities that I probably would have been well serving the industry while still in Congress.
I've done some things that I'm very proud of, but that never would have happened had I, for example, been arrested for smoking marijuana when I was 21 years old. What a waste for our country that would have been. I think the people in the cannabis industry recognize what a horrible waste this is and that I actually understand that from the inside out.
I think about a third of the money I had in my campaign could be traced to either people in the cannabis industry or just people who were very proud that I was willing to stand up for an issue that they would attack me on. I'm proud of the cannabis advocates. Look, it was time to go anyway, so now I can try to do good things from the outside.
MM: Do you think the loss of several marijuana-friendly GOP House members last year will hurt the chances of passing cannabis legislation in a bipartisan manner?
DR: Let me tell you what I actually think is going to happen there, on why that won't happen. We're going to do this and we're going to make even further progress because President Trump is with us. President Trump made it very clear when he ran for election, he on a number of occasions—and I had private meetings with him and was reiterated this—where he said that medical marijuana should be totally legal and the recreational use for adults of cannabis should be left up to the states. That's what he said on a number of occasions.
I think that because we have a president now—by the way, the last president didn't do anything for us, although we thought [the administration would] but they didn't do anything for us. They had some sort of an unofficial understanding that certain things wouldn't be enforced and things like that, but we didn't need an artificial understanding, we needed to change the freaking law.
[Next year,] all of these ideas will coalesce and there will be a bill that takes us another major step in the right direction. It won't solve everything, but it'll take us a major step in the right direction. It will be based on Democrats working with those Republicans who are still there, who were part of my team, and also the leadership of the White House will add a tremendous amount.
MM: Could you expand on your meetings with the president and what specifically he said about his position on cannabis reform?
DR: I really can't. I think I would be betraying a trust there. But I can let you just know that the president had committed and I trust that he was sincere when he did. That's what he committed to do. But I don't want to go into too much detail on it because that, you know, when someone meets with you in the White House, I'm not one of these guys who just runs outside and spins it whatever they want. But the president was very clear and he has never backed down on this, and I am confident that in the second half of this term, you'll see him providing leadership the same way we just saw him providing leadership on sentencing reform.
MM: Attorney General William Barr recently said that he's prefer Congress to pass legislation allowing states to enact their own marijuana policies rather than maintain the status quo of having conflicting state and federal laws. What do you make of that?
DR: I have known [former Attorney General] Jeff Sessions and I thought he would be susceptible—because both of us have conservative backgrounds—that he would be susceptible to the states' right argument because the 10th Amendment of the Constitution is something he and other conservatives always quote. Leave it up to the states. I was so bitterly disappointed in Sessions, what he did when he was in.
I expect that this attorney general is going to be 100 times better than Jeff Sessions on this issue, but it will be based, I believe, just from what you have said and what I've read about him, it will focused on trying to move out any restrictions on the federal level and leave those decisions up to the local people.
MM: Shifting gears a bit, Denver and Oakland recently moved to decriminalize psilocybin mushrooms and other psychedelics. Activists are working to get statewide decriminalization on the 2020 ballot in California. Do you have a stance on psychedelics reform?
DR: I'm going to have to see if we can find in Maine, where we have all these trees, how many mushrooms are out there.
I think that in terms of myself, whatever anybody else wants to do. But for me to be the most effective, I should be concentrating on cannabis. Obviously I believe in the freedom of people to consume what they want to who are adults. But in terms of advocating any particular changes being proposed, I'm going to limit myself until I get done with the cannabis issue to the point that we actually feel comfortable and I don't need to use my work and prestige on that anymore, then I'll move to something else.
Top Congressional Republican Notes 'A Lot Of Bipartisanship' On Marijuana Banking Bill
Montana Governor Signs Marijuana Legalization Implementation Bill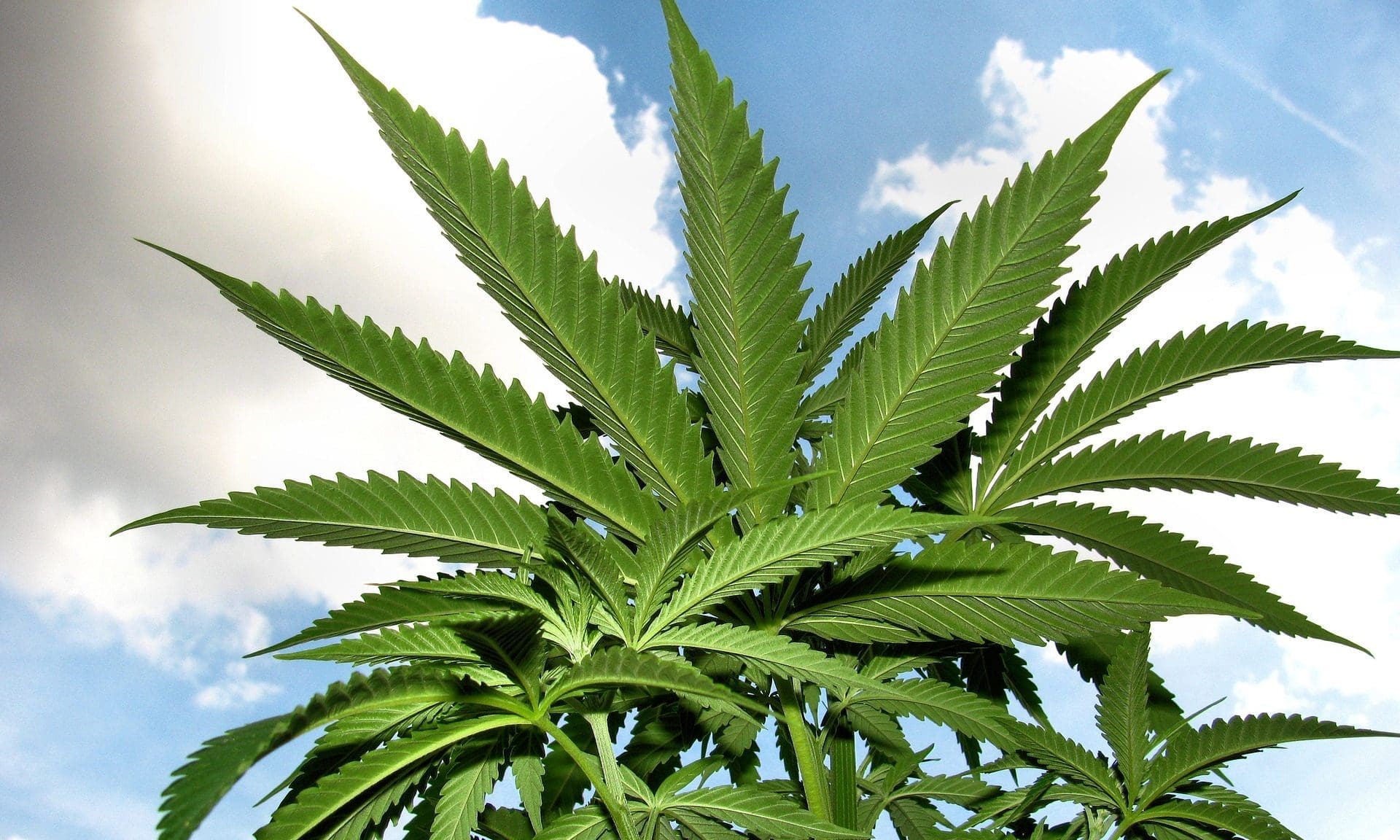 The legislation makes some changes to the voter-approved cannabis measure but is closer to the ballot initiative than some plans lawmakers floated this session.
By Arren Kimbel-Sannit, Daily Montanan
Montana Gov. Greg Gianforte (R) on Tuesday signed House Bill 701, landmark legislation that implements and regulates the recreational marijuana program that voters approved in a ballot initiative last year and funds a substance abuse prevention program that the new governor has championed since his first days in office.
The bill, sponsored by Rep. Mike Hopkins, R-Missoula, followed a long and bumpy path to the governor's desk, emerging among a slew of other proposals in the back half of the session. Even on the 67th Legislature's final day, the Senate considered an ultimately failed proposal to alter HB701's carefully negotiated taxation and revenue allocation structure and significantly tighten medical card requirements.
Under HB701, retail sails of recreational marijuana for adults 21 and older will begin in January of next year. The half of Montana counties that voted for I-190, the ballot initiative legalizing adult-use cannabis, will have recreational in their borders by default, while voters in the the other half of counties will have to take an affirmative action to bring recreational marijuana in their boundaries if so desired. Recreational pot will be taxed at 20 percent, while medical marijuana will retain a 5 percent tax. The bill also moves operation and regulation of the state's marijuana program from the Department of Public Health and Human Services to the Department of Revenue.
And it creates a special drug court to handle the review and possible resentencing or expungement of past marijuana-related convictions, a key goal of criminal justice advocates for the marijuana program.
The new marijuana law also uses tax revenues from the sale of the product—which could reach tens of millions of dollars a year, depending on the estimate—to help finance the HEART Fund, a drug treatment program that would dole out state money to local organizations and non-profits to fill gaps in the continuum of substance abuse care and prevention services, Gianforte's office said.
With marijuana revenues, federal Medicaid match dollars and an infusion of tobacco settlement funds, the governor's office estimated that the HEART Fund—short for Healing and Ending Addiction through Recovery and Treatment—could invest $25 million a year in substance abuse treatment.
"From the start, I've been clear that we need to bring more resources to bear to combat the drug epidemic that's devastating our communities," Gianforte said in his statement. "Funding a full continuum of substance abuse prevention and treatment programs for communities, the HEART Fund will offer new supports to Montanans who want to get clean, sober, and healthy."
How much to tax pot and what to do with the money formed the core of debate over HB701. I-190 laid out a plan for revenues from a 20 percent tax to fund veterans services, park and trail maintenance and the acquisition of conservation easements through Habitat Montana. But the initiative, which passed with a healthy 57 percent of the vote, was quickly challenged in court, as only the Legislature has the constitutional authority to appropriate state funds. The suit is still ongoing.
So lawmakers this session set about drafting plans to spend or save the money themselves. Some conservatives favored a plan to lower the tax on recreational pot, fearing that a 20 percent levy would drive consumers to the black market, and put revenues in an interest-bearing trust fund that could be used to defray negative effects of legalization further down the line. Democrats wanted to hew as close to I-190 as possible, arguing that anything else disregarded the will of the voters and the pro-public lands ethos that underlies much of Montana politics.
Initially, HB701 made minor investments in parks, trails and non-game wildlife, paid into the HEART Fund at a rate of $6 million a year and left the rest to the general fund. But regular agitation from conservation groups and a deal struck in the Senate restored part of I-190's funding structure, albeit on a delayed schedule, and revived many of its other provisions, earning support from initiative backers and authors who had been hesitant to embrace any legislative changes to I-190 earlier in the session.
"Since January, we've been focused on implementing the will of Montana voters in a safe, responsible, and appropriately regulated manner. House Bill 701 accomplishes this," Gianforte said in a press statement sent out after he signed the bill May 18.
This piece was first published by Daily Montanan.
Louisiana Marijuana Legalization Effort Stalls After House Rejects Complementary Tax Proposal
Louisiana Marijuana Legalization Effort Stalls After House Rejects Complementary Tax Proposal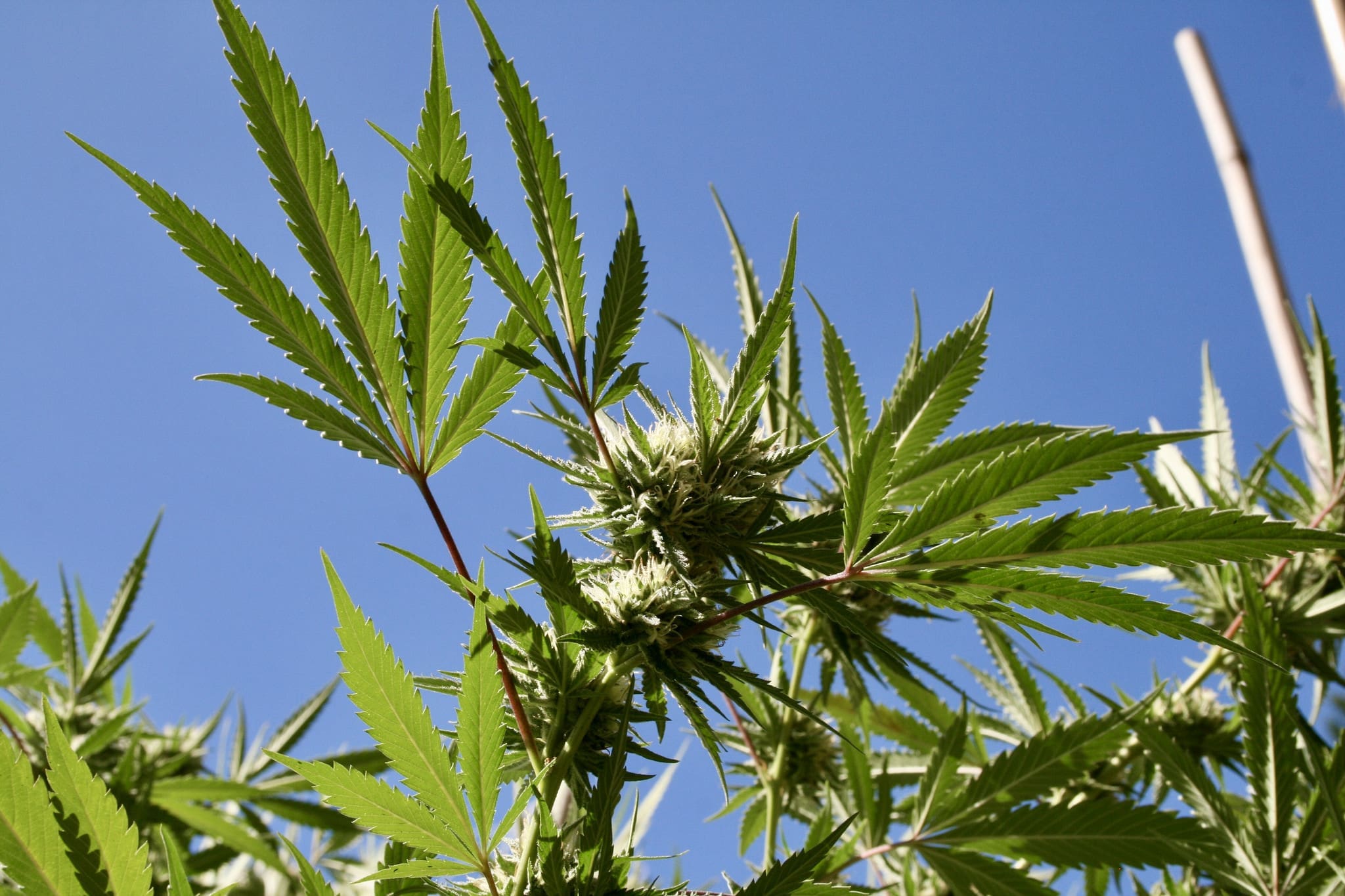 An effort to legalize marijuana in Louisiana appeared to reach a dead end on Tuesday, with the House of Representatives rejecting a complementary measure to impose taxes on cannabis sales ahead of a scheduled vote on the broader proposal.
Advocates have been closely monitoring the legislature this session as numerous cannabis reform proposals move through the traditionally conservative state—including bills to decriminalize marijuana possession and legalize the smoking of cannabis flower by medical patients.
The recreational legalization bill from Rep. Richard Nelson (R) represented the most comprehensive piece of marijuana legislation to advance. But with the House voting against the related tax bill, it appears likely that the main measure would face a similar fate if the sponsor insisted on a floor vote. The legalization measure, along with another companion bill setting licensing fees for cannabis businesses, were scheduled for floor consideration on Tuesday but Nelson moved to have them set aside.
The overall plan would have allowed adults 21 and older to purchase and possess marijuana from licensed retailers. Possession of up to two and a half pounds of cannabis would have been lawful.
Under one version of the bill, regulators would have been tasked with creating a permit for adults to grow up to six plants for personal use, but Nelson was prepared to remove that provision with an amendment he filed in an effort to build support from colleagues. The sponsor also floated a change that would have delayed legalization's taking effect until cannabis is federally rescheduled.
The complementary bill that would have levied a 15 percent sales tax on cannabis products, in addition to state and local taxes. It would also have divided tax revenue between the state general fund and the local local jurisdictions where sales take place. It lost in a vote of 47-48, while 70 votes were needed to meet the two-thirds threshold for passage of tax legislation.
The separate fee measure from Nelson would have established a $2,500 annual fee for cannabis business licenses and a $100 annual fee for a personal cultivation permit.
Legalization's stalling comes on the heels of a new poll showing that constituents in some of the most firmly Republican districts in the state support the policy change.
This also comes after the governor of another traditionally conservative state, Alabama, signed a bill to legalize medical cannabis.
—
Marijuana Moment is already tracking more than 1,100 cannabis, psychedelics and drug policy bills in state legislatures and Congress this year. Patreon supporters pledging at least $25/month get access to our interactive maps, charts and hearing calendar so they don't miss any developments.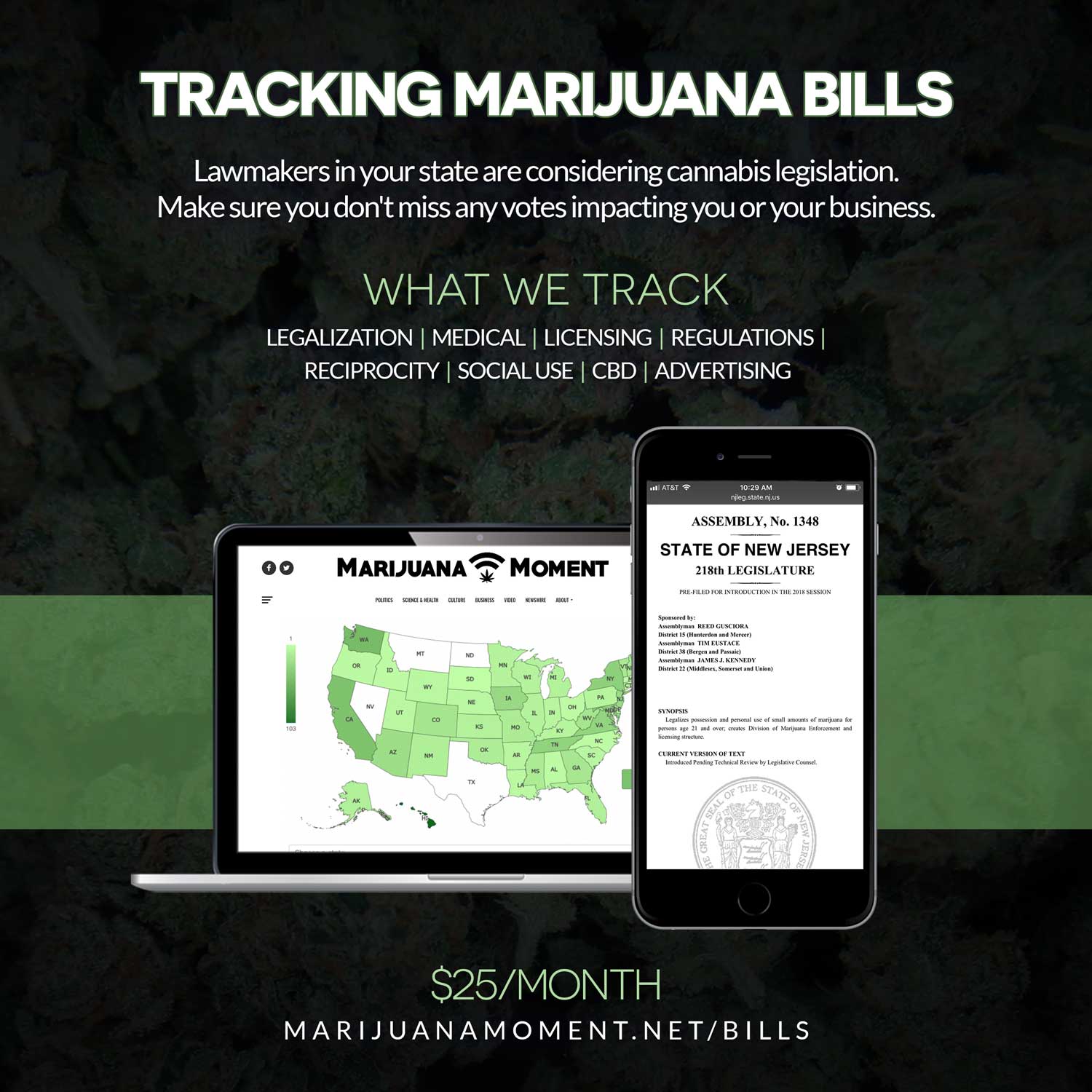 Learn more about our marijuana bill tracker and become a supporter on Patreon to get access.
—
The developments on the Louisiana legalization legislation and the connected bills comes as several other cannabis reform measures are advancing. Here's a breakdown of where those pieces of legislation stand:
HB 652: Decriminalize possession of up to 14 grams of marijuana, making it punishable by a $100 fine without the threat of jail time. Status: The legislation cleared the House last week and has been referred to the Senate Judiciary Committee.
HB 391: Allow medical marijuana patients to access smokable, whole-flower cannabis products. Status: The bill passed the House and one Senate committee this month. It is now on the Senate floor.
HB 514: Impose taxes on flower medical marijuana products if they are legalized. Status: The measure was approved in the House last month and also advanced through the committee process in the Senate, where it now awaits a floor vote.
HB 243: Remove criminal penalties for marijuana if it is legalized. Status: This proposal cleared the House Administration of Criminal Justice Committee last month and is awaiting scheduling for a House floor vote.
HB 709: Establish certain regulations for a marijuana market if legalized, including provisions meant to promote social equity in the industry. Status: The bill was approved on second reading in the House on Monday as a substitute for a prior measure that advanced out of committee.
HB 640: Align Louisiana's hemp regulations with federal rules that were finalized and took effect in March. Status: The House approved the measure last week and the Senate Agriculture, Forestry, Aquaculture, and Rural Development Committee lightly amended and approved it on Tuesday.
HB 567: Repeal a current law that requires illicit cannabis sellers to purchase tax stamps for their products. Status: The bill was approved by the House Ways and Means Committee last week and is scheduled for floor debate on Tuesday.
When it comes to broader legalization, while advocates generally expected resistance from Gov. John Bel Edwards (D), who has repeatedly expressed opposition to the reform, he did say last month that he has "great interest" in the legalization proposal, and he pledged to take a serious look at its various provisions.
Last year, the legislature significantly expanded the state's medical marijuana program by passing a bill that allows physicians to recommend cannabis to patients for any debilitating condition that they deem fit instead of from the limited list of maladies that's used under current law.
Edwards signed the measure in June 2020 and it took effect weeks later.
Two other recent polls—including one personally commissioned by a top Republican lawmaker—have found that a majority of voters are in favor of legalizing cannabis for adult use.
Mississippi Voters Want To Impeach Justices Who Overturned Medical Marijuana, Poll Shows
Photo courtesy of Brian Shamblen.
Connecticut Lawmakers Hold Marijuana Meeting With Governor's Office As New Poll Shows Majority Support For Legalization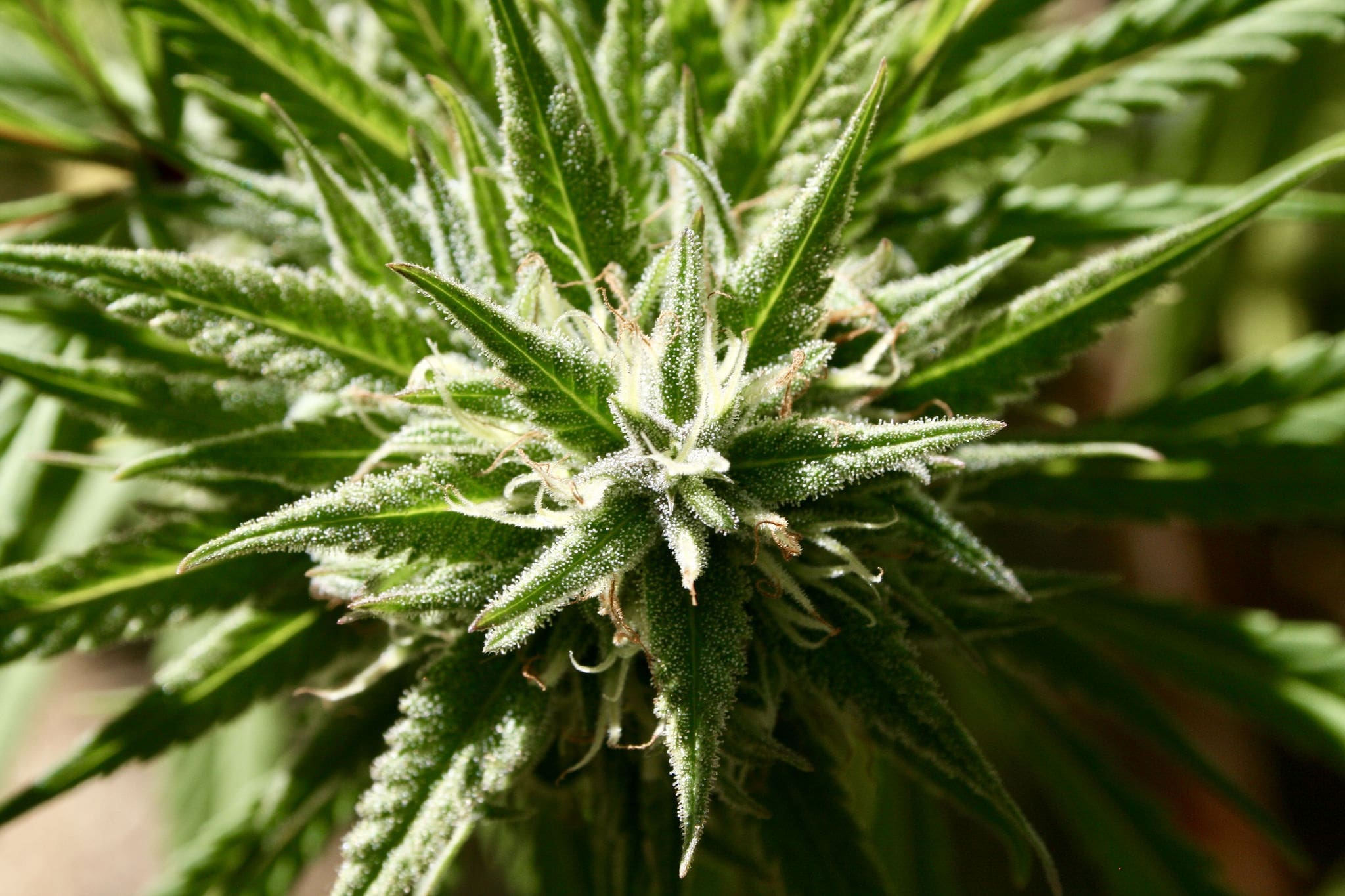 Legislative leaders will meet with the office of Connecticut Gov. Ned Lamont (D) on Tuesday to continue negotiating a plan to legalize marijuana in the state—a development that comes as a new poll shows majority support for the policy change among voters.
With the legislative session ending on June 9, there's a sense of urgency to enact the reform, which has long been a goal of the Lamont administration and top lawmakers. They've held several meetings to reach an agreement about what a legal cannabis market should look like, but there are still some sticking points that need to be resolved.
House Majority Leader Jason Rojas (D) said negotiations are currently centering on who would qualify as a social equity applicant. Getting that designation would come with benefits in the cannabis business licensing process.
"We're working with the administration. We have a meeting lined up for this evening. We've certainly gotten some edits from the administration that we were able to consider," he said during a press briefing on Tuesday.
"We're really finalizing on getting down to the definition of an equity applicant. I think that's been the primary goal for folks on both sides of the discussion," he said. "We do have a definition that we'll share with the administration so that we can move forward from there."
Given the tight deadline legislators are facing—in addition to the progress being made in negotiations—House Speaker Matt Ritter (D) said earlier this month that the legislature would be open to taking up the issue in a special session to resolve differences between the legalization bills that have been put forward by lawmakers and Lamont.
The governor's chief of staff said that administration officials have been "meeting with legislative negotiators," and they're "waiting for them to provide us a revised draft" of a reform bill. It appears that lawmakers are making some progress toward that goal with Rojas saying they will present the governor's office with a new equity definition on Tuesday evening.
Advocates are pleased to see the high-level discussions reaching the point of nailing down what kind of cannabis business constitutes an equity applicant.
"Defining equity has always been at the heart of the legalization conversation and I'm encouraged that our legislative champions are laser focused on getting this right," Jason Ortiz, the policy director for the pro-legalization advocacy group CURE CT and a member of a legalization working group assembled by Lamont that issued recommendations on social equity. "This is the hard part, but getting here is a strong sign we are close to final language and that's incredibly exciting."
According to a new poll, Connecticut voters are done waiting for legalization to happen.
Sixty-four percent of residents in the state favor legalizing cannabis for adult use, the survey from Sacred Heart University that was released on Tuesday found.
Further, 76 percent of respondents said that marijuana has the same or fewer effects compared to alcohol. And 62 percent said they favor expunging prior cannabis convictions.
They survey involved interviews with 1,000 residents from April 20-26. And the results are consistent with past polling on the subject.
A bill to legalize marijuana for adult use that the governor proposed as part of his budget cleared the Judiciary Committee last month after being amended by the panel. But if a legalization measure isn't enacted this year, Lamont said earlier this month that he anticipates that the issue could go before voters.
"Marijuana is sort of interesting to me. When it goes to a vote of the people through some sort of a referendum, it passes overwhelmingly. When it goes through a legislature and a lot of telephone calls are made, it's slim or doesn't pass," the governor said. "We're trying to do it through the legislature. Folks are elected to make a decision, and we'll see where it goes. If it doesn't, we'll probably end up in a referendum."
Ritter similarly said last year that if the legislature isn't able to pass a legalization bill, he will move to put a question on the state's 2022 ballot that would leave the matter to voters.
A competing legalization measure from Rep. Robyn Porter (D), which is favored by many legalization advocates for its focus on social equity, was approved in the Labor and Public Employees Committee in March.
Lamont, who convened an informal work group in recent months to make recommendations on the policy change, initially described his legalization plan as a "comprehensive framework for the cultivation, manufacture, sale, possession, use, and taxation of cannabis that prioritizes public health, public safety, and social justice."
But while advocates have strongly criticized the governor's plan as inadequate when it comes to equity provisions, Ritter said in March that "optimism abounds" as lawmakers work to merge proposals into a final legalization bill.
Rojas also said that "in principle, equity is important to both the administration and the legislature, and we're going to work through those details."
To that end, the majority leader said that working groups have been formed in the Democratic caucuses of the legislature to go through the governor's proposal and the committee-approved reform bill.
In February, a Lamont administration official stressed during a hearing in the House Judiciary Committee that Lamont's proposal it is "not a final bill," and they want activists "at the table" to further inform the legislation.
The legislature has considered legalization proposals on several occasions in recent years, including a bill that Democrats introduced last year on the governor's behalf. Those bills stalled, however.
Lamont reiterated his support for legalizing marijuana during his annual State of the State address in January, stating that he would be working with the legislature to advance the reform this session.
Ritter said in November that legalization in the state is "inevitable." He added later that month that "I think it's got a 50–50 chance of passing [in 2021], and I think you should have a vote regardless." The governor said in an interview earlier this year that he puts the odds of his legislation passing at "60-40 percent chance."
The governor has compared the need for regional coordination on marijuana policy to the coronavirus response, stating that officials have "got to think regionally when it comes to how we deal with the pandemic—and I think we have to think regionally when it comes to marijuana, as well."
He also said that legalization in Connecticut could potentially reduce the spread of COVID-19 by limiting out-of-state trips to purchase legal cannabis in neighboring states such as Massachusetts and New Jersey.
Mississippi Voters Want To Impeach Justices Who Overturned Medical Marijuana, Poll Shows
Photo courtesy of Brian Shamblen.