Marijuana Activists Protest John Boehner's SXSW Speech
Advocates for social equity in the increasingly legal marijuana economy are protesting keynote speeches by former Republican House Speaker John Boehner and MedMen CEO Adam Bierman at South by Southwest (SXSW).
The Equity First Alliance, a group that promotes racial and social justice in the cannabis industry, said that Boehner and Bierman's scheduled Friday appearances at the festival are a reflection of an ongoing trend where mostly white men are profiting off a market while people of color continue to disproportionately face criminalization for marijuana offenses.
Boehner has been the subject of ongoing criticism from marijuana advocates, who point out that he failed to act on cannabis reform, and opposed certain criminal justice reform legislation, during his 24 years in Congress. While he never introduced, cosponsored or voted in favor of marijuana bills in that time, he joined one of the largest cannabis firms, Acreage Holdings, as a board member last year.
In fact, Boehner consistently voted against an amendment to protect medical cannabis states from federal interference.
Bierman has been accused in a lawsuit filed by a former employee of making racist and homophobic remarks. His company, which was valued at $1.6 billion last year, was also a member of a New York-based medical marijuana industry association that advocated against allowing home cultivation in a memo submitted to Gov. Andrew Cuomo. (The company told Marijuana Moment that it supports the right to home cultivation, but did not answer questions about its involvement in drafting the document. It was later asked to leave the group over Bierman's alleged remarks.) Acreage remains a member of the same association.
"Our protest at SXSW sends a bold message in support of cannabis equity, justice, and repair," the Equity First Alliance's Felicia Carbajal said in a press release. "We stand together, recognizing that by defending the most marginalized among us, we defend all of us. We support the advocacy and resistance movements that reflect our multiple and intersecting identities, and we call on all defenders of human rights to join us."
Activists held protest signs over a nearby highway and at a hotel where Boehner's speech—which covers "the likely paths to national legalization and the challenges and opportunities America's fastest growing industry face today"—will take place on Friday. The signs condemn "big marijuana" and call for social equity policies such as community reinvestment.
#SXSWeed holding a banner in the lobby of the Hilton, where many cannabis panels will take place today including a speech by John Boehner. #WarOnDrugs pic.twitter.com/xAXHWMb6XU

— Ministry of Hemp (@MinistryofHemp) March 15, 2019
"It's clear this market is going to expand," Boehner told CNBC in an interview ahead of the event. "And as it does, lawmakers in Washington have to look up and realize that the federal government is way out of step. It's time for the federal government to get out of the way."
In the press release, Equity First Alliance listed additional reasons they're protesting as well as policies they support.
"In protest of:
—Those profiting off of cannabis without an intentional plan to repair and make whole individuals, families, and communities that have been devastated by the War on Drugs;
—Those profiting off of cannabis who once participated in prohibition;
—And those who would profit before freeing all cannabis prisoners and vacating all cannabis convictions
And calling for:
—10% of companies' annual revenue to be reinvested in communities disproportionately harmed by the
War on Drugs;
—A new paradigm of social responsibility in the cannabis industry;
—And public policies that create an equitable, just, and reparative industry."
"It's hypocritical for an Austin based company like SXSW, a company imbedded in a city that preaches diversity and inclusion, to neglect the work of committing to create an inclusive space, and instead give a keynote platform to John Boehner," Chas Moore, executive director of the Austin Justice Coalition, said. "This is disgusting."
.@SpeakerBoehner and Murphy joined Squawk on the Street for an exclusive interview live from @sxsw – watch the full video on @CNBC here. #acreageholdings #sxsw #sxsw2019 https://t.co/aNQHQSQHMA

— AcreageHoldings (@AcreageCannabis) March 15, 2019
Marijuana Moment reached out to Acreage for comment, but a representative did not respond by the time of publication.
Marijuana Companies Urged Governor To Ban Cannabis Home Cultivation, Document Shows
Photo courtesy of Gage Skidmore.
Marijuana Banking Bill Gains Momentum With One-Third Of Senate Now Signed On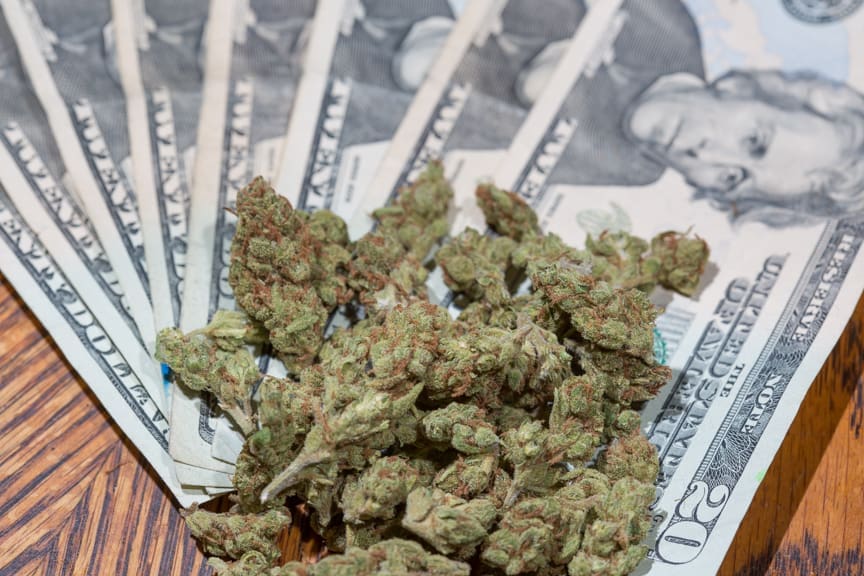 The most cannabis-friendly Congress in history is back from its August recess, and lawmakers are already making key moves to advance marijuana reform legislation. The immediate focus is on a proposal to let banks serve cannabis companies without fear of being punished by federal regulators—with House leaders announcing that a floor vote is expected by the end of the month.
On Monday, the Senate version of the marijuana financial services bill got its 33rd cosponsor—Sen. Tina Smith (D-MN)—meaning that virtually a third of the chamber is now formally signed onto the legislation, counting its main sponsor Sen. Jeff Merkley (D-OR).
Please visit Forbes to read the rest of this piece.
(Marijuana Moment's editor provides some content to Forbes via a temporary exclusive publishing license arrangement.)
Feds Warn More CBD Companies Over Health Claims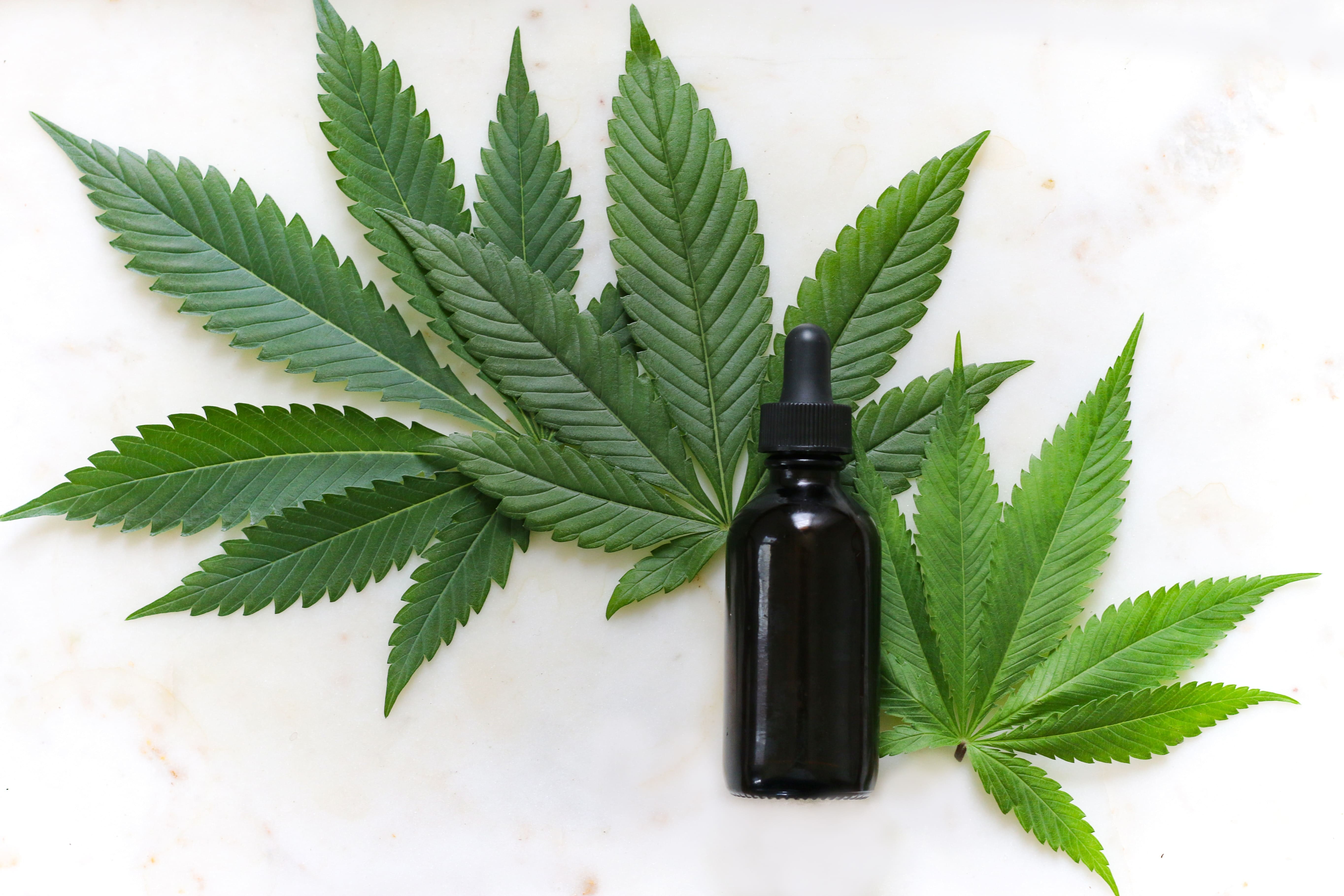 The Federal Trade Commission (FTC) sent letters on Tuesday ordering three companies to stop making unfounded health claims about their CBD products.
"It is illegal to advertise that a product can prevent, treat, or cure human disease without competent and reliable scientific evidence to support such claims," FTC said in a press release about the action.
Though the agency did not name the three companies that received letters, it described their claims.
One firm said on its website that CBD "works like magic" to relieve "even the most agonizing pain" and has been "clinically proven" to treat cancer, Alzheimer's disease, multiple sclerosis, fibromyalgia, cigarette addiction and colitis.
Another company claimed CBD is a "miracle pain remedy" that can also treat treat autism, anorexia, bipolar disorder, post-traumatic stress disorder, schizophrenia, anxiety, depression, Lou Gehrig's Disease (ALS), stroke, Parkinson's disease, epilepsy, traumatic brain injuries, diabetes, Crohn's disease, psoriasis and AIDS.
A third CBD provider sold cannabidiol-infused gummies that it said can treat "the root cause of most major degenerative diseases, including arthritis, heart disease, fibromyalgia, cancer, asthma, and a wide spectrum of autoimmune disorders," according to FTC.
FTC sends warning letters to companies advertising their CBD-infused products as treatments for serious diseases, including cancer, Alzheimer's, and multiple sclerosis: https://t.co/r4TGcRbbRv pic.twitter.com/QAJCNn8oPC

— FTC (@FTC) September 10, 2019
The agency is directing the companies to reply within 15 days with information about steps they have taken to address potential violations of the law, which could lead to injunctions and orders to refund money to consumers.
The latest actions follow several other steps the federal government has taken to push back on marketplace claims about CBD.
In March, FTC and the Food and Drug Administration (FDA) teamed up to send a previous round of letters to three companies for potentially making false or unsubstantiated health claims about their CBD products. In July, FDA issued a warning letter to Curaleaf Inc. about what the agency said were "unsubstantiated claims" the company made about cannabidiol products on its website.
Hemp and its derivatives, including CBD, were legalized under the Farm Bill that was enacted late last year but FDA has not yet created a process to approve the use of the compound in food products or dietary supplements.
Preliminary research has indicated that CBD has the potential to help people struggling with substance use disorders involving alcohol, opioids and stimulants, but to date it has only been federally approved to treat severe seizure disorders in the form of the prescription medication Epidiolex.
"Before making claims about purported health effects of CBD products, advertisers need sound science to support their statements," FTC wrote in a blog post. "The takeaway tip for anyone in the industry is that established FTC substantiation standards apply when advertisers make health-related representations for CBD products."
A separate FTC consumer advisory urges people to "talk with your doctor before you try a healthcare product you find online" and "find out about the product's risks, side effects, and possible interactions with any medications you're taking."
This piece was first published by Forbes.
Photo by Kimzy Nanney.
Colorado Sold Twice As Much Recreational Marijuana As Medical Cannabis Last Year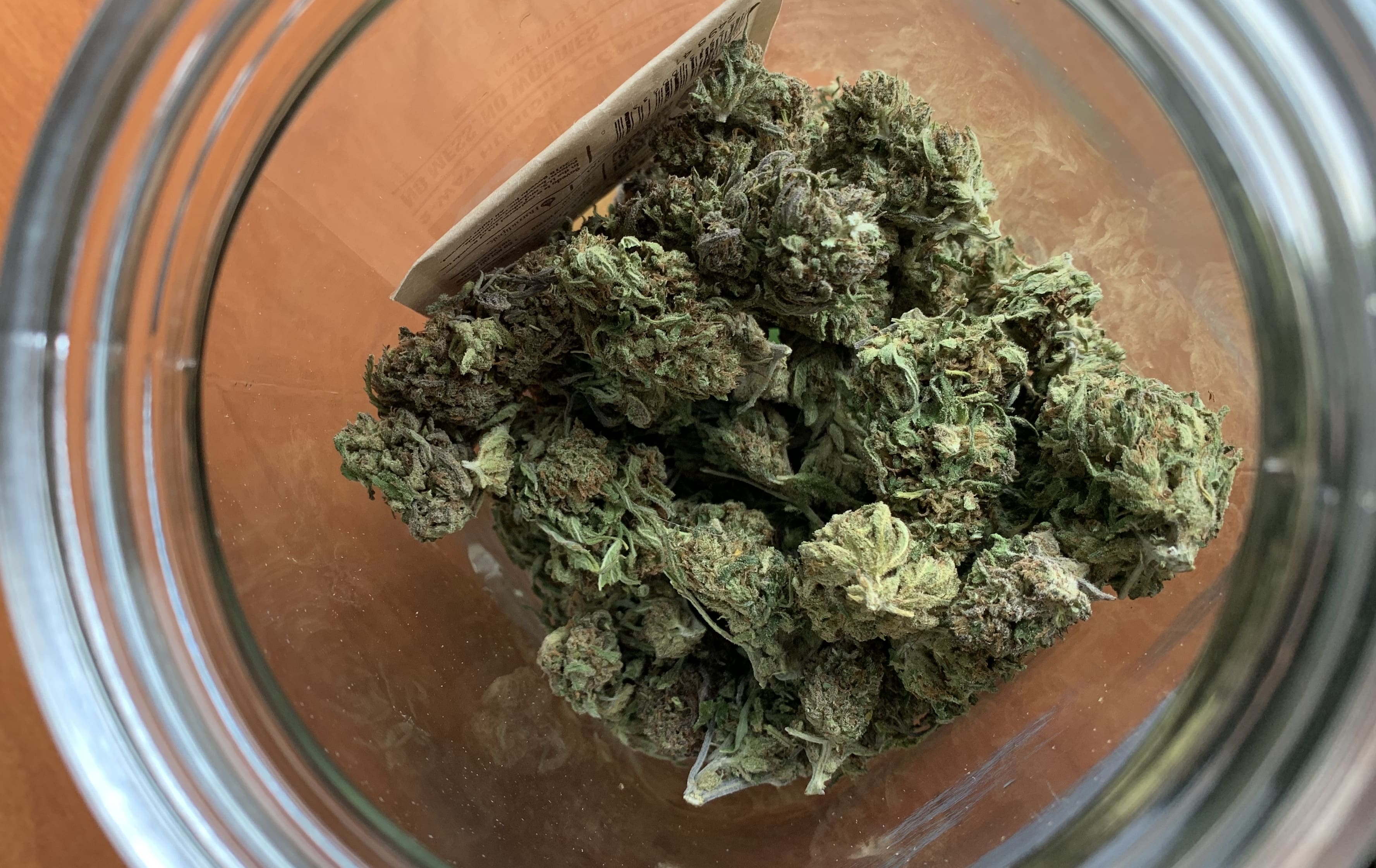 The share of legal marijuana sales in Colorado that came from the recreational market in 2018 significantly outpaced those from the medical market, according to an annual government report released on Monday.
In fact, there were about two times as many adult-use sales of flower compared to medical cannabis purchases—a new milestone for the state.
Colorado's Marijuana Enforcement Division (MED) said that 288,292 pounds of bud were sold last year for recreational purposes, while 147,863 pounds were sold to medical marijuana patients. For comparison, in 2017, recreational consumers purchased 238,149 pounds and 172,994 pounds were sold to patients.
That means the recreational-medical gap increased 73 percent in one year.
Overall, 436,155 pounds of cannabis were sold in 2018, compared to 411,143 pounds in 2017.
In part, the trend can be attributed to the ongoing expansion of Colorado's adult-use cannabis market since the state's first recreational shops opened in 2014. Medical cannabis sales were notably higher than recreational sales in that first year of implementation, with just 38,660 pounds coming from the adult-use market and 109,578 pounds being sold to medical patients.
Medical and adult-use sales were roughly even in 2016. But by 2017, recreational sales accounted for 58 percent of the market. And last year, they represented 66 percent of the market.
MED also found that licenses for recreational marijuana facilities increased by three percent (47 licenses) while medical business licenses declined by eight percent (77 licenses).
"Data collection continues to be a priority at the MED," Jim Burack, director of the program, said in a press release. "This ongoing analysis and compilation of industry information helps inform the public and contributes to our outreach efforts to stakeholders."
The report also showed that the adult-use market is the primary destination for individuals purchasing edibles. Eighty-six percent of edible sales came from recreational consumers. And from July-December 2018, 75 percent of cannabis plants were cultivated for adult use.
The market shift isn't unique to Colorado. An Associated Press analysis from June detailed how states across the country that have established recreational marijuana programs are seeing the number of medical patients decline as more consumers transition to the adult-use market.
That may be partially explained by individuals who sought out medical cannabis recommendations choosing not to renew their registration after recreational marijuana shops became available. To that point, a recent study found that many customers at recreational dispensaries are consuming cannabis for the same reasons that registered patients do, such as to alleviate pain and sleep issues.
The concern for some advocates, however, is that adult-use legalization could drive up prices for patients, or leave them with fewer product options tailored to therapeutic use as demand for high-THC products increases.
"When states pass adult-use legalization we are seeing many patients leave the strict controls of the medical programs," David Mangone, director of government affairs at Americans for Safe Access, told Marijuana Moment. "Patients must already pay out of pocket for cannabis, and any added cost like a registration fee for a medical card or renewal can make the process of obtaining medicine extremely burdensome and costly."
"States like Colorado must continue to provide adequate benefits to patients to ensure the medical program remains robust," he said.
Mangone added that "as states pass adult-use programs it is important that they continue to understand and appreciate the needs of patients."
"A common frustration for many is not what happens in terms of access to cannabis, but rather what happens in terms of access to specific products. Products and flower with a high-THC content have a wider market appeal, but may not necessarily benefit the existing medical market."
That said, one interesting finding from this latest MED report is that medical and recreational consumers alike seem increasingly interested in concentrates, with the units of such products sold to both nearly doubling from 2017 to 2018. Concentrates are sold at a much higher rate in the adult-use market, but the potent products evidently have growing appeal across the board.
Gov. Jared Polis (D) recently celebrated tax earnings from marijuana sales, touting the fact that the state has amassed more than $1 billion in cannabis revenue that has been allocated to various social programs.
And the marijuana market is continuing to evolve in state. Polis signed legislation in May allowing for home deliveries of cannabis products as well as social consumption sites.
The governor said last month at a conference with governors from around the country that the new delivery law could help mitigate impaired driving.
After Legalizing Marijuana, Colorado Saw 'Significant Decrease' In Opioid Prescriptions, Study Finds
Photo courtesy of Kimberly Lawson.