What The Loss of Marijuana-Friendly Republicans Means For Federal Legalization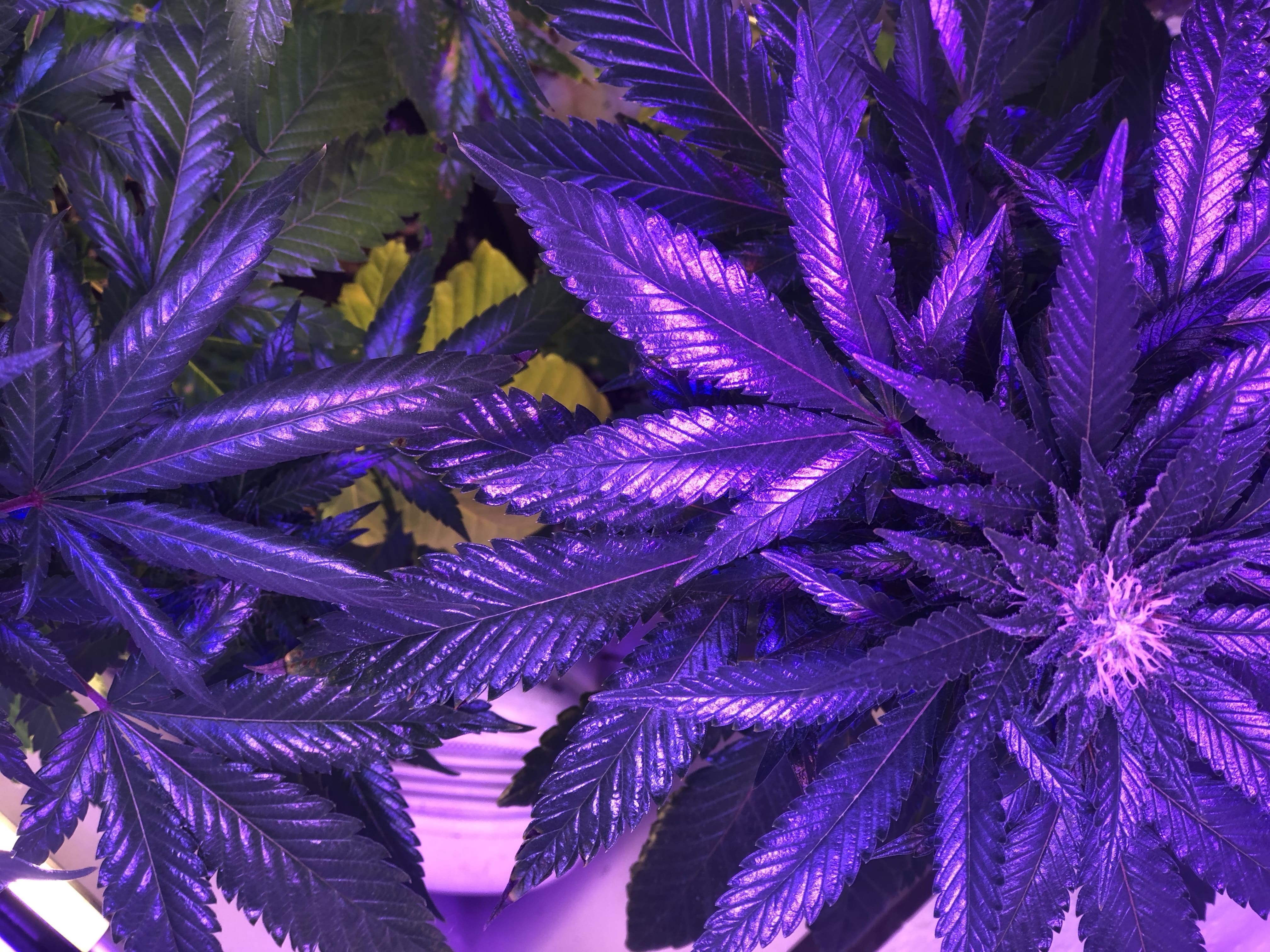 Democrats reclaimed control of the House on Tuesday, in the process seizing some seats held by Republicans lawmakers who were leaders on marijuana reform on Capitol Hill. Advocates have mixed feelings about what that could mean for cannabis in the 116th Congress.
Marijuana-friendly Reps. Dana Rohrabacher (R-CA), Carlos Curbelo (R-FL), Scott Taylor (R-VA), Mike Coffman (R-CO) and Jason Lewis (R-MN) lost their reelection bids, among others. And while the Democratic victors of those midterm battles are generally supportive of efforts to reform federal marijuana laws, the loss of Republicans who've embraced cannabis reform could complicate efforts to move the ball forward on bipartisan legislation.
Here's how the outgoing GOP congressmen contributed to marijuana reform:
Rohrabacher—Arguably the most vocal marijuana supporter on the Republican side of the House, Rohrabacher has sponsored an amendment that prohibits the Department of Justie from using federal funds to intervene in state legal medical marijuana programs since the early 2000s. He's also introduced standalone legislation to amend the Controlled Substances Act to exempt individuals acting in compliance with state cannabis laws.
Curbelo—The congressman is the lead sponsor of a bill meant to amend an Internal Revenue Service code that bars marijuana businesses from making legitimate business deductions or receiving tax credits. This summer, Curbelo also became the lead GOP cosponsor of a bill that directs the federal government to study the impact of state legalization efforts on things like crime and public health.
Taylor—Though he's taken less of a leadership role on the issue than Rohrabacher or Curbelo, Taylor has cosponsored a few marijuana reform bills, including the marijuana business tax legislation and another that would effectively end the federal prohibition of cannabis. He's also said that legal marijuana can help lift rural Virginia communities out of poverty.
Coffman—Coffman, from legalized Colorado, has cosponsored numerous marijuana-related bills over the last seven years, including one to legalize industrial hemp and another to exempt individuals acting in compliance with state marijuana laws from the CSA and also federally reschedule cannabis.
Lewis—The congressman has criticized the war on drugs, believes that states should have the right to legalize medical cannabis and has cosponsored several bills aimed at reforming federal marijuana laws.
Don Murphy, director of federal policies at the Marijuana Policy Project and a former Republican state lawmaker from Maryland, is concerned about the loss of the GOP allies on Capitol Hill. He told Marijuana Moment that he expects House Democrats to "load up" cannabis legislation with "deal killing amendments the GOP Senate and President Trump won't accept."
He also said the message voters sent to pro-reform Republicans who lost on Election Day was that supporting cannabis reform alone isn't enough to win the hearts of left-leaning reform advocates. It made it "difficult to suggest that drug policy is both good policy and good politics," Murphy said. "Liberals will still hate you, but they'll hate you less."
That said, "Marijuana policy reform is still the right thing to do and is often more popular than the pols it shares the ballot with, so in that respect, it is also the right thing to do politically," Murphy added.
Rep. Earl Blumenauer (D-OR), who's worked with lawmakers on both sides of the aisle to promote marijuana reform and last month released a plan for Democrats to federally legalize cannabis in 2019, doesn't think Tuesday's losses will stop the bipartisan momentum that's been building.
"I think we will continue to see more bipartisan progress because Republicans members of Congress, after the election results, I think are going to look for ways that they can support what their public wants and engage in bipartisan problem-solving," Blumenauer told Marijuana Moment during a press call on Wednesday. "And we'll give them opportunities for bipartisan problem-solving."
"We've always embraced a bipartisan approach to this. I will continue to that—to reach out, to provide opportunities."
Where Murphy, Blumenauer and others do agree, however, is that there will continue to be some Republican leadership on the issue, in spite of the fact that some of the more recognizable Republican faces of reform are leaving. Both pointed to Rep. David Joyce (R-OH), who earlier this year introduced an amendment to protect legal medical cannabis states from federal interference, as an example of someone who they expect to pick up the torch in a bigger way.
And having someone like Joyce lead the charge on marijuana from the GOP side of the aisle—as opposed to a lawmaker marred by controversy over Russia ties like Rohrabacher—could ultimately bolster reform efforts, giving Republicans a more palatable champion for cannabis legislation.
Blumenauer also said he expects new Republican faces to get behind federal cannabis reform now that anti-marijuana Rep. Pete Sessions (R-TX) has lost and will no longer control the House Rules Committee, where he's repeatedly blocked votes on common sense marijuana legislation.
"I think when the House is able to have the Congress function in its role of oversight and legislation, more and more Republicans will take the opportunity to be on the side of their public," he said.
Sessions's loss in general represents one of the best pieces of news from the midterm elections for reform advocates, particularly for members of Congress on both sides who've been interested in passing legislation that would allow marijuana businesses to make valid tax deductions or extend protections against federal interference in legal medical cannabis states, for example.
It's too early to tell how lawmakers will navigate marijuana reform after the new Congress is seated in January, but things could speed up quickly if outgoing Rohrabacher's prediction comes true—that reform will be on the White House agenda now that the midterms are over. Blumenauer seemed to back up his colleague's claim on the the call, telling another reporter that he's also had "informal and formal" talks with White House officials that's led him to a similar conclusion.
Marijuana Got More Votes Than These Politicians In The Midterms
Lawmakers In Two States Pre-File Bills To Allow Medical Marijuana At Schools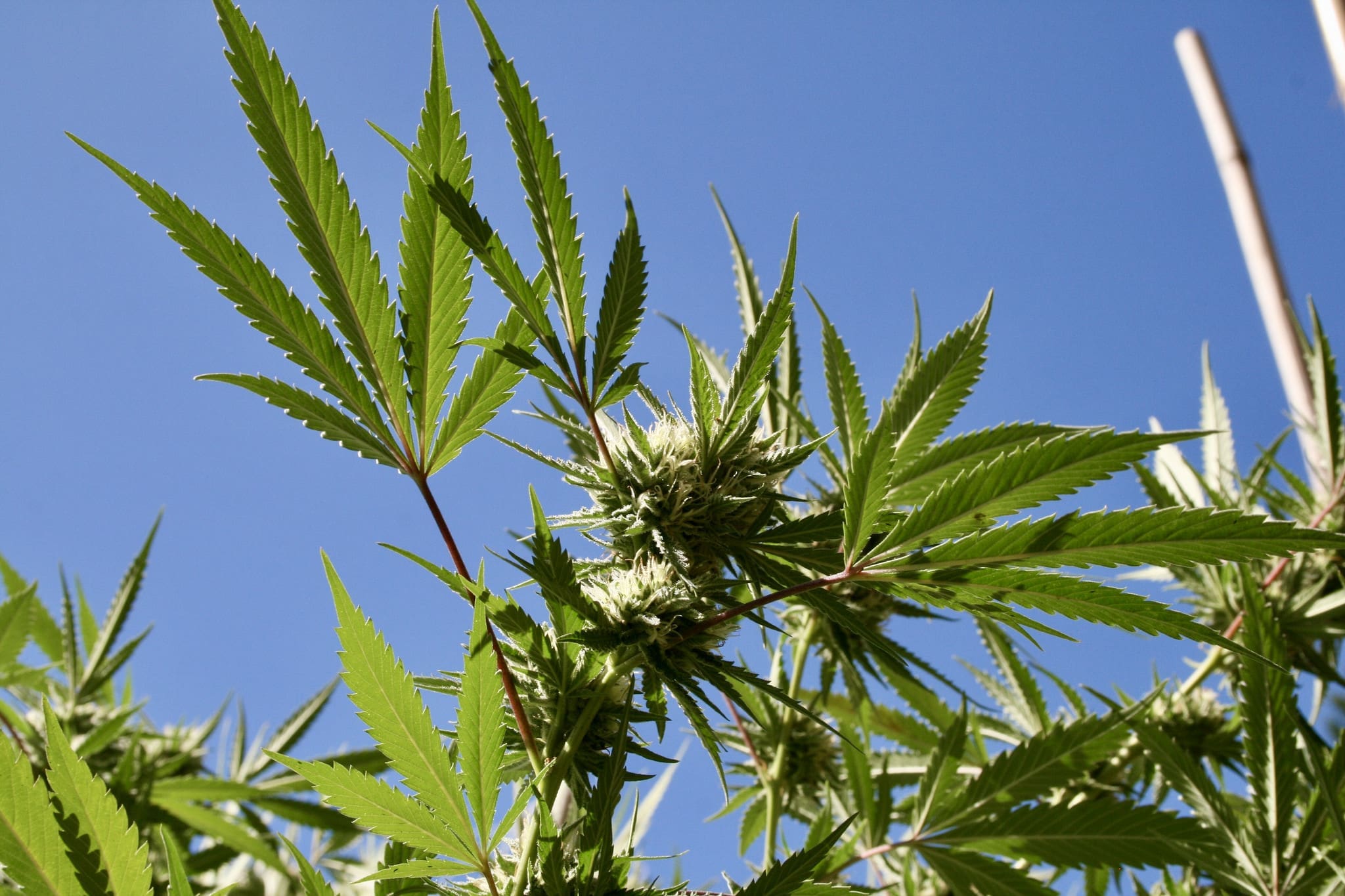 Students in Washington State and Virginia would be permitted to use medical marijuana on school grounds under separate bills that were pre-filed on Monday.
While the substance of the two pieces of legislation differ, the purpose of both is to ensure that students can continue to use cannabis in compliance with state law when they're in school, on a school bus or at a school-sponsored event.
The Virginia bill, authored by Delegate Chris Hurst (D), specifies that students may only use cannabidiol (CBD) or THC-A, which are non-intoxicating components of cannabis that are legal in the state for medical use. The legislation would amend state law to protect students who have valid medical marijuana recommendations from bring suspended or expelled from school. It's not clear how the medicine could be administered, however.
Students in Washington State wouldn't be limited to CBD and THC-A under a bill pre-filed by Rep. Brian Blake (D). That said, smoking cannabis on school property would still be prohibited.
The legislation requires school districts to "adopt a policy to authorize parents or guardians to administer marijuana to a student for medical purposes while the student is on school grounds, aboard a school bus, or attending a school-sponsored event." The district must adopt the policy if a parent or guardian of a medical cannabis patient requests it.
Blake also included provisions that are designed to protect schools if the federal government threatens to withhold education funds because of the implementation of this policy.
Similar laws have already passed in several states, including Colorado, Illinois and Florida. But if the two newly pre-filed bills are any indication, this could be another post-legalization trend that will continue to develop in 2019 and beyond.
—
Marijuana Moment is currently tracking more than 900 cannabis bills in state legislatures and Congress. Patreon supporters pledging at least $25/month get access to our interactive maps, charts and hearing calendar so they don't miss any developments.


Learn more about our marijuana bill tracker and become a supporter on Patreon to get access.
—
California Gov. Jerry Brown (D) vetoed a bill in September that would have authorized parents to administer cannabis to their kids on school grounds. The governor said the legislation was "overly broad as it applies to all students instead of limited cases where a doctor recommends medical marijuana for a student in order to prevent or reduce the effects of a seizure."
"Generally I remain concerned about the exposure of marijuana on youth and am dubious of its use for youth for all ailments," he said."This bill goes too far—further than some research has—to allow use of medical marijuana for youth. I think we should pause before going much further down this path."
Teen Marijuana Use Remains Lower Than Pre-Legalization Levels, Federally Funded Survey Finds
Photo courtesy of Brian Shamblen.
Russia's Putin Thinks Censoring Rap Will Curb Drug Use In the Country
Russian President Vladimir Putin has a problem with rap music—particularly songs that reference drugs. And the solution, he suggested on Saturday, is government regulation.
Speaking after a summit with cultural leaders, the president said he shares concerns expressed by music producer Igor Matvienko, who said that rap is comprised of three main pillars: drugs, sex and protest.
Matvienko emphasized that hip hop and rap are "not our invention… a total trend in the world [that] came from America, such as gangster rap."
"It is totally everywhere, and this is wrong. It's wrong that our radio stations put it on the air," he said of the "narcotic content" with "cocaine flair."
Putin concurred.
"I am most worried about drugs," the president said. "This is the way towards the degradation of a nation."
Short of banning rap altogether, Putin floated the idea of tightly regulating the genre.
"If it is impossible to stop it, it should be taken over and navigated in a particular way."
Of course, excess censorship isn't a novel concept in Russia, where journalists often die under suspect circumstances and musicians critical of the regime are frequently prosecuted. But it's unlikely Putin will have much success tamping down on drug use in the country by letting state media control the cultural airwaves.
While drug references in hit music may play a role in normalizing their use, they largely reflect already existing trends in consumption.
Marijuana And Tobacco Appear In Almost Half Of Popular Music Videos, Study Shows
Photo courtesy of Wikimedia. 
Here's The Text Of The Marijuana Amendment Sen. Gardner Wants Attached To Criminal Justice Bill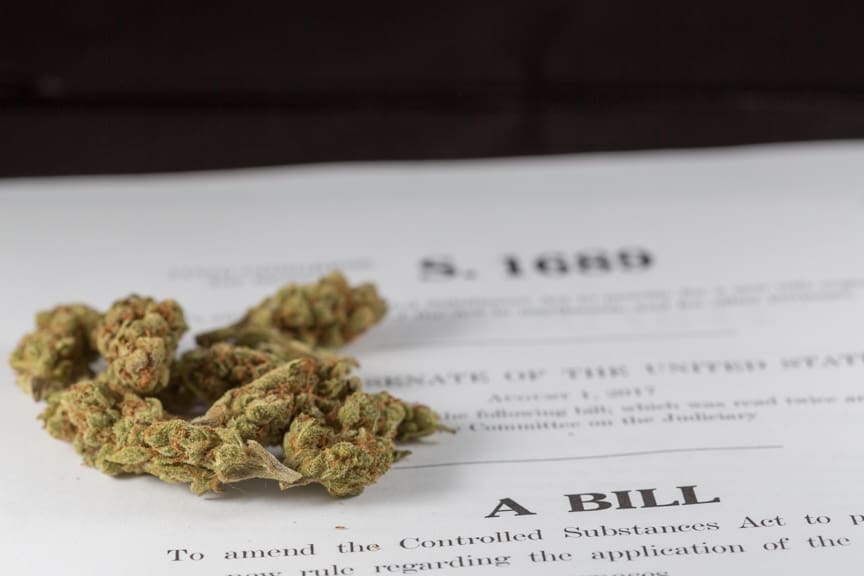 As Marijuana Moment first reported last week, Sen. Cory Gardner will try to amend a criminal justice bill on the Senate floor this week by attaching a far-reaching cannabis reform proposal.
Marijuana Moment has now obtained the text of Gardner's new amendment, which largely mirrors the text of a standalone bill he filed earlier this year with Sen. Elizabeth Warren (D-MA), except for a few minor changes.
One difference is that the amendment removes text concerning the definition of hemp and marijuana, a provision no longer needed in light of the fact that the Farm Bill, which Congress sent to President Donald Trump's desk last week, legalizes hemp.
The other change is that the amendment removes the word "notwithstanding" from a few clauses, for unknown reasons. Other nonsubstantive formatting changes needed to covert the standalone bill to an amendment format were also made.
Overall, the proposal would exempt state-legal marijuana activity from the federal Controlled Substances Act.
Gardner posted several tweets about the legislation on Monday.
While we are debating criminal justice reform, we need to address the threat of prosecution by the federal government for people in Colorado that are operating legal businesses under state law – and it's not just Colorado.

— Cory Gardner (@SenCoryGardner) December 17, 2018
The people are speaking. The states are leading. It's time for Congress to act to protect states' rights. I call on my colleagues on both sides of the aisle to take up and pass this important amendment today.

— Cory Gardner (@SenCoryGardner) December 17, 2018
"Saturday marked the 227th anniversary of the ratification of the 10th Amendment to the Constitution. It says that '[t]he powers not delegated to the United States by the Constitution, nor prohibited by it to the States, are reserved to the States respectively, or to the people.' I can think of no better way to honor that milestone than to pass the bipartisan STATES Act, and I can think of no better legislation to attach the STATES Act to than the First Step Act," Gardner said in a press release.
"While we are debating criminal justice reform, we need to address the threat of prosecution by the federal government for people in Colorado that are operating legal businesses under state law. And it's not just Colorado: 47 states now allow some form of legalized cannabis. This year Oklahoma, Utah, and Missouri changed their laws to join 30 other states that allow medical marijuana. Recent polls show around 65% of the country support legalization and 93% support medical marijuana. The people are speaking. The states are leading. It's time for Congress to act to protect states' rights. I call on my colleagues on both sides of the aisle to take up and pass this important amendment today."
President Trump gave his verbal support for the Gardner-Warren standalone bill, titled the Strengthening the Tenth Amendment Through Entrusting States (STATES) Act, in June.
It is not definitively known whether the Gardner amendment will receive a vote on the Senate floor, though some drug policy reform advocates have expressed skepticism that the body's leaders will allow the inclusion of bold marijuana reforms in a criminal justice proposal that is proceeding under an already tenuous bipartisan agreement.
The Senate is expected to vote on the prison and sentencing reform bill and related amendments on Tuesday.
Read the full text of Gardner's marijuana amendment below:
Cory Gardner Marijuana Amen… by on Scribd
GOP Senator Seeks To Attach Marijuana Reform To Criminal Justice Bill