Former Arkansas Lawmaker Launches Campaign To Put Marijuana Legalization On The 2022 Ballot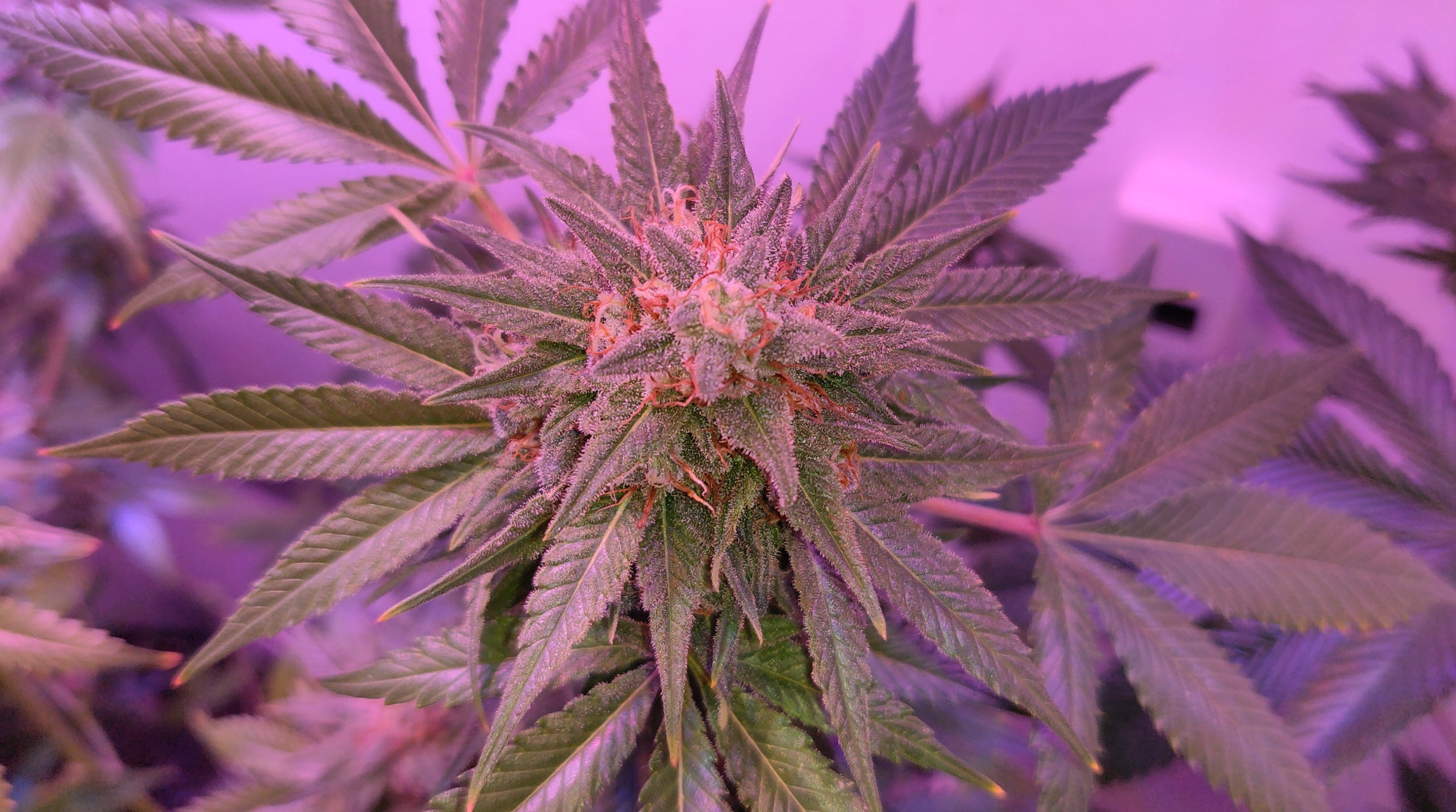 A former Arkansas lawmaker is now heading up a campaign to put marijuana legalization on the state's 2022 ballot.
Eddie Armstrong, a Democrat who previously served as minority leader in the state House of Representatives before leaving office in 2019, is chairing the newly formed advocacy group Responsible Growth Arkansas.
His plan is to place a reform initiative on next year's ballot that would "allow the regulated sale of adult-use cannabis in the state," according to a statement provided to the Arkansas Democrat Gazette.
The measure's text has yet to be filed with the secretary of state's office, but Armstrong told Marijuana Moment that "more specific information will be forthcoming in the next few weeks."
"I look forward to visiting more as things come fully online," he said.
A separate group of activists with Arkansas True Grass is already in the signature gathering process for a 2022 ballot initiative that would create a system of regulated sales for adults 21 and older, allowing them to purchase up to four ounces of cannabis and grow up to 12 plants for personal use.
Regulators with the state Agriculture Department and Alcoholic Beverage Control Division would be responsible for overseeing the program and issuing marijuana business licenses under that group's proposal.
Meanwhile, Armstrong is also the founder of the Illinois-based Cannabis Capital Corp. The campaign he's leading filed its initial registration papers with the Arkansas Ethics Commission last week, a first step in toward potentially putting legalization before voters next year.
True Grass and a separate groups of activists attempted to place marijuana legalization initiatives on the 2020 ballot, but both campaigns were derailed by the coronavirus pandemic and failed to collect enough signatures by the deadline.
That's despite a federal judge's ruling in May 2020 that the secretary of state needed accept signatures that were not collected in-person or notarized due to the excess burdens that arose during the health crisis.
—
Are you looking for ways to keep people coming back to your business's website? Syndicating Marijuana Moment's breaking cannabis news and analysis is the way to do it.
Marijuana Moment's Wire Service helps our paying subscribers boost SEO and lets your potential customers know you are watching all the latest key policy developments that affect them.
Now you can publish smart cannabis content on your site without having to hire your own dedicated editorial staff to track, make sense of and synthesize news developments your readers are looking for information about.
Contact Marijuana Moment for pricing information today.
—
Meanwhile, activists are hard at work across the country seeking to place drug policy reform before voters next year.
In South Dakota, for example, the secretary of state gave activists approval to launch a signature gathering drive to put a marijuana legalization initiative on the state's 2022 ballot.
Oklahoma activists filed a pair of 2022 ballot initiatives this month to legalize adult-use marijuana and remodel the state's existing medical cannabis program.
Nebraska marijuana activists have begun petitioning for a pair of complementary initiatives to legalize medical cannabis that they hope to place on the state's 2022 ballot.
Ohio activists have cleared a final hurdle to begin collecting signatures for a 2022 ballot initiative to legalize marijuana in the state.
Florida activists recently filed a ballot measure to legalize marijuana for adult use.
New Hampshire lawmakers are pursuing a new strategy to legalize marijuana in the state that involves putting a proposed constitutional amendment on the ballot for voters to decide on in 2022.
Lawmakers in Maryland are also crafting legislation to place a marijuana legalization referendum on the 2022 ballot after the House speaker called for the move.
Missouri voters may see a multiple marijuana initiatives on the state's ballot next year, with a new group filing an adult-use legalization proposal that could compete with separate reform measures that are already in the works.
Activists in Idaho are working to advance separate measures to legalize possession of recreational marijuana and to create a system of legal medical cannabis sales. State officials recently cleared activists to begin collecting signatures for a revised initiative to legalize possession of marijuana that they hope to place before voters on the 2022 ballot. Meanwhile, a separate campaign to legalize medical cannabis in the state is also underway, with advocates actively collecting signatures to qualify that measure for next year's ballot.
After a House-passed bill to legalize marijuana in North Dakota was rejected by the Senate in March, some senators hatched a plan to advance the issue by referring it to voters on the 2022 ballot. While their resolution advanced through a key committee, the full Senate blocked it. However, activists with the group North Dakota Cannabis Caucus are collecting signatures to qualify a constitutional amendment to legalize cannabis for the 2022 ballot.
Wyoming's attorney general recently issued ballot summaries for proposed initiatives to legalize medical marijuana and decriminalize cannabis possession, freeing up activists to collect signatures to qualify for the 2022 ballot.
And it's not just marijuana measures that reform activists are seeking to qualify for state ballots next year. A California campaign was recently cleared to begin collecting signatures for an initiative to legalize psilocybin. And advocates in Washington State have announced plans to put a proposal to decriminalize all drug before voters.
Meanwhile, voters in more than a dozen Ohio municipalities will decide on ballot measures to decriminalize marijuana next month.
State Attorneys General Warn About Marijuana-Infused Candy And Snacks Ahead Of Halloween
Photo courtesy of Mike Latimer.