Michigan Lawmakers Approve Bills To Restrict Medical Marijuana Cultivation By Caregivers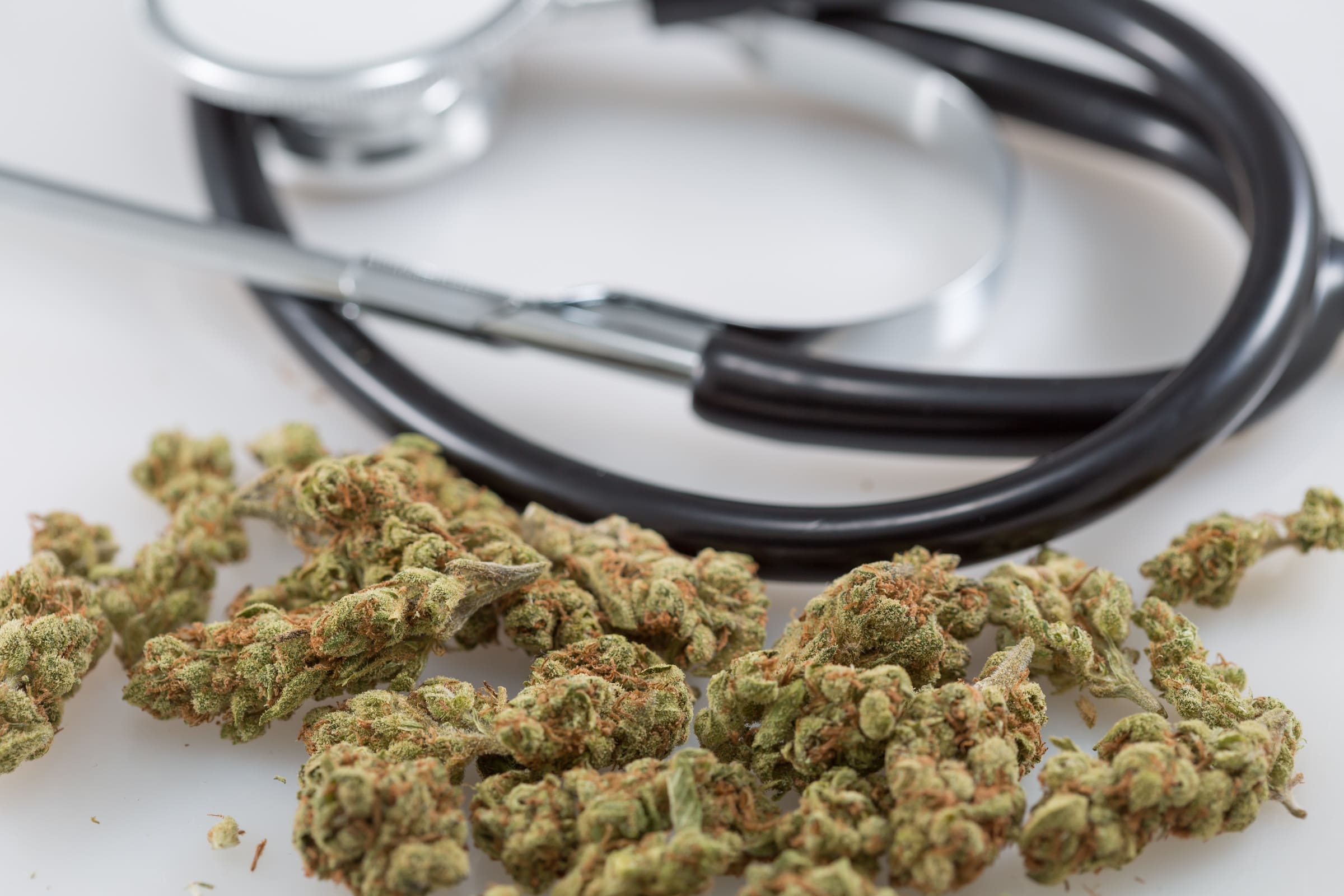 "These big money investors, they have made a power move."
By Marla R. Miller, Michigan Advance
Several bills that change the state's 2008 voter-approved Michigan Medical Marijuana Act and caregiver program moved out of committee Tuesday and are headed to the House floor.
House Bills 5300-5302, known as the Michigan Cannabis Safety Act, tighten rules for caregivers related to plant allowances, product testing and where they can grow medical marijuana. The new legislation would create a new specialty medical grower (SMG) license for caregivers that includes a variety of regulations.
The House of Representatives Regulatory Reform Committee approved House Bills 5300-5302 and 5319–5321, with most passing 10-2 and a few members abstaining. The committee adopted last-minute changes to HB 5300 and 5301 before the vote, adding language that allows unlicensed caregivers to serve up to five patients from their primary residence. However, unlicensed caregivers could only grow 24 marijuana plants at their home.
---
The package of bills approved by the Regulatory Reform committee include: 
HB 5300: Allows sale to and from licensed specialty medical growers.
HB 5301: Creates a license for a specialty medical grower.
HB 5302: Requires specialty medical growers to use a tracking system.
HB 5319: Exempts the sale of marijuana from a registered primary caregiver or licensed specialty medical grower to a registered qualifying patient from the use tax.
HB 5320: Updates a reference to definition of debilitating medical condition in the public health code.
HB 5321: Exempts the sale of marijuana from a registered primary caregiver or licensed specialty medical grower to a registered qualifying patient from the sales tax.
---
Under current law, medical marijuana caregivers must register with the state but don't need a license. They can have up to five patients and grow 12 plants per patient without many rules on testing, labeling or tracking of their products. Caregivers can cultivate a maximum of 72 plants if they are also a registered medical marijuana patient.
Committee Chair Roger Hauck (R-Union Twp.) briefly addressed the audience regarding the substitutes that were adopted during Tuesday's hearing. The medical marijuana bills were added to the agenda Monday afternoon after the committee postponed voting on them October 19.
"First off, I want to let you know that we recognize it is critical that Michigan's patients, including those with cancer and other severe or terminal illnesses, are not separated from their caregivers," he said.
Hauck assured those in the audience that the committee reviews the testimony submitted by constituents. Caregivers and patients packed the October 5 hearing. Hauck ended the hearing before many in attendance had a chance to speak, and many opposed to the bills returned October 19.
Lawmakers and representatives from Michigan Cannabis Manufacturers Association (MCMA) also testified at the October 5 hearing, citing concerns over the safety of untested medical marijuana grown by caregivers.
Proponents maintain the new laws are designed to ensure all cannabis in Michigan is tested, labeled, tracked and licensed. Others expressed concerns over multiple caregivers setting up grow operations in rural areas as well as residential neighborhoods.
"This helps to ensure patients aren't separated from their caregivers, while preventing large-scale grow operations from wreaking havoc in our neighborhoods," Hauck said. "This substitute also maintains the ability for caregivers to utilize the new specialty grower license if they would like to have up to 72 plants and be able to sell their overages."
Medical caregivers and cannabis activists argue that those who spearheaded Michigan's grassroots efforts to legalize medical and recreational marijuana are now being pushed out by big cannabis. They counter the bills create excessive regulations for caregivers. Even if caregivers do apply for a specialty medical grower license, the rules make it infeasible to continue with only five patients.
Ryan Bringold, a caregiver from Waterford, organized the September 15 Caregiver Rights Rally at the state Capitol in Lansing and showed up at the Regulatory Reform hearings in October. He maintains caregivers have never had a seat at the table when crafting these proposed laws, and lawmakers have ignored caregivers' attempts to contact them.
"We will not quit," he told the Advance. "These big money investors, they have made a power move."
Bringold is organizing an educational dinner for lawmakers November 9 at Radisson Hotel in Lansing and spent Tuesday afternoon hand-delivering invitations to House lawmakers. He has assembled an educational team to explain the current law, along with the benefits to pediatric patients, veterans, and other chronically ill patients.
"They are not getting the facts," he said. "We want to tell them the truth and cover every aspect of the law."
The MCMA represents many of the state's largest growers, processors and vertically integrated cannabis licensees. All MCMA members are licensed by the Marijuana Regulatory Agency, which would also process, approve and enforce specialty medical grower licenses and related rules. The group, headed up by Republican consultant and lobbyist Stephen Linder, has paid for several studies on Michigan's cannabis market, illicit sales and voters' views on testing cannabis, the findings of which were also presented at the October 5 hearing.
MCMA officials have praised the bipartisan legislation, now encouraging the House to pass the legislation without delay.
"We applaud the members of the House Regulatory Reform Committee for taking this major step toward addressing Michigan's unregulated, unlicensed cannabis market by helping ensure all patients have access to cannabis that is tested, clearly labeled, tracked and licensed," said Linder in a press release.
The bills will now move to the House floor. Since the bills alter the voter-approved Proposal 1 in 2008, the legislation would require a three-quarters vote of support from both the House and Senate, as well as Gov. Gretchen Whitmer's (D) signature.
With Tuesday's last-minute substitutions, the proposed bills authorize unlicensed caregivers to grow for themselves and serve five patients, but caps the plant count at 24 if they grow at home. Caregivers who want to keep their current five patients and 12 plants per patient count would have to apply for the specialty medical grower license.
In addition, the legislation creates new rules for where and how specialty medical growers can cultivate or manufacture medical marijuana. In particular, they must move to an area that is zoned for agricultural or industrial use.
SMGs would have to test, package, track, label and use secure transport for all medical marijuana products. It also requires the sale or transfer of medical marijuana by SMGs be entered into the state's METRC system.
The law allows only one licensed specialty medical grower to cultivate marijuana at the same location unless local ordinances "explicitly authorize" more than one SMG can grow at the same site. In addition, each SMG must have a separate enclosed, locked facility with a separate entrance and metered utilities.
State Reps. Jim Lilly (R-Park Twp.) and Richard Steenland (D-Roseville) introduced the bills and contend the changes are about patient and consumer safety. The bills also address what caregivers can do with their overages and crack down on Michigan's unregulated cannabis supply.
The proposed legislation allows licensed specialty medical growers to sell overages to licensed medical marijuana growers, but not directly to medical marijuana provisioning centers or dispensaries.
This story was first published by Michigan Advance.
State Attorneys General Warn About Marijuana-Infused Candy And Snacks Ahead Of Halloween