Cannabis May Ease Opioid Withdrawal Symptoms, Johns Hopkins Study Finds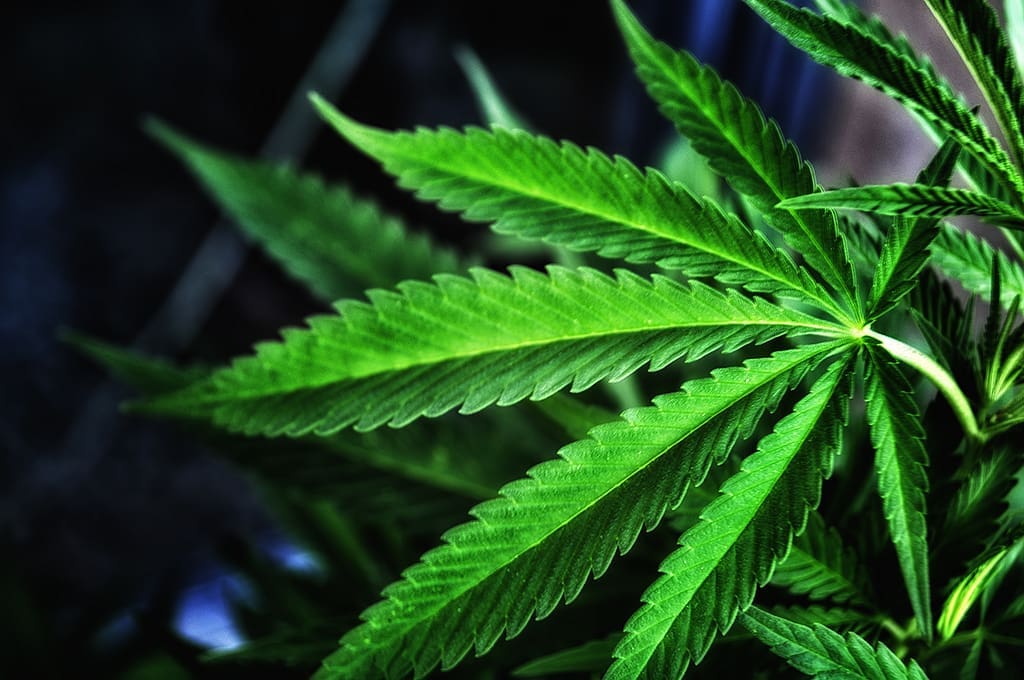 Researchers are calling for formal clinical trials into the efficacy of marijuana for treating opioid use disorder after a newly published study found that cannabis may ease many common symptoms of opioid withdrawal.
The study, conducted by researchers at the Johns Hopkins University School of Medicine and published in the forthcoming issue of the Journal of Substance Abuse Treatment, asked 200 people with past-month opioid and marijuana use whether their symptoms of opioid withdrawal improved or worsened when they consumed cannabis.
Of the 125 respondents who used marijuana to treat their withdrawal, nearly three-quarters (72 percent) said it eased their symptoms, while only 6.4 percent said it made them worse. Another 20 percent reported mixed results, and three people (2.4 percent) said cannabis didn't seem to have an obvious effect either way.
"These results show that cannabis may improve opioid withdrawal symptoms and that the size of the effect is clinically meaningful."
At least four states already include opioid use disorder (OUD) as a qualifying condition for medical marijuana, but critics have complained that there's little evidence to support that policy. In the introduction to their new paper, the researchers acknowledge that "these approvals are concerning because of the limited and conflicting evidence suggesting cannabis can both improve and worsen opioid withdrawal and treatment retention."
The results of their new study, however, suggest that cannabis is doing far more to ease opioid withdrawal symptoms than to make them worse. Of 18 common symptoms the researchers examined, participants on average said that cannabis helped ease every single one.
"Across all symptoms, more participants indicated that symptoms improved with cannabis compared to those that indicated symptoms worsened with cannabis," the study found. "Ratios reflecting the participants who experienced improved versus worsened symptoms indicated that more individuals found cannabis to improve rather than worsen all evaluated symptoms."
"Anxiety is the most common opioid withdrawal symptom improved with cannabis."
The most frequently reported improved symptoms were anxiety (76.2 percent of respondents), tremors (54.1 percent), trouble sleeping (48.4 percent), bone and muscle aches (45.9 percent), restlessness (45.1 percent), nausea (38.5 percent) and opioid cravings (37.7 percent).
The most common symptoms reportedly made worse were yawning (7.4 percent), runny nose (6.6 percent), teary eyes (6.6 percent), restlessness (5.7 percent), vomiting (5.7 percent) and hot flashes (5.7 percent).
Women reported a significantly greater degree of symptom relief from marijuana than did men.
"On average, withdrawal severity scores nearly doubled on days cannabis was not used," the study found. The results also inducted that people with "greater cannabis and opioid use experience greater reductions in opioid withdrawal when using cannabis."
Participants were recruited using the Amazon Mechanical Turk (AMT) platform, a task-based crowdsourcing market.
"One limitation of this study," the researchers acknowledged, "is that it was conducted using a crowdsourcing platform and, therefore, in-person validation of substance use was not possible." Nevertheless, they noted that "studies have validated the use of AMT for substance use–related research by comparing MTurk data with data collected in in-person laboratory settings."
Another limitation of the study is the subjectivity of the self-reported "Subjective Opiate Withdrawal Scale" (SOWS), which asks participants to evaluate the severity of their symptoms on a rubric, from 0 (not at all) to 4 (extremely severe).
"The SOWS has not been specifically evaluated for use as a retrospective measure," the Johns Hopkins researchers wrote. "However, given the paucity of the data on this topic, the approach provided a feasible way to identify whether specific withdrawal symptoms may be differentially affected by cannabis use and the perceived magnitude of the effect of cannabis use on symptom severity." Together, those variables "can be used to support prospective evaluation of this topic."
The researchers don't quite conclude that cannabis is beneficial for people going through opioid withdrawal, but they acknowledge that their data points to the need for further, more rigorous studies.
"These data suggest that the co-users of opioids and cannabis endorse cannabis as a method for reducing opioid withdrawal therapy," the study says. "Given the shifting legal landscape, prospectively designed clinical trials that assess whether cannabis or its components can effectively treat opioid withdrawal are warranted."
Though the matter is far from settled science, a number of other studies in recent years have suggested that cannabis may help reduce opioid use or dependency. Among them, a study published in December found that states with legal marijuana saw decreases in opioid prescriptions. A separate study from November of last year concluded that everyday cannabis use reduced opioid consumption among chronic pain patients.
The federal government is urging researchers to further investigate the role of cannabinoids in providing safer painkilling alternatives to opioids by making funding available for such studies.
Feds Promote Funding For Studies On Marijuana As Pain Treatment Alternative To Opioids
Photo courtesy of Carlos Gracia.
New FDA Guidance Will Make It Easier To Approve CBD-Based Medicines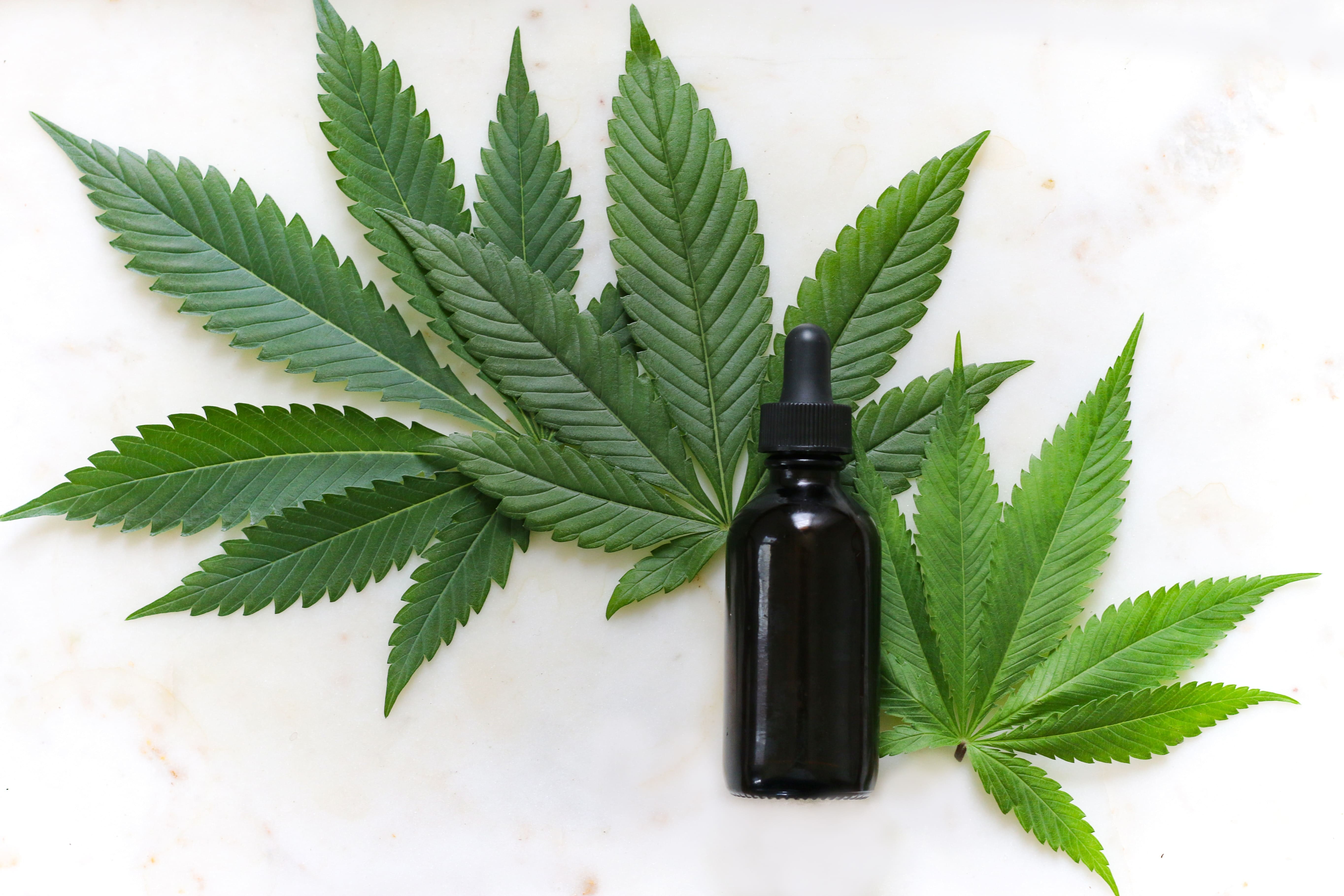 The Food and Drug Administration (FDA) is releasing new draft guidelines that are meant to streamline approvals for generic oral CBD medications.
In a notice published in the Federal Register on Wednesday, the agency said it is soliciting public feedback on its guidance to researchers who are interested in submitting abbreviated new drug applications (ANDAs) for CBD solutions.
To expedite the approval process, FDA said applicants can request a waiver of an in vivo bioequivalence study if they meet certain requirements. This guidance comes two years after the agency approved the brand-name CBD-based epilepsy medication Epidiolex from GW Pharmaceuticals.
Going forward, if a drug company wants to produce generic versions of that 100 mg/mL cannabidiol solution, they could follow specific rules to skip the in vivo bioequivalence study step if the draft guidance is finalized. The drug would have to be derived from Cannabis sativa L, contain no more than 0.1 percent THC and have "no inactive ingredient or other change in formulation from the [reference listed drug] that may significantly affect systemic availability."
Researchers must use "appropriate analytical methods" such as macroscopic or microscopic analysis or DNA bar-coding methods to determine that the solution is being made from cannabis sativa.
"Due to the many cultivars within this species, identification and authentication of plant species should be conducted at the cultivar(s) level if the potential cultivar(s) will be used as a natural source of the [botanical raw material]," FDA said.
Further, when collecting that raw cannabis, the agency said applicants must follow "established good agricultural and collection practices (GACP) procedures to minimize variations in BRM and eventually ensure the batch-to-batch consistency of the drug substance."
A public comment period on FDA's draft guidance will last until November 23. FDA also recently closed a comment period on separate draft guidance on developing cannabis-derived medications. However, three other federal agencies are currently accepting input on a variety of other proposed cannabis- and drug-related regulations.
While this latest document isn't the separate comprehensive CBD guidance that advocates and industry stakeholders have been waiting for, it's another example of how the scientific landscape around cannabis is changing, with a federal agency helping to facilitate the production of cannabidiol-based drugs.
Separately, FDA announced on Tuesday that it will be hosting a public meeting in November to discuss gender and sex differences in the effects of CBD and other cannabinoids.
The agency also recently held a meeting to help inform cannabis researchers and cultivators about opportunities to protect their proprietary information and promote studies into the plant.
It also recently submitted draft guidance on CBD enforcement to the White House Office of Management and Budget—a long-anticipated move that comes after hemp legalization.
The agency was mandated under appropriations legislation enacted late last year to provide an update on its regulatory approach to CBD, and it did so in March. The update stated that "FDA is currently evaluating issuance of a risk-based enforcement policy that would provide greater transparency and clarity regarding factors FDA intends to take into account in prioritizing enforcement decisions."
FDA has been using enforcement discretion for CBD in the years since hemp became legal.
The agency has continued to issue warnings to cannabis businesses in certain cases—such as instances in which companies claimed CBD could treat or cure coronavirus—and provide public notices about recalls.
In July, FDA also submitted a report to Congress on the state of the CBD marketplace, and the document outlines studies the agency has performed on the contents and quality of cannabis-derived products that it has tested over the past six years.
Also that month, a congressional spending bill for FDA was released that includes a provision providing "funding to develop a framework for regulating CBD products."
The agency is also actively looking to award a contract to help study CBD as the agency develops regulations for products containing the non-intoxicating cannabinoid.
Read FDA's draft guidance on developing CBD medications below: 
FDA CBD guidance by Marijuana Moment
FDA Explains Effects Of CBD And Marijuana Compounds Based On Sex And Gender Differences
Photo by Kimzy Nanney.
CDC Meets With Medical Marijuana Patients To Discuss Cannabis As Alternative Pain Therapy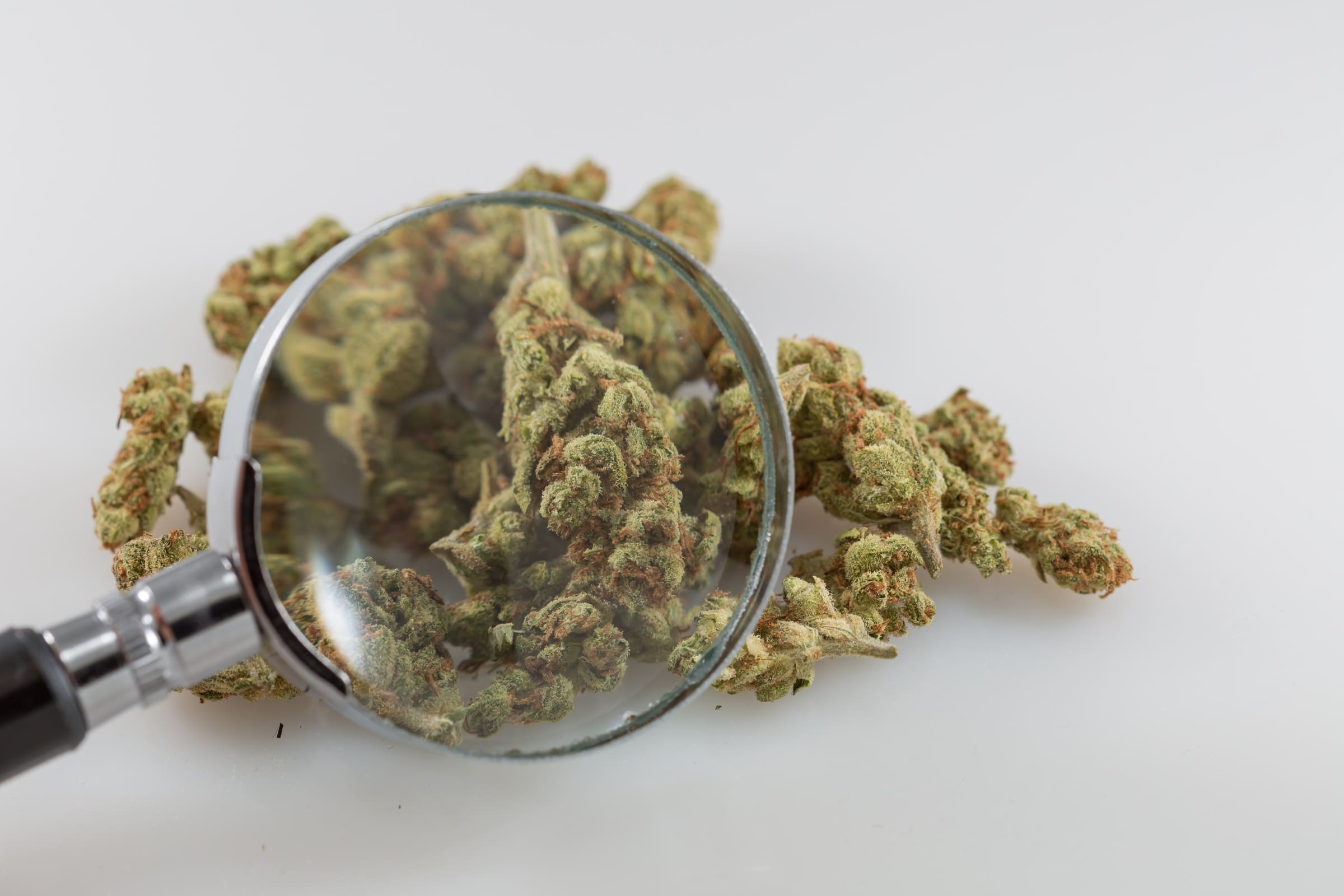 The Centers for Disease Control and Prevention (CDC) has recently been hosting meetings with medical marijuana patients as part of a broader series of listening sessions on alternative pain treatments.
Dustin McDonald, who uses cannabis to treat Lyme disease and also serves as policy director with Americans for Safe Access (ASA), told Marijuana Moment last week that his conversation with the federal agency was productive, with representatives listening attentively as he explained his personal experiences as well as the advocacy work that ASA is involved in.
Beyond simply getting an audience with a main federal health agency, McDonald said what especially stood out to him was that the CDC representatives told him that his wasn't the first meeting they've had with someone who uses medical marijuana as an alternative pain management option. In fact, they said "a lot of the folks that they had spoken with were using cannabis for chronic pain."
"In addition to my interview and my testimony discussing my experience utilizing medical cannabis for chronic pain and acute pain, there was a large population of people that they spoke with that were doing something similar," McDonald said, adding that the CDC officials "seemed fairly open-minded" about the subject despite the ongoing federal prohibition of marijuana.
The ASA activist was especially encouraged by the last question the agency put to him, which he said asked "what could CDC do to assist in it advancing the conversation on additional research into medical cannabis applications to human health and health disorders, in talking to the lawmakers about the need to dive more deeply into researching all of these applications."
ASA wants to take advantage of the opportunity to work with CDC and other related agencies to advocate for "removing roadblocks to research and pushing federal dollars towards combined grant programs for federal government agencies and academic institutions to really take a look at what's going on with medical cannabis as a medicine," McDonald said.
While it's not clear what steps, if any, CDC will take to advance that conversation, McDonald said the fact that the agency heard from a multitude of voices about the therapeutic potential of marijuana could push them to take some action. At the very least, he expects medical marijuana to be discussed at some length in CDC's forthcoming updated Guideline for Prescribing Opioids for Chronic Pain.
Marijuana Moment reached out to CDC to find out how often cannabis has been brought up in its meetings with stakeholders, but a representative was not immediately available.
The agency said in a notice about the pain management meetings published in the Federal Register in July that the conversations "will help inform CDC's understanding of stakeholders' values and preferences related to pain and pain management and will complement CDC's ongoing work" on updating that guideline.
This comes months after CDC closed a public comment period on pain management that saw over 1,000 submissions advocating for marijuana and kratom as pain relief options.
But while there's widespread interest in research cannabis as an opioid alternative, federally authorized research has been slow-going because of tight restrictions on who can access the plant for studies and where they can get it. Currently, there's only one registered manufacturer at the University of Mississippi, and the marijuana they cultivate has been described as chemically closer to hemp than cannabis available in commercial markets.
A House committee last week approved key piece of marijuana research legislation that, among other things, would allow scientists to finally study cannabis from state-legal dispensaries.
In July, the House approved separate legislation that also called for letting researchers study marijuana purchased from businesses in state-legal markets instead of only letting them use government-grown cannabis. The intent of the provision, tucked into a 2,000-plus-page infrastructure bill, was to allow the interstate distribution of such products even to scientists in jurisdictions that have not yet legalized marijuana.
During an Energy and Commerce Subcommittee on Health hearing in January—which was requested by four GOP lawmakers last year—federal health and drug officials, including from the Drug Enforcement Administration (DEA), acknowledged that the current supply of cannabis for research purposes is inadequate and that scientists should be able to access a wider range of marijuana products.
DEA said four years ago that it would be taking steps to expand the number of federally authorized cannabis manufacturers, but it has not yet acted on applications.
Last year, scientists sued the agency, alleging that it had deliberately delayed approving additional marijuana manufacturers for research purposes despite its earlier pledge.
A court mandated that DEA take steps to make good on its promise, and that case was dropped after DEA provided a status update.
In March, DEA finally unveiled a revised rule change proposal that it said was necessary due to the high volume of applicants and to address potential complications related to international treaties to which the U.S. is a party.
The scientists behind the original case filed another suit against DEA, claiming that the agency used a "secret" document to justify its delay of approving manufacturer applications.
That was born out when the Justice Department Office of Legal Counsel document was released in April as part of a settlement in the case, revealing, among other things, that the agency feels that its current licensing structure for cannabis cultivation has been in violation of international treaties for decades.
Federal Workplace Drug Testing Proposal Could Discriminate Against People Of Color
New Psychedelics Research And Education Center Launched At UC Berkeley As Reform Movement Grows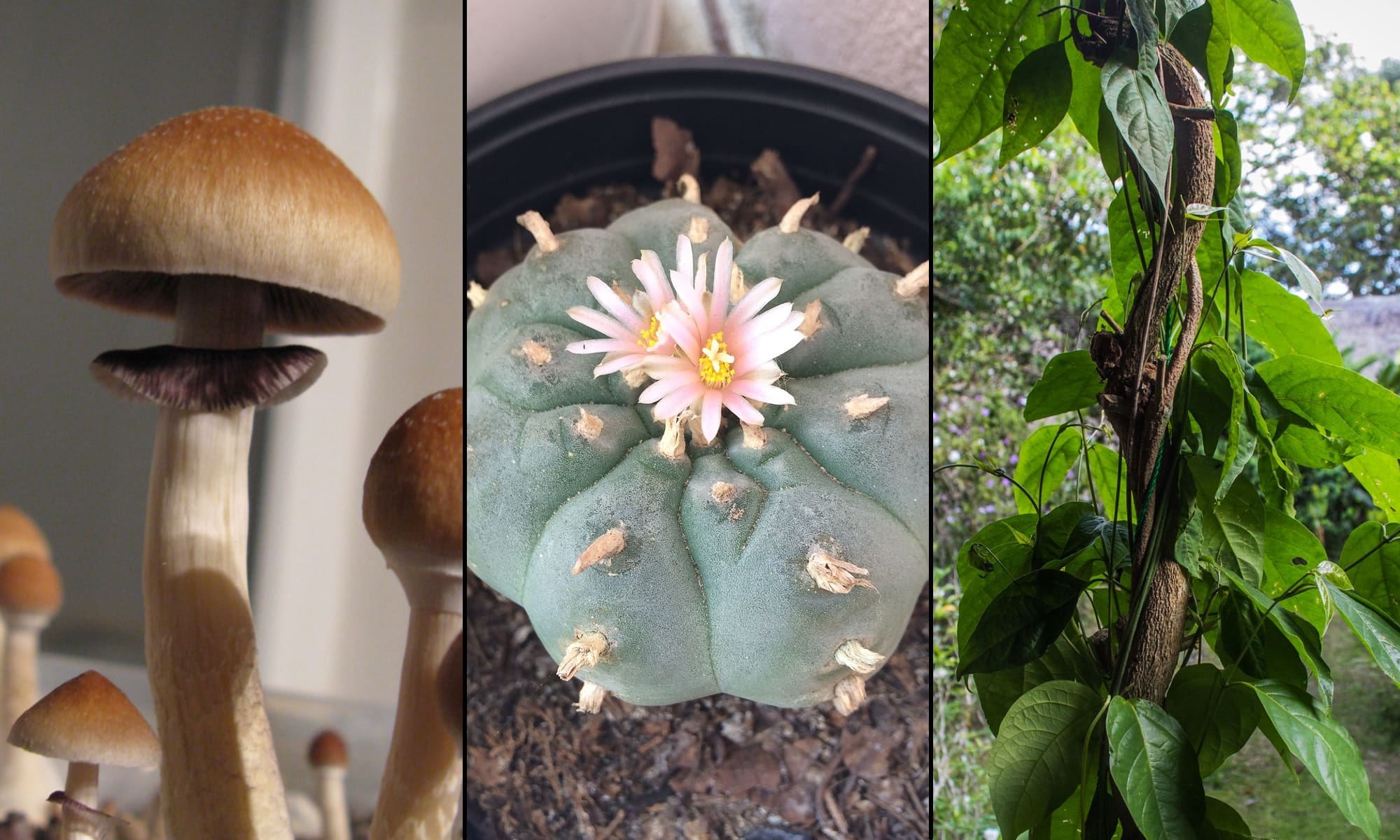 The University of California at Berkeley announced on Monday that it is launching a new center dedicated to psychedelics research and education.
Scientists at the center will use psychedelic substances to "investigate cognition, perception and emotion and their biological bases in the human brain," according to a press release. At the same time, the new entity will be putting resources toward informing the public about "this rapidly advancing field of research."
To start, the UC Berkeley Center for the Science of Psychedelics will look at psilocybin, the main psychoactive component of so-called magic mushrooms. This research is being partially funded by an anonymous $1.25 million donation.
"There's never been a better time to start a center like this," Berkeley neuroscientist David Presti, a founding member of the center, said. "The renewal of basic and clinical science with psychedelics has catalyzed interest among many people."
50 years after political & cultural winds slammed shut the doors on psychedelic research, Berkeley is making up for lost time by launching the campus's first center for psychedelic science & public education. 🍄@UCBerkeleyNeuro https://t.co/lIdtG3KOkR

— UC Berkeley (@UCBerkeley) September 14, 2020
The research is meant to complement studies being conducted at other psychedelics-focused institutions, such as a similar center that launched at Johns Hopkins University last year.
"Some of these studies have produced striking results in cases that are otherwise resistant to more conventional medical treatment," Berkeley neuroscientist Michael Silver, directer of the new center, said. "This suggests that psychedelic compounds may offer new hope for people suffering from these disorders."
The researchers will also be partnering with the Graduate Theological Union to create "an immersive learning program on psychedelics and spirituality." That will involve training individuals to be "facilitators" for psychedelic ceremonies. The training program will look at the "cultural, contemplative and spiritual care dimensions of psychedelics."
"The training of facilitators is an indispensable part of this project," Sam Shonkoff, an assistant professor at the Graduate Theological Union, said.
Researchers at the center will attempt to discover potential therapeutic applications of psychedelics for mental health by studying the fundamental mechanisms that go into a psychedelic experience. They plan to explore how visual hallucinations work in the brain, as well as the long-term effects of taking these substances on "social and political attitudes, identity and resilience to stress."
"Psychedelic medicines can open a doorway to seeing one's psyche and connection with the world in new and helpful ways," Presti said. "That's been appreciated by shamanic traditions for thousands of years. Science is now exploring new ways to investigate this."
Journalism professor Michael Pollan, author of "How to Change Your Mind: What the New Science of Psychedelics Teaches Us About Consciousness, Dying, Addiction, Depression and Transcendence," will also be involved.
Proud to be part of this pioneering project, announced today: UC Berkeley launches new center for psychedelic science and education | Berkeley News https://t.co/stFgv2e2CE

— Michael Pollan (@michaelpollan) September 14, 2020
"We're really interested in what psychedelics can teach us about consciousness, perception, creativity and learning," Pollan said. "Psychedelics have a particular value later in life, because that is when you are most stuck in your patterns. They give you the ability to shake them loose."
This center's foundation comes in the midst of a national psychedelics reform movement, with activists across the country pushing to end criminalization of entheogenic substances.
In May 2019, Denver became the first U.S. city to decriminalize psilocybin, with the approval of a local ballot measure. Soon after, officials in Oakland, California, decriminalized possession of all plant- and fungi-based psychedelics. The City Council in Santa Cruz, California, voted to make the enforcement of laws against psychedelics among the city's lowest enforcement priorities in January.
Last month, Canada's health minister granted exemptions allowing certain cancer patients to legally use psilocybin for end-of-life care.
The Canadian government will have to officially respond to a petition calling for the decriminalization of psychedelics after it recently garnered nearly 15,000 signatures—and there's legislation in the works that could make the reform happen.
Rep. Earl Blumenauer (D-OR) is formally throwing his support behind an Oregon initiative to legalize psilocybin mushrooms for therapeutic purposes and is helping to raise money for the campaign.
A measure to decriminalize a wide range of psychedelics will appear on the Washington, D.C. ballot—and recent polling indicates that it has strong support.
The Multidisciplinary Association for Psychedelic Studies announced last month that it raised $30 million in donations—including from several notable business leaders outside the drug policy realm—that will enable it to complete a study on using MDMA to treat post-traumatic stress disorder.
Meanwhile, Oregon voters will also see a separate measure on their November ballots to decriminalize drug possession and fund treatment services.
Federal Workplace Drug Testing Proposal Could Discriminate Against People Of Color
Photo elements courtesy of carlosemmaskype and Apollo.