Cory Booker Says Medical Marijuana Access Should Be Prioritized Amid Coronavirus
Sen. Cory Booker (D-NJ) said on Wednesday that access to medical marijuana for patients should be prioritized amid the coronavirus pandemic.
Asked about reported shortages of cannabis at dispensaries in his home state of New Jersey, Booker said "I'm one of the leaders on lifting the federal restrictions on marijuana usage" in the Senate and "I've been pushing for it in the state."
While the former 2020 Democratic presidential candidate then said that "of all the things I'm concerned with right now, access to marijuana is not one of them" he quickly pivoted to clarify that is true "except for to the extent that it is something that people need for their health and wellbeing like all prescription drugs."
Senator Cory Booker responded to Kyle Mazza's questions on the issue involving Bergen County Jail with immigrants during the #COVID19 Outbreak and a question involving medical marijuana dispensaries running low on medicine amidst #Coronavirus @CoryBooker @SenBooker pic.twitter.com/7MFOvcTJHX

— Kyle Mazza (@KyleMazzaWUNF) April 8, 2020
"Again, we have a lot to do in New Jersey to visit upon this issue, but for people that need it for their post-traumatic stress, for the seizures that they may have, for serious medical conditions, I'm hoping we prioritize those people so they can get the medicine they need," Booker said.
While New Jersey patients are experiencing longer lines and limitations on how much they can purchase from dispensaries due to COVID-19, a top regulator said last week that there are no product shortages.
In November, New Jersey voters will decide on a recreational marijuana legalization referendum placed on the ballot by the legislature.
While Booker said that his focus is on prioritizing patient access, most states that have legalized recreational marijuana are also allowing retail shops to continue operating, and some have implemented policies to allow or encourage curbside pickup and delivery services amid calls for social distancing.
A majority of Americans agree that medical cannabis dispensaries should be considered essential, according to a recent poll.
Also on Wednesday, a coalition of marijuana industry groups sent a letter to governors and regulators, thanking them for deeming dispensaries to be essential services. Additionally, they said states should allow home deliveries, curbside pickup, and recommendations via telemedicine while removing or reducing caregiver application fees, among other steps during the pandemic.
Marijuana Industry Groups Ask States For Coronavirus Relief Loans That Feds Won't Provide
Photo courtesy of Senate Democrats.
Remembering Cannabis Legalization Pioneer Steve Fox
This post is a remembrance of longtime cannabis policy activist Steve Fox from his colleagues at VS Strategies and Vicente Sederberg LLP.
Dear Family, Friends, and Colleagues,
We are truly heartbroken to share news of the passing of our partner and dear friend Steve Fox. Steve served as managing partner of VS Strategies since co-founding it in 2013, and he was a leader at Vicente Sederberg LLP since its formation in 2010.
We welcome the celebration of Steve's life through the sharing of thoughts and memories, and we ask for respect and privacy for his family, friends, and coworkers who are still reeling from this loss. We have also started a GoFundMe page to support Steve's wife and daughters as they navigate their way through this extremely difficult time—https://www.gofundme.com/f/support-the-family-of-steve-fox
With wisdom beyond his years and a pioneering spirit, Steve was an "old soul" with a knack for seeing things in a new light. He was strongly principled, deeply empathic, and fiercely kind. And despite his usually soft-spoken and lighthearted demeanor, his opinions rarely went unheard and always carried significant weight.
His passion for politics and policy were exceeded only by his passion for people—his family, friends, and colleagues, as well as the multitude of strangers that he knew were being affected every day by politics and policy. He had a burning desire and uncanny ability to envision and effect positive change, both societally and in those closest to him. He was not just a remarkable human being, but a truly transformational leader.
Steve was always the first to volunteer and the last to seek credit. He was beyond generous with his time and patience, and perpetually understanding. He relished opportunities to provide counsel and guidance, and the feeling was mutual for those who received it. He was warmly regarded as a mentor by no fewer than a dozen current and former members of our firm, including all seven of us.
Steve was one of the first political professionals to enter the marijuana advocacy space. At a time when cannabis policy was just a blip on the political radar and most savvy up-and-comers were unwilling to dip a toe into the space, Steve dove in headfirst. While many viewed it as a losing cause that wasn't worth the fight, he saw it as a cause worth fighting until it was won. And in working to legalize and regulate cannabis for medical and adult use, he found a way to fight simultaneously for several of his core values: To promote justice and compassion, to advance freedom and liberty, and to nurture and inspire the human spirit. Humbly righteous, judiciously aggressive, and relentlessly ethical, he was committed to doing the right thing, doing it the right way, and doing whatever it takes to get it done.
When he joined the Marijuana Policy Project in 2002, Steve was the only full-time cannabis lobbyist on Capitol Hill. He would remain at the forefront of the cannabis policy reform movement for nearly two decades, playing pivotal roles in several major victories at the federal and state levels.
Steve was a lead drafter of Colorado's historic Amendment 64, which legalized cannabis for adult use, and he managed all aspects of the successful campaign behind its passage and implementation. He also conceptualized and co-founded Safer Alternative For Enjoyable Recreation (SAFER), which laid a lot of groundwork for the legalization effort and contributed to a seismic shift in the U.S. cannabis policy debate. In 2009, he co-authored the book "Marijuana Is Safer: So why are we driving people to drink?," which is based on the SAFER strategy.
Steve was always thinking step ahead of the rest. Long before cannabis was legalized, he envisioned a legal, organized, and responsible cannabis industry. He played leading roles in conceptualizing and establishing several of the nation's largest and most influential cannabis trade organizations, including the National Cannabis Industry Association, the Cannabis Trade Federation, and the U.S. Cannabis Council. He regularly led working group meetings and calls, and he was a frequent speaker at cannabis conferences.
Steve's role in cannabis community cannot be overstated. He was a trailblazer in the movement to end prohibition, and he was an architect and caretaker of the legal industry that is quickly replacing it. He beat the path, built the shelter, and worked tirelessly to make it as welcoming, accessible and beneficial as possible. He always put the mission—the wellbeing of others and the betterment of society—ahead of himself.
No one was more reluctant to sing their own praises while being so deserving of a louder refrain.
In 2013, Steve received a highly esteemed award from the Drug Policy Alliance in recognition of his long-term spearheading of the Colorado legalization effort. With an audience of hundreds and the spotlight squarely on him, he used the better part of his brief acceptance speech to give recognition to the people and organizations who had supported and worked alongside him. He reserved only the final thought for his own personal message and dedication. It was to his parents, for raising him to believe in the Jewish philosophy "Tikkun olam"—to "repair or heal the world" through beneficial and constructive acts. That is what drove Steve to take on the cause of cannabis policy reform. And it was what drove Steve to be the person he was.
Tikkun olam. Mission accomplished, dear friend.
Shawn Hauser
Josh Kappel
Andrew Livingston
Christian Sederberg
Mason Tvert
Brian Vicente
Jordan Wellington
And the entire VSS and VS family
Biden's Pick To Lead DEA Voiced Openness To State Medical Marijuana Program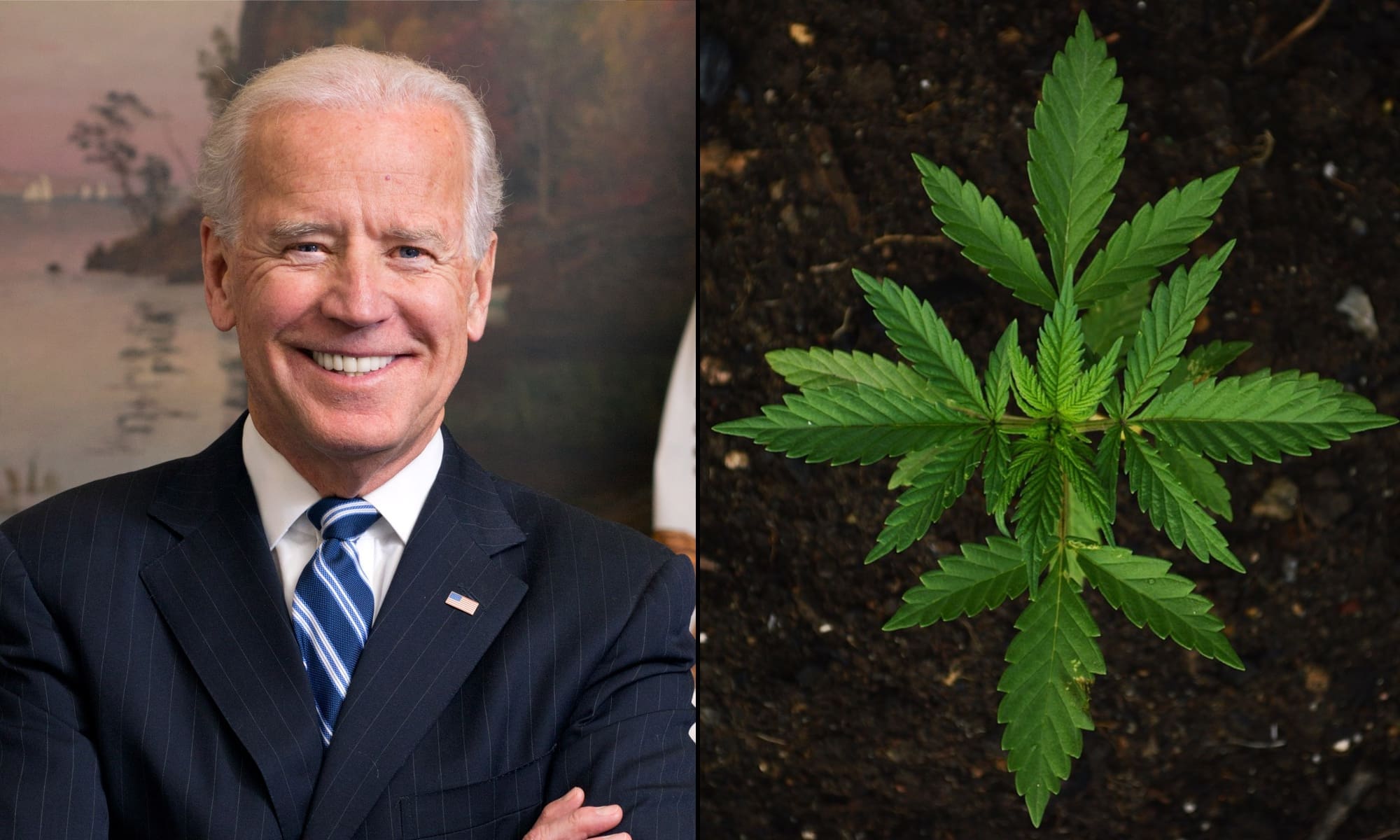 President Joe Biden's nominee to lead the Drug Enforcement Administration (DEA) previously described a New Jersey medical marijuana bill as "workable" while serving at the state's attorney general.
Although the former top state prosecutor, Anne Milgram, doesn't appear to have publicly detailed her personal views on cannabis reform, the limited comments she made over a decade ago signal that, at the very least, she's open to allowing states to enact their own marijuana policies despite federal prohibition.
That'd be a big deal, as far as advocates are concerned. Having a DEA administrator who appears flexible with respect to state cannabis reform efforts would be a notable development given the role that the official plays in federal marijuana policy.
However, Milgram's on-the-record remarks on the issue are admittedly minimal. In 2009, when the New Jersey legislature was considering a medical cannabis legalization bill, she called the proposal "workable," according to a one-word quote included in an Associated Press report.
After the legislation was amended, a spokesperson for the then-attorney general said the change "tightens up the provisions…that could have become loopholes by people seeking to divert marijuana for illicit purposes."
Biden announced Milgram as his pick to be the next DEA administrator on Monday, and now her nomination heads to the Senate. It is possible that she will be asked to elaborate on her views during a confirmation hearing before the Judiciary Committee.
Milgram's prior statements are far from an explicit endorsement of medical cannabis legalization, but they do indicate that the nominee is not vociferously opposed to state-level reforms as has been the case for prior DEA administrators. And in combination with other Biden cabinet picks, that bodes well for advocates.
Attorney General Merrick Garland made clear during his oral and written testimony before the Senate, for example, that he does not feel the Justice Department should use its resources to go after people acting in compliance with state marijuana laws. That stands in contrast with President Donald Trump's first selection for attorney general, Jeff Sessions, who rescinded Obama-era guidance deprioritizing prosecutions over state-legal cannabis activity.
The DEA, with authority delegated from the Department of Justice, plays an important role in determining the schedule status of marijuana and other drugs. If the agency's administrator were to acknowledge the medical benefits of cannabis, it would deeply undermine its current classification in Schedule I, which is supposed to be reserved for substances with no therapeutic value.
That said, while the Justice Department and DEA play a key role in federal scheduling, a medical and scientific review by the Department of Health and Human Services (HHS) and the Food and Drug Administration is binding on the attorney general's classification decision.
To that end, the former attorney general of California, Xavier Bacerra, was confirmed by the Senate to lead HHS, and he has a considerable record supporting cannabis reform and working to protect California's legal program from federal interference.
Meanwhile, Biden has yet to nominate someone to run the federal Office of National Drug Control Policy (ONDCP), despite earlier reporting that a selection was imminent.
The presumed leading candidate to be White House drug czar—Rahul Gupta, the former chair of the West Virginia Medical Cannabis Advisory Board—has played a critical role in overseeing the implementation and expansion of a state medical marijuana program and has publicly recognized both the therapeutic and economic potential of cannabis reform.
But while any pro-reform appointment is notable in the new administration, the DEA administrator has played a historically antagonistic role opposing federal or state policy changes as they concern cannabis. And so Milgram would stand out as an especially significant pick to that end.
The nominee would be taking over the defense to a number of pending lawsuits from marijuana and psychedelics reform advocates and patients if confirmed.
For example, Seattle doctor hoping to expand access to psilocybin mushrooms for terminally ill cancer patients is taking DEA to court over the agency's recent denial of an application to legally use the psychedelic in end-of-life treatment.
Scientists and veterans sued the federal agency last year, arguing that the legal basis DEA has used to justify keeping marijuana in Schedule I of the Controlled Substances Act is unconstitutional. They asked for a review of its decisions to reject rescheduling petitions in 2020, 2016 and 1992. DEA subsequently requested that the court dismiss that suit.
The agency has also been taken to court over delays in approving additional cannabis manufacturers for research purposes.
The Scottsdale Research Institute alleged that DEA has been deliberately using delay tactics to avoid approving cultivation applications. A court mandated that the agency take steps to make good on its promise, and that suit was dropped after DEA provided a status update.
In March 2020, DEA finally unveiled a revised rule change proposal that it said was necessary due to the high volume of applicants and to address potential complications related to international treaties to which the U.S. is a party.
New Mexico Governor Signs Marijuana Legalization Bill, Making State Third To Enact Reform Within Days
New Mexico Governor Signs Marijuana Legalization Bill, Making State Third To Enact Reform Within Days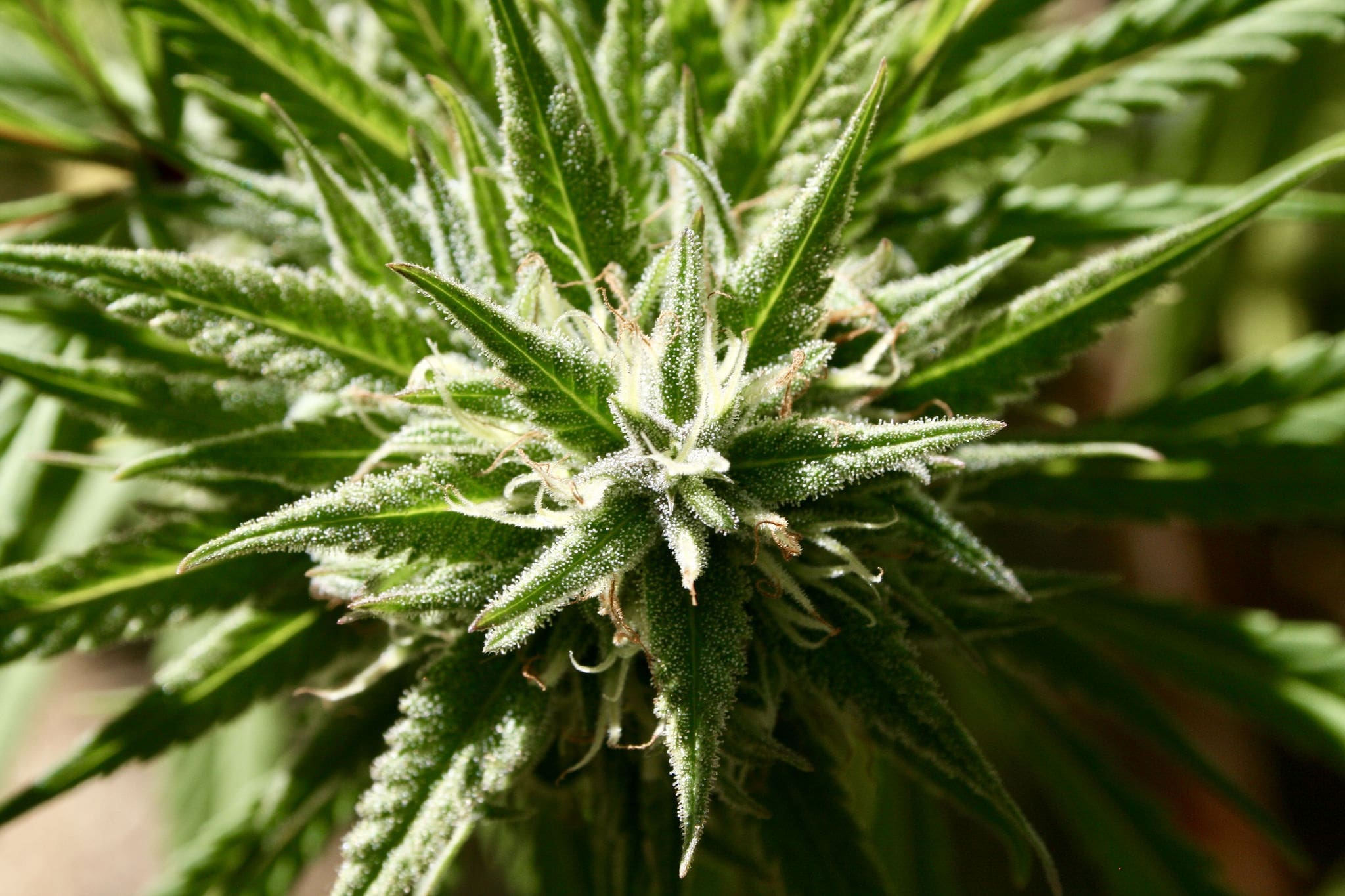 The governor of New Mexico on Monday signed a bill to legalize marijuana in the state, as well as a separate measure to expunge records for people with prior, low-level cannabis convictions.
Gov. Michelle Lujan Grisham (D) gave final approval to the legislation, a key accomplishment for her administration after she listed legalization as a 2021 priority. Although lawmakers failed to pass a legalization bill before the regular session's end last month, the governor convened a special session to ensure they got the job done.
"The legalization of adult-use cannabis paves the way for the creation of a new economic driver in our state with the promise of creating thousands of good paying jobs for years to come," the governor said in a press release. "We are going to increase consumer safety by creating a bona fide industry. We're going to start righting past wrongs of this country's failed war on drugs. And we're going to break new ground in an industry that may well transform New Mexico's economic future for the better."
We are going to increase consumer safety by creating a bona fide industry. We're going to start righting past wrongs of this country's failed war on drugs. And we're going to break new ground in an industry that may well transform New Mexico's economic future for the better.

— Michelle Lujan Grisham (@GovMLG) April 12, 2021
"As we look to rebound from the economic downturn caused by the pandemic," she said, "entrepreneurs will benefit from this great opportunity to create lucrative new enterprises, the state and local governments will benefit from the added revenue and, importantly, workers will benefit from the chance to land new types of jobs and build careers."
Provisions of the legalization bill and expungements legislation were initially included together in the same package that passed the House during the regular session but later stalled on the Senate floor. When the special session started, however, supporters split up the legislation to win favor from Republicans and moderate Democrats who expressed opposition to the scope of the original proposal.
With Lujan Grisham's action, New Mexico is the third state to formally end cannabis prohibition within the span of days. New York Gov. Andrew Cuomo (D) signed a marijuana legalization bill into law late last month, just hours after lawmakers sent it to his desk. In Virginia, lawmakers last week accepted amendments to a legal cannabis bill that were suggested by Gov. Ralph Northam (D), giving final passage to the bill that they had initially approved in February.
Here are some of the main components in the New Mexico legalization bill the governor signed:
-Adults 21 and older can purchase and possess up to two ounces of cannabis, 16 grams of cannabis concentrates and 800 milligrams of infused edibles. All products will be tested by licensed laboratories for contamination and potency.
-Home cultivation of up to six mature cannabis plants will be allowed for personal use, provided the plants are out of public sight and secured from children. Households will be limited to 12 total plants. Marijuana grown at home cannot be sold or bartered.
-Legal retail sales won't begin for another year or so, with a target date of April 1, 2022 or earlier. Final license rules will be due from the state by January 1, 2022, with licenses themselves issued no later than April 1.
-Advertising cannabis to people under 21 are prohibited, with the use of cartoon characters or other imagery likely to appeal to children forbidden. Advertisements will also be barred from billboards or other public media within 300 feet of a school, daycare center or church. All products will need to carry a state-approved warning label.
-There is no limit on the number of business licensees that could be granted under the program, or the number of facilities a licensee could open, although regulators could stop issuing new licenses if an advisory committee determines that "market equilibrium is deficient."
-Small cannabis microbusinesses, which can grow up to 200 plants, will be able to grow, process and sell cannabis products all under a single license. The bill's backers have said the separate license type will allow wider access to the new industry for entrepreneurs without access to significant capital.
-Cannabis purchases will include a 12 percent excise tax on top of the state's regular eight percent sales tax. Beginning in 2025, the excise rate would climb by one percent each year until it reached 18 percent in 2030. Medical marijuana products, available only to patients and caretakers, would be exempt from the tax.
-In an effort to ensure medical patients can still access medicine after the adult-use market opens, the bill allows the state to force licensed cannabis producers to reserve up to 10 percent of their products for patients in the event of a shortage or grow more plants to be used in medical products.
-Local governments cannot ban cannabis businesses entirely, as some other states have allowed. Municipalities can, however, use their local zoning authority to limit the number of retailers or their distance from schools, daycares or other cannabis businesses.
-Tribal governments can participate in the state's legal cannabis industry under legal agreements contemplated under the bill.
— With certain social justice provisions expected to be repackaged into a separate bill, the legalization measure retains only some of HB 12's original equity language, primarily focused on enacting procedures meant to encourage communities that have been disproportionately impacted by the war on drugs to participate in the new industry.
-The new industry will be overseen by a newly created Cannabis Control Division, part of the state Regulation and Licensing Department. Medical marijuana will also be regulated by that division, although the Department of Health will control the patient registry.
-By September of this year, the state will establish a cannabis regulatory advisory committee to advise the Cannabis Control Division. The committee will need to include various experts and stakeholders, such as the chief public defender, local law enforcement, a cannabis policy advocate, an organized labor representative, a medical cannabis patient, a tribal nation or pueblo, various scientists, an expert in cannabis regulation, an environmental expert, a water expert and a cannabis industry professional, among others.
-The bill as amended now includes language that will allow medical marijuana patients who are registered in other states to participates in in other states to access, a proposal that failed to pass during the regular session.
"Today, New Mexico seized a once-in-a-lifetime opportunity to establish a multi-million industry with a framework that's right for our state and will benefit New Mexicans for generations to come," Rep. Javier Martínez (D), who sponsored the legalization bill, said. "Not only are we launching a burgeoning industry that will strengthen our economy, create jobs and generate tax dollars, but we are doing so in an equitable way that will curb the illicit market and undo some damage of the failed war on drugs."
Rep. Andrea Romero (D), who also led the charge to get the reform bills to the governor's desk, said, "For decades, our communities of color have been discriminated against for minor cannabis offenses, so we must ensure that those who would not be arrested today do not continue to be incarcerated or held back by criminal records for acts that are no longer crimes."
"By ensuring equity and social justice in our cannabis legalization, we are saying 'enough' to the devastating 'War on Drugs' that over-incarcerated and over-penalized thousands of New Mexicans," she said.
Polling indicates New Mexico voters are ready for the policy change. A survey released in October found a strong majority of residents are in favor of legalization with social equity provisions in place, and about half support the decriminalization of drug possession more broadly.
Lujan Grisham included cannabis legalization as part of her 2021 legislative agenda and has repeatedly talked about the need to legalize as a means to boost the economy, especially amid the coronavirus pandemic. She said during a State of the State address in January that "a crisis like the one we've experienced last year can be viewed as a loss or as an invitation to rethink the status quo—to be ambitious and creative and bold."
Additional pressure to end cannabis prohibition this year came from neighboring Arizona, where sales officially launched in January after voters approved a legalization ballot initiative last year. To New Mexico's north is Colorado, one of the first states to legalize for adult use.
New Mexico's House in 2019 approved a legalization bill that included provisions to put marijuana sales mostly in state-run stores, but that measure died in the Senate. Later that year, Lujan Grisham created a working group to study cannabis legalization and issue recommendations.
In May of last year, the governor signaled she was considering actively campaigning against lawmakers who blocked her legalization bill in 2020. She also said that she was open to letting voters decide on the policy change via a ballot referendum if lawmakers didn't send a legalization bill to her desk.
Texas Lawmakers Approve Marijuana Decriminalization Bill In Committee
Photo courtesy of Brian Shamblen.