Federal Agency Wants Help Developing A Standard THC Dose For Marijuana Products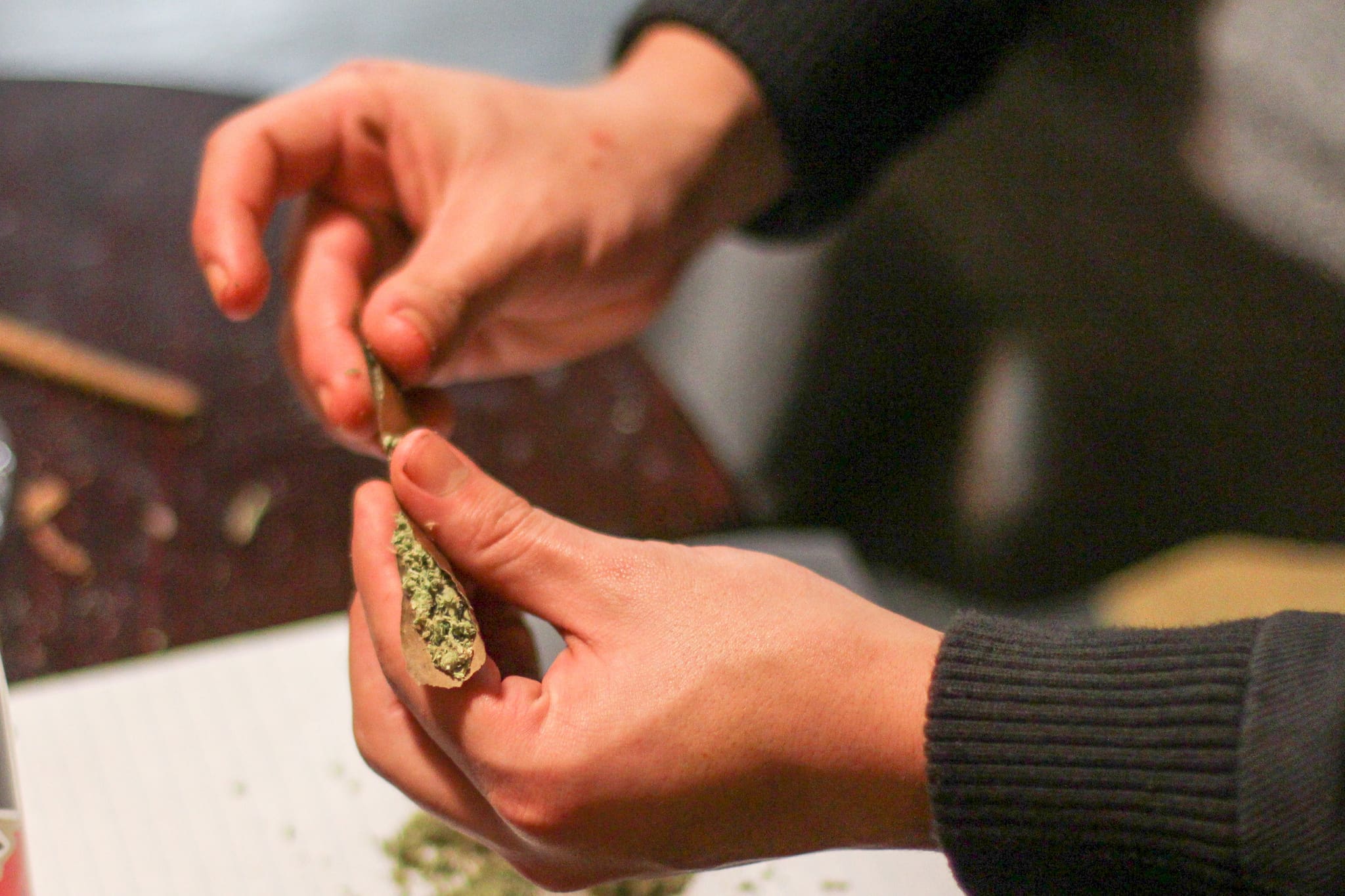 A top federal health agency is requesting input on a proposal to establish a standardized dose of THC in marijuana products to ensure consistency among studies into the potential therapeutic benefits and risks of cannabis.
In a notice published by the National Institute on Drug Abuse (NIDA) on Monday, the agency said that little is known about the impact of varying THC potency, and creating a standard unit could help resolve that issue. That said, the notice acknowledges that marijuana contains other compounds that could complicate any standardization, in addition to problems arising from differing methods of consumption.
Even so, "such a unit is critical for conducting rigorous cannabis research," NIDA said.
"Recognizing that a perfect measure may not be attainable at the current time, NIDA still believes that a standard dose would improve measures of outcomes in relation to exposure; and thus, could inform policy and public health strategies around cannabis use," the notice states, adding that the agency is looking into a five milligram THC dose as the standardized unit.
Request for Information (RFI): Inviting Comments on the Establishment and Implementation of a Standard Unit Dose of Delta-9-tetrahydrocannabinol (THC) for Cannabis Research https://t.co/RkSzihPpbP

— NIH Funding (@NIHFunding) March 23, 2020
NIDA Director Nora Volkow discussed the importance of establishing such a unit in commentary published in the journal Addiction last month.
Citing research that calls for a five milligram THC standard, Volkow said she agreed with the study's conclusion despite complicating factors. Those factors include potential issues related to the effect of having cannabis products with the same THC level but different concentrations of other cannabinoids such as CBD.
Also, varying routes of administration could present problems in ensuring research consistency. It's unclear how the effects of a five milligram THC unit would differ between marijuana products consumed via smoking, vaping, edibles or topicals.
The notice also calls for information about labeling requirements for cannabis products. But while that might aid in observational or epidemiological studies, a federal standard for labels wouldn't be achievable as long as marijuana remains a prohibited substance. The Trump administration's secretary of health and human services talked about this problem as it applies to warning labels last year.
The complexities in research beyond having a standardized measure of THC "hardly negate the value" of setting one, Volkow said in her commentary. "In fact, having and using such a standard is a prerequisite for comparing the effects of various cannabis products on THC bioavailability, pharmacokinetics and pharmacological effects, which is knowledge fundamental to studies pertaining to medical use of cannabis."
"Although cannabis remains an illicit substance in the United States, the expanded legalization by states requires us to develop the knowledge base that can help states develop policies to minimize risk from cannabis exposures, such as limits on the THC content of cannabis products," she said.
Due to the lack of standardization, she said that studies often show conflicting results when it comes to questions about how cannabis impacts brain development and mental health conditions, for example. There's also a lack of consistency in research comparing the effects of high THC and low THC marijuana.
In the study Volkow references, the authors said they examined "experimental and ecological data, public health considerations and existing policy" to determine that five milligrams of THC should be the standard unit.
The director said in her commentary that in spite of the "multiple caveats and complexities, the use of a standard unit dose of THC in research is an important step for improving our ability to understand the effects of cannabis in the population."
NIDA's notice calls for e-mailed submissions from "the scientific research community and any other interested parties" by May 1.
Volkow has been vocal about the importance of streamlining and improving research into cannabis, and she's laid partial blame for the the lack of studies on marijuana's restrictive federal classification.
While it remains to be seen when that fundamental impediment will be resolved, the Drug Enforcement Administration did announce last week that it is proposing a rule that would enable it to expand the number of authorized cannabis manufacturers for research purposes.
DEA Says It's Not Responsible For Ruining Marijuana Grown Under Its New Rules
Photo courtesy of Martin Alonso.