Climate Workforce Would Be Protected From Marijuana Employment Testing Under New Congressional Bill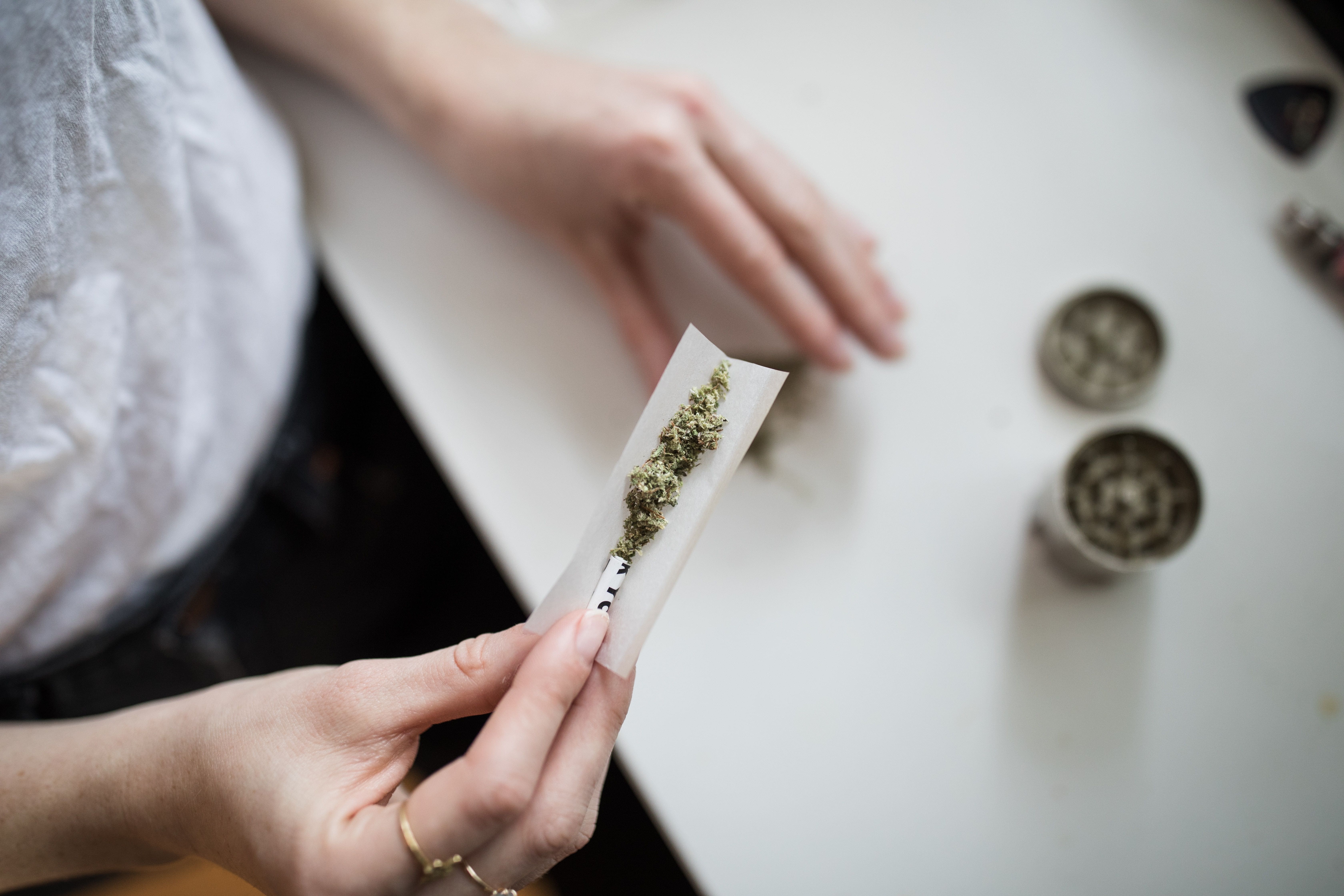 A coalition of more than two dozen congressional Democrats have filed bill on promoting workplace investment to combat climate change, and they want to boost the workforce nationwide by protecting people in legal marijuana states from being penalized due to federal drug testing policies.
The Climate Resilience Workforce Act, which is being led by Rep. Pramila Jayapal (D-WA), is a wide-ranging bill that would provide grants to support climate resilience jobs, fund existing workforce development programs and create a White House Office of Climate Resilience to facilitate climate protection work.
But another keystone of the legislation is to remove barriers to workforce entry, in part by removing federal drug testing restrictions.
For those employed in a state that has legalized marijuana, they could not be denied job training opportunities made available under the bill or denied work in climate resilience "on the basis of a federally mandated drug test that is more stringent than any drug test that is in place in the locality or State, or used by the union of such employee," the text of the bill says.
If a state or locality does permit for testing THC metabolites despite having legalization on the books, it seems those workers or job training applications could still be subject to the more stringent federal guidelines. But for those in states like New York, which enacted rules banning such cannabis testing for most workers, they would be protected.
"The innovative Climate Resilience Workforce Act responds to the worsening climate crisis at the scale necessary by investing in a skilled workforce that is capable of not only responding to but preparing for the destructive impacts of climate change," Jayapal, who chairs the Congressional Progressive Caucus, said in a press release. "As we create millions of good-paying, union jobs and center the very communities who are disproportionately impacted, we are finally building back better, greener, and stronger."
Thirty other members of Congress have signed on as co-sponsors of the legislation. They include Reps. Earl Blumenauer (D-OR), Jamaal Bowman (D-NY), Cori Bush (D-MO), Mondaire Jones (D-NY) Barbara Lee (D-CA), Jerrold Nadler (D-NY), Eleanor Holmes Norton (D-DC), Alexandria Ocasio-Cortez (D-NY), Ayanna Pressley (D-MA) and Rashida Tlaib (D-MI).
"This new bill keenly recognizes that many states, including those that are most at risk to the harms of climate change, are lightyears ahead of the federal government when it comes to worker protections and rational policy when it comes to drug testing for trace metabolic elements," Justin Strekal, a cannabis policy veteran who recently founded Useful Strategies after leaving his job as NORML's lobbyist, told Marijuana Moment. "As long as the Reagan-Era Executive Order to require testing remains in place, this type of congressional action is essential to moving policy in the right direction."
Drug testing and workplace issues related to marijuana has become a hot topic as more states move to end criminalization. The conversation has reached everywhere from private industry to Congress.
For example, Amazon said last year that it was ending drug testing for cannabis, and it later said that policy will be retroactive, meaning former workers and applicants who were punished for testing positive for THC will have their employment eligibility restored. The company has also expressed support for two federal legalization bills.
Lawmakers in the Senate and House have both included language in recent appropriations reports urging a review of employment policies for federal agencies with respect to personal use of cannabis. The House version passed in July, and the Senate Democrats' report was also released last year.
The Office of Personnel Management (OPM) recently issued a memo to federal agencies that says admitting to past marijuana use should not automatically disqualify people from being employed in the federal government.
Meanwhile, the Biden administration came under criticism last year after it was reported that it had fired or otherwise punished dozens of staffers who admitted to prior marijuana use. That came after the White House instituted a policy of granting waivers to some staff who've used cannabis.
Press Secretary Jen Psaki subsequently said that nobody in the White House was fired for "marijuana usage from years ago," nor has anyone been terminated "due to casual or infrequent use during the prior 12 months." However, she's consistently declined to speak to the extent to which staff have been suspended or placed in a remote work program because they were honest about their history with marijuana on a federal form that's part of the background check process.
A key U.S. House committee approved a large-scale defense bill last year that included report language voicing concern about racial disparities in military drug testing practices and ordering the Pentagon to conduct a review of the issue.
Read the text o f the marijuana testing section in the new climate bill below: 
"SEC. 503. DRUG TESTING BARRIERS.
Any person employed in a climate resilience sector who is, in the course of such employment, present in a State wherein recreational use of marihuana (as such term is defined in the Controlled Substances Act) is lawful may not be disqualified from participation in any job training program under this Act or terminated from any covered employment on the basis of a federally mandated drug test that is more stringent than any drug test that is in place in the locality or State, or used by the union of such employee."
Colorado Activists File Competing Psychedelics Legalization Ballot Initiative For 2022