Illinois House Approves Workplace Protections For Cannabis Consumers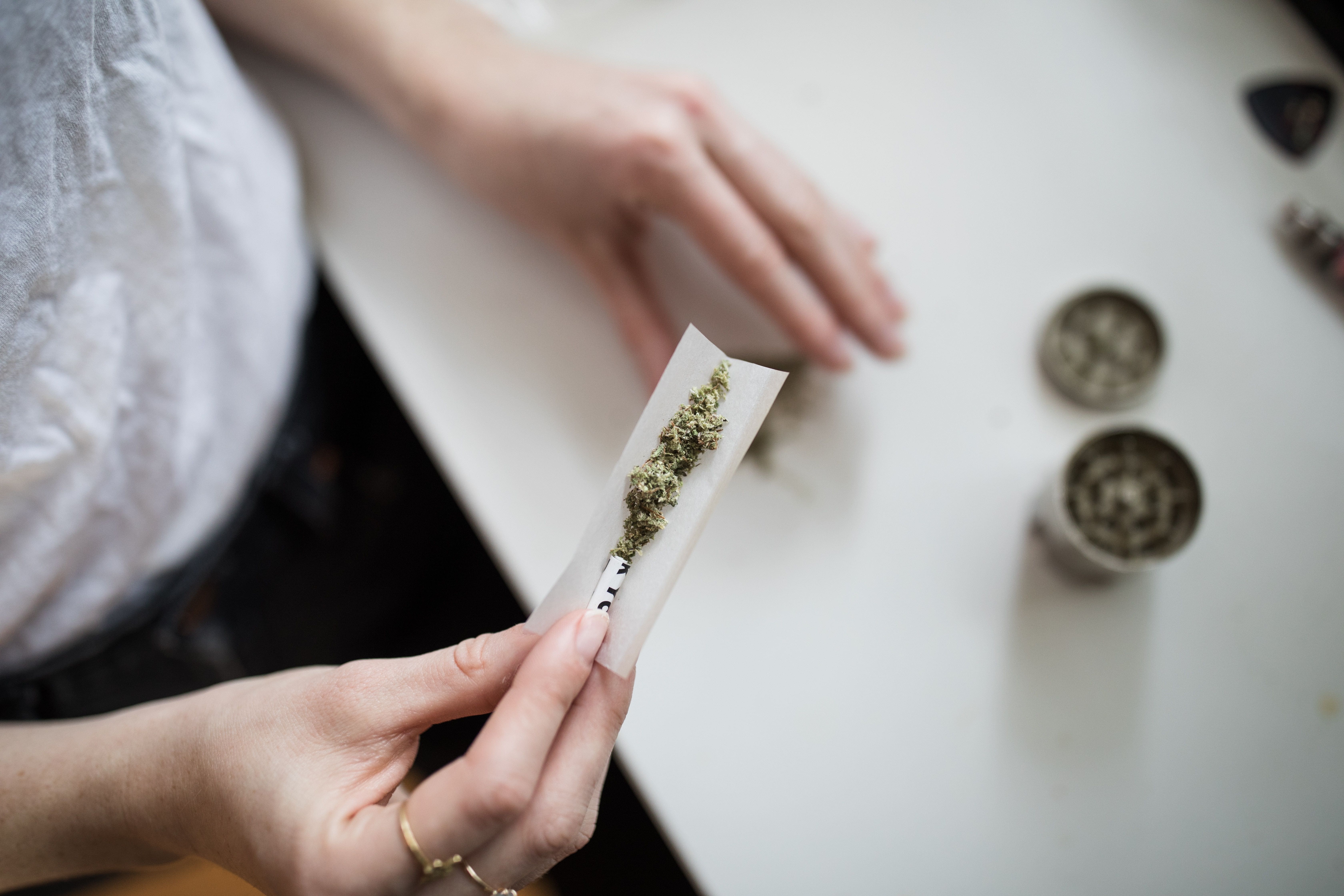 Adults in Illinois who use legal cannabis during their free time would be protected from losing their jobs under a bill approved Thursday by the state's House of Representatives. The measure, which now proceeds to the Senate, would prohibit most employers from firing workers or discriminating against job applicants merely for testing positive for marijuana use, with some exceptions.
"If we're going to legalize the substance, you should talk about individual liberties and what people want to do on their weekends," the bill's sponsor, Rep. Bob Morgan (D) told local NBC affiliate WGEM before the vote. "We should allow people to make good choices and not be discriminated against in the workplace because of those choices as long as it's not affecting the workplace."
In 2019, Illinois became the first state to legalize cannabis and launch a retail system for adults through an act of the legislature rather than a voter initiative. Last year the state saw more than $1 billion in sales of recreational cannabis products.
Morgan's workplace protection legislation contains exceptions for certain categories of employees, for example jobs where workers operate heavy machinery or aircraft, carry a weapon, perform emergency services or perform other safety-sensitive tasks. Companies could also still fire employees for being impaired by cannabis while at work.
Organizations that exist to promote drug abstinence would also be exempt from the change.
The House passed an amended version of Morgan's bill, HB 4116, on a 61–41 vote on Thursday, with one member voting present. Lawmakers approved two amendments, including one that replaced the original bill in its entirety and another that modified the new language.
The House Labor and Commerce Committee had approved the plan a day earlier.
Thank you to the Labor and Commerce Committee for passing my important Justice in the Workplace bill. Next up: House Floor! pic.twitter.com/nJOOpy3wrd

— Bob Morgan (@RepBobMorgan) March 2, 2022
As amended, the measure would protect workers who use lawful products off of job premises during nonworking hours and when the employee is not on call. Workers at entities that are contractors of the federal Department of Transportation would not receive the protection, nor would the bill add any additional protections under the state's workers' compensation law.
Some observers, including local news talk radio station WROK, have pointed out that the bill as currently written would apparently only protect workers who test positive for relatively low amounts of cannabis. Among the bill's exceptions, it says employers can fire workers whose test results meet or exceed the legal limits set forth in the state's vehicle code, which is meant to prohibit impaired driving.
In Illinois, drivers are considered impaired if they test positive for THC at a concentration of greater than 5 nanograms per milliliter of blood—or 10 ng/mL of other bodily fluids, such as saliva or urine—within two hours of driving. That limit is seen as too low by some critics, who note that THC levels can remain high in users' bloodstreams days or weeks after demonstrable impairment.
Setting a similar limit for workers in general could mean employees' jobs would be at risk even for off-duty cannabis use, for instance smoking a joint the night before work and then showing up the next morning, even if that worker demonstrates no indication of impairment.
The Illinois Manufacturers' Association (IMA), which represents a number of large employers in the state, remains neutral on the bill, WGEM reported on Wednesday.
"We don't believe that the bill is perfect. I think we are going to continue to work on the safety-sensitive position in the Senate," said IMA's government affairs director, Donovan Griffith. "But, to that point, Rep. Morgan has been working with the business community tirelessly. I believe all of the amendments he has made up to this point…have been done at the request of the business community."
In Washington, D.C., meanwhile, a District Council committee this week unanimously approved their own workplace protections for cannabis consumers. Sponsored by Councilmember Trayon White (D), the measure would ban most work places from subjecting job applicants to pre-employment drug testing.
"This is an important step towards eliminating historic inequities of cannabis use," White said at the committee hearing, "and ensuring that those who use cannabis medically or recreationally are not penalized in their work spaces [for what they do] on their private time."
The moves are consistent with efforts in other states to loosen drug testing policies.
In New York, for example, the state Department of Labor announced last year that employers are no longer allowed to drug test most workers for marijuana. Prior to the passage of statewide legalization, local New York City officials had also established a ban on pre-employment screening for marijuana.
Drug testing and workplace issues related to cannabis use have become hot topics as more states move to end criminalization. Amazon, the country's second-largest employer, has said that its earlier decision to end drug testing for cannabis will also be retroactive, meaning former workers and applicants who were punished for testing positive for THC will have their employment eligibility restored.
Lawmakers in the Senate and House have both included language in recent appropriations reports urging a review of employment policies for federal agencies with respect to personal use of cannabis. The House version passed in July, while the Senate Democrats' report was released later last year.
The White House Office of Personnel Management (OPM) recently issued a memo to federal agencies that says admitting to past marijuana use should not automatically disqualify people from being employed in the federal government.
U.S. Senate Candidate Gary Chambers Visits Drive-Thru Marijuana Dispensary In Follow-Up To Blunt-Smoking Ad