Federal Prosecutor Emphasizes Psychedelic Mushrooms Can't Be Sold In Denver Dispensaries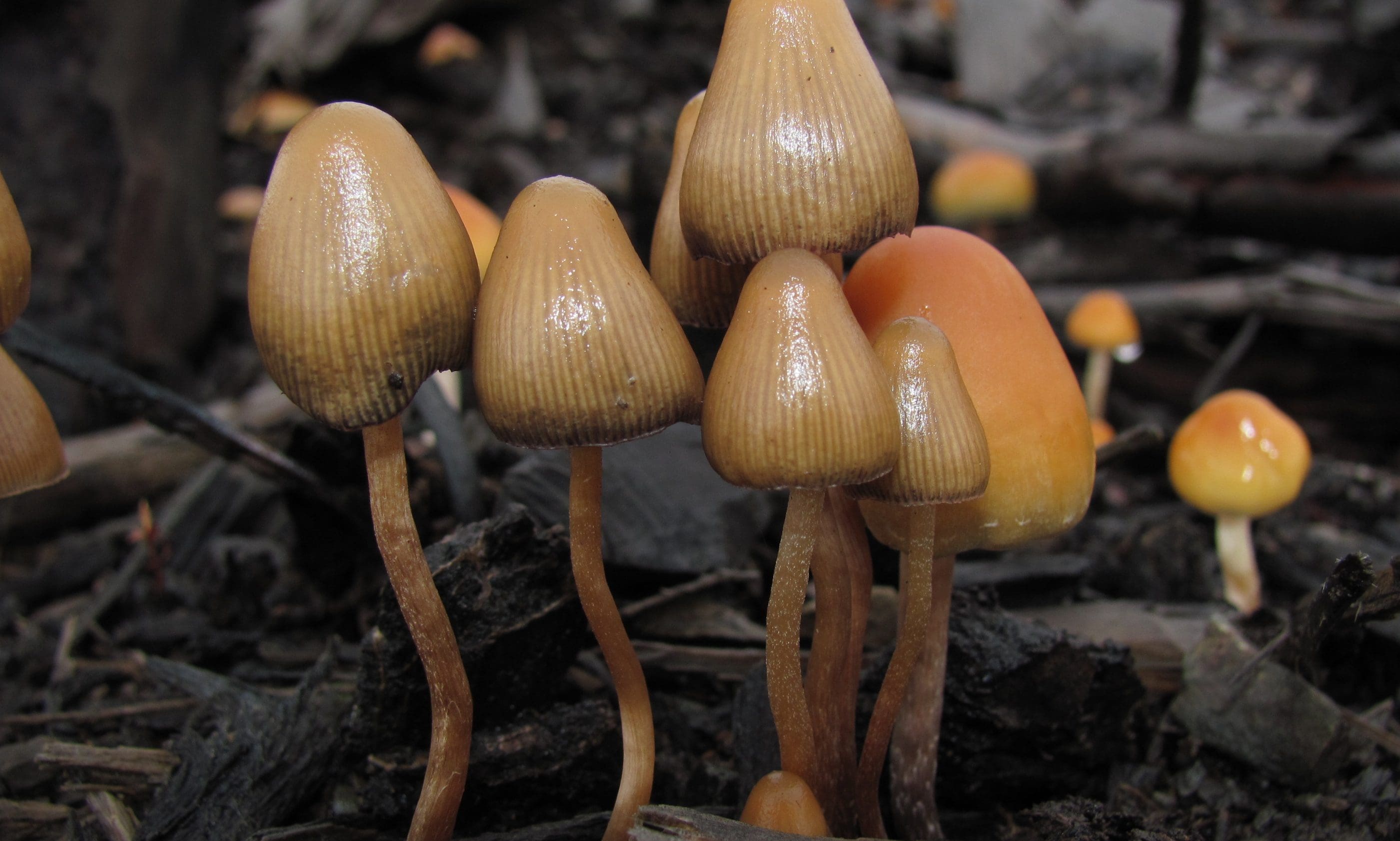 Any attempt to sell so-called magic mushrooms in Colorado marijuana dispensaries would not be tolerated, a federal prosecutor said last week.
Jason Dunn, the U.S. attorney for the District of Colorado, weighed in on psilocybin reform during a cannabis summit in Oregon that featured multiple federal prosecutors, regulators, public health officials and marijuana industry stakeholders.
Michael Krawitz, the executive director of Veterans for Medical Cannabis Access, who attended the closed-door meeting, told Marijuana Moment that Dunn proactively brought up the psilocybin decriminalization measure that Denver voters approved earlier this year during his presentation.
"I really don't feel a witch hunt or anything from the U.S. prosecutors on cannabis," Krawitz said. "That being said, the prosecutor from Colorado made a very strong statement about mushrooms. He said this isn't going to float."
Discussing Denver's historic vote to make psilocybin offenses the city's lowest law enforcement priority, Dunn said the policy change should not leave anyone with the impression that psychedelic mushrooms can be sold at cannabis shops or anywhere else. The decriminalization initiative makes clear such sales would not be permissible, a point that the measure's backers emphasized during and after their campaign.
"They're very cognizant of the lowest priority initiative in Denver and they're like, 'if you try go down that lane with medical mushrooms, it's not going float.' They're not going to tolerate that," Krawtiz said. "I thought that was rather interesting—the line is somewhere beyond cannabis and somewhere before mushrooms evidently."
Both psilocybin and marijuana are illegal Schedule I substances.
The vote in Denver was quickly followed by a broader psychedelics decriminalization measure passing in Oakland, California. Efforts to reduce criminal penalties for adults who use, possess or cultivate such substances are spreading nationwide, with the help of reform groups like SPORE and Decriminalize Nature.
At this point, psychedelics reform initiatives that have been enacted are primarily focused on simple decriminalization, and there's not an active campaign to allow sales of any such substances in Colorado. However, activists are collecting signatures to put an initiative to legalize therapeutic use of psilocybin on Oregon's 2020 ballot—a campaign that's generated controversy over the measure's omission of broader decriminalization provisions contained in an earlier draft.
The marijuana summit involved a panel discussion with seven federal prosecutors, led by U.S. Attorney for the District of Oregon Billy Williams, who also serves at the head of the Justice Department's Marijuana Working Group. Representatives from the Food and Drug Administration (FDA), U.S. Department of Agriculture (USDA), the surgeon general's office and cannabis companies also participated in the event.
Marijuana Moment reached out to Williams's office to inquire about his position on psilocybin reform but a representative was not immediately available. Dunn's office also did not respond to a request for clarification by the time of publication.
According to Krawitz, the overall tone of the conversations at the summit wasn't especially hostile to marijuana legalization despite that fact that U.S. attorneys must adhere to federal law. Describing enforcement priorities, the prosecutors said that they were focused on going after entities that violate federal and state cannabis laws dually—and one emphasized that individual medical cannabis patients were not targets.
"The vibe that I got from [the summit] was really actually pretty good," he said. "I wouldn't say that they're any better educated than they've ever been—U.S. attorneys are kind of the generals in the war on drugs and they seem to get all of their talking points from NIDA," the National Institute on Drug Abuse.
That said, "they seem to be opening up to more information."
The meeting did include a presentation from the deputy surgeon general, who discussed risks associated with underage cannabis use and echoed points made by Surgeon General Jerome Adams, who issued an advisory last month warning against marijuana consumption by adolescents and pregnant women.
Krawitz spoke to Deputy Surgeon General Erica Schwartz following her presentation and explained that certain talking points Adams has employed lack nuance by, for example, neglecting to acknowledge that a synthesized version of THC is an FDA-approved drug for the treatment of nausea from chemotherapy and to stimulate appetite.
The advocate said his points were well-received by Schwartz, who asked him to write a letter detailing the information he described and said that she'd put that letter before Adams.
There was also talk of dangers associated with driving under the influence of THC at the event.
Big 👍to @USAO_OR Billy Williams for hosting the 2019 Marijuana Summit. It's clear Oregon was ill-prepared for state legalization. Infrastructure & facts lacking. @KevinSabet @learnaboutsam @DEAHQ @CityofWoodburn @TheIACP @RogueDew @Lines_for_Life @OregonGovBrown @WoodburnPolice pic.twitter.com/4E4CCzXUrU

— Chief Jim Ferraris (@chiefferraris) September 6, 2019
The president of prohibitionist group Smart Approaches to Marijuana, Kevin Sabet, who has fostered a close relationship with the surgeon general, also spoke at the summit.
FDA and USDA discussed their respective efforts to develop regulations for hemp and CBD since the crop was federally legalized.
USDA announced that the department's draft interim final rule for regulating hemp is now undergoing an interagency review with the White House Office of Management and Budget, according to a presentation slide obtained by Marijuana Moment.
The Department of Justice's Office of Legal Policy is also doing a review on the proposal, which USDA aims to publish this fall.
Berkeley City Council To Vote On Decriminalizing Psychedelics
Photo courtesy of Wikimedia/Mushroom Observer.