Berkeley City Council To Vote On Decriminalizing Psychedelics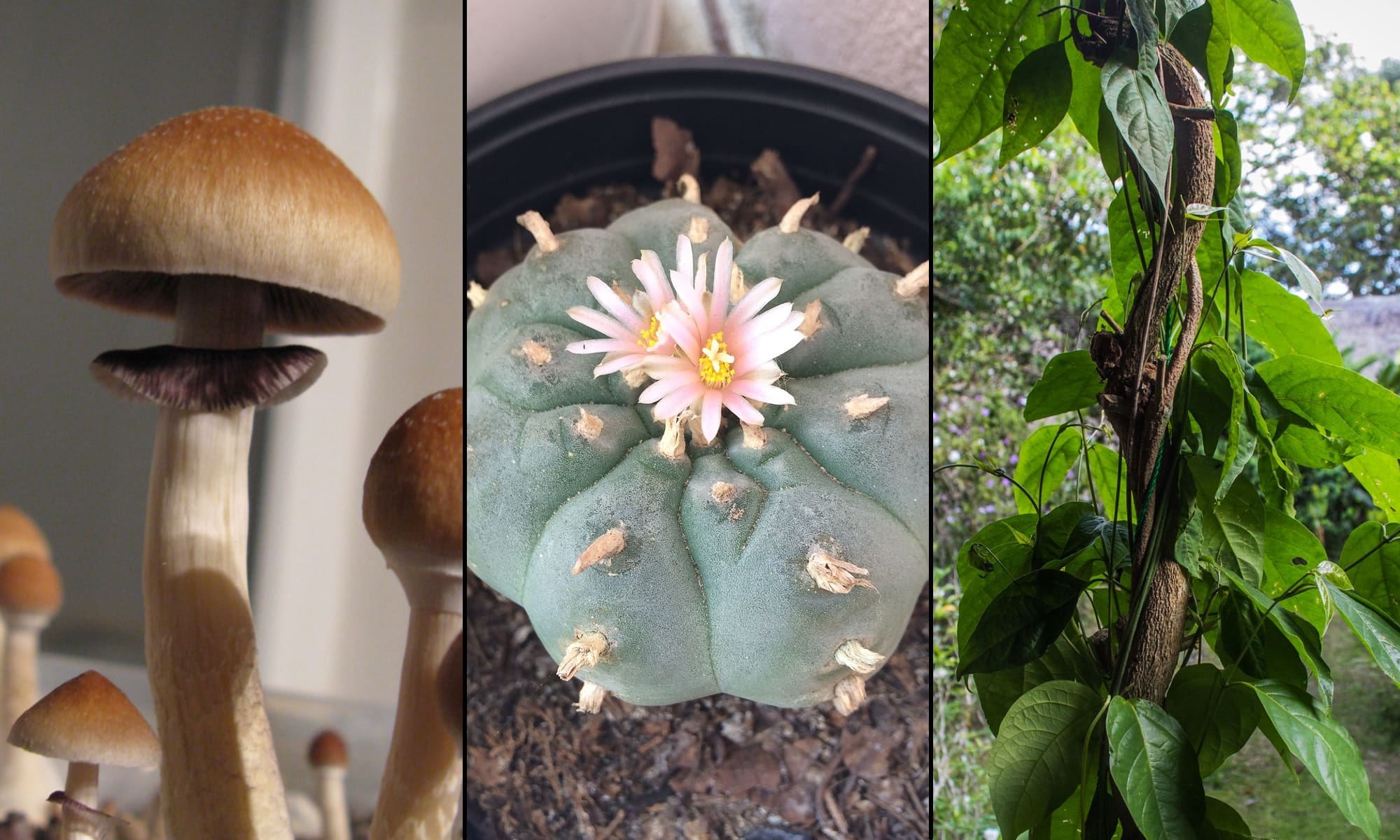 The Berkeley, California City Council will decide next week whether to advance a resolution to decriminalize psychedelics like psilocybin mushrooms and ayahuasca.
The development comes two months after the body's Public Safety Committee unanimously voted to send the measure to a separate commission focused on health. The full Council will either approve or reject that recommendation on Tuesday.
The resolution, which was revised following the earlier committee vote, stipulates that "no department, agency, board, commission, officer or employee of the city, including without limitation, Berkeley Police Department personnel, shall use any city funds or resources to assist in the enforcement of laws imposing criminal penalties for the use and possession of Entheogenic Plants by adults of at least 21 years of age."
Entheogenic plants are defined under the measure as "plants and natural sources such as mushrooms, cacti, iboga containing plants and/or extracted combinations of plants similar to ayahuasca; and limited to those containing the following types of compounds: indole amines, tryptamines, phenethylamines."
The original resolution has been revised to include additional context about the state of psychedelics research, remove certain recommendations about using the substances and note that people interested in consuming psychedelics should "consult their doctor beforehand and take the utmost medical precaution when doing so."
The measure is on the consent calendar for Tuesday, indicating that it will be acted on without much debate. If the Berkeley Community Health Commission later approves the resolution, it will go back to the full City Council for final approval, Reason reported.
Psychedelics are getting significant attention in 2019, with two cities having already voted to decriminalize the substances: first Denver and then Oakland. Decriminalize Nature, the group behind the Oakland resolution that is also leading the effort in Berkeley, said that it's coordinating with activists around the country to get similar policies enacted.
In Oregon, a campaign to legalize psilocybin mushrooms for medical purposes is gaining traction as well, though its decision to revise an original initiative to exclude a decriminalization component has created controversy among other reform advocates.
The scientific community is also expressing renewed interest in psychedelics. Johns Hopkins University announced on Wednesday that it is launching the nation's first-ever research facility dedicated exclusively to exploring the potential benefits of substances like psilocybin.
Johns Hopkins University Announces Nation's First-Ever Psychedelics Research Center
Photo elements courtesy of carlosemmaskype and Apollo.
Marijuana Expungements Hinge On Result Of Arizona Prosecutor Race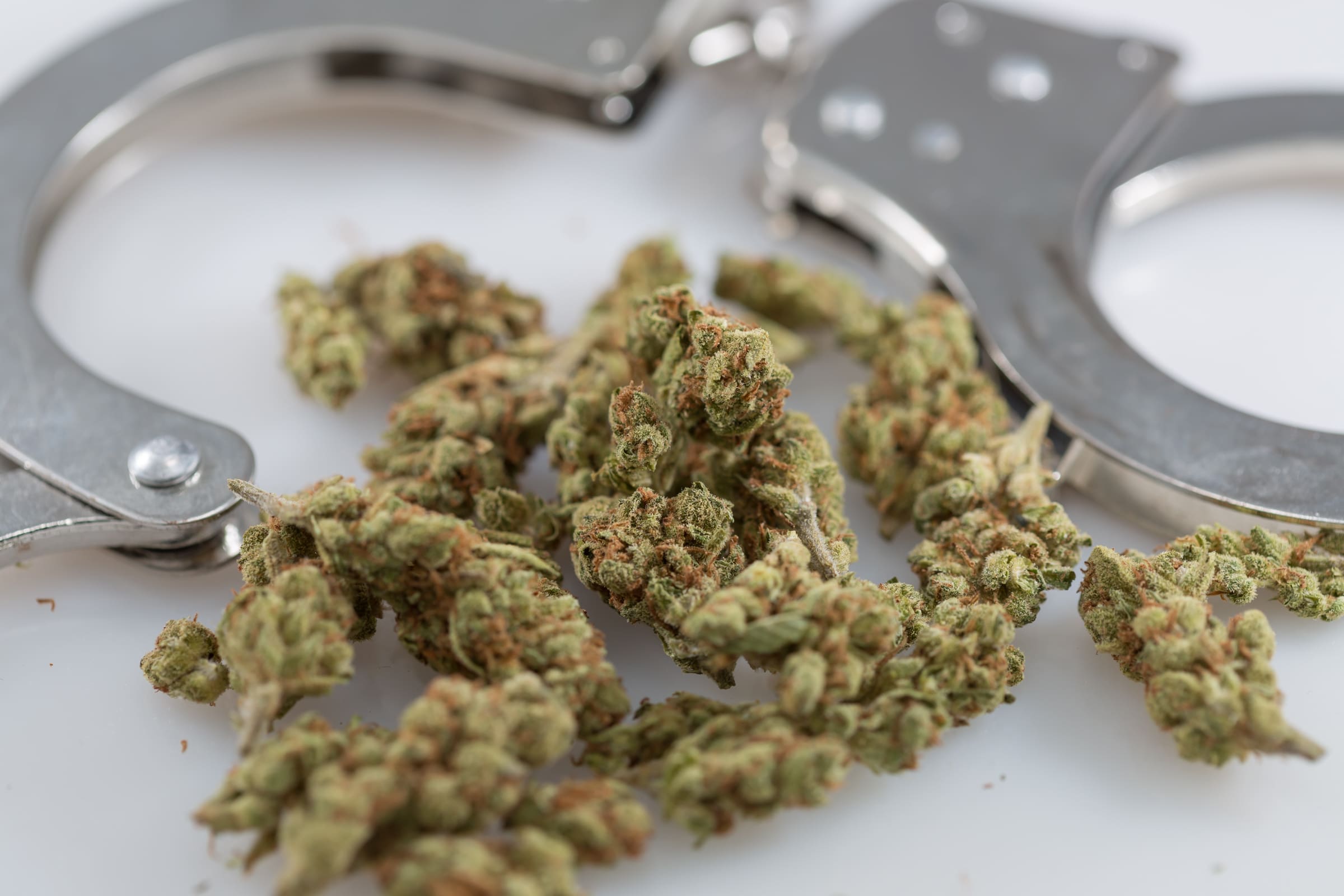 One candidate for Maricopa County attorney says she'll make clearing past marijuana convictions 'universal and automatic' if elected. The other has not said she would do anything to support expunging criminal records.
By Meg O'Connor, The Appeal
Arizona could soon join 11 other states that have legalized recreational marijuana. In two weeks, residents will have a chance to vote on Proposition 207, a ballot initiative that would allow people 21 and older to possess up to an ounce of marijuana, reduce the criminal penalties for other marijuana possession offenses, and pave the way for hundreds of thousands of people to expunge past convictions. If it passes, the state's top prosecutors could play a huge role in upholding the law and facilitating—or thwarting—people's petitions to clear their criminal records.
"In Pima and Maricopa [counties], Democrats are running in support of expungement and talking about how they will direct folks in their office to process mass expungements," said Stacy Pearson, a political consultant for the campaign to pass Prop 207. "I think who is in office is critically important. How these prosecuting agencies respond to petitions is going to be key."
Legalizing recreational marijuana and providing a path to expungement would be a major shift for Arizona, where possession of even a small amount is a felony punishable by up to two years in prison and a $150,000 fine. Though a proposition passed in 1996 prevents people from being sent to prison for their first or second marijuana possession offense, people were often instead diverted to the Treatment Assessment Screening Center (TASC)—a program facing a federal civil rights lawsuit for allegedly being a money-making racket that extorts poor people by threatening them with felony prosecution. Adel scrapped TASC and switched to a different felony diversion program, and the TASC lawsuit is moving toward a settlement.
Still over 100 people are currently incarcerated for marijuana possession in Arizona, and more than 15,000 people were arrested for marijuana possession statewide in 2018. ACLU reports on arrest, charging, and sentencing data have found that people of color are disproportionately affected by marijuana criminalization: Black Arizona residents are about three times more likely to be arrested for marijuana offenses than white residents, and Black and Hispanic people prosecuted by the Maricopa County Attorney's Office face longer sentences for marijuana possession than white people.
"These laws have impacted people of color far more than white folks despite white people using marijuana at comparable rates," said Jonathan Udell, the communications director for Arizona NORML and an attorney at Rose Law Group. "Arizona is the one state where possession of any amount of marijuana constitutes a felony. That has all kinds of impacts on people. Literally just possessing a small amount of a plant can ruin the rest of your life."
Besides suffering the criminal penalties, like prison time and steep fees, a person with a marijuana conviction on their record in Arizona can have difficulty finding a job (and the healthcare that comes with it) and housing. Immigration status, eligibility to receive public funds like welfare benefits and student loans, and voting rights can also be threatened by a felony conviction.
Whoever is elected Maricopa County attorney this November will have a significant effect on the way marijuana continues to be prosecuted in the state, and could either help or hinder the effort to expunge past criminal convictions. (The county is home to Phoenix and 4.5 million of Arizona's nearly 7 million residents.) Julie Gunnigle, the Democratic challenger for the top prosecutor role, has pledged to do everything she can to help people expunge marijuana possession convictions if Prop 207 passes, while the incumbent county attorney, Republican Allister Adel, has said only that she would enforce the new law if it passes and did not respond when asked if she would do anything to support the expungement process.
If Prop 207 passes, Arizonans can submit petitions to expunge past marijuana convictions to the court. Certain marijuana offenses would be eligible for expungement, and anyone who applies for expungement will be considered qualified unless proven otherwise. The onus is on the prosecutor's office to contest the petition. If it doesn't contest the petition within 30 days, the conviction is expunged, Pearson, the political consultant, said.
Through her campaign manager, Gunnigle told The Appeal she supports Prop 207 and thinks the opportunity for expungement included in the initiative is especially important. She said she is committed to creating an expungement process that "is both universal and automatic." And if the measure passes, Gunnigle said she would dismiss any pending cases involving possession of less than one ounce of marijuana.
"On day one, I would dismiss every pending low-level marijuana case, and make office policy that no personal-use amounts of cannabis will be charged and [that] no objections will be filed when those convicted of such offenses move to set aside their convictions," she said in a March questionnaire from the American Civil Liberties Union of Arizona. In a second questionnaire in August, Gunnigle said, "I will do everything possible to support people seeking to expunge old marijuana possession convictions."
Adel's campaign spokesperson did not directly respond when asked whether she supports the measure, and whether she would dismiss any pending cases involving possession of less than one ounce of marijuana if it passes.
"Proposition 207 is not retroactive," the spokesperson, Lorna Romero, said instead, "and if it is to pass it will be the law going forward, and one that the office will follow and implement according to the letter of the law."
The "letter of the law" does leave a few openings where, should Arizona county attorneys choose to do so, prosecutors could still seek harsh penalties for marijuana possession. After Arizona legalized medical marijuana in 2010, former Maricopa County Attorney Bill Montgomery tried to get around the law by threatening to prosecute medical marijuana patients for concentrates. In 2013, Montgomery brought charges against a medical marijuana patient over one piece of THC-infused candy. Advocates fear the wrong county attorney could continue to flout the will of the voters should Prop 207 pass. Before she was appointed to the county attorney role last year, Adel said Montgomery had "served our county well" and that she'd "be honored to build upon that legacy."
Prop 207 would also allow adults over the age of 21 to grow up to six marijuana plants at their home. It's possible that the marijuana plants you could legally grow in your home could produce more marijuana than the one ounce you are legally allowed to possess.
"There's some open-ended legal questions there," Udell from NORML said. "That raises some concerns in my mind. … I think if you had someone like Allister Adel in office, there'd be more of a chance that she could go after people for stuff like that."
Gunnigle said it is up to the state legislature to pass laws to close the loopholes if Prop 207 passes, but that she would decline to prosecute "personal use cases of marijuana, including concentrates."
Even if Prop 207 doesn't pass, Gunnigle has pledged not to prosecute people for personal possession of marijuana. She told The Appeal that if she is elected, she would "issue a memo directing all prosecutors not to charge personal use marijuana cases" on her first day in office, and "review and dismiss all pending cases that were previously charged."
Adel's campaign did not directly respond when asked whether she would do anything to ensure the legal loopholes are not used to prosecute people harshly for marijuana. She has also not said whether she would decline to prosecute all cases of personal possession of marijuana.
"Maricopa County [Attorney] Allister Adel believes in a 'treatment first' approach where we need to look at the offender and not the offense," Romero told The Appeal. "For low-level drug possession crimes, her priority is to get the defendant services they need to treat addiction. These types of crimes are ideal for the Felony Diversion Program she established."
Under that felony diversion program, people can get their drug possession charges dismissed—as long as they successfully complete the program. In August, Adel also implemented a new policy allowing anyone who was arrested for simple marijuana possession to avoid prosecution if they obtain a medical marijuana card. Critics have pointed out that the policy only helps those who can afford a card.
A ballot measure to legalize recreational weed in Arizona failed by a slim margin in 2016. Now, it seems more likely that the measure could pass. Several recent polls have shown majority support for Prop 207. A recent poll from Data For Progress and The Justice Collaborative Institute found that a majority of likely voters in Maricopa County are more inclined to vote for a county attorney who supports ending prosecution for marijuana possession offenses and expunging previous possession convictions.  (The Justice Collaborative Institute and The Appeal are both independent projects of The Justice Collaborative.)
Justin Strekal, NORML's political director, said prosecutors worked to expunge convictions right away in some jurisdictions where recreational marijuana has been legalized. "In other jurisdictions," Strekal said, "that justice is delayed, and the collateral consequences of having criminal records continues to hold people back."
"That's where the impact of having partners in local office is absolutely critical," said Strekal. "It can mean the difference between life and death for these individuals when holding on to these criminal records can prevent people from getting a job that could get them healthcare."
This story was first published by The Appeal.
The Appeal is a non-profit media organization that produces news and commentary on how policy, politics, and the legal system affect America's most vulnerable people.
Colorado Governor Tells Texas Not To Legalize Marijuana So His Own State Can Get More Tourists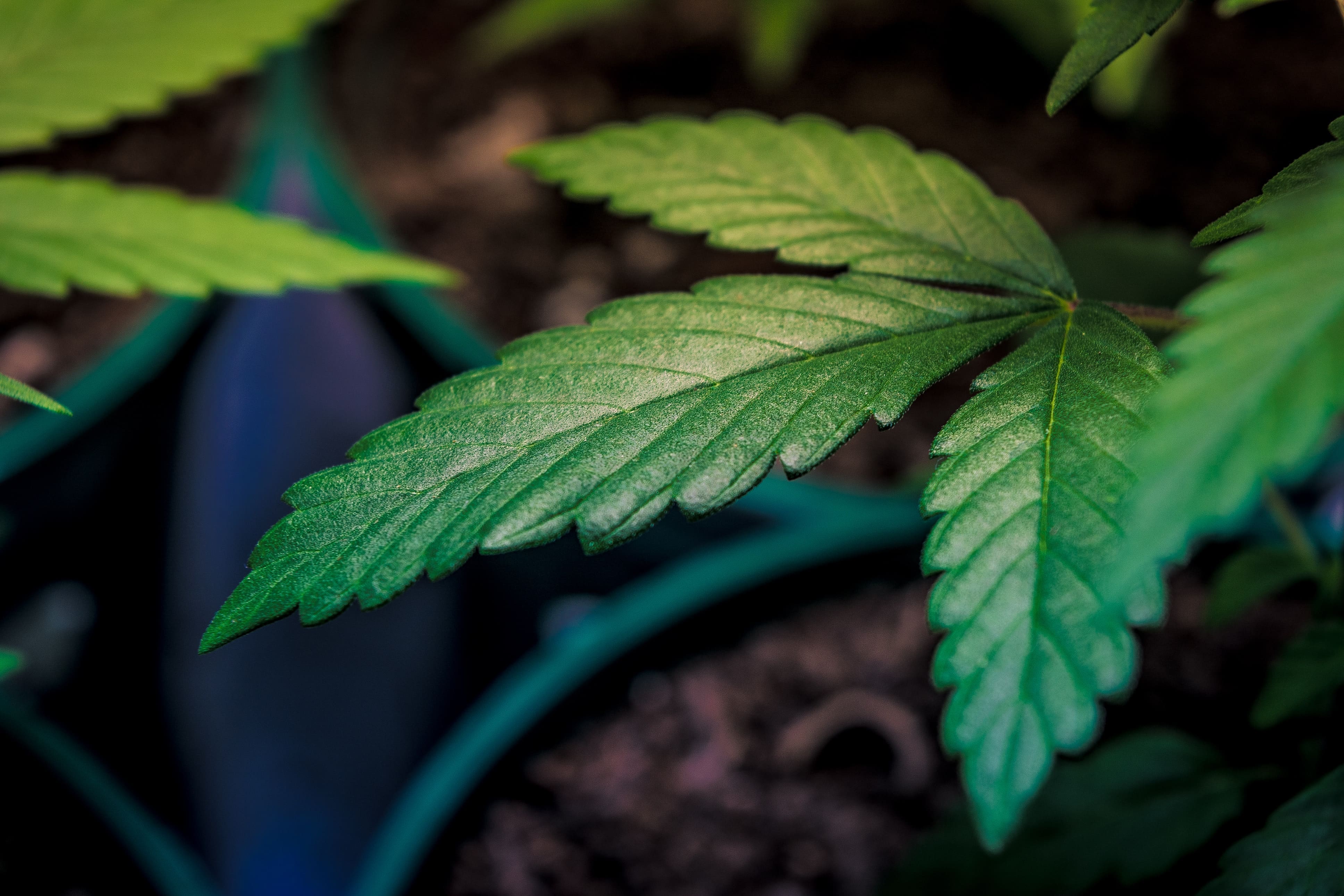 The governor of Colorado is jokingly discouraging Texas from legalizing marijuana, saying it would mean less tax revenue for his own state from cannabis tourism.
Gov. Jared Polis (D) was responding to a Marijuana Moment report on a new economic analysis that showed how Texas stands to generate billions in tax revenue and tens of thousands of jobs if it enacted the policy change.
That analysis might be true, the governor tweeted, "BUT it would reduce tourism to Colorado, so make sure to consider Colorado first in any Texas decisions."
Yes BUT it would reduce tourism to Colorado, so make sure to consider Colorado first in any Texas decisions https://t.co/5Gh8bNBKu0

— Jared Polis (@jaredpolis) October 20, 2020
Polis has been known to quip about the marijuana tourism dollars his state receives from non-residents.
Shortly after he was sworn in last year, the governor said "we get a lot of extra business from people coming into our state" and so "from the economic perspective in Colorado, I'd love other states to go slowly so that we can continue to see all these benefits for Colorado."
"For years, I'd been sort of countering this sort of dire picture of Colorado," he said. "But again, if they think that it's bad, it's better for us to have less competition at this point. So I mean, if I'm looking at it as governor, I would hope they halt their efforts and send all their business here."
That said, despite his interest in preserving cannabis tourism for Colorado, during a Reddit Ask Me Anything session in May, he jokingly entertained the idea of using hypnosis to convince Ohio's governor to advance legalization in the state.
While he's been quick to note the economic benefits of regulating marijuana sales, Polis has also emphasized the need for restorative justice in the industry. Earlier this month, he exercised new clemency powers to grant nearly 3,000 pardons for people convicted of low-level marijuana possession.
Meanwhile, Polis isn't alone in touting the fact that his state sells legal marijuana to people who live in places where it is still prohibited.
Illinois Gov. J.B. Pritzker (D), during his State of the State speech earlier this year, talked about how his state's new recreational cannabis market "gives us a chance to collect tax revenue from the residents of Wisconsin, Missouri, Iowa and Indiana."
Indeed, the state has continued to see record-breaking cannabis sales month after month, including tens of millions of dollars worth to out-of-state residents.
Trump Campaign Orders Mississippi Medical Marijuana Activists To Cease Using President's Name
State And Local Marijuana Regulators Demand Congress Prioritize Federal Legalization Bill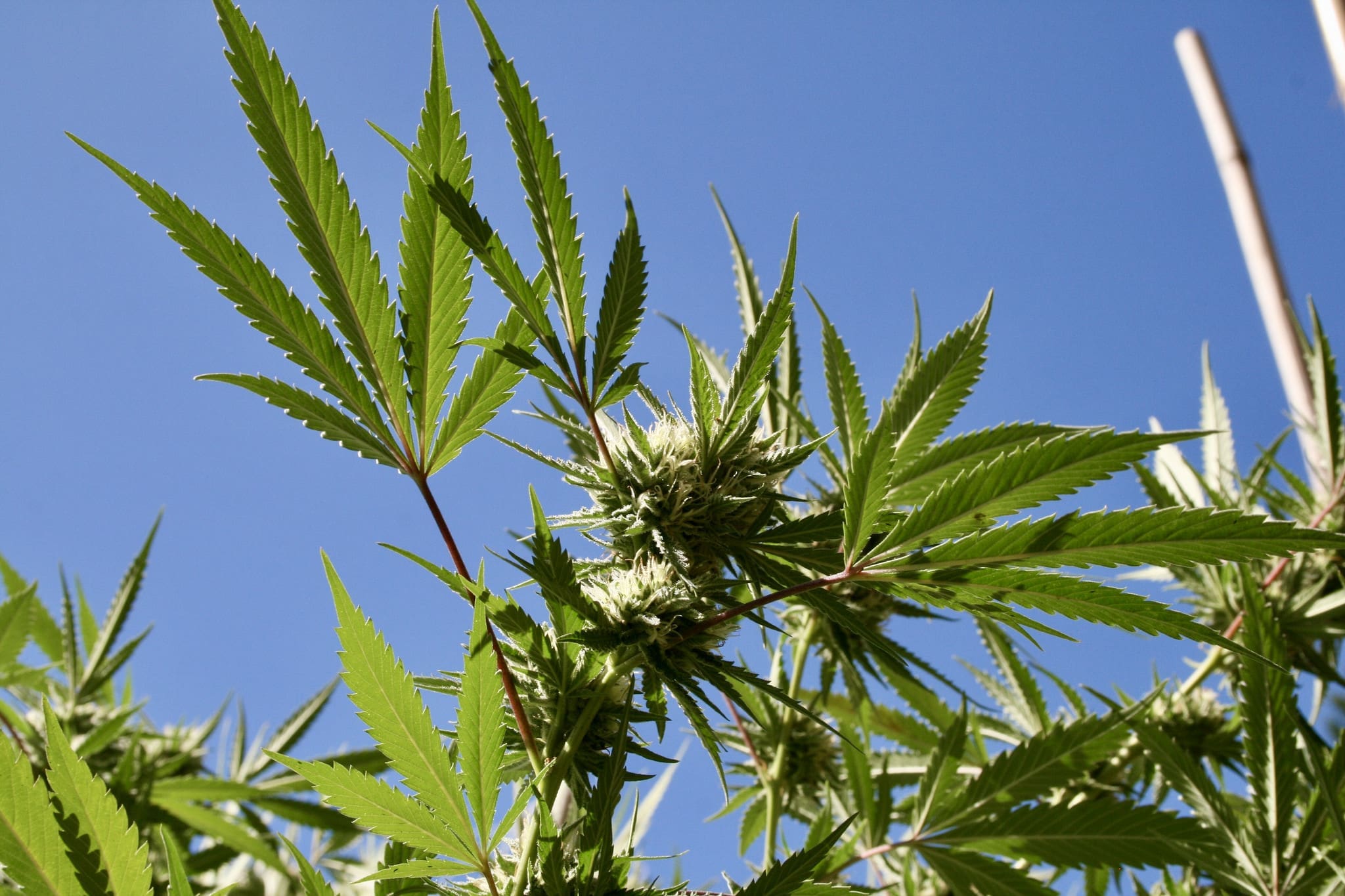 A coalition of state and local marijuana regulators sent a letter to House leadership on Wednesday, demanding that they prioritize a marijuana legalization bill that's expected to get a floor vote following the election.
The letter, which is being supported by the Drug Policy Alliance (DPA), says that regulators "need comprehensive support in their individual and collective efforts to more responsibly and equitably manage challenges and develop solutions associated with cannabis and cannabis policy."
They said the Marijuana Opportunity, Reinvestment and Expungement (MORE) Act represents a solution, and they urged legislators to vote in favor of it when it comes up for a vote.
Enacting the reform "would ensure that the federal government is a partner to state and municipal regulators both in our collective responsibility to serve our community through the reform of failed cannabis policies and in our collective responsibility to recognize and correct injustices," they wrote, adding that criminalization has created "widespread" harms that disproportionately impact communities of color.
🚨BREAKING🚨 @DrugPolicyOrg Joins State & Municipal Cannabis Regulators in Calling on Congress to Prioritize Federal Marijuana Reform by Passing #MOREAct 📢 FULL QUOTE from @DPA_ONA Dir. @MaritzaCPerez IN THREAD 👇 https://t.co/NPXrZ6LLK6

— Matt Sutton (@MattSuttonEP) October 21, 2020
"As such, our attempts to eliminate these harms must be systemic and comprehensive and will require collective leadership at every level of government and collaboration amongst both the public and private sectors in order to achieve outcomes by centering equity in cannabis policy development, reform and implementation," they wrote.
Nine regulators from Los Angeles, Oakland, Portland, Sacramento, San Francisco, Massachusetts and Illinois signed the letter.
"For those of us who manage state and municipal cannabis policies, and for those individuals who have been and continue to be impacted by cannabis policy, the need for comprehensive federal reform is clear and urgent," the letter states. "Existing federal prohibition policies are antithetical to our collective responsibility to promote policies that are based in science, compassion and harm reduction."
Leadership initially signaled that a floor vote on the MORE Act would happen in September, but following pushback from certain centrist Democrats who worried about the optics of advancing marijuana reform before another coronavirus relief package, it was postponed until after the election.
Majority Leader Steny Hoyer (D-MD) subsequently made a commitment that the body would bring up the bill sometime "later this autumn." While advocates were disappointed by the delay, they're confident the MORE Act will clear the chamber with some bipartisan support when it's ultimately scheduled for action.
Rep. Don Young (R-AK) said last month that he was "confident" it would pass the House.
Rep. Matt Gaetz (R-FL), the sole GOP cosponsor on the bill, also said that he would be voting "yes" on the MORE Act, though he expressed criticism about a provision that would impose a federal excise tax on marijuana sales to be reinvested in communities most impacted by the drug war, calling them "reparations."
Rep. Tom McClintock (R-CA) said "I intend to vote yes on the bill" in an interview with Politico.
McClintock, along with Gaetz, voted for the MORE Act when it was marked up by the Judiciary Committee last year.
"These regulators know first-hand the complications of regulating a substance that remains illegal at the federal level and the harms imposed as a result on communities of color and low-income people," Maritza Perez, director of national affairs at DPA, said in a press release. "They also understand that creating a safe and equitable industry, which the MORE Act does, provides a historic opportunity to begin repairing the extensive damage prohibition has caused over the last 50 years."
Prior to the vote's postponement, DPA and more than 120 other civil rights and drug policy reform groups such as the ACLU and NAACP sent a letter to House leadership emphasizing the need to pass the MORE Act to promote social justice.
Read the latest letter from the regulators on cannabis reform below:
Regulator Letter More Act by Marijuana Moment
Key New Jersey Senate Committee Holds Marijuana Legalization Hearing Ahead Of Referendum Vote
Photo courtesy of Brian Shamblen.