Bill On Trump's Desk Would Allow Marijuana (And Maybe MDMA) For Some Patients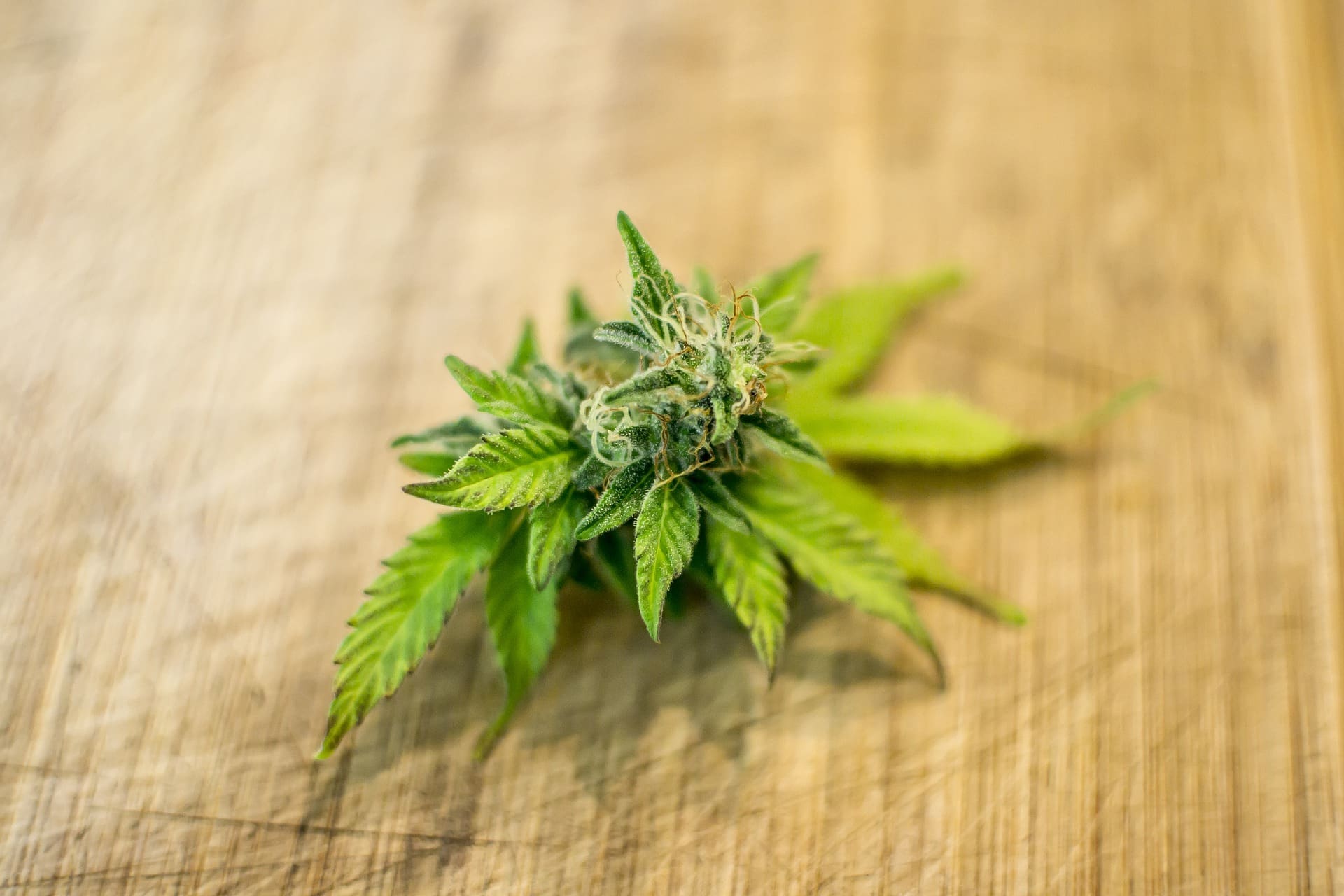 Seriously ill patients would finally be allowed to use marijuana — and potentially MDMA and psilocybin — without violating federal law under a congressionally approved bill now heading to President Trump's desk.
The bill, know as the "Right to Try Act," would give certain patients access to drugs that have not yet received U.S. Food and Drug Administration approval for broad use. The House voted 250 – 169 to pass the legislation on Tuesday, and it cleared the Senate by unanimous consent last August.
In order to qualify under the new program, a drug must have completed a phase 1 clinical trial, be under active development, and meet certain other criteria:
"(2) the term 'eligible investigational drug' means an investigational drug (as such term is used in section 561)—
"(A) for which a Phase 1 clinical trial has been completed;
"(B) that has not been approved or licensed for any use under section 505 of this Act or section 351 of the Public Health Service Act;
"(C) (i) for which an application has been filed under section 505(b) of this Act or section 351(a) of the Public Health Service Act; or
"(ii) that is under investigation in a clinical trial that—
"(I) is intended to form the primary basis of a claim of effectiveness in support of approval or licensure under section 505 of this Act or section 351 of the Public Health Service Act; and
"(II) is the subject of an active investigational new drug application under section 505(i) of this Act or section 351(a)(3) of the Public Health Service Act, as applicable; and
"(D) the active development or production of which is ongoing and has not been discontinued by the manufacturer or placed on clinical hold under section 505(i); and
Marijuana meets all of those criteria, thanks to research on medical cannabis use by military veterans with post-traumatic stress disorder that is being funded by the Multidisciplinary Association for Psychedelic Studies (MAPS). That research is currently in Phase 2.
MDMA, commonly known as "ecstasy," and psilocybin, the active ingredient in psychedelic mushrooms, have undergone Phase 1 and 2 clinical trials, with Phase 3 research on the way.
But while marijuana and potentially the other substances would be eligible for limited legal use under the new law once it is enacted, only patients who are seriously ill would be allowed to participate.
The legislation specifies that a qualifying patient must have been diagnosed with a life-threatening disease or condition, have exhausted approved treatment options and be unable to participate in the clinical trials themselves. A physician who is in good standing with a licensing board would then be able to certify the patient for access.
While the short title of the bill summarizes that it provides for the use of "unapproved medical products by patients diagnosed with a terminal illness in accordance with State law" (emphasis added), the legislative text itself provides no specific limitation concerning state laws. Thus, while patients who would otherwise qualify for medical cannabis access in their states would be clearly protected from federal harassment, it is somewhat of an open question as to whether the the use of psilocybin and MDMA, which are not legal for any use in any state, would be federally shielded.
That caveat aside, advocates are hopeful that the new law, when it is signed, could allow more patients to access substances that have until now only been available in limited clinical trials or through underground, unregulated therapy sessions.
"It seems passing Right to Try would grant people facing death across the country tremendous relief by allowing access to MDMA-therapy and psilocybin-therapy," Natalie Lyla Ginsberg, MAPS's policy and advocacy director, told Marijuana Moment in an email. "Both forms of psychedelic-therapy have been specifically researched as a treatment for anxiety associated with life-threatening illnesses, and have produced incredibly promising results, both for the patients and for their families and loved ones. We are hopeful Right to Try would inspire hospice centers to start integrating psychedelic therapy into their treatment."
President Trump called on lawmakers to pass the legislation during his State of the Union address earlier this year.
"We also believe that patients with terminal conditions — terminal illness — should have access to experimental treatment immediately that could potentially save their lives," he said. "People who are terminally ill should not have to go from country to country to seek a cure. I want to give them a chance right here at home. It is time for the Congress to give these wonderful, incredible Americans the right to try."
The House previously passed a similar bill in March (after it failed during a prior attempt). Rather than seek to reconcile the differences between the two chambers' proposals via a conference committee, a process that would require further Senate action that seems doubtful given broad Democratic opposition, House GOP leaders decided to simply pass the other chamber's bill in order to get it to the president.
California Gov. Jerry Brown Keeps Saying Mean Things About Marijuana Consumers
During his two stints as California governor—between 1975 and 1983, and 2011 and next January, when he is termed out and may finally retire from almost 50 years of public life—Jerry Brown has become known for several character traits.
He is frugal, to the point of parsimony. He is attentive to issues that are way out there. He is concerned about climate change. And he cannot stop making negative, non-germane non sequiturs about marijuana, his state's biggest cash crop.
In 2014, he suggested that neither California nor the United States could be a great economic power if marijuana was legalized, thanks to the shiftiness of "the potheads."
"The world's pretty dangerous, very competitive," he said during an appearance on NBC's Meet The Press. "I think we need to stay alert, if not 24 hours a day, more than some of the potheads might be able to put together."
Giving his reasoning why he opposed marijuana legalization, he mused, "how many people can get stoned and still have a great state or a great nation?"
Now, in a New York Times profile published on Tuesday, while speaking on the subject of climate change, Brown reached deep into his pocket for a very off-topic cannabis-themed barb.
"We either do nothing and smoke marijuana because it's legalized, or we put our shoulder to the plow and do everything we can," he told the paper on a recent afternoon (one of 23 interviews he gave that same day, according to the Times). "I don't know if I'm an optimist. I'm a realist."
Links between recreational marijuana use and some vague "dumbing-down" of the populace are unfounded, and are reminiscent of the spurious, race-baiting tactics employed by former drug czar Harry Anslinger.
The source of Brown's opprobrium towards marijuana is not immediately clear.
Before his election in 2010, Brown offered laconic yet incoherent reasoning for his adamant anti-legalization stance.
"You know, the number one drug on the street is marijuana. The cartels are increasingly taking over. This is a serious problem," he told an interviewer with GQ.
(At the time, California had a thriving medical cannabis industry. Legalized marijuana was later found to compel drug-traffickers to exit trade in the drug and seek other forms of income.)
"I think it's more prudent for California not to embrace a legalization strategy," he added. "I don't think fostering chemicals is a smart move."
He declined to engage with the interviewer when asked if he'd support a policy of prohibiting alcohol.
Brown's stance puts the 80-year-old at odds with most of his fellow California Democrats—chief among whom must be Lt. Gov. Gavin Newsom.
After opposing marijuana legalization in 2010, Newsom quickly hopped on board the cannabis bandwagon following Colorado and Washington's votes to end cannabis prohibition in 2012, and was the most prominent political backer of 2016's Prop. 64, which legalized recreational marijuana in California.
Newsom briefly mounted a bid for California governor a decade ago before he was boxed out by the better-funded and better-prepared elder statesman.
In recent years, Brown did eventually sign into law a package of bills that set up a regulated and taxed commercial cannabis industry in the state. But his outdated Reefer Madness views about people who consume marijuana seem to persist, if this week's Times interview is any indication.
Teen Marijuana Use Is Down In California Following Legalization, State-Funded Study Shows
Photo courtesy of Bob Tilden.
Legalizing Psilocybin Could Be The Next Frontier In Drug Policy Reform After Marijuana
Drug policy reform isn't likely to end with marijuana legalization—and if you're wondering what the next step in the broader movement could be, it's worth looking into psilocybin, the active ingredient in "magic mushrooms."
Earlier this month, state- and city-level campaigns to change psilocybin laws made small advancements. Organizers in Denver submitted two initiatives to decriminalize the psychedelic compound, which would appear on a citywide ballot in May 2019 if both or either receive enough signatures.
And in Oregon, a measure that would legalize psilocybin-assisted treatment entered the signature gathering stage. That measure would appear on a state ballot in 2020 if the effort succeeds.
"We're excited to gather signatures in support of establishing a community-based service framework, in which licensed providers, along with licensed producers of psilocybin mushrooms, can blaze new trails in Oregon in accordance with evolving practice standards," psychotherapist Tom Eckert, who is a chief petitioner for the measure, said in a press release.
Though there's still a lot of work to do on the marijuana reform front—and advocates haven't exactly joined arms with the psilocybin movement yet—the efforts share several parallels. For example, both cannabis and psilocybin are federally banned as Schedule I drugs, meaning the government considers them to have a high potential for abuse and to be medically useless.
Research disputes that position for both substances. While an admittedly larger body of research has demonstrated various therapeutic benefits of marijuana, several studies have found compelling evidence that psilocybin can provide relief for individuals suffering from conditions such as depression and addiction—and research is ongoing.
"To be clear, there's no scientific basis for psilocybin's continued inclusion on Schedule I," Angela Bacca, a strategist for the Psilocybin Service Initiative of Oregon, said. "It is imperative we change the law to match the reality and science because people are suffering who could otherwise benefit from this safe and uniquely effective service."
Neither the Denver nor Oregon measures would create a legal retail system for psilocybin, as has been seen throughout the U.S. for marijuana. And in Denver, organizers submitted two separate decriminalization initiatives in order to test the waters, seeing if there'd be enough support to include cultivation in the language of their primary decriminalization measure.
If that initiative fails, the group Denver for Psilocybin will put their energy toward a similar initiative that simply decriminalizes low-level possession and personal use.
"It's a natural right. It's a human right," Kevin Matthews, campaign director for Denver for Psilocybin, told Westword. "This one is our Hail Mary victory shot."
Organizers in California recently attempted to get a psilocybin decriminalization initiative on the 2018 ballot, but that effort failed.
Congresswoman Tulsi Gabbard Talks Marijuana And Psychedelics With Joe Rogan
Photo courtesy of Wikimedia/Mädi.
Beto O'Rourke Slams Drug War And Police Killing Of Botham Jean At Dallas Event
Rep. Beto O'Rourke (D-TX), who is running for U.S. Senate this year, spoke before an animated crowd at a Baptist church in Dallas on Friday, decrying the war on drugs and calling for the end of marijuana prohibition.
The candidate, who's made a strong showing in his race against incumbent Sen. Ted Cruz (R-TX), also commented on the recent killing of an unarmed black man, Botham Jean, at the hands of a Texas police officer.
"How can it be in this day and age—in this very year, in this community—that a young man, African American, in his own apartment, is shot and killed by a police officer?" O'Rourke asked. "And when we all want justice and the facts and the information to make an informed decision, what is released to the public? That he had a small amount of marijuana in his kitchen? How can that be just in this country?"
"How can we continue to lose the lives of unarmed black men in the United States of America at the hands of white police officers? That is not justice. That is not us. That can and must change. Are you with me on this?"
The audience responded with a resounding standing ovation.
See O'Rourke's marijuana and criminal justice comments roughly 31 minutes into his Facebook video below:
O'Rourke spent several minutes outlining how the drug war disproportionately impacts communities of color despite the fact that white people use and sell drugs at roughly the same rate.
"It has kept people out of civic life in this country, it has kept them from their freedoms, it has kept them from democratic life in this country."
Resolving racially discriminatory drug enforcement efforts starts with ending cannabis prohibition, O'Rourke said, noting that he co-sponsored congressional legislation that would do just that. But importantly, the second step is to expunge "the arrest records for anyone arrested for possession of marijuana so they can get on with their lives, live to their full potential, contribute to their maximum capacity."
One of the congressman's most salient points contrasted marijuana policies in Texas and fully legal states like California.
"Let me ask you this: in a country where the majority of the states in the union have already decided to make marijuana legal in one form or another—where people in California and Colorado and the Northwest are getting filthy rich legally selling marijuana today—who is going to be the last African American boy or man to rot behind bars in Texas for something that's legal in almost every other single part of the country?"
"Let's lead the way on reforming our drug laws," O'Rourke said. "Let's end that war on drugs right now because it's a war on people."
Cruz has attempted to frame his opponent's drug reform stance as dangerous, promoting misleading statements attributed to O'Rourke in campaign ads and arguing that he'd exacerbate the opioid epidemic if elected in November.
With opioids ravaging so many American communities, Congressman Beto O'Rourke's radical resolution to legalize all narcotics—including heroin and other deadly opioids—is looking worse and worse all the time: https://t.co/VdwaYMccMn #TXSen

— Ted Cruz (@tedcruz) May 1, 2018
Which message will ultimately more resonant with Texas voters is yet to be determined—but the race is looking close.
Marijuana In Texas: Where Ted Cruz And Beto O'Rourke Stand On Legalization
Photo courtesy of Facebook/Beto O'Rourke.