Pennsylvania Lawmakers Advance Medical Marijuana DUI Protections And Cannabis Banking Reform Bills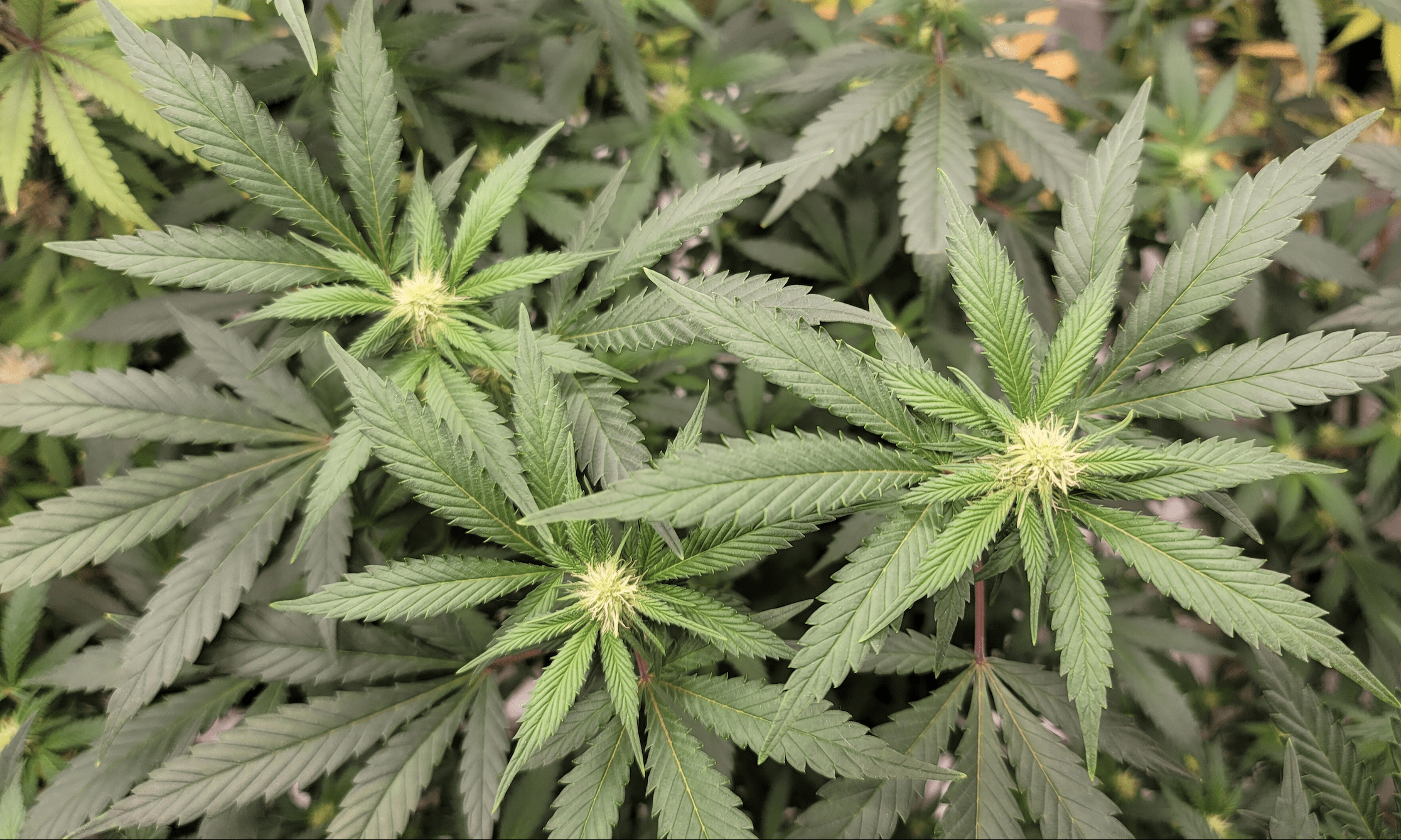 A Pennsylvania Senate committee on Tuesday approved a bill that would provide protections for medical marijuana patients against facing DUI charges unless they are actively impaired behind the wheel. And the full Senate separately passed a measure that to provide state-level protections for banks that work with cannabis businesses.
The Senate Transportation Committee reported out the DUI legislation, SB 167 from Sen. Camera Bartolotta (R). And it now heads to the Senate floor for consideration. It would amend state statute to require proof of active impairment before a registered patient can be prosecuted for driving under the influence.
The current lack of specific protections for the state's roughly 368,000 patients puts them in legal jeopardy when on the road due to the fact that cannabis metabolites can stay in their systems long after they are no longer under the influence, supporters say.
"While the responsible medical cannabis patient never drives impaired, the risk of a zero-tolerance DUI arrest and prosecution is one of the most serious issues confronting Pennsylvania's medical cannabis community," Bartolotta said in a press release. "My bill will protect this community without sacrificing the safety of our roads."
The #PASenate Transportation Committee has approved my #SB167 to protect Pennsylvanians suffering from chronic illness from an inconsistency in the state's DUI law that leaves them vulnerable to wrongful criminal conviction. @SenLangerholc @PASenateGOP https://t.co/QR6PaFddd4

— Senator Bartolotta (@senbartolotta) June 28, 2022
Late last year, health professionals, lawyers and law enforcement officials spoke before the committee at a hearing, highlighting the unique complications that cannabis patients and police face under the current statute and the constitutionality of the proposed reform.
While many other medical cannabis states require proof of impairment or have set per se THC limits for driving, Pennsylvania maintains a zero tolerance policy for marijuana.
The legislation would essentially make it so medical cannabis would be treated the same by law enforcement as Schedule II and III drugs such as prescription opioids and anti-anxiety medication.
—
Marijuana Moment is tracking more than 1,500 cannabis, psychedelics and drug policy bills in state legislatures and Congress this year. Patreon supporters pledging at least $25/month get access to our interactive maps, charts and hearing calendar so they don't miss any developments.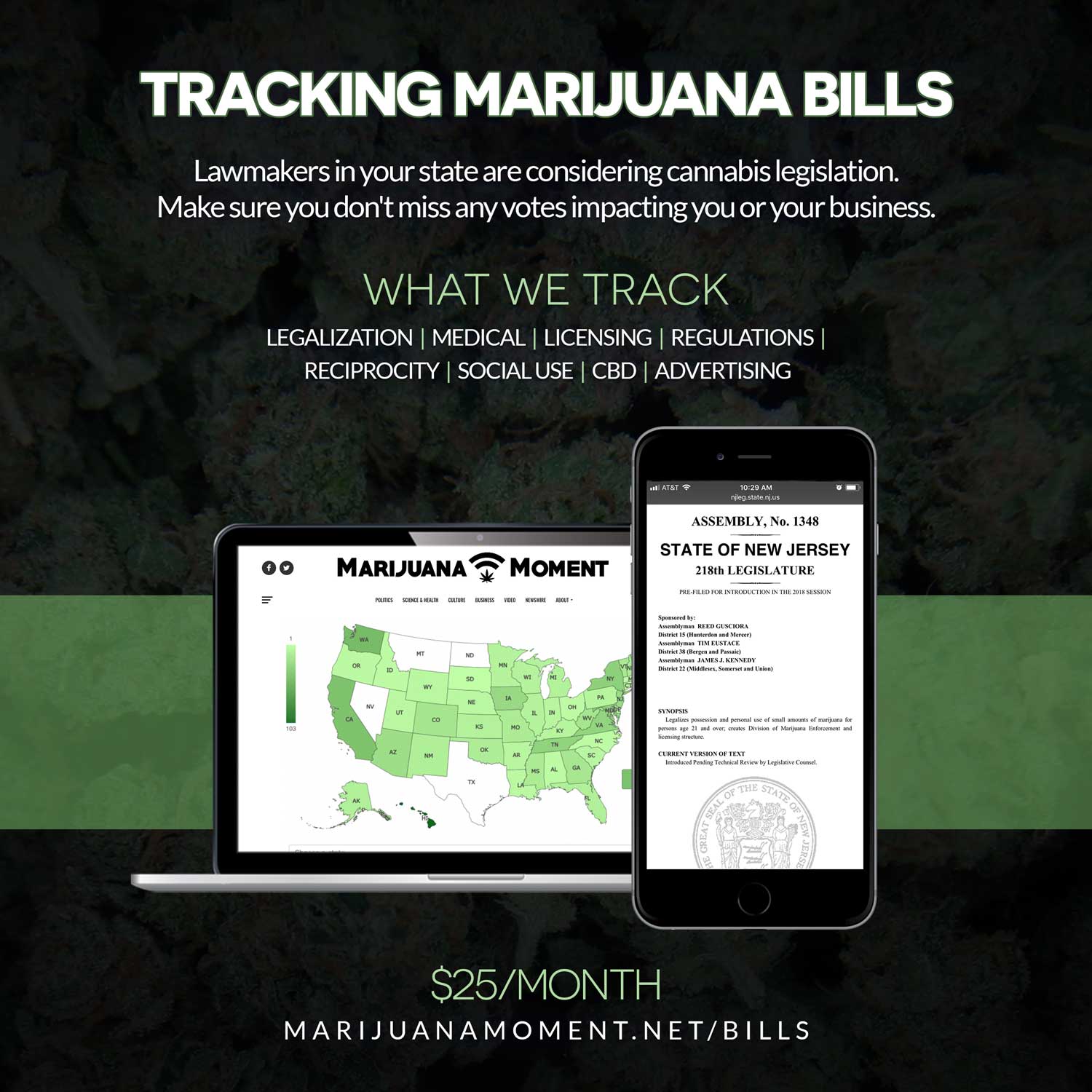 Learn more about our marijuana bill tracker and become a supporter on Patreon to get access.
—
Bartolotta first introduced an earlier version of her bill in June 2020. She said at the time that the state needs to "ensure that the legal use of this medicine does not give rise to a criminal conviction."
Months after the standalone reform legislation was introduced, the Pennsylvania House approved a separate amendment that would enact the policy change—but it was not enacted into law.
Pennsylvania legalized medical marijuana in 2016, with the first dispensaries in the state opening in 2018. But the state's zero-tolerance DUI law still doesn't reflect those changes. Because it criminalizes the presence of any THC or its metabolites in a driver's blood—which can be detected for weeks after a person's last use—the law puts virtually all medical marijuana patients at risk, even if it's been days since their last use and they show no signs of impairment.
Meanwhile, the Senate on Wednesday approved a House-passed bill, with an amendment that would safeguard banks in the state that work with licensed medical cannabis businesses.
As standalone legislation, the cannabis banking reform already passed the Senate, as well as a House committee last week. But the chief sponsor Sen. John DiSanto (R) filed it as amendment to HB 311, which deals with authorizing certain financial institutions to conduct savings promotion programs. Supporters say the new bill could be the vehicle to finally enacted the reform, potentially within days.
Members adopted the amendment in a 47-2 vote on Tuesday and passed the amended bill on Wednesday in a vote of 46-4. The bill must now go back to the House for concurrence before potentially heading to the governor's desk.
"The provisions of cannabis banking are incredibly important," Sen. Sharif Street (D) said ahead of the vote. "It does provide additional safety—but moreover, in the long run, allowing traditional banking, opening up markets [will] allow smaller and more diverse business people to become involved in the cannabis industry."
"The current provisions that prohibit traditional banking makes it makes it financially difficult for small business people—whether it be people of color or even small farmers—to get engaged in this industry," he said. "We want to take the appropriate steps so that, when the federal government moves forward, we as Pennsylvanians are well-positioned to have a diverse industry that maximizes the impact on the lives of Pennsylvanians."
The standalone bill, which is being sponsored by Street, cleared the House Commerce Committee last week, with amendments. The Senate passed the bill as introduced two months earlier.
But advocates are optimistic that the marijuana banking reform stands a better chance of being enacted as a component of the House bill dealing with unrelated issues in the financial sector.
The Pennsylvania cannabis legislation is another example of how states are working to provide protections to financial institutions that are willing to service the cannabis market as Congress continues to stall on a federal fix.
Both the standalone bill and the HB 311 amendment would not immunize banks and insurers from potential federal repercussions—but it would be an interim step meant to signal to the financial sector that they at least won't face penalties under state law.
The House introduced its own version of the marijuana banking bill in April that also included tax relief provisions for the industry that were removed from the Senate measure prior to passage.
The move to provide state-level protections could add pressure on congressional lawmakers to enact a federal change, such as the bipartisan Secure and Fair Enforcement (SAFE) Banking Act that has passed the House in some form six times at this point, only to stall in the Senate.
There were hopes that congressional lawmakers would include the federal banking reform in a large-scale manufacturing bill known as the America COMPETES Act that's in bicameral conference, but leadership in both chambers reportedly reached an agreement recently to keep that language out in the interest of expediting the passage of the broader legislation.
Separately, SAFE Banking could be a component of a package of incremental marijuana proposals that are being considered in high-level bicameral talks.
Additionally, congressional leaders are proposing a number of marijuana policy changes in recently released spending legislation, including a provision to provide banking protections to give the cannabis industry access to the banking system.
The text of the Pennsylvania legislation states that a "financial institution authorized to engage in business in this Commonwealth may provide financial services to or for the benefit of a legitimate cannabis-related business and the business associates of a legitimate cannabis-related business." The same protections would also be codified for insurers.
However, it specifies that the bill would not require banks or insurers to provide services to medical marijuana businesses.
The legislation says that state government agencies cannot "prohibit, penalize or otherwise discourage a financial institution or insurer from providing financial or insurance services to a legitimate cannabis-related business or the business associates of a legitimate cannabis-related business."
It also says agencies cannot "recommend, incentivize or encourage a financial institution or insurer" to not provide services just because a business is associated with marijuana.
Further, state agencies could "not take adverse or corrective supervisory action on a loan made to a legitimate cannabis-related business," the text says.
Meanwhile, a panel of Pennsylvania lawmakers approved an amendment earlier this month that seeks to make it so medical marijuana businesses can receive state tax deductions for expenses they're currently prohibited from claiming under federal tax law.
The amendment from Rep. Aaron Kaufer (R) was attached to a broader tax code reform bill that advanced through the House Finance Committee.
The legislation would only apply to medical marijuana businesses' state taxes, meaning those firms would still have to grapple with an Internal Revenue Service (IRS) code known as 280E that precludes businesses that work with federally controlled substances from making key tax deductions in their federal filings. But under the amended legislation, they could see some relief from the state.
Outside of Pennsylvania, New York's governor recently signed a budget proposal that similarly includes provisions to let marijuana businesses take state tax deductions that are available to other industries despite an ongoing federal ban on cannabis.
These are the types of policies that advocates and stakeholders have been pushing Congress to enact at the federal level, but it remains to be seen when that might happen.
Rodney Hood, a board member and former chairman of the National Credit Union Administration (NCUA), has repeatedly emphasized the urgent need for a federal resolution to the marijuana banking problem. He recently applauded efforts by lawmakers in states like Pennsylvania to address the issue within their jurisdictions, but he said it's not enough.
An organization representing mayors from across the U.S. recently adopted a resolution imploring Congress to pass a bill to safeguard banks that work with state-legal marijuana businesses from federal penalties.
A coalition of cannabis regulators representing 40 U.S. states and territories recently explained to congressional lawmakers just what the current lack of access to traditional financial services means—not just for the businesses and the programs they oversee, but for the regulators navigating this federal-state conflict themselves.
D.C. Council Votes To Let Medical Marijuana Patients Self-Certify Without Doctors, In Workaround To Federal Block On Recreational Sales
Photo courtesy of Mike Latimer.