Military Invests $27M To Develop New Class Of Psychedelics-Inspired Drugs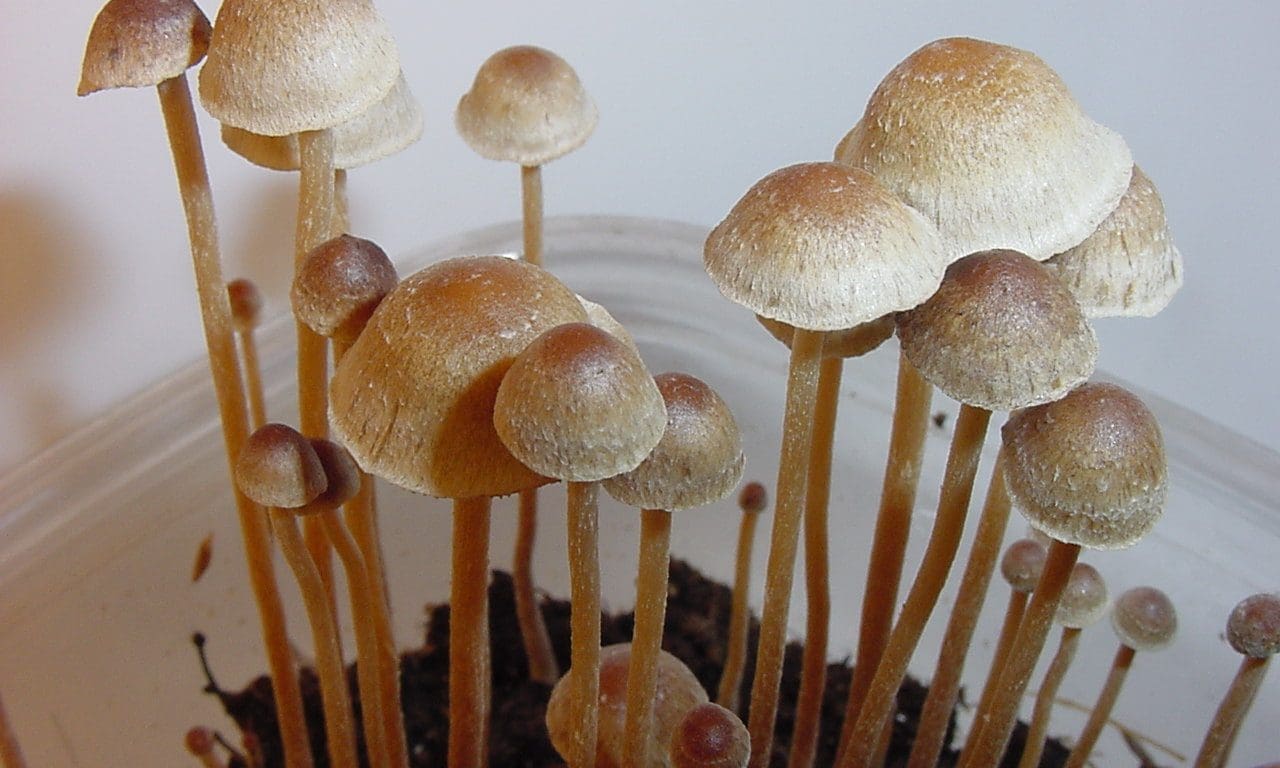 The successful use of controlled substances such as ketamine and psilocybin mushrooms to treat mental health issues like depression and anxiety has ushered in a new era of interest in psychedelic drugs. But for researchers and clinicians eager to expand such therapies, an obvious question remains: Does treatment with psychedelics necessarily require a psychedelic experience?
An international research team hopes to answer that question by researching and developing a new class of drugs that offers the same fast-acting mental health benefits as traditional psychedelics without the disorienting, sometimes uncomfortable effects of a full-blown trip. Funded by $26.9 million from the U.S. Department of Defense's Defense Advanced Research Projects Agency (DARPA), a new project announced this month "aims to create new medications to effectively and rapidly treat depression, anxiety, and substance abuse without major side effects," according to a University of North Carolina (UNC) School of Medicine press release.
"Although drugs like ketamine and potentially psilocybin have rapid antidepressant actions, their hallucinogenic, addictive, and disorienting side effects make their clinical use limited," said Bryan L. Roth, a professor of pharmacology at UNC School of Medicine and the research project's leader. "Our team has developed innovative methods and technologies to overcome these limitations with the goal of creating better medications to treat these neuropsychiatric conditions."
Research into the possible therapeutic effects of currently illicit drugs such as ketamine, psilocybin, MDMA and others has expanded tremendously during the past decade. Nonprofit groups such as the Multidisciplinary Association for Psychedelic Studies have led the way, with university researchers and drugmakers entering the mix more recently.
In September of last year, Johns Hopkins University announced the launch of the nation's first-ever psychedelic research center, a $17-million project to study the use of psychedelics to treat conditions such as opioid use disorder, Alzheimer's disease, depression, anxiety and post-traumatic stress disorder (PTSD).
Government interest in psychedelic drugs has also grown. Also in September, DARPA, a federal agency that exists to support the development of emerging technologies for use by the U.S. military, announced its Focused Pharma program, meant to develop drugs "that work quickly and deliver lasting remedies for conditions such as chronic depression and post-traumatic stress."
While that DARPA announcement didn't mention specific substances or even use the word "psychedelics," it referred to "certain Schedule 1 controlled drugs that engage serotonin receptors" and that have "significant side effects, including hallucination."
The press release for the new DARPA-funded project, lead by Roth at UNC, mentions ketamine and psilocybin specifically. The team will use both biological modeling and sophisticated computational approaches in an effort to design fast-acting drugs inspired by psychedelics but free from what researchers call "disabling side effects."
"Depression, anxiety, and substance abuse affect large segments of the population," Roth said. "Rapidly acting drugs with antidepressant, anti-anxiety, and anti-addictive potential devoid of disabling side effects do not exist, not even as experimental compounds for use in animals. Creating such compounds would change the way we treat millions of people around the world suffering from these serious and life-threatening conditions."
At DARPA, Dr. Tristan McClure-Begley, Focused Pharma's program manager, said last fall that the agency's interest in developing such drugs is due to the country's large number of veterans with PTSD and other mental health conditions.
"It is research we need to undertake given the scale of the mental health crisis our veterans face," he said in September, "and if it works, the payoff is a completely new, safe, and effective therapeutic option that transforms complex and previously intractable mental conditions into something more acutely treatable."
Along with Roth at UNC Chapel Hill, the newly announced research project includes members Georgios Skiniotis and Ron Dror of Stanford University, Jian Jin of Icahn School of Medicine at Mt. Sinai, Brian Shoichet and Nevan Krogan of University of California at San Francisco and William Wetsel of Duke University.
Do Highly Potent Marijuana Concentrates Get Users More High? Not Exactly, Study Finds
Photo courtesy of Wikimedia/Workman