Federal Grants For Hemp Farmers Should Be Expanded, State Agriculture Departments Demand At Annual Meeting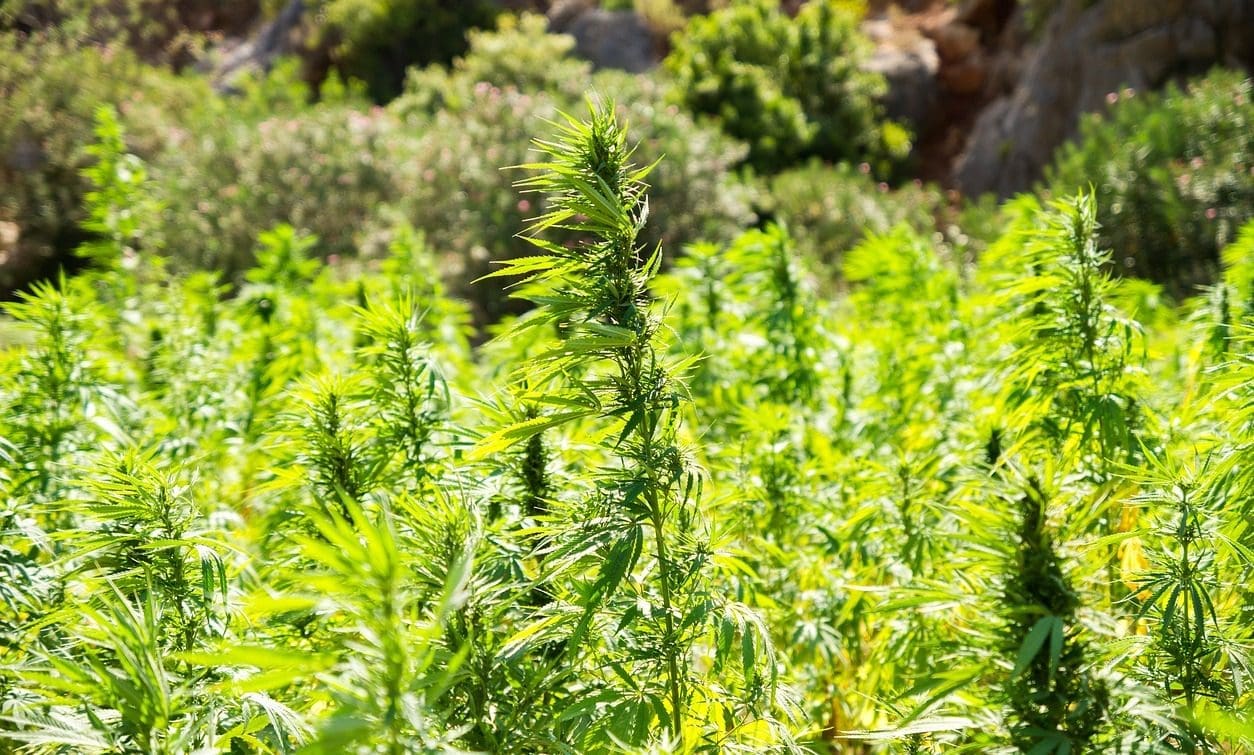 The National Association of State Departments of Agriculture (NASDA) is urging the U.S. Department of Agriculture (USDA) to give hemp two different classifications depending on its intended use in order to expand access to federal grant programs.
Members of NASDA agreed last week to amend its organizational policy on USDA's Specialty Crop Block Grant Program. They are now calling for two distinct categories for hemp, requesting that the federal agency allow businesses to designate the crop as either a specialty crop or agronomic commodity.
That's consistent with a request that was included in a spending bill report from the Senate Appropriations Committee that was approved last month.
While the requested change may seem largely technical, it would make it so hemp farmers could have greater access to grants that stakeholders say would provide them with valuable resources as the industry continues to evolve. It's not clear if USDA will follow through, but NASDA is an influential body that represents agriculture departments in all 50 states and four U.S. territories.
The new policy that the organization adopted during its annual meeting states that "NASDA supports the dual designation for hemp as a specialty crop based on the manner and purpose for which it is grown," and it also "supports expanding the Specialty Crop Block Grant Program funding eligibility to hemp crops with horticultural uses."
Jonathan Miller, general counsel for the U.S. Hemp Roundtable, told Marijuana Moment that the group is "really excited that NASDA is so working so closely with our industry to help identify solutions to support hemp farmers, and this is a technical issue, but it could open the door for funding and other support that hemp farmers so desperately need right now."
What NASDA seems to be doing with this latest action is aligning its policy with the Senate appropriations report for fiscal year 2022, Herrick Fox, co-chair of the government relations committee at the National Industrial Hemp Council (NIHC) who previously spent 15 years working in USDA, told Marijuana Moment.
He said that the "only reason" hemp didn't receive the dual designation from USDA in the first place is because "I think all the federal agencies are still trying to get used to the idea of hemp as a legal agricultural product—and in the first years following legalization, there was some unspoken reticence."
NASDA CEO Barb Glenn said in a press release that "allowing hemp to be designated as both a specialty crop and a traditional commodity recognizes the crop's up-and-coming nature and assures new farmers will be supported in their decisions to grow the crop for either food, fiber or horticultural use."
"As the regulators and stewards of healthy agricultural industries in their states, NASDA members have been the leading voice for supporting the hemp industry since hemp's inclusion in the 2014 Farm Bill," she said. "This action would be another important step in helping hemp achieve long-term sustainability."
USDA has made clear its intent to support the burgeoning industry.
For example, the agency recently announced that it is teaming up with university researchers to figure out the best ways to keep weeds (not the marijuana kind) out of hemp.
USDA also announced last month that it is moving forward with a large-scale survey to gain insight into the hemp market.
After requesting permission from the White House earlier this year to conduct the survey of about 20,000 hemp farmers, the agency's National Agricultural Statistics Service recently said that the forms are being finalized to be filled out via mail or online.
USDA is asking questions about plans for outdoor hemp production, acreage for operations, primary and secondary uses for the crop and what kinds of prices producers are able to bring in. The questionnaire lists preparations such as smokeable hemp, extracts like CBD, grain for human consumption, fiber and seeds as areas the department is interested in learning about.
Last year, USDA announced plans to distribute a separate national survey to gain insights from thousands of hemp businesses that could inform its approach to regulating the industry.
That survey is being completed in partnership with National Association of State Departments of Agriculture and the University of Kentucky. The department said it wanted to learn about "current production costs, production practices, and marketing practices" for hemp.
There's still much to learn about the burgeoning market, even as USDA continues to approve state regulatory plans for the crop. Most recently, the agency approved a hemp plan submitted by Colorado, where officials have consistently insisted that the state intends to be a leader in the space.
While USDA's final rule for hemp took effect on March 22, the agency is evidently still interested in gathering information to further inform its regulatory approach going forward. Industry stakeholders say the release of the final rule is a positive step forward that will provide businesses with needed guidance, but they've also pointed to a number of policies that they hope to revise as the market matures such as USDA's hemp testing requirements.
The federal Small Business Administration's Office of Advocacy expressed a similar sentiment in a blog post in February, writing that it is "pleased with some of the changes that [USDA] has made to the rule, as they offer more certainty and are less burdensome to small farmers," but "some concerns remained unaddressed in the final rule."
USDA announced in April that it is teaming up with a chemical manufacturing company on a two-year project that could significantly expand the hemp-based cosmetics market.
Meanwhile, the U.S. Department of Energy (DOE) announced last month that it is sponsoring a project to develop hemp fiber insulation that's designed to be better for the environment and public health than conventional preparations are.
IRS Official Offers Tax Advice To Marijuana Businesses And Says Feds Expect Industry To Keep Growing
Photo courtesy of Pixabay.